Theodore P Watson Federal Government Contract Lawyer & Denver CO Business Attorney
Federal Government Contracts Lawyer & Business Attorney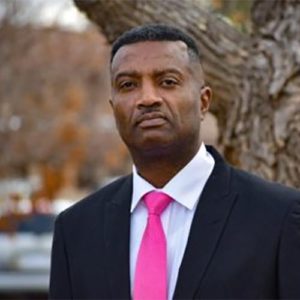 Theodore P. Watson, CEO, and founder of Watson & Associates, LLC, has extensive knowledge and hands-on experience in business law, commercial and federal government contracts, and helping businesses successfully source money from the private and public sectors while meeting all legal and regulatory requirements.
As a government contracts lawyer, Mr. Watson guides clients through the legal processes involved in effectively merging into the federal government market, including the $530 billion federal government contracting sector.
He is particularly equipped to resolve matters between large and small businesses in the areas of teaming, joint venture and prime/sub relationships. When it comes to improper relationships that include procurement fraud or false claims, he has been involved in matters at the congressional level and agency headquarters. He is particularly known for running a "tight ship" and focuses on resolving matters at the lowest level. However, the firm is undaunted to engage in litigation whether it be with a large corporation or directly to the agency.
Having practiced law in opposition to large firms and the federal government, Mr. Watson serves clients throughout the world on a wide range of corporate and government transactions. He has extensive experience advising businesses on all legal matters involving their daily operation and growth, including commercial contracts, construction litigation, suspension and debarment, SBA Programs, and Native American contract and small business matters. He also contributes to policy matters adopted by government agencies.
After retiring from the U.S. Air Force, Mr. Watson returned to government and served as a contracting executive, managing small business and Quality Assurance Programs. As a government small business lawyer, he has extensive knowledge in SBA procurement regulations and appeals before the SBA Office of Hearings and Appeals.
As the head of Watson & Associates, LLC, known for successful guidance in federal government contracting, Mr. Watson participates in complex and sophisticated government contracts litigation and bid protests before the General Account Office (GAO), Armed Services Board of Contract Appeals, U.S. Court of Federal Claims, U.S. Court of Appeals for the Federal Circuit and other administrative agencies. He is also known as trusted advisor to many successful Department of Defense (DOD) contractors when they make major business decisions that involve federal procurement.
In addition to being a federal government contract law attorney, Mr. Watson handles Colorado business law matters, construction law, and Colorado employer defense. The firm represents small businesses across the country, as well as medium-sized firms, large Fortune 500 firms, and major DOD clients. Corporate CEO's benefit from his ability to be candid and to bring legitimate decision-making advice to the table, instead of a simple legal structure. He understands, what it means to treasure a corporation's bottom line.
Mr. Watson, and Denver government contracts lawyer, has litigated and participated in litigation against various federal government procurement agencies at the GAO level, U.S. Court of Federal Claims and Boards of Contract Appeals. His internal experience as a contracting executive equips him with inside exposure and understanding of the process of federal government contracting, as well as knowledge and insight into the defense and transportation sectors and the range of legal issues involved in running national organizations, such as management of side personnel, employment, and EEO litigation. He has an in-depth understanding of the legal issues involved in assisting federal contractors in gaining the certifications and meeting the requirements of Joint Venture relationships, Mentor-Protege relationships, and teaming relationships.
Federal Government Procurement Consulting
Given the highly competitive market in federal procurement, contractors have a tough time understanding source selection processes and the requirements of competitive bidding. Watson & Associates' government contracts practice provides national guidance on bidding strategies to federal contractors seeking to increase their chances of winning more government contracts. In addition, he conducts seminars and workshops for local state and federal customers.
FAR Compliance Counsel
Mr. Watson frequently assist small businesses and larger  government contractors with FAR compliance and internal policies and controls.  Additionally, he has provided seminars, manuals, and standard legal advice to clients to help them meet compliance mandates on complicated labor, and employment standards. Mr. Watson has worked in auditing companies' internal government contracts programs. His goal is to prevent companies and their top executives from facing criminal action and fines while increasing their bottom line. 
Federal Contract Litigation and Appeals
Mr. Watson has challenged or upheld contract awards before Federal agency tribunals, Boards of Contract Appeals, SBA Office of Hearings and Appeals, at the Government Accountability Office, Court of Federal Claims (COFC), U.S. Court of Appeals for the Federal Circuit and at the various industry forums.
SBA Government Contracting and Small Business Matters
As a federal government small business lawyer, Mr. Watson also represents DOD contractors in compliance with or litigation in adverse actions, SBA 8(a) terminations and application appeals, SBA government contracting and affiliation and Ostensible Subcontractor litigation, suspension and debarment proceedings, negotiations with the Department of Justice prosecutors concerning alleged failure to disclose knowledge of fraud, and other legal disputes arising from the procurement or performance of government contracts.
Community Activities
Public speaking: Mr. Watson is called upon by chambers of commerce across the country and locally to discuss federal procurement issues and legislative impact on DOD contractors.

Adjunct Professor at a local college: Mr. Watson teaches business law, contracts, laws of evidence, and constitutional law classes.
Through his years of experience, Mr. Watson has focused on one guiding principle, to serve as a trusted business and legal advisor delivering results and practical guidance, so clients can focus on the bottom line.
Practicing Courts
U.S. District Courts

Government Accountability Office (GAO)

SBA Office of Hearings and Appeals

Civilian Board of Contract Appeals

Armed Services Board of Contract Appeals

United States Court of Federal Claims

U.S. Court of Appeals for the Federal Circuit.
Contact
To further discuss how Mr. Watson can assist your organization, email him or call 866-601-5518.