Top Rated Federal Criminal Defense Lawyers & Federal Lawsuit Attorneys
Experienced Federal Attorneys for Criminal Defense of Government Contractors in White Collar Investigations and Procurement Fraud Prosecutions Nationwide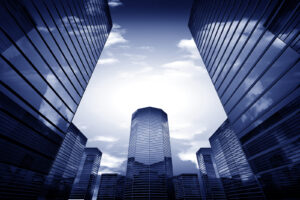 Hire the Top Rated Federal Criminal Defense Lawyers for Government Contractors Facing Criminal Exposure. 
Why is it that after the investigation and indictment, federal contractors are convicted in record numbers?
Does Your federal criminal defense lawyer have the requisite experience in government contracting to aggressively push back and increase your chance of getting acquitted?
As some of the top criminal lawyers in Washington DC for federal contractors, our law firm can answer the question for you.
We Offer Experienced Federal Lawyers That Aggressively Representing Government Contractors and Individuals In Procurement Fraud Prosecution Cases Nationwide
Government Investigations | Qui Tam and Whistleblower Defense  | Grand Jury Subpoenas & CIDs |VA, SBA, DOJ, OIG Federal Criminal Investigations | Indictments | Government Contractor Defense & Federal Criminal Trials | Small Business Programs |FCPA Law | Internal Investigations 
Federal prosecutors and their federal agents love it when government contractors hire defense counsel with no government contract law experience. Why is this? Because criminal defendants will more than likely settle, take a plea, or get convicted.
Best Attorneys for Criminal Defense of Federal Contractors
Have you been served with a subpoena or civil investigative demand? It's frustrating. After you have played by the rules and built your company, you should be rewarded. Yet, the federal prosecutor is knocking on your door making allegations of government fraud.
What can you do? You don't have much choice but to respond. How should you respond? Can you prove that you had no intent to defraud the United States government?  At Watson & Associates, LLC, we compile an aggressive team of federal lawyers who have years of experience in federal procurement.  With that experience, you can put forth a solid legal defense and fight back.
If you or your company is being charged by the federal government, placed under investigation, or have been served with a criminal indictment, your best line of defense is to act quickly. When issued a grand jury subpoena, investigated under the Federal False Claims Act, or have no idea why you are targeted, a federal criminal defense attorney at Watson & Associates, LLC can provide immediate help.  Our government contractor federal criminal defense attorneys are experienced with the federal procurement process and the underlying legal rules you have allegedly violated. 
We will immediately develop a strong legal foundation and defense. Our goal is to be aggressive up front and not wait until the authorities decide to spoon-feed you information. 
National Federal Defense Group – Types of Criminal Cases We Handle
 Our experienced federal criminal defense practice group brings a wealth of diversified experience when it comes to government contract fraud and other white-collar crimes faced by individuals and federal contractors. Our law firm represents corporations, prime contractors, subcontractors and individuals who are investigated or indicted for various white-collar offenses. Common criminal cases that clients seek the help of our experienced federal criminal lawyers include:
False Claims Act violations

Buy American Act (BAA) Compliance

Trade Agreements Act (TAA) compliance

SBA and VA small business programs (HUBZone, SDVOSB, SBA 8(a)

Small Business size and pass-through matters

Federal Acquisition Regulation (FAR) non-compliance

Fraudulent invoices

Bid rigging and collusion

Product substitution

Cross-selling

Mail Fraud

Wire Fraud

Conspiracy

Major Fraud against the U.S.
 Small Businesses and Large Business Representing Government Contractor Criminal Defense
Are You a Small Business, Government Employee or Government Contractor Targeted for a Federal Crime?
Understand the Urgency: Your Defense Against Federal Charges Must Start Early: When federal authorities have targeted you or the company, it is essential to swiftly uncover the reasons behind their federal criminal investigations or the grand jury subpoena you may be facing. Every decision you make in this critical juncture must be guided by a thorough understanding of your legal rights. At Watson &. Associates, LLC, our top-rated federal criminal defense lawyers recognize the gravity of your situation and the need for immediate action.
By enlisting the services of our highly skilled federal criminal defense attorneys, you can rest assured that we will rapidly ascertain the nature and extent of the allegations against you. With this knowledge in hand, we will craft a custom-tailored defense strategy designed to safeguard your interests.
SBA & VA OIG and DOJ Subpoena Defense Lawyers
Have you recently received a target letter or subpoena? Perhaps you find yourself confronted with a search warrant or have been subjected to an arrest for an alleged crime involving federal contracts. If so, time is of the essence, and delays could prove detrimental to your case. Waste no time—contact our experienced federal government lawyers and the DOJ subpoena defense lawyers without delay.
Start Developing Your Legal Defense Now With the Best Federal Court Lawyers Who Are Experienced in Federal Contracting – We Help You Avoid Some of the Most Costly Legal Mistakes in Procurement Fraud Criminal Cases
When it comes to fighting against charges unique to government contracts, our team of federal court lawyers offers the best federal lawsuit attorneys for CEOs and federal contractors in the nation. As attorneys for criminal defense understand that these cases are complex and require an in-depth knowledge of government procurement laws. Our white-collar crime attorneys and federal law lawyers will use their considerable experience to vigorously defend our clients against all federal criminal charges related to procurement fraud. This includes analyzing documents, interviewing witnesses, and carefully crafting a compelling defense strategy tailored to each case's unique facts.
Why Choose Watson & Associates, LLC for Government Contractor Federal Criminal Cases?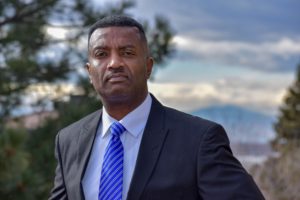 Theodore P. Watson, Esquire. Practice Group Lead. At Watson & Associates, with law offices in Colorado and Washington, DC, our top rated federal criminal attorneys have experience actually working for federal contracting agencies. We understand the nuts and bolts of the government's investigation, criminal cases, and how the DOJ or even the SBA OIG develops a civil or criminal case against you.
A crucial aspect of our practice lies in the fact that many of our federal defense lawyers possess extensive experience as government contracting officials. We also understand how trial lawyers, and federal prosecutors in federal agencies like the DOJ and the U.S. Attorney's Office operate. Drawing on those valuable insights, our job is to deconstruct the government's case and develop a legal defense that can create leverage in the event of litigation.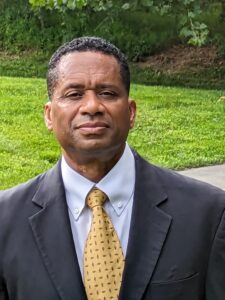 Wise D. Allen, Esquire , Counsel is a Veteran Lieutenant Commander Judge Advocate for the United States Military. He also has extensive knowledge and experience in resolving corporate defense and litigation in vast international and national legal issues.
He brings a wealth of successful experience to government contractors seeking federal defense counsel in the various areas of procurement fraud, international contracting, False Claims Act defense and more.
Mr. Allen's federal litigation experience as a former appellate attorney representing the United States and federal attorney for defendants in trials that led to his clients receiving overwhelming favorable outcomes in contested issues and obtaining non-contested resolutions. Read  more..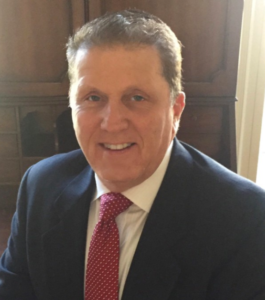 Scott D. Lovelock. Mr. Lovelock brings a wealth of proven knowledge and experience helping clients address issues of risk assessment, mitigation and regulatory compliance as well as a savvy level of business and military experience that gives him a unique perspective to help government contractors succeed and avoid most of the costly mistakes that are encountered when failing to understand and implement required compliance programs or understanding the nuances of working with government agencies. 
A retired Air Force officer, with extensive operational experience with procurement law for contractors in both the field, Numbered Commands, Air Force Headquarters and the Joint Staff, he brings a unique and focused perspective of DoD operations in how he serves our clients. 
In addition, he has been a Contractor Officer Representative, worked with major defense contractors on large weapon system acquisitions, and led multiple teams in support of the Planning, Programming, Budgeting, and Execution (PPBE) process within the Department of Defense (DoD). Read more..
We offer affordable criminal defense attorneys when your case involves a government contract.
We understand that unless those initial allegations can be confronted, the indictment and trial phase becomes a 'home run' for the federal prosecutors and their federal agents. See information about False Claims Act civil investigative demands.
We Only Represent Federal Contractors or Federal Employees Charged With a Crime
At Watson & Associates, LLC our federal criminal defense attorneys focus exclusively on federal defense for government contractors. We practice the underlying unique issues in federal procurement laws daily. We understand the flaws can occur when the DOJ or OIG alleges that small businesses and large defense contractors have committed procurement fraud and investigate them for False Claims against the United States government.
What will we do once you retain us?
Immediately correspond with the US attorneys. When federal prosecutors see that you have legal counsel and federal crime lawyers who understand government contracting and the very allegations they make, they tend to take a more careful approach to prosecution. Our federal defense attorneys will immediately go to work for you.
We will use our three decades of government contracting legal experience to help you. We have more than three decades of government contracting experience. We understand the operative regulations that drive the underlying issues in a criminal case. Without such experience on the team, clients have more of a risk of being convicted.  
Our defense team will assess your exposure to the various types of charges
A skilled federal criminal defense lawyer is a valuable resource on your side at any stage in the federal criminal process.

We can advise you on your case's weakness or strength after speaking with the US attorneys and looking at the evidence in a proffer. We provide our clients with honest and direct legal advice. We ensure our clients are part of the team and the decision-making process.

Our federal lawsuit attorneys do not use a broad-brush approach to litigation.  We look at each case on its own merits. We then develop defense strategies that are unique to your case. By thinking out of the box, we build a strong legal foundation up front and do not wait until the eve of trial. Our goal is to be prepared and vigorously defend our clients.
Our goal at trial is to convince the jury and a federal judge that the prosecution's case does not meet the required burden of proof.
Experienced Federal Criminal Defense Lawyers for Cases Involving the VA OIG, SBA OIG, FBI and DOJ
We build a team of the best attorneys for criminal defense that can aggressively fight back when the government's criminal charges have holes and are weak in federal court: Federal law enforcement agencies such as the Department of Justice (DOJ) or Inspector General (IG) Office often pursue large DOD contractors and small businesses for procurement fraud, violation of the Buy American Act (BAA) or SBA fraud.
We build a team of legal professionals that can develop sound criminal defense strategies to fight back. As federal crime lawyers, we understand that the winning defense before a federal judge starts by planning and strategizing up front, not by letting federal prosecutors dictate the pace.
Criminal offenses against contractors should be taken seriously since jail time and fines are attached.

Although you may not be guilty, an experienced federal criminal lawyer will understand that US attorneys may still bring conspiracy charges against you.
This is where Watson & Associates government contractor national federal defense group can help you fight back.
Government Contractor FAQs
Q. Should I talk to a federal investigator without my federal criminal lawyer present?
A. No. It is never a good idea to talk to a federal investigator, or any law enforcement official without an experienced criminal lawyer by your side. Anything you say can and will be used against you in court. Our team of criminal defense lawyers at Watson & Associates can provide sound legal advice and help protect your rights during the investigative stage and even after charges are filed.
Q. Does being under investigation or indicted in federal courts mean I am guilty of government contract fraud?
A. No. Being under investigation or charged does not necessarily mean you are guilty of any crime; it simply means the government believes they have enough evidence to charge you. An experienced federal criminal defense attorney can help you understand the charges against you and also work to build a strong legal defense for your case. The Watson & Associates team has decades of experience to represent you in federal courts.
Q. What should I do When I receive a federal subpoena as a government contractor?
A. First and foremost, you must comply with the subpoena. You must retain legal counsel immediately, as failing to respond to a subpoena can result in serious consequences including jail time or fines. Your federal crimes attorney will help you understand your rights and ensure that your responses are legally appropriate. 
Q. You have received a Civil Investigative Demand (CID). Do I have to respond? What Should I Do?
A. Yes, it is important that you comply with the CID. A CID requires you to provide documents and information relevant to a specific investigation or litigation. Your attorney can help you understand your response's requirements and ensure that all of your responses are legally appropriate. 
Q. Do government contractors have legal defenses to some of the crimes brought against them?
A. Yes, government contractors have many legal defenses available to them depending on the charges brought against them. Your attorney can provide you with more information about the defense options available in your case and help you build an effective defense strategy. Additionally, experienced federal criminal lawyers may be able to negotiate a settlement that reduces or eliminates any potential penalties associated with the crime. 
Q. Why is it best to retain a federal criminal defense lawyer who understands federal procurement law?
A. It is important to find an experienced federal criminal defense lawyer who understands the intricacies of government procurement law and can provide legal advice and guidance reflecting those complexities. A qualified attorney will be able to assess your case, identify any potential legal defenses, and help you build a strategy for defending against the charges brought against you. They can also assist in negotiating
Q. What are the federal sentencing guidelines and how would they apply to government contractor fraud cases?
A. The federal sentencing guidelines are established by the US Sentencing Commission and are used to determine an appropriate sentence for someone convicted of a federal crime, including government contractor fraud. The guidelines consider some factors related to the offense and the defendant's prior criminal history in order to assign a punishment that is proportional to the severity of the crime committed. 
Q. Why is a federal contractor charged with conspiracy to commit wire fraud in government contract fraud cases?
A. In government contract fraud cases, a federal contractor may be charged with conspiracy to commit wire fraud if they are believed to have been part of a plan to defraud the government by obtaining money or property under false pretenses. This charge is usually brought when the prosecutor may not have sufficient evidence to go after you for a more serious crime. This type of charge carries significant penalties and can result in both jail time and substantial fines. 
Q. Is federal contracts law a common practice area for criminal defense attorneys?
A. No. Compared to other known areas of law, federal government contracts law is not a common practice area for criminal defense lawyers in many areas of the world. Federal law lawyers specializing in this field know the complex regulations and civil and criminal laws governing government contracting, which vary depending on the type of contract, products, services, or technologies involved. They also understand how to properly handle federal criminal cases involving fraud and other illegal activities.