Federal Health Care Fraud Defense Lawyers
Criminal Defense Attorneys Healthcare Fraud Attorneys- Federal Health Care Fraud Defense Lawyers – Nationwide Help and Free Initial Consultation For Government Contractors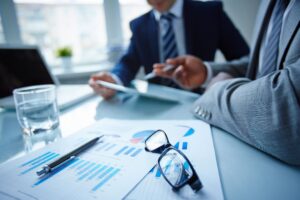 Watson & Associates LLC helps individuals and federal contractors facing civil fines and criminal liability for federal healthcare fraud. As government contractor defense attorneys, we understand the procurement regulations and mistakes made by prosecutors during federal investigations. We defend both small businesses and large corporations against allegations under the False Claims Act, and Federal Anti-kickback statutes.
Allegations of health care fraud and abuse have risen significantly in the past 12 years. When the Department of Justice (DOJ) or another federal law enforcement agency investigates or brings criminal charges against a federal government contractor, it is serious business. The consequences can be significant to include jail time or significant fines and penalties. It is important to find healthcare fraud defense lawyers that understand both the federal government contracting regulations, small business programs, and the False Claims Act aspect of criminal and civil cases.  If your company is being investigated or there is a False Claims Act Qui Tam lawsuit filed against you. Our healthcare fraud lawyers can help.
Federal government law enforcement agencies are seriously pursuing small businesses, individuals, and large government contractors for healthcare fraud and abuse.  Using the federal False Claims Act, both civil and criminal charges are brought against you after the government investigation stage. The best approach to dealing with such a dilemma is to seek legal counsel immediately.
Speaking to government lawyers on your own can be very dangerous in that you may waive very precious legal rights by doing so.

You never want to until a government investigation is over.
How health care fraud defense attorneys handle or defend the case is important in all cases, whether it be a billing error or a False Claims Act in healthcare cases.
Building the best defense team of health care fraud defense lawyers up front is critical:  When federal prosecutors take a criminal case, they have substantially more resources than you do. In fact, if your case involves a qui tam whistleblower lawsuit, then the case was probably already filed as much as a year ago. This means that the government attorneys have done their homework, and investigated the matter in order to take the case over from the whistleblower. At Watson & Associates' government lawyers, we bring a different approach to healthcare fraud defense. We understand that cases may start at a lower level but can quickly escalate to a very heavy undertaking. Therefore, when healthcare fraud defense cases become intense, our federal health care fraud lawyers put together our team of qualified government fraud attorneys and criminal healthcare defense lawyers and outside counsel that understand the industry. They understand the other side's strategies for false claims and procurement fraud cases and are better positioned to vigorously defend your case.
Nationwide Federal Criminal Defense Attorneys Healthcare Fraud
We help clients in  All States. The False Claim Act is a federal statute making it a crime for a contractor or individual to knowingly make a false record, or statement or file a false claim regarding any federal health care program. It really doesn't matter the plan or program. It can be for health benefits, invoices for payment, insurance claims and more. At Watson, our Qui Tam and healthcare fraud defense lawyers. only represent government contractors or companies doing business with the federal government.  Criminal False Claims Act in healthcare rules requires you to have actual knowledge that a claim is false or that you act with "reckless disregard" as to whether a claim is false. Criminal and civil penalties can be for billing for services not provided, billing for duplicate service or making false statements to get paid for services.
Nationwide Government Contractor HealthCare Fraud Defense Lawyers 
As part of our healthcare fraud defense and federal contractor criminal defense practice, our team of internal and or outside lawyers help with all types of healthcare fraud defense cases including False Claims Act defense, Qui Tam Whistleblower cases, Voluntary Disclosure, and federal government contractor fraud. If you are looking to minimize liability, and aggressively approach a serious legal defense, our law firm is here to help.
Healthcare Fraud Lawyers & Whistleblower Qui Tam Defense Attorneys: Medicare fraud and health care fraud defense cases can arise from the Whistleblower Qui Tam statutes where an employer or some other third party launches and complaint or initiate litigation. Oftentimes,  when an employee or another person files a whistleblower qui tam action, that person probably has opted to secure internal information against you. Our healthcare fraud attorneys have to immediately get to the bottom of the facts early. This is the best way to form a solid legal defense before federal prosecutors get too far ahead.
False Claims Act Healthcare Penalties
The False Claims Act attacks  "any person who knowingly presents, or causes to be presented, a false or fraudulent claim for payment or approval" to the government. Also, "any person who knowingly makes, uses or causes to be made a false record or statement that is material to a false or fraudulent claim" violates the act (31 USC § 3729). If you are a physician or medical provider that retains money paid by the federal government that amounts to an overpayment or an error in payment, you can be targeted under the healthcare false claims statutes. 
False Claims Act healthcare penalties are tabulated on a per-claim basis. Each claim is assessed individually. Each FCA violation carries a civil monetary penalty (CMP) of no less than $10,781 and not more than $21,563 per claim. In addition to CMP, additional damages are calculated by taking the amount the defendant received from the federal government for the false claim and adding treble damages. Contact our government contract fraud criminal defense lawyer for immediate help.
Criminal defense attorneys healthcare fraud – We form a National Defense Team for Clients in All States; Whether your case arose from the Whistleblower or Qui Tam regulations, our federal health care fraud defense lawyers defend clients in all states including Alaska, Arizona, Arkansas, California, Colorado, Connecticut, Delaware, Florida, Georgia, Hawaii, Illinois, Indiana, Kansas, Louisiana, Maine, Maryland, Massachusetts, Michigan, Minnesota, Mississippi, Missouri, Montana, Nebraska, Nevada, New Hampshire, New Mexico, New York, North Carolina, Ohio, Oklahoma, Pennsylvania, Rhode Island, South Carolina, Tennessee, Texas, U.S. Virgin Islands, Utah, Vermont, Virginia, Washington, Washington, DC, West Virginia, Wisconsin, and Wyoming.
Cities in which our Qui Tam healthcare fraud defense attorneys assist medical providers and individuals include Anchorage, AK; Atlanta, GA; Austin, TX; Chicago, IL; Colorado Springs, CO; Dallas, TX; Denver, Colorado; Indianapolis, IN; Las Vegas, NV; Los Angeles, CA; Miami, FL; Philadelphia, PA; San Antonio, TX; San Diego, CA; San Francisco, CA; San Jose, CA; Santa Clara, CA; and Tampa, FL.
Contact Our False Claims Federal Health Care Fraud Defense Lawyers for Immediate Help 
For immediate help, and confidential free initial consultation, call the federal health care fraud defense lawyers and a team of former government contract attorneys at 1-866-601-5518.