Qui Tam False Claims Defense Lawyers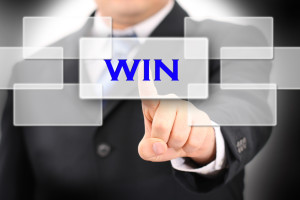 The False Claims Act / Qui Tam Defense lawyers at Watson & Associates, LLC defend government contractors and individuals charged with attempts or actually defrauding the federal government. Many Qui Tam lawsuit defense representation deals with prime contractors or subcontractors that are subject to False Claims charges, defective pricing and other criminal charges.
Get help with:
Internal Investigations

Respond to government subpoenas or requests for information

Help with congressional investigations

False Claims Act lawsuits filed by whistleblowers
Our Qui Tam defense lawyer, John Scorsine has over three decades in government contracts and procurement law and criminal lawsuits across the United States. He is also licensed to practice before the Supreme Court of the United States. We represent corporations in the following industry groups.
Government Contracts

Healthcare

Federal Construction

SEC cases
Nationwide False Claims Act / Qui Tam Defense lawyers
At Watson & Associates, LLC we provide legal defense to clients in all states who are defending against some level of False Claims Act / Qui Tam Defense Case.
Our goal is to quickly assess the strengths and weaknesses of your case early. Then we will:
Advise on the proposed legal strategy for moving forward

Assess the legal strategy for pre-indictment vs post-indictment

Negotiate a viable position in the event that you have a very weak case

We keep our clients as part of the process at all times
What Are the Statutes Of Limitations for Filing a Qui Tam Lawsuit?
Under the False Claims Act,  you can file a Qui Tam lawsuit  within the later of the following two time periods: 
Six years from the date of the violation of the Act; or 

Three years after the government knows or should have known about the violation, but in no event longer than ten years after the violation of the Act. 
What is the Liability for Violating the False Claims Act?
If you are a government contractor or some other level of a criminal defendant, you are potentially liable for three times the amount of damages which the federal government sustains because of the Qui Tam Action or False Claim act against the government.
Each contract, invoice or other separate action is calculated to three times and treble damages
Contact a Qui Tam Defense Attorney
For immediate help defending or litigating a Qui Tam action as a federal contractor or commercial client, call Watson & Associates, LLC's Qui Tam lawyers at 1-866-601-5518 for a FREE Initial Consultation or contact us online.