GOVERNMENT CONTRACTS ATTORNEYS & BUSINESS LAWYERS
US AND INTERNATIONAL REACH
Boutique Government Contract Law Firm
Combining Global Reach With Government Contracting Knowledge, to Deliver Decisive Solutions You Can Trust.
Nationwide Federal Government Contractor Lawyers
The Watson Law Firm, with law offices in Washington, DC and Denver, Colorado, our federal government contractor lawyers and general counsel law firm of business lawyers are geographically positioned to help federal contractors on a national level. Clients come to us to resolve problems regarding federal laws for contractors, provide honest legal advice, and to work hard to protect their rights. We help federal clients in all states with litigation, appeals and consulting services.
Contact us for a FREE INITIAL CONSULTATION to see how the Watson law firm can help you.
WANT TO STAY UPDATED?
SIGN UP TODAY …
IT'S FREE!
Download Our Capability Statement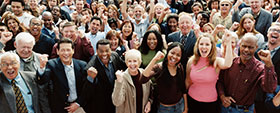 As federal government contractor lawyers and CO business law firm, we offer legal support at a fraction of what larger firms charge. Look at what we do and call us to take your business to the next level. Get your copy of our capabilities.
Reduce Adverse Agency Actions and Increase Your Bottom Line
Many federal government contractors do the same things over and over again when getting government contracts and get the same results. With government law offices in Washington DC, we develop internal policies, controls and focused checklists that keep your company out of legal trouble. Learn how court decisions and recent legislative developments can impact your business and develop a robust marketing and business development approach that can double company revenues. Without these basic approaches, government contractors can guarantee the same results. Thus, ending more attorney fees at the reactive stages. We are a boutique government contract law firm with government law attorneys that focus on getting results.
Avoid 5 Costly Proposal Mistakes When Bidding on Larger Contracts

Given the new SBA rules, federal contractors should readjust their approach to doing business with the government. Our Government law attorney help small business with SBA affiliation regulations and SBA size protests. Businesses stand a 60% of non-compliance with federal regulations. Get important tips here.