SBA 8a Certification Consultants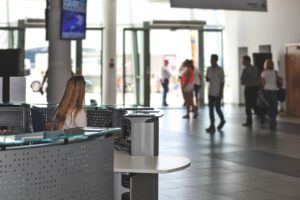 Understanding the legal requirements and how the SBA really looks into your 8(a) application is the starting point for any small business wanting to know how to get 8a certified. Simply filling out the forms without  some level  of how the SBA looks your application  can be a nightmare waiting to happen.
Watson & Associates LLC provides government contracts and 8a certification services to companies looking avoid the common mistakes seen during the 8a application process. We make that your application meets the basic 8a certification requirements which are subject to the SBA's review.
Having traditional document preparation companies that have no actual experience litigating the common issues that arise during the 8a certification process can prove to be a waste of time  later.

Getting help from legal professionals that understand the nuances and landmines lurking in the 8a certification process can save considerable time and effort on the back end.

Once the SBA doubts any misinformation initial submitted, it is difficult to change its mind during the 8a reconsideration process.
The reality is that the SBA does deny applications that do not meet the legal requirements and SBA Office of Hearings and Appeals often agrees with the SBA denial decisions. See what our clients are saying.
SBA 8a Certification Help & Nationwide Small Business 8a Certification Services
A-Z help with the SBA 8a application process

SBA 8a certification help – Net worth issues and prequalifications

Small business ownership and business documents

Addressing SBA 8a Program affiliation regulations

Developing narratives when required by the SBA

Consulting about small business 8a certification requirements

SBA 8a applications review assistance services

Harmful business ownership and control matters

Help getting SBA 8a certified and with a request for reconsideration

Appeal of small business 8a status denial to SBA Office of Hearings and Appeals

8a sole source and 8 a certified set aside matters

Joint venture agreements teaming arrangements
Flat Rates Available for the SBA 8a Certification Process. Call for a FREE Initial Consultation. 1-866-601-5518.
WE HAVE SUCCESSFULLY LITIGATED INCORRECT SBA 8A CERTIFICATION APPLICATION DECISIONS – WE UNDERSTAND THE LAW
Do you find the 8(a) certification process confusing? Your specific information submitted with  your 8a application is what determines your success.
Although we have a very good success rate with getting companies get 8a certified, we cannot guarantee that all applicants will be successful in getting 8a certified. Instead, we look for common issues and red flags to reduce suspect from the SBA. ( Beware of companies that guaranty that you will get 8(a) certified.)
Not sure whether your business relationships and ownership documents can lead to affiliation and cause your 8a application to be denied?

See our success in the landmark case of Argus and Black when we appealed the SBA's denial of our client into the 8a Program. This case is now cited throughout the country and by courts.
PRE 8a CERTIFICATION SERVICES
By adding clarity to your information and preparing your 8(a) application in a way that is more in line with what the SBA is looking for, we help you to increase your chances of getting approved on the first try. We have earned a reputation for gaining favorable results for small businesses nationwide through vigorous representation. See what ou
The SBA frequently denies applications because the applicant did not communicate the right information in the application.
You do not have to be a minority owned business to get 8a status
After Getting 8a Certified
GET ASSISTANCE AND GUIDANCE  WITH HOW TO ACESS SMALL BUSINESS SET-ASIDES AND 8A SOLE SOURCE CONTRACTS
The 8a Program has significant power in federal procurement. Therefore, by getting 8a certified, your business stands to be in a unique position to get sole source government contracts where other small businesses could not.
Our 8a certification assistance has helped our clients to achieve favorable results and we can help you to better understand the process while preparing to get 8 a certified.
REDUCE THE POSSIBILITY OF CRIMINAL LIABILITY FOR PROVIDING FALSE INFORMATION
At Watson & Associates, LLC, our team of government small business attorneys and SBA 8a applications consultants ensure our 8a certification services help applicants to also reduce criminal liability and avoid dangerous mistakes for submitting false information during the application process. 
How Our 8a Certification Application Services Further Help Our Clients
We eliminate guesswork in the SBA 8a certification process:
By looking at each SBA 8a application on its own merits, and considering previous court decisions on similar issues.

By having years of experience litigating SBA 8a disputes, we utilize our skill and knowledge to advise our clients whether or not there is risk submitting their 8a applications.
MINIMIZE THE IMPACT OF SBA AFFILIATION AND IMPROPER BUSINESS RELATIONSHIPS
 Regardless of whether you are a minority owned business, our SBA certification consultants help you to minimize the impact of improper business relationships that can lead to affiliation under the Ostensible Subcontractor Rule or other regulations.
What is 8a certification and how long does it take to get 8a certified? 
An 8a certification is when the SBA reviews and approves certain qualified small businesses for access to the nine-year program which allows the applicant to take advantage of may lucrative federal contracting opportunities.
It can take as much as 45 days to get the SBA's decision. Some companies take as long as one year but this is mostly due to inquiries that the SBA makes about the 8a requirements.
What are SBA 8a certification benefits?
After getting 8a certified, your company can immediately have access to 8a sole source contracts and have the ability to exclusively bid on 8a set aside contracts (where non-8a members cannot). Government contracting agencies tend to prefer awarding under the 8a Program because it can significantly reduce the manpower and resources it takes to conduct a regular procurement.
Correctly apply net worth issues during the application for 8a certification process
 One of the main issues the SBA looks for during the small business 8a certification process is the applicants net worth. Our 8a certification assistance helps you to take proactive measures under the regulations that can put you in compliance with SBA regulations.
Avoid costly legal mistakes when preparing your narrative statement of Social Disadvantaged status
The SBA only requires narratives in limited situations: The SBA scrutinizes your 8a certification application for irregularities, inconsistencies, and reliance on your business customers.
Our goal is to help you to avoid costly legal mistakes
 As federal government contract and SBA lawyers, we understand SBA 8a requirements and we share our clients' goal to avoid the underlying legal landmines and get approval the first time that they apply.
See What Our Clients Have to Say About Us
GET 8a CERTIFICATION HELP ASSISTANCE & POST SBA 8A APPLICATION SERVICES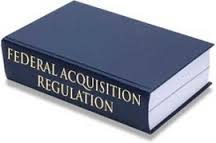 After your application for 8a certification is approved and you have small business 8a status, we provide post 8a certification services to 8(a) certified companies that need help with: 8a set-aside government contracts; joint venture and teaming agreement concerns, small business 8a size protests and appeals.
When it comes to knowing how to get 8a status, we understand that getting 8 a certified is just the start, you still have to win government contracts and our team can provide SBA 8a certification assistance by developing tailored strategic approaches to federal procurement. Learn more about getting 8(a) Sole-Source contracts with the government.
At Watson, our SBA 8a certification consultants help you to look deeper into legal issues such as Ostensible Subcontractor Rule affiliation, improper small business set aside relationships and control of your business. This is fertile ground for getting your SBA 8a application package denied.
ADDITIONAL INFORMATION ON HOW TO GET 8(A) CERTIFIED AND SMALL BUSINESS CERTIFICATION:
Visit our Blog to find additional information about small business set aside bids and getting your 8a status.
Information for SBA 8 a Certification applicants and Small Disadvantaged Businesses
How to address 8(a) Certification Based on Ethnicity Bias and Immigration
More about SBA 8a Certification Supporting Documents
Learn about 8a status benefits and advantages
SBA Certification Requirements
TO GET 8A CERTIFICATION ASSISTANCE, CALL OUR SBA 8(A) APPLICATION LAWYERS AND SBA CONSULTANTS
If you are a minority owned business needing 8a certification assistance, how to get SBA 8(a) certified, or simply need help after getting your 8a status, call our SBA 8a certification consultants and small disadvantaged business attorneys at 1-866-601-5518 today. FREE initial consultation.