SBA 8a Certification Consultants & Federal SBA 8a Certification Help & SBA 8a Application Services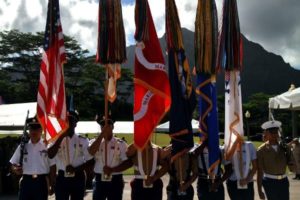 Nationwide Help. Get a FREE Initial Consultation. Call 1-866-601-5518. 
The Small Business Administration (SBA) gets a first impression with the information you initially submit with your 8a application. If you make a bad impression on the SBA, overcoming it is difficult during a reconsideration request.  
As one of the top 8a consulting firms in the U.S., and with law offices in Washington DC and Colorado, Watson &  Associates' team brings decades of experience in handling SBA program matters to the table. Clients receive direct and concise feedback. As a result, our clients feel comfortable doing business with us as we guide them through the complex and tricky journey in the SBA 8a Program.
Our SBA 8a application consulting staff and government contracting lawyers help small businesses like yours nationwide to increase the chances of approval the first time around.  
Get professional 8a certification help from lawyers that understand the program instead of other document preparation companies.

Simply filling out the forms without some level of how the SBA looks at your application can be a nightmare waiting to happen.
Complete Federal SBA 8a Certification Services & SBA 8a Application Help
DETAILED SBA APPLICATION SERVICES FOR SMALL DISADVANTAGED BUSINESSES NATIONWIDE
A to Z help with the SBA 8a application process

SBA 8a certification assistance  – Net worth issues and 

pre-qualifications

Small business ownership and business documents

Help to address SBA 8a Program affiliation regulations

Developing narratives when required by the SBA

Consulting about small business 8a certification application requirements

SBA 8a application review assistance services

Harmful business ownership and control matters

SBA 8a certification help and your request for reconsideration

Appeal for small business 8a status denial to the SBA Office of Hearings and Appeals

8a sole source and 8a certified set-aside matters

Joint venture agreements teaming arrangements
Flat Rates Available for SBA 8a Certification Help. Call us Today for a FREE Initial Consultation. 1-866-601-5518.
How to Get 8a Certification: The Requirements
To get 8a certified, you have to meet specific requirements. Although it may seem pretty straightforward, convincing the SBA that you meet their eligibility criteria is not that easy. As a small disadvantaged small business, proving you are worthy of 8a certification can be a difficult undertaking. If the SBA denies your 8a application, you can only reapply within 1 year. Our goal is to help you reduce this risk. Following are the underlying 8(a) certification requirements.
To receive 8a certification, you must verify that at least 51% of the company is owned by an individual (or qualifying individuals) who is a US Citizen and socially and economically disadvantaged.

The applicant must demonstrate the company has business sales in the public or commercial marketplace over the past two years with success.

The small business applicant must meet the small business size standards and definition with the company's primary NAICS Code.

To get 8a certified, the business owner has to submit, with the application

A substantial volume of documents

Personal and business income records for the last 3 years

All business articles of organization/incorporation

Company minutes

Operating agreement/by-laws

Proof of insurance

Leases

Resumes of the applicants, and more

The SBA can and will ask clarifying questions of applicants throughout the process. It is important that the applicant addresses the concerns the SBA raises in a timely manner or the SBA will have no choice but to deny the application.
What Are Your Options For 8a Certification Services?
SBA 8a Application – Review Services
Not everyone wants to hire 8a consulting firms to perform complete application services. You may lack experience or understanding of the legal and factual issues involved with the SBA 8a application review.
You have the option to bring attorneys and consultants onboard to review your 8a application documents and make recommendations as to what you need to do to get yourself in a better position for potential approval.
Complete SBA 8a Application – Completion Services
Small disadvantaged businesses applying to the 8(a) Program now have the option to work hand-in-hand with one of our 8a consultants. This option for our 8a certification services still keeps you heavily involved but you now have an experienced consultant talking you through the steps.
You are still responsible for developing your local business documents under state law. We will point out the potential issues the SBA may raise
Can 8(A) Certification Consultants Make Any Guarantees That the SBA Will Approve Your 8(A) Application?
The short answer is NO. You should be looking for companies that understand the government regulations and can give you good counsel based upon experience dealing with the numerous factual and legal issues that come up.
No one can realistically guarantee approval for your 8a application. This also brings to question the facts of your specific application on the table. What applies to other applications may not apply to yours.
Each SBA 8a application has a different set of facts. The SBA has broad discretion and what it sees in your package can be subjective.
A Proven Track Record of Success
Watson & Associates LLC provides government contracts and SBA 8a certification application services to companies looking to avoid the common mistakes seen during the SBA 8a application process. We make sure your application meets the basic 8a certification requirements subject to the SBA's review. See what we have done.
Compared to traditional document preparation companies with no actual experience litigating the common issues that arise during the 8a certification process, we understand the law and how the SBA reviews 8(a) applications. 

Get help from legal professionals that understand the nuances and landmines lurking in the 8a certification application process
The reality is that the SBA does deny applications that do not meet the legal requirements and SBA Office of Hearings and Appeals often agrees with SBA denial decisions.
See what our clients are saying.
We Understand Government Contracts & SBA Law
OVER TWO DECADES OF GOVERNMENT CONTRACTING EXPERIENCE. WE DON'T HIDE THE BALL. WE GIVE YOU OUR BEST ASSESSMENT OF WHETHER YOU CAN GET 8A CERTIFICATION.
The SBA 8a certification application process begins with knowing how the SBA reviews your application package and being able to guide applicants away from what could be potentially disastrous results. The federal SBA 8(a) certification consultants at Watson & Associates, LLC have been helping small businesses through the 8a certification process and obtained favorable results for our clients both at the SBA level and at the appellate level.
Given our Experience Litigating Against the SBA for Improper Adverse Decisions, We Understand the Mistake it Makes When Reviewing SBA 8a Certification Applications.
Many 8a consultants out there do not roll their sleeves up and are not involved in tough litigation against the SBA. We are.
Although we have a good success rate with getting socially and economically disadvantaged individuals to 8a certified, we cannot guarantee that all applicants will be successful. Instead, we look for common issues and red flags to reduce the risk of the SBA questioning or doubting the application. (Beware of companies that guarantee that you will get 8(a) certification) 
PRE CERTIFICATION SERVICES
By adding clarity to your information and preparing your SBA 8a certification application in a way that is more in line with what the SBA is looking for, we help you to increase your chances of getting approval on the first try. Our 8a consultants have a reputation for gaining favorable results for small businesses nationwide through vigorous representation. 
The SBA frequently denies applications because the applicant did not communicate the right information in the application.
You do not have to be a minority owned business to get 8a status
POST 8a CERTIFICATION SERVICES
GET HELP WITH ACCESSING SMALL BUSINESS SET-ASIDES AND 8A SOLE SOURCE CONTRACTS
The 8a Program has significant power in federal procurement. Therefore, by getting 8a certified, your business stands to be in a unique position to get sole source government contracting opportunities where other small businesses could not.
See What Our Clients Have to Say About Our 8a Certification Assistance
ADDITIONAL INFORMATION ON HOW TO GET 8 A CERTIFIED AND SMALL BUSINESS CERTIFICATION:
Visit our Blog to find additional information about the SBA's business development program and small business set aside bids and getting your 8a status.
Information for SBA 8 a Certification applicants and Small Disadvantaged Businesses
How to address 8(a) Certification Based on Ethnicity Bias and Immigration
More about SBA 8a Certification Supporting Documents
Learn about 8a status benefits and advantages
SBA 8a Application Certification Requirements
Avoid Costly 8a Certification Requirement Mistakes