SBA 8A Certification Attorneys and SBA Lawyers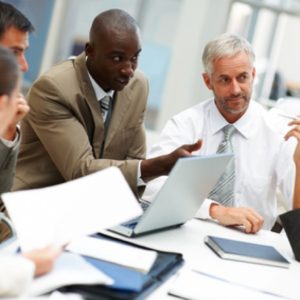 Avoid Costly Mistakes After You Become 8(a) Certified. We Help Clients After they. Become 8(a) Certified With Disputes, Early Terminations, SBA Affiliation Rules, Fraud in the 8(a) Program and Other  Legal Matters That Arise After You Receive Your 8a Certification.
SBA 8a Certification Services and Legal Help For Small Businesses in ALL States. 
At Watson & Associates, LLC our SBA 8a certification consultants and attorneys frequently help small businesses and economically disadvantaged individuals to defend against early terminations, appeal of the SBA denial and failure to approve 8(a) applications.
We do not prepare 8(a) certification applications. Instead, we provide legal support and consulting after the company has acquired its 8(a) status.
Help for small businesses in ALL States to defend against small business size protests 
Assistance from lawyers that understand the rules and litigate issues frequently
Representation from 8a certification lawyers and consultants that have actually worked for the government.
Complete SBA Certification Attorney Legal Services
Appeals when the SBA has denied your 8a certification application
Existing 8(a) contract disputes with the SBA

Small business ownership and business documents

SBA 8a Small Business Program affiliation problems (Ostensible Subcontractor Rule)

Disputes about early 8a program graduation

Business ownership and control matters to meet requirements for 8a certification

Appeal for small business 8(a) certification denial to the SBA Office of Hearings and Appeals

8(a) sole source and 8(a) set-aside matters

Litigation and appeals

Issues with potential for success

Termination from the 8(a) Program
SBA Fraud and False Claims Act Defense For 8(a) Companies
The Department of Justice (DOJ) and SBA OIG often target small businesses for procurement fraud in the 8(a) Program. As a result, a company faces additional civil and or criminal charges for SBA fraud.
At Watson & Associates, LLC our SBA lawyers represent small businesses facing False Claims Act liability as a result of Qui Tam Whistleblower Lawsuits. We understand in great detail the compliance guidelines of the 8(a) certification program.
Our government contractor fraud attorneys represent small business 8a firms throughout the United States. Whether you are alleged to violate the Buy American Act. Trade Agreements Act (TAA Compliance) , our SBA 8(a) defense lawyers can help.
We have also successfully challenged the SBA in many high-level cases. For example, see the case of Argus and Black that is now cited nationwide.
AFTER BECOMING 8A CERTIFIED 
Get Help With Accessing Small Business Set-Asides and 8a Sole Source Contracts 
The 8a Program has significant power in federal procurement. Therefore, when you apply for 8a certification, your business stands to be in a unique position to get sole source 8a government contracting opportunities where other small businesses could not. In addition, we help you when the SBA forces early 8a program graduation.
Need Help After Your 8A Program Graduation?
Many companies may not know what to do after their 8a program graduation. After the time is up, companies can develop mentor-protege relationships and other strategies to continue benefiting from the BD Program. However, knowing the applicable rules can be a challenge. These are areas where Watson & Associates' 8a certification lawyers can help.
ADDITIONAL INFORMATION ON HOW TO GET 8A CERTIFIED, REDUCE 8A CERTIFICATION COST AND TIPS FOR GOVERNMENT SMALL BUSINESS CERTIFICATION:
Visit our Blog to find additional information about the SBA's business development program, 8a certification cost, and small business set aside bids and getting your 8a status.
Information for SBA Certification applicants and Small Disadvantaged Businesses
How to address 8(a) Certification Based on Ethnicity Bias and Immigration
More about SBA 8a Application and Supporting Documents
Learn about 8a status benefits and advantages
SBA 8a Application Certification Requirements
SBA 8a CERTIFICATION ATTORNEYS OFFERING NATIONWIDE 8A LEGAL SERVICES
We are among the top 8a certification experts and SBA lawyers that provide legal counsel to defense contractors throughout the United States and overseas including Alabama, Alaska, Arizona, Arkansas, California, Colorado, Connecticut, Delaware, Florida, Georgia, Hawaii, Idaho, Illinois, Indiana, Iowa, Kansas, Kentucky, Louisiana, Maine, Maryland, Massachusetts, Michigan, Minnesota, Mississippi, Missouri, Montana, Nebraska, Nevada, New Hampshire, New Jersey, New Mexico, New York, North Carolina, North Dakota, Ohio, Oklahoma, Oregon, Pennsylvania, Rhode Island, South Carolina, South Dakota, Tennessee, Texas, Utah, Vermont, Virginia, Washington, Washington DC, West Virginia, Wisconsin, Wyoming, and Virgin Islands. 
Cities in which our Small Business Administration SBA 8a certification attorneys and government contracting lawyers offer legal assistance with small disadvantaged business consulting include Anchorage, AK; Atlanta, GA; Austin, TX; Chicago, IL; Colorado Springs, CO; Houston, San Antonio,  Wichita Falls, Dallas, TX; Denver, Colorado; Indianapolis, IN; Las Vegas, NV; Los Angeles, CA; Miami, FL; Philadelphia, PA; San Antonio, TX; San Diego, CA; San Francisco, CA; San Jose, CA; Santa Clara, CA; and Tampa, FL.
FOR HELP WITH LEGAL ISSUES AFTER YOUR BECOME 8(A) CERTIFIED, CALL US AT 1-866-601-5518.
Avoid Costly 8a Certification Requirement Mistakes