SBA 8a Certification Consultants & 8a Application Services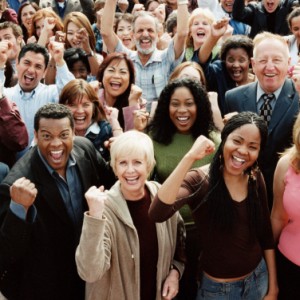 Assistance from government contract lawyers that understand the rules.
Help For Small Businesses in ALL States. Free Initial Consultation. 1-866-601-5518.
At Watson & Associates, LLC our government SBA 8a certification consultants help small businesses to prepare their 8a application in a way that reduces the possibility of rejection. We also represent small government contractors in a wide range of disputes and litigation support when it comes to SBA certification.
As 8a consultants, and with over 20 years of knowing how to get 8a certification, we take the approach that the Small Business Administration (SBA) heavily scrutinizes your 8a application and looks for inconsistencies the content, 8a net worth requirements, questions your business relationships with your clients. We offer more than typical 8a consulting firms because we also understand and litigate the serious issues that arise during SBA certification. For example, if the SBA is trying to terminate you from the 8a Program, our 8a lawyers can help.
Complete 8(a) Certification Services
A to Z help with the SBA 8a application process

SBA 8a certification assistance  – Net worth issues and pre-qualifications

Small business ownership and business documents

Help with 8a net worth requirements

SBA 8a Program affiliation problems (Ostensible Subcontractor Rule)

Developing narratives when required by the SBA

SBA 8a application review assistance services

Business ownership and control matters

Appeal for small business 8(a) certification denial to the SBA Office of Hearings and Appeals

8(a) sole source and 8(a) set-aside matters

Litigation and appeals

Termination from the 8(a) Program
Flat Rates (Competitive 8a Certification Cost) Available. Nationwide 8a Certification Help. Call our 8a Consultants and Lawyers Today for a FREE Initial Consultation. 1-866-601-5518.
WHAT ARE YOUR OPTIONS FOR GETTING 8A CERTIFICATION ASSISTANCE?
SBA 8a Application – Partial Review Services
Not everyone wants to hire 8a consulting firms to perform complete application services. This can include 8a net worth requirements. You may lack experience or understanding of the legal and factual issues involved with the SBA 8a application review.
You have the option to bring attorneys and SBA consultants onboard to review your 8a application documents and make recommendations as to what you need to do to get yourself in a better position for potential approval.
Complete SBA 8a Application – Completion Services
Small disadvantaged businesses applying to the 8(a) Program now have the option to work hand-in-hand with one of our 8a consultants. This option for our 8a certification services still keeps you heavily involved but you now have an experienced consultant talking you through the steps.
When trying to get 8 A certified, you are still responsible for developing your local business documents under state law. We will point out the potential issues the SBA may raise.

Understand that knowing how to get 8a certification means knowing what the SBA looks for. This is where our help from our attorneys and consultants can benefit you.
8A CONSULTANTS WITH A PROVEN TRACK RECORD OF SUCCESS
Watson & Associates LLC provides government contracts and SBA 8a certification application services to companies looking to avoid the common mistakes seen during the SBA 8a application process. As SBA attorney and advisors we make sure your application meets the basic 8a certification requirements subject to the SBA's review. See what we have done.
Compared to traditional document preparation companies with no actual experience litigating the common issues that arise during the 8a certification process, we understand the law and how the SBA reviews 8(a) applications. 

Get 8a certification help from legal professionals  and SBA consultants that understand the nuances and landmines lurking in the 8a certification application process
The reality is that the SBA does deny applications that do not meet the legal requirements and SBA Office of Hearings and Appeals often agrees with SBA denial decisions.
See what our clients are saying.
PRE SBA CERTIFICATION SERVICES
By adding clarity to your information and preparing your SBA 8a certification application in a way that is more in line with what the SBA is looking for, we help you to increase your chances of getting approval on the first try. Our SBA 8a consultants have a reputation for gaining favorable results for small businesses nationwide through vigorous representation.
The SBA frequently denies applications because the applicant did not communicate the right information in the application.
You do not have to be a minority owned business to get 8a status
POST 8A CERTIFICATION APPLICATION SERVICES
Get 8A Certification Help With Accessing Small Business Set-Asides and 8a Sole Source Contracts 
The 8a Program has significant power in federal procurement. Therefore, by getting 8 a certified, your business stands to be in a unique position to get sole source 8a government contracting opportunities where other small businesses could not.
See What Our Clients Have to Say About Our 8a Certification Assistance
ADDITIONAL INFORMATION ON HOW TO GET 8A CERTIFIED, COST AND SMALL BUSINESS CERTIFICATION:
Visit our Blog to find additional information about the SBA's business development program, 8a certification cost, and small business set aside bids and getting your 8a status.
Information for SBA 8 a Certification applicants and Small Disadvantaged Businesses
How to address 8(a) Certification Based on Ethnicity Bias and Immigration
More about SBA 8a Certification Application and Supporting Documents
Learn about 8a status benefits and advantages
SBA 8a Application Certification Requirements
NATIONWIDE HELP
Our SBa 8a application lawyers and consultants and 8a appeal attorneys provide legal counsel to defense contractors throughout the United States and overseas including Alabama, Alaska, Arizona, Arkansas, California, Colorado, Connecticut, Delaware, Florida, Georgia, Hawaii, Idaho, Illinois, Indiana, Iowa, Kansas, Kentucky, Louisiana, Maine, Maryland, Massachusetts, Michigan, Minnesota, Mississippi, Missouri, Montana, Nebraska, Nevada, New Hampshire, New Jersey, New Mexico, New York, North Carolina, North Dakota, Ohio, Oklahoma, Oregon, Pennsylvania, Rhode Island, South Carolina, South Dakota, Tennessee, Texas, Utah, Vermont, Virginia, Washington, Washington DC, West Virginia, Wisconsin, Wyoming, and Virgin Islands. 
Cities in which our SBA 8a certification consultants offer legal counsel and intervene in bid protests include Anchorage, AK; Atlanta, GA; Austin, TX; Chicago, IL; Colorado Springs, CO; Houston, San Antonio,  Wichita Falls, Dallas, TX; Denver, Colorado; Indianapolis, IN; Las Vegas, NV; Los Angeles, CA; Miami, FL; Philadelphia, PA; San Antonio, TX; San Diego, CA; San Francisco, CA; San Jose, CA; Santa Clara, CA; and Tampa, FL.
GET A FREE INITIAL CONSULTATION TODAY AND COMPETITIVE 8A CERTIFICATION COST. CALL US AT 1-866-601-5518.
Avoid Costly 8a Certification Requirement Mistakes