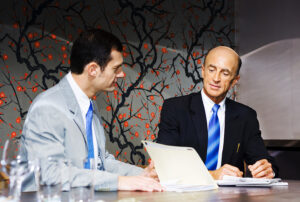 False Claims Act Lawyers Protecting Government Contractors Against Federal False Claims Act Violatio

ns
In the complex arena of government contracting, the intricacies of the False Claims Act (FCA) can be daunting. But for those investigated, charged, or indicted for violating the act, the stakes have never been higher.
At Watson & Associates, LLC, we specialize in providing expert defense against False Claims Act penalties and ensuring our clients are thoroughly protected.
Why Choose Us?
Decades of Experience: With our unmatched tenure in the federal procurement marketplace, we've cultivated a deep understanding of the nuances associated with False Claims Act cases. Our proficiency is rooted in years of dedicated service and constant learning.
Specialized FCA Attorneys: Our team of False Claims Act attorneys is adept at handling any challenges you might face about the act and  the government allegations of you submitting a false or fraudulent claim. From initial investigations to full-blown indictments, we're the shield you need.
Close Collaboration with OIG and DOJ: In the realm of government contracting, dealings with the Office of Inspector General (OIG) and the Department of Justice (DOJ) are inevitable. Our false claims team understands the intricacies of working with these institutions and has cultivated strong relationships, ensuring your False Claims Act case is handled with the utmost care and professionalism.
False Claims Act Frequently Asked Questions (FAQs):
Q: What is the False Claims Act (FCA)?
A: The FCA is a federal law that penalizes contractors for defrauding governmental programs. Violations can lead to significant financial penalties and potential imprisonment.
Q: How can your firm protect me from False Claims Act penalties?
A: Our team of experienced FCA attorneys employs a thorough approach, examining every detail of your case, challenging the evidence, and crafting a robust defense strategy to minimize or eliminate potential penalties.
Q: I've been targeted by a False Claims Act whistleblower. What should I do?
A: It's crucial to contact an attorney skilled in False Claims Act whistleblower defense immediately. We can evaluate the claims, advise on the best course of action, and aggressively defend your rights and reputation.
Q: How does your experience in the federal procurement marketplace benefit me?
A: Our decades of experience mean we've seen almost every scenario in the government contracting arena. We understand the unique challenges contractors face and have the expertise to navigate the complexities of the FCA, offering you unparalleled defense.
Q: How do you collaborate with OIG and DOJ?
A: Our longstanding relationships with the OIG and DOJ allow us to communicate effectively, ensuring a smoother process and more favorable outcomes for our clients. We understand the expectations and demands of these institutions and work diligently to satisfy them while fiercely protecting our clients' interests.
Q. If you are investigated or indicted for a false claims act violation does that mean you are guilty?
A. No. An investigation or indictment is just the beginning of a process and does not automatically make you guilty. 
Q. Can an employee file a False Claims Act lawsuit against you?
A. Employees may file a False Claims Act lawsuit or Qui Tam lawsuit  on behalf of the government against their employers, depending on the circumstances. 
Why Choose Watson & Associates, LLC for Government Contractor Federal Criminal Defense Cases?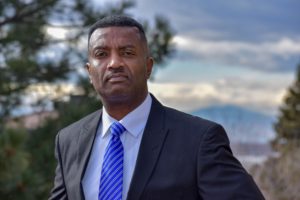 Theodore P. Watson, Esquire. Practice Group Lead. At Watson & Associates, with law offices in Colorado and Washington, DC, our top rated federal criminal False Claims Act attorneys have experience actually working for federal government contracting agencies. We understand the nuts and bolts of investigations and how the DOJ or even the SBA OIG develops a civil or criminal case against you.
A crucial aspect of our practice lies in the fact that many of our federal defense lawyers possess extensive experience as government contracting officials. We also understand how trial lawyers in federal agencies like the DOJ and the U.S. Attorney's Office operate. Drawing on those valuable insights, our job is to deconstruct the government's case and develop a legal defense that can create leverage in the event of litigation. As a False Claims Act investigation attorney, he works with federal law enforcement with a goal of getting your case dismissed.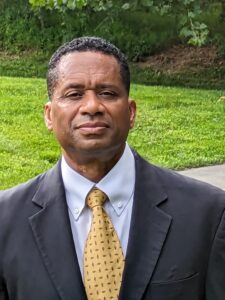 Wise D. Allen, Esquire , Counsel.is a former Veteran Lieutenant Commander Judge Advocate for the United States Military. He also has extensive knowledge and experience in resolving corporate defense and litigation in vast international and national legal issues.
He brings a wealth of successful experience to government contractors seeking defense counsel in the various areas of procurement fraud, international contracting, False Claims Act defense and more.
Mr. Allen's federal litigation experience as a former appellate attorney representing the United States and federal attorney for defendants in trials that led to his clients receiving overwhelming favorable outcomes in False Claims Act whistleblower investigation contested issues and obtaining non-contested resolutions. Read  more..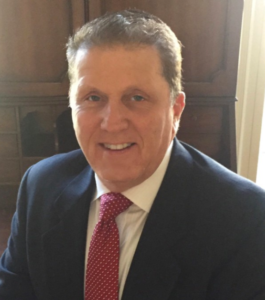 Scott Lovelock, Esquire, joins our team as Of Counsel with a wealth of proven knowledge and experience helping clients address issues of risk assessment, mitigation and regulatory compliance as well as a savvy level of business and military experience that gives him a unique perspective to help government contractors defend against False Claims Act cases and allegations of wrongdoing, succeed and to avoid most of the costly mistakes that are encountered when failing to understand and implement required compliance programs or understanding the nuances of working with government agencies. 
A retired Air Force officer, with extensive operational experience in both the field, Numbered Commands, Air Force Headquarters and the Joint Staff, he brings a unique and focused perspective of DoD operations in how he serves our clients.  In addition, he has been a Contractor Officer Representative and worked with major defense contractors charged with False Claims Act violations.Read more…
Making The Right Choice
Facing allegations under the Federal False Claims Act can be intimidating, but remember, an allegation doesn't automatically mean guilt. With the right legal defense, you can navigate these challenges and protect your business.
As your partners in this journey, we promise unwavering dedication, unmatched expertise, and a commitment to ensuring your rights are upheld. Our goal is not just to defend but to make certain that justice prevails.
Don't Leave Your Future to Chance. If you're under scrutiny for potential violations in False Claims Act cases attorneys make the right call. Reach out to us today. Let our decades of experience, specialized team of FCA attorneys, and unparalleled expertise in the federal procurement marketplace be your shield.
Call our False Claims Act Defense Lawyers
Take Action Now. Dial 1.866.601.5518 and secure the defense you deserve.