False Claims Act Lawyers & Whistleblower Attorneys
Not all Defendants in a criminal case will walk away without damage. However, they must develop a solid legal defense position early in the Qui Tam defense or government investigation process.
Learn the best angles to preserve your rights in a False Claims Act case and legal defenses and gain an edge for potential negotiation.
According to the Department of Justice, the federal government obtained more than $4.7 billion in settlements and judgments from civil cases involving fraud and false claims against the government in the fiscal year 2016 ending Sept. 30. Cases involved the healthcare industry, including drug companies, medical device companies, hospitals, nursing homes, laboratories, and physicians.
Watson & Associates, LLC Federal False Claims Act lawyers, and Federal Criminal Defense Attorneys aggressively defend government contractors and individuals nationwide and overseas facing criminal and civil actions.
Position your company to develop a solid case or negotiate a more favorable outcome.

Get help from Whistleblower Act defense attorneys that understand federal government contract law and criminal defense.

Learn how the government investigation works and make more informed decisions.

Get help with continuing suspension and debarment actions.
Civil and Criminal False Claims Act Lawyer & Whistleblower Federal Criminal Defense Attorney Services
With law offices in Washington DC and Colorado, our Federal False Claims Act attorneys defend against the various Qui Tam criminal and civil allegations and misrepresentation nuances involved with federal procurement laws and regulations. A federal criminal defense lawyer at Watson & Associates can help with:
Allegations of FCA violations from the Contracting Officer

Responding to government investigations and subpoenas

False Certifications and misrepresentation disputes

Qui Tam Action, and Wire Fraud and Conspiracy Claims 

FCA retaliation defense

White collar investigations

SEC false claims whistleblower law protection attorney

Assessment of FCA Penalties

Fraudulent invoice allegations

Improper product submissions

SBA and Small Business Program fraud

Fraudulent schemes and pass through contract allegations

Kickbacks

Subcontractor Liability

Fraudulent invoices submitted to the government

Mischarge and Overcharges

False Claims Act settlement agreements

Criminal defense attorney services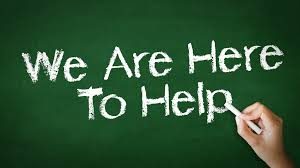 Your rights are at risk once the IG office or other criminal investigative agency knocks on your door. The U.S. Federal False Claims Act  31 USC 3729 (FCA) creates a problem for government contractors when the U.S Department of Justice (DOJ), SEC and other federal enforcement agencies initiate government investigations.
Without knowing the legal and constitutional limits on the government's actions, your company can face millions or thousands of dollars in penalties and fines.
How you respond to subpoenas and government investigations is critical when structuring a favorable outcome. Having the right false claims act law firm and legal representation is just a critical.
Federal Civil or Criminal False Claims Act penalties can also include a fine for each false statement made to a government agency and US attorney.

While you are busy protecting your legal rights in a Qui Tam action, you must avoid the provisions for False Claims Act treble damages.
Watson & Associates' LLC, provides Civil and Criminal False Claims Act attorneys and federal criminal defense attorneys that aggressively defend government contractors and individuals being investigated or charged with criminal violations.
Our federal criminal defense attorneys help you to minimize the impact and effectively respond to investigations while positioning your case in the best possible light.

If the government investigation shows the allegations of liability to be unfounded, we will compile a sound defense team and aggressively prepare for trial.
What is the Federal False Claims Act? Federal False Claims Act cases commence when the government or law enforcement agencies have evidence of misrepresentation whether it be through defective products, incorrect invoices of development of a fraudulent scheme to get certified into one of the small business programs.
The legal elements that lead to misrepresentation and criminal penalties include:
Knowingly presenting (or causing to be presented) to the federal government a false or fraudulent claim for payment;

Knowingly using (or causing to be used) a false record or written or oral statement to get a federal government claim;

Actions of conspiracy to get a false or fraudulent claim paid, receive grants, or simply getting admitted into SBA programs are but a few examples.

Knowingly using (or causing to be used) some record or statement with the expectation of defrauding the government or that the government relies upon them to decrease an obligation or even pay more money to you.
Qui Tam Action Defense Federal Whistleblower Defense Law Firm
 In a Qui Tam Action case involving government contracts takes a special set of lawyer skills. Not only does the whistleblower attorney have to be experienced in the criminal defense and trial aspects of the case but he or she must also understand the complex nuances of federal government contracts law.
At Watson & Associates, our False Claims Act lawyer and criminal defense attorney are also well-versed in the federal procurement aspects and what constitutes misrepresentation to the federal government. He understands the ins and outs of Qui Tam Whistleblower Act defense lawsuits.

Find fraud lawyers at Watson for a confidential free initial consultation. The federal agencies are working 24/7 against you. Start right away to protect your legal rights. Speak with a federal criminal defense lawyer and False Claims Act attorney, call us toll-free at 1-866-601-5518.
Lead Criminal Defense Attorney and Fraud Lawyer John Scorsine
31 USC 3729 Federal FCA Attorney & Defense Whistleblower Attorneys
When companies or individuals charged with defrauding the government are looking for experienced defense government fraud lawyers to defend in high-stakes  fraudulent misrepresentation cases under 31 USC 3729 in involving procurement fraud, implementation of Federal False Claims penalties, conspiracy, Qui Tam Action defense, wire fraud or violation of SBA regulations, they call upon the Watson's False Claims Act attorneys and federal Whistleblower law attorneys to provide aggressive defense services and representation and legal advice including possible defenses to the false claims act statute of limitations.
Additional FCA Law &  Qui TamWhistleblower Act Information
Call Our Federal False Claims Act Lawyers, Federal Criminal Defense & Whistleblower Attorneys
To find a lawyer for immediate help with a pending Qui Tam defense lawsuit, misrepresentation under 31 USC 3729 and to protect your company'attorneys future, contact our Colorado and DC False Claims Act lawyers and Federal Qui Tam Whistleblower attorneys for legal advice or call 1-866-601-5518 or 202-827-9750. FREE CONSULTATION.