False Claims Act Lawyer & FCA Defense Attorneys
Watson & Associates, LLC aggressively represents and defends government contractors and individuals nationwide and overseas facing False Claims Act (FCA) and other government investigations, enforcement actions, criminal and civil litigation and other procurement related matters.
Defense Lawyers Helping Companies and Individuals Avoid Costly Mistakes. Free Consultation. 1-866-601-5518.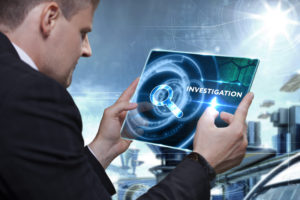 The Federal False Claims Act creates a problem for government contractors when the U.S Department of Justice (DOJ) and other federal enforcement agencies initiate government investigations. A company can face thousands of dollars in penalties and fines.
How companies respond to subpoenas and government investigations is critical when structuring a favorable outcome. Having the right false claims act whistleblower protection and legal representation is just a critical.
 The penalty for violations can lead to criminal penalties to individuals. The federal government cannot give a corporation prison time. Therefore, the DOJ or other federal enforcement agency will simply bring criminal charges against the CEO or some other management person.
Watson & Associates' LLC, provides False Claims Act lawyers attorneys and white collar crime defense attorneys that aggressively defend contractors and individuals being investigated or charged with criminal violations or reverse false claims crimes against the federal government.
We help companies respond to government investigations and negotiate more favorable results in whistleblower cases and Qui Tam Lawsuits.
Federal False Claims Act Defense Lawyers & Whistleblower Attorney Services
With law offices in Washington DC and Colorado, our Whistleblower law and white-collar defense team defend against the various criminal and civil allegations and nuances involved with federal procurement laws and regulations. A False Claims Act defense lawyer at Watson & Associates can help with:
Allegations of FCA violations from the Contracting Officer

Responding to government investigations and subpoenas

False Certification Claims 

Conspiracy Claims 

FCA retaliation defense

Assessment of False Claims Act Penalties

Fraudulent invoice allegations

Improper product submissions

SBA and Small Business Program fraud

Subcontractor Liability

Fraudulent invoices submitted to the government

Mischarge and Overcharge Claims
For a confidential free initial consultation, call an FCA lawyer toll-free at 1-866-601-5518.
The below individual or company actions can be considered violations of the False Claims Act, for which prosecution or investigations can be based.
Knowingly presenting (or causing to be presented) to the Federal Government a false or fraudulent claim for payment;

Knowingly using (or causing to be used) a false record or statement to get a claim paid by the Federal Government; 

Conspiring with others to get a false or fraudulent claim paid by the Federal Government – this could include bidding on a contract;

Knowingly using (or causing to be used) a false record or statement to conceal, avoid, or decrease an obligation to pay money or transmit property to the Federal Government.
Experienced FCA Trial Attorneys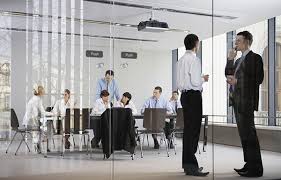 When companies or individuals are looking for experienced CO and DC False Claims Act attorneys to defend in high-stakes cases in involving procurement fraud, implementation of Federal False Claims penalties, conspiracy, wire fraud or violation of SBA regulations, they call upon the Watson law firm to provide aggressive defense representation and legal advice including possible defenses to the false claims act statute of limitations.
Additional Information
FCA Lawyer – Nationwide Legal Representation
Our Federal False Claims Act defense lawyers, Qui Tam Defense, and federal whistleblower defense attorneys provide legal counsel to contractors throughout the United States and overseas. including Alabama, Alaska, Arizona, Arkansas, California, Colorado, Connecticut, Delaware, Florida, Georgia, Hawaii, Idaho, Illinois, Indiana, Iowa, Kansas, Kentucky, Louisiana, Maine, Maryland, Massachusetts, Michigan, Minnesota, Mississippi, Missouri, Montana, Nebraska, Nevada, New Hampshire, New Jersey, New Mexico, New York, North Carolina, North Dakota, Ohio, Oklahoma, Oregon, Pennsylvania, Rhode Island, South Carolina, South Dakota, Tennessee, Texas, Utah, Vermont, Virginia, Washington, Washington DC, West Virginia, Wisconsin, Wyoming, and Virgin Islands. Call Watson federal FCA defense attorneys today for immediate help.
 As Federal lawyers and procurement defense attorneys, we understand the significant impact of the Qui Tam and Whistleblower Protection Laws when you are involved in combating high-profile fraudulent government investigations.  Our attorneys aim to provide sound direction and protect our client's legal rights in such a critical phase. 
Get Your FREE False Claims Act Checklist
Call Watson's Federal False Claims Act Lawyers and Defense Attorneys 
For immediate help with an immediate problem and to protect your company's future, contact our Colorado and DC False Claims Act defense lawyers and procurement defense law firm for legal advice or call 1-866-601-5518 or 202-827-9750. FREE CONSULTATION.