False Claims Act Lawyer & Whistleblower Defense Attorneys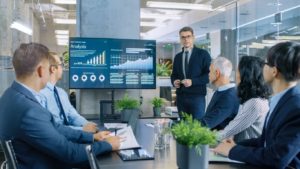 As a government contractor, you have spent years and unmatched efforts to build your company. Then, one day you receive a target letter or subpoena from the Department of Justice, OIG, or some other law enforcement agency seeking to investigate or charge you with violations of the Federal False Claims Act (FCA).
This can be a difficult experience in one's life. When these proceedings start, they generally do not stop until the government attorneys get their 'pond of flesh.' Therefore, it is important to find False Claims Act lawyers and whistleblower defense attorneys that actually understand federal procurement laws.
This is important because FCA liability usually only comes into play because the government brings allegations that you violated another underlying law. Examples, include Buy American Act compliance violations, FAR limitations on subcontracting, SBA small business laws etc.  Many contractors and CEOs end up being convicted in criminal cases mostly because the defense attorneys are not experienced in federal government contracting. This is where Watson's federal  False Claims Act defense attorneys can help.
Federal prosecutors know that they have a substantial advantage when traditional defense attorneys do not have experience with the underlying government contracting laws and procurement regulations that ultimately lead to the false claims part of the case. We can shift the advantage back to you the contractor.
Watson & Associates LLC Law Firm offers top False Claims Act lawyers and Whistleblower defense lawyers that vigorously represent small businesses and large government contractors nationwide and overseas who are facing criminal and civil charges of procurement fraud involving government contracts. Did you know that without understanding the underlying violations alleged by federal prosecutors, your chances of prevailing are significantly reduced? Federal attorneys often threaten you with maximum sentences and high fines in order to get you to admit liability. You have rights and you have experienced FCA fraud attorneys that can protect your rights.
Our Whistleblower defense lawyers and False Claims Act defense attorneys also represent clients involved in federal investigations in the United States. As one of the top FCA law firms that handle federal contracting matters, we understand the procurement regulations and are in a better position to represent defendants involved in FCA criminal cases and facing jail time. Because of geographic locations, our law firm also partners with local counsel to fight back and defend False Claims cases.
Not all government contractor criminal defense attorneys understand the complex federal procurement rules or government contracting programs that prosecutors are coming after you for.

Watson & Associates' False Claims lawyers frequently help government contractors to defend against false claims allegations and respond to FCA claims investigations.

We understand that not all allegations of fraud by government law enforcement are valid FCA claims. We help clients to avoid costly legal mistakes when it comes to government contracting.  
Federal Whistleblower Defense Attorneys & False Claims Act
Defense Lawyers – Legal
Services 
Watson's False Claims Act lawyers and government contractor whistleblower defense attorneys represent clients nationwide and overseas in a variety of situations that can lead to penalties under the FCA. They include:
Buy American Act violations

Bid rigging

Procurement Integrity Act (PIA)

Small business fraud allegations

SBA 8(a) and HUBZone Fraud

Substandard parts 

False invoices

Criminal Defense

Qui Tam litigation

Civil investigative demand responses

Major fraud against the government

Conspiracy to defraud the federal government

Pass-through contracting violations

Improper joint venture and teaming arrangements
Qui Tam Defense and Federal False Claims Investigation Lawyers
Federal procurement fraud and False Claims Act lawyers increasingly conduct investigations and ultimately seek to bring either civil or criminal charges against you or your company. Whistleblowers (Relators) and their government contract whistleblower attorneys also use Qui Tam litigation options that can result in millions of dollars in damages. In Federal "FCA" cases, a qui tam relator is a person who brings a claim against the company or individual. Oftentimes the whistleblower is an insider, such as an employee of the company, a contractor, or someone with intimate knowledge of the fraud, and can produce substantial direct evidence. At Watson, our false claims investigation lawyers provide aggressive legal support and defense when the government is investigating your company. See What Happens After Government Contractors Receive a Grand Jury Indictment.
FCA Criminal Defense For Government Contractors
At the end of its FCA investigation, the government can choose to indict you for either civil or criminal liabilities, or both. If charged with the criminal FCA aspect, then finding the right false claims attorney can help the situation immensely. As government contract fraud attorneys, we have found that many local criminal defense lawyers may understand the FCA statute but seriously fall short of understanding the underlying alleged procurement violations that ultimately lead to charges under the criminal False Claims Statute. This is where our False Claims Act investigation attorneys make a difference. The federal False Claims Act applies to a person or contractors that do business with the government. See 18 USC 287. This statute establishes a criminal liability against any person, organization, or contractor when they knowingly submit, or cause, a false or fraudulent claim when the intent is to receive payment or approval. See information about proffer agreements.
Federal prosecutors know that they have a substantial advantage when the defense attorneys do not have experience with the underlying government contracting laws and procurement regulations that ultimately lead to the false claims part of the case. We can shift the advantage back to you the contractor.
Government Fraud Attorneys and False Claims Act Defense Lawyers with Tools to Defend Against False Claims Violations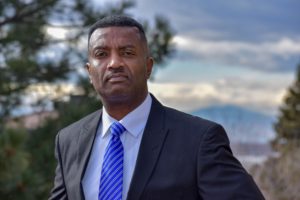 Practice Area Lead False Claims Defense Lawyer Theodore P Watson. When companies are charged or investigated for US False Claims Act violations, that charge stems from an underlying action or inaction by the individual or contractor. For example, there could be an underlying Buy American Act noncompliance issue. This can then lead to the ultimate false claim sought after by the government's attorney or kickback whistleblower lawyer. In order to defend a false claims case, it would require knowledge and experience in a variety of situations. This is especially true in government procurement fraud involving small business regulatory violations.  The key to defending an FCA case includes:
Get to the underlying issue and assess the facts under current procurement law: This is especially true for Buy American Act defense and small business program disputes. For example, small businesses are charged with pass-through contracts and defrauding the government due to illegal size, FAR limitations on subcontracting requirements and small business control activity. If a contractor can show that it is in fact in compliance with SBA regulations, then it would be more difficult for the government to bring a false claims civil or criminal case. This is where our fraud attorneys' experience has proven valuable to our clients.
Sift through all facts before developing a legal defense: Many companies make the mistake of asserting a legal defense but not knowing all the facts. Federal prosecutors spend a long time investigating procurement fraud cases. Sometimes, they have internal witnesses who are employees. When companies become aware of being targeted by the government, the case oftentimes has been under investigation for months or even years. Having facts against you can create a difficult situation. Knowing the underlying procurement laws and being able to attack the government's allegations can make a big difference when defending False Claims Act cases.
Ability to assess potential liability:  The FCA imposes liability on any person who submits a claim to the federal government that he or she knows (or should know) is false. The ability to assess potential liability in an FCA case is essential. The requisite level of intent is important; understanding the application of SBA regulations is also critical. These are areas where federal prosecutors gain an advantage ( when defense attorneys are not familiar with procurement regulations.)Watson & Associates False Claims Act lawyers and whistleblower defense lawyers look at the details and develop the strongest legal defense early in the case.
Be able to develop a strategic approach to defending cases from investigation through a jury trial and through appeal in necessary. Our government fraud attorneys form a team of FCA defense lawyers and legal professionals that aggressively develop a planned legal defense to initially get the case thrown out but also to rigorously litigate in necessary. 
False Claims Act Relators Help the Government to Investigate Allegations of Fraud
If you are defending a False Claims Act case, understand that the Relator (whistleblower and his attorney) are currently investigating the case to see if it is time to turn the case over to the government. In each FCA whistleblower case, the Qui Tam Relator has to provide the government with sufficient evidence and data to move forward. When the time is appropriate, the Whistleblower will inform the government attorneys that they will be filing a qui tam lawsuit.  Note, the Whistleblower files the False Claims Act lawsuit on behalf of the government, in hopes that the government accepts the case once filed.
The relator is required to have a False Claims Act attorney. This makes the government lawyers somewhat comfortable when assessing the risks and merits of the case. Since False Claims Act lawsuits are filed under seal, only the Court and government lawyers know about the filing of the lawsuit. This gives the government an advantage to investigate the case, posture its strategy, and then bring charges against the contract for False Claims Act violations and government contract fraud.
As False Claims Act defense lawyers, we urge our clients to contact the law firm the minute that they have the hunch of being subject to a qui tam lawsuit.  We want to make sure that our clients are not exposed to FCA retaliation claims.
Liability and Penalty for False Claims Act Violations
The penalty for False Claims Act violations can be either civil or criminal possible liability to the federal government for a civil penalty of no less than $5,500 and no more than $11,000 per occurrence. In addition, contractors or individuals can be exposed to criminal penalties of three times the amount of damages that the government has sustained resulting from fraud. This is commonly called  "treble damages." If the defendant who commits the fraud reports it to the government themselves or cooperates substantively in the investigation, the amount could be reduced to double instead of treble damages.
Overseas and Nationwide Federal False Claims Act Lawyers 
We Form a National Defense Team for Clients in All States; Whether your case arose from the Whistleblower or Qui Tam regulations, or through the DOJ/ OIG channels our federal False Claims Act defense lawyers and government contract fraud attorneys defend clients in all states including Alaska, Arizona, Arkansas, California, Colorado, Connecticut, Delaware, Florida, Georgia, Hawaii, Illinois, Indiana, Kansas, Louisiana, Maine, Maryland, Massachusetts, Michigan, Minnesota, Mississippi, Missouri, Montana, Nebraska, Nevada, New Hampshire, New Mexico, New York, North Carolina, Ohio, Oklahoma, Pennsylvania, Rhode Island, South Carolina, Tennessee, Texas, U.S. Virgin Islands, Utah, Vermont, Virginia, Washington, Washington, DC, West Virginia, Wisconsin, and Wyoming.
Cities in which our whistleblower defense attorneys, False Claims Act lawyers and procurement fraud attorneys assist contractors and individuals include Anchorage, AK; Atlanta, GA; Austin, TX; Chicago, IL; Colorado Springs, CO; Dallas, TX; Denver, Colorado; Indianapolis, IN; Las Vegas, NV; Los Angeles, CA; Miami, FL; Philadelphia, PA; San Antonio, TX; San Diego, CA; San Francisco, CA; San Jose, CA; Santa Clara, CA; and Tampa, FL.
Call Watson's Federal Whistleblower Defense Attorneys and False Claims Act Defense Lawyers
Get a Free Initial Consultation:  If you are a federal contractor or individual accused of a false or fraudulent claim in qui tam actions need help with False Claims Act civil investigative demand responses, or are involved in a government investigation or False Claims Act litigation matter, call Watson &. Associates' Whistleblower defense lawyers and top. False Claims Act defense lawyers for legal advice.  Call Toll-Free 1.866.601.5518.