Federal Court Attorneys / US Federal Circuit Court of Appeals Lawyers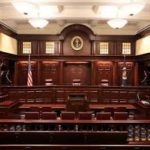 Federal Circuit Court of Appeals Attorneys Making Sure That Legal Merits of Your Case are Ripe for Appeal. Get Help Addressing the Errors Committed by the Lower Court in a Federal Government Procurement Case.
Our Federal Court Attorneys Help Focus on the Real Legal Issues that the US Court of Appeals for the Federal Circuit Looks at.
THE POWER OF CONTESTING A LOWER COURT'S DECISION 
Judges at the trial court level can make mistakes. Government contractors defending against the agency's wrath and unlimited resources can receive unfair decisions. These wrongful court decisions are the result of common mistakes made during your defense litigation process.
In many cases, courts such as the US Court of Federal Claims decision can be reversed with a federal appeal assisted by an experienced government contractor procurement appeal attorney.
Bid Protest Appeals
THERE ARE SHORT DEADLINES – DON'T WAIT UNTIL IT'S TOO LATE
The legal system at the Federal Circuit Court of Appeals can be intimidating. Many government contractors or individuals may accept the lowers court's decision as is without considering whether the judge may have committed reversible error. Oftentimes, a federal bid protest appeals case from the Federal Circuit Court can be examined by experienced federal circuit court lawyers. Here, potential causes for an inappropriate decision can be uncovered.
The procurement and bid appeal process is designed to give federal contractors and interested parties another chance to present their cases in front of a higher court, and show why the court's decision was flawed. When appealing a bid protest decisions from the US Court of Federal Claims, the US Court of Appeals for the Federal Circuit would be the correct forum to litigate such an appeal.  
By having former government procurement lawyers and contracting experts on your side, we know both sides of the argument. Your appellate case now has a competitive edge.
US Federal Circuit Court of Appeals Attorney Legal Services
Court of Federal Claims (COFC) Bid Protest Appeals

Circuit Court Jurisdiction Disputes

Competition in Contracting Act

Termination for Default & Convenience Appeals

Appeal Summary Judgement Decisions

Suspension and Debarment issues

Government Contract Claims & Contract Disputes Act Appellate cases

ASBCA Appeals

CBCA Appeal Decisions

SBA OHA small business decisions to CAFC
Call our federal court lawyers today for a Free Initial Consultation.  Call 1-866-601-5518.
Many cases before this circuit court involve other substantive areas such as patents and constitutional issues. When a contractor appeals to the court, it can be beneficial to have a US Court of Appeals for the Federal Circuit attorney that understands federal government procurement law and the contested issues that arise at the appellate level. Not all Federal Court lawyers understand federal government contracting laws.
Small business appellate disputes can consume appellate lawyers with the various nuances of SBA regulations such as affiliation and violations of size standard regulations

When bid protest decisions are involved, our federal court lawyers understand the various issues that can arise. Therefore, a more concise assessment of the lower court's decision proves advantageous to the contractor appealing the case.
Your Right to Appeal
THE DECISION TO APPEAL YOUR CASE TO THE US COURT OF APPEALS FOR THE FEDERAL CIRCUIT  
There are several reasons to seek a federal appeal. The winning cases involve a showing that the court's decision was based on improper evidence, government attorney errors, and more. If you are a government contractor, interested party, or individual that has experienced what appears to be a terrible decision, proving that the lower court was wrong can be a difficult and expensive process.  As such, contacting a federal appeals law firm that understands both sides of the argument, plus the substantive issues presented on appeal, is a viable reason to contact Watson & Associates, LLC for immediate help. 
OUR APPROACH
Given the short time to properly prepare for appeal to federal court,  our federal circuit court of appeals lawyers , will review the entire lower court's record for evidence of clear and reversible error, find legal authority to support your position and then report back to the client on whether there is some level of legal merit to appeal the case to federal court. If there is none, we will explain our reasoning.
Clients benefit from the initial investment to assess their case versus charging to appeal and spending hundreds of thousands in appeal and litigation costs.

When we take on a procurement appeals case to the US Court of Appeals for the Federal Circuit, we dedicate a team of professionals to move the case from the initial phase all the way through briefs and oral argument.

Hiring an appellate lawyer promptly after the trial court rules is advisable. The appeal lawyer would have more time to properly assess the lower courts' record. 
With law offices in Washington DC and Colorado, the federal court lawyers at Watson & Associates, LLC  help government contractors across the United States and overseas to assess the merits of filing an appeal to the US Court of Appeals for the Federal Circuit and to aggressively advocate on their behalf.
US COURT OF APPEALS FOR THE FEDERAL CIRCUIT  PROCESS
When a case at the US Court of Appeals for the Federal Circuit is docketed with the Clerk of the Court, and assigned a docket number, each party must then prepare and file appellate briefs that address the material arguments. The appellate attorneys will also submit materials (relevant documents in the record, transcripts of testimony derived from the lower court.
When appellate briefs are filed, the court schedules the case for oral arguments before the judges. Each side gets between 15 and 30 minutes to present oral arguments.
Federal Circuit Court of Appeals Jurisdiction
Avoid Sending Tens of Thousands Fighting Court Jurisdiction Problems 
This federal circuit court jurisdiction to hear stems from Article III of the United States Constitution. As federal appeal lawyers, Watson & Associates' provide legal advice and high-level representation to small businesses and large firms seeking appellate review of lower court decisions.
 Litigating at the Federal Circuit Court of Appeals attorney can be very time intensive and need focused and dedicated attention by appellate attorneys.  The Court hears a variety of government contracting cases including Contract Disputes Act Claims against the government, COFC bid protest appeals, SBA OHA small business appeals, appeals from the United States Court of Federal Claims, appeal from the Boards of Contract Appeals.