US Court of Appeals for the Federal Circuit Appellate Lawyers & Federal Court Attorneys
Government Contracts Appeals, Small Business Appellate Cases, Contract Bid Protests, Contract Disputes Act Circuit Court Appeal Lawyers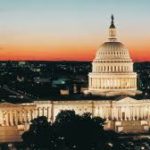 At Watson & Associates, LLC, with law offices in Washington DC and Colorado,  we offer appellate legal services to government contractors and small businesses who are doing business with the federal government. As federal contractors, you may often find that you received an unfavorable ruling from either the U.S. Court of Federal Claims or some other lower court. Unfortunately, lower courts do commit a legal error that sometimes can be reversible.
By bringing your case to the United States Court of Appeals for the Federal Circuit, you can show why your case was wrongly decided. Whether you are appealing a bid protest decision from the U.S. Court of Federal Claims, a Contract Disputes Act case or a small business adverse decision, our federal court attorneys can help.
Our law firm has extensive experience counseling government contractors and small business on how to address appeal cases at the Federal Circuit Court. As Federal Court attorneys, we frequently practice at the various courts that hear issue pertaining to federal government contracting and SBA small business issues as well as bid protest appeal cases to the  United States Court of Appeals for the Federal Circuit.
When the stakes are high, we put together a team of professionals and litigators that can take the government on head-on.
Our experienced trial attorneys and Circuit Court appeal lawyers represent our procurement and government contract clients in complex litigation matters including:
We also represent companies by carefully assessing the risk of appealing their cases to the Federal Circuit Court or helping them to preserve their rights to appeal at the lower court level.
Federal Circuit Court Lawyers Serving Washington DC and Nationwide
We understand the substantive areas and Court of Appeals for the Federal Circuit rules involved in federal procurement including bid protests and disputes regarding claims and small business matters.
Our goal is to keep cost down while developing a strategic plan of action that can convince the federal circuit court judges to rule in your favor. Contact one of our lawyers today.