SBA HUBZone Certification Lawyers and Consultants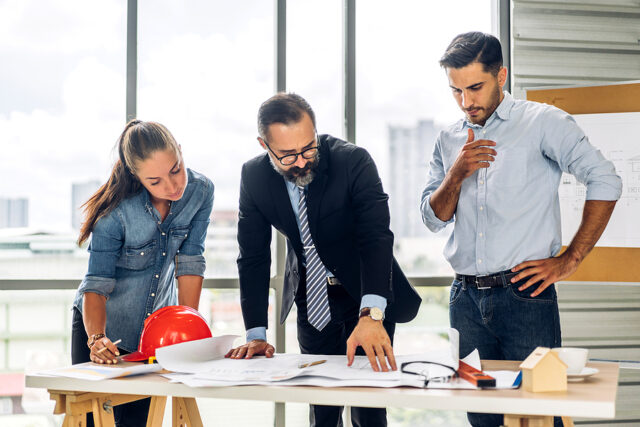 Is your small business facing federal investigations for Historically Underutilized Business Zone – HUBZone fraud or struggling to comply with SBA regulations?
 Our team of experienced lawyers and Hubzone certification consultants specialize in helping small businesses in the program navigate government contract disputes involving HUBZone fraud, employee qualifications, and overall requirements. We understand the complexities of these issues and are here to assist you.
 By working with our team of SBA HUBZone lawyers, you can have peace of mind knowing that your business is in compliance with all regulations and that any disputes will be handled professionally and efficiently. We are dedicated to protecting your business and ensuring its success.
Don't wait until it's too late. Contact us today to schedule a consultation and get the legal support your small business needs to thrive in the HUBZone program.
Watson & Associates, LLC SBA Historically Underutilized Business Zone (HUBZone certification) lawyers serve as SBA attorney advisors to small businesses across the United States that are certified but are facing potential or actual adverse action from the federal government. With over 30 years in the federal space, our professionals frequently handle a variety of legal concerns including civil and criminal investigations, status bid protests, SBA size protests and more. Our goal is to help our clients stay compliant and to avoid some of the most costly legal mistakes seen while  bidding on and performing federal government contracts. 
What is the SBA HUBZone Program?
The SBA HUBZone Program is a federal government initiative designed to promote economic growth in historically underutilized business zones by encouraging small businesses to locate and hire in these areas. The program offers preferential treatment to SBA certified businesses in government contracting, giving them an edge over competitors.
What is a HUBZone?
A HUBZone is a geographic area that the federal government designates as economically distressed and underutilized. HUBZones are typically characterized by high unemployment rates or low median incomes. Businesses located in designated areas can apply for SBA certification to access federal contracting opportunities and contribute to the economic development of these areas.
HUBZone Benefits 
The HUBZone program offers several benefits to its participants who are location in historically underutilized business zones. The procurement process gives preferential consideration to those businesses when procurement if advertised under full and open competition. You can also participate in limited procurements that are set aside for just HUBZone-certified companies. These are all benefits that other businesses may not enjoy.
HUBZone Map
To find out if your business is in a qualified location, click on the HUBZone Map Here
What Geographic Areas Are in A HUBZone?
HUBZones can be found in all 50 states, the District of Columbia, and U.S. territories, including Puerto Rico, Guam, and the Virgin Islands. The SBA's map is updated regularly to reflect changes in economic and demographic trends. See HUBZONE MAP Here.
Who Can Apply for HUBZone Certification?
To qualify for HUBZone certification, a small business must meet several requirements, including having its principal HUBZone office space is located in a HUBZone, at least 35% of its employees residing in a Zone, and being owned and controlled by one or more U.S. citizens who are also economically disadvantaged. The SBA provides a detailed checklist of eligibility requirements on its website, along with instructions on how to apply for certification.
What are HUBZone Employee Requirements?
Small businesses must ensure that at least 35% of their employees reside in a HUBZone. This requirement is intended to promote economic development in HUBZones by encouraging businesses to hire individuals who live in the same communities where they are located. Employees must also work at the HUBZone location for at least 180 days per year. The definition of employee under SBA rules includes full-time and part-time workers, plus independent contractors (1099s) and partners in a partnership. In addition, certified businesses must ensure that their employees are paid the prevailing wage for the area where they live. 
Does the Program have an exception to the 35% employee rule?
The HUBZone Program does have some limited exceptions to the 35% employee residency rule. These exceptions allow businesses to maintain their HUBZone certification even if their percentage of employees falls below the 35% threshold due to certain circumstances. For example, if a business is located in a HUBZone that experiences a natural disaster or another significant event that results in a temporary decrease in the number of residents available for employment, the business may be eligible for an exception.
Additionally, if a business experiences a decrease in the number of residents available for employment due to circumstances beyond its control, such as a change in the HUBZone boundary, the business may also be eligible for an exception. However, these exceptions are granted on a case-by-case basis, and businesses must apply to the SBA for a waiver. These are all areas that our HUBZome small business lawyers can help you with.
What are HUBZone Requirements for a Principle Place of Business?
A principal place of business is the location where a business performs its most important functions, such as management, decision-making, and administrative tasks. To qualify as a principal place of business under the HUBZone program, a location must meet specific criteria, including being the location where the greatest number of employees perform their work, being the location where the business's management team is located, and being the location where the most important business decisions are made. 
13 CFR 126.805 – What is the HUBZone Status Protest Appeal Process?
13 CFR 126.805 What is the legal process for appealing HUBZone status protest determinations? If you are planning to file an appeal to the SBA's HUBZone determination, you -the protested concern, the protester, or the contracting officer may file an appeal of a HUBZone status protest determination with SBA's Office of Hearings and Appeals (OHA) in accordance with 13 CFR part 134. Our HUBZOne protest appeal lawyers can help.
What are Common Issues that Companies are Investigated For?
HUBZone companies are subject to investigation by the SBA's Office of Inspector General (OIG) or DOJ to ensure compliance with program requirements. Common issues that companies are investigated for include misrepresenting their HUBZone status, failing to maintain the required percentage of  employees, and engaging in fraudulent activities to obtain government contracts. Companies found to be in violation of program requirements can face significant penalties, including fines, debarment from government contracting, and even criminal prosecution. Watson & Associates, LLC  offers top criminal defense lawyers that can help CEOs and firms to fight back against allegations of government contract fraud and false claims. 
Our HUBZone Lawyers Represent CEOs and Government Contracts Charged With Fraud
If your business is facing allegations of HUBZone fraud, it is essential to seek the advice of experienced legal counsel. Our team of HUBZone lawyers has a deep understanding of the program's requirements and can help you navigate the complex legal and regulatory landscape. We provide comprehensive legal services to help defend businesses and individuals against allegations of fraud and false claims. From representing clients in dispute resolution proceedings and administrative hearings, to negotiating favorable settlements with government agencies, our HUBZone attorneys can help you protect your rights. 
 SBA HUBZone Consultants and Attorney Services
 Watson & Associates' government contract lawyers and SBA HUBZone consultants help small businesses nationwide to become certified and provide post-certification consulting and legal support that includes sole source matters, teaming agreements and subcontracting matters, and litigation help.  As SBA attorney advisors, the law firm also provides legal advice and guidance regarding small business contract novations,  litigation and appeals to (ASBCA and CBCA)(COFC and Federal Circuit), Certificate of Competency and contractor responsibility matters.
Help with control issues that impact SBA requirements for ownership

Help with litigation about your small business status

Subcontracting, joint ventures and teaming arrangements

HUBZone fraud investigations (civil and criminal)

Litigation and appeals
HUBZone Status Bid Protests
Although chances are that you are compliance with HUBZone regulations, your competition, or a government official, may still choose to challenge your status and the ultimate contract award.  Filing or defending a bid protest can be frustrating and complex, depending on the facts. Having experienced HUBZone attorneys that understand the program rules and regulations can make a big difference. This is especially true, when intervenors face both a size protest and HUBZone status protests at the same time. If you are filing a HUBZone status protest, then having SBA lawyers that understand the rules and make the right arguments are essential to prevailing in litigation. 
Government Investigations
At some point while being HUBZone certified, you may find yourself being investigated by the SBA OIG or even the DOJ. Neither situation is pleasant. HUBZone fraud investigations can be very intense and long. Not only are they time-consuming, but the firm itself may be facing a Whistleblower Qui Tam case and not be aware because the case is filed under seal. Our small business legal advisors handle these situations and serve as investigation defense lawyers and contractor defense counsel. We help respond to government subpoenas and requests for documents. If there is a criminal investigation, we serve as criminal defense counsel by working with local attorneys who are not experienced in federal programs and the requirements.
Government Contract Fraud Defense Lawyers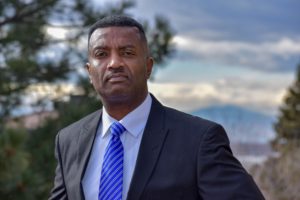 Practice Area Lead Counsel Theodore Watson. Unfortunately, the SBA and other government law enforcement agencies are actively seeking out small businesses that have allegedly committed fraud against the federal government. When individuals and companies are subject to government investigations fraud and false claims violations, our government contract fraud and HUBzone fraud defense lawyers are here to help. We have represented small businesses for alleged violations of SBA small business programs.  We understand the applicable regulations and flaws during federal investigations.
Can You Be Charged Under the False Claims Act for Fraud? Yes. If you are found to have committed civil or criminal HUBZone fraud, each contract or benefit received and trigger charges under the False Claims Act. If government attorneys find that you obtained your HUBZone status or government contract using a fraudulent certification, the result would be a finding that the firm fraudulently induces the government into awarding them the contract. During a criminal case, the prosecution will always try to elicit that the contracting officer would not have awarded the contract if he or she knew about the fraud at the time they awarded the contract.
What Does False Claims Act and Fraud Cases Involve? The program clearly provides preferential access to federal contracts. Therefore, federal attorneys from the DOJ and or SBA OIG typically investigate cases where owners of the HUBZone firm allegedly misrepresent the percentage of employees living in a HUBZone; the owner does not control the business; where the prime contractor fails to comply with the limitations on subcontracting rule; or falsely certify to be a small business. Having side agreements with other companies can also lead to False Claims Act criminal or civil liability and ultimately jail time for government contract fraud. These are areas where Watson's government contract fraud defense attorneys can help.
Contact Our SBA HUBZone Certification Consultants
If you are a HUBZone certified small business and have been accused of government procurement fraud under a specific set aside contract, need help learning how to become certified, or need help meeting employee requirements, or need help getting more access to federal procurement opportunities, call Watson & Associates, LLC SBA HUBZone certification lawyers to schedule a free consultation. Call our SBA compliance lawyers toll-free at 1-866-601-5518.