Government Contract SBA OHA Size Appeal Attorneys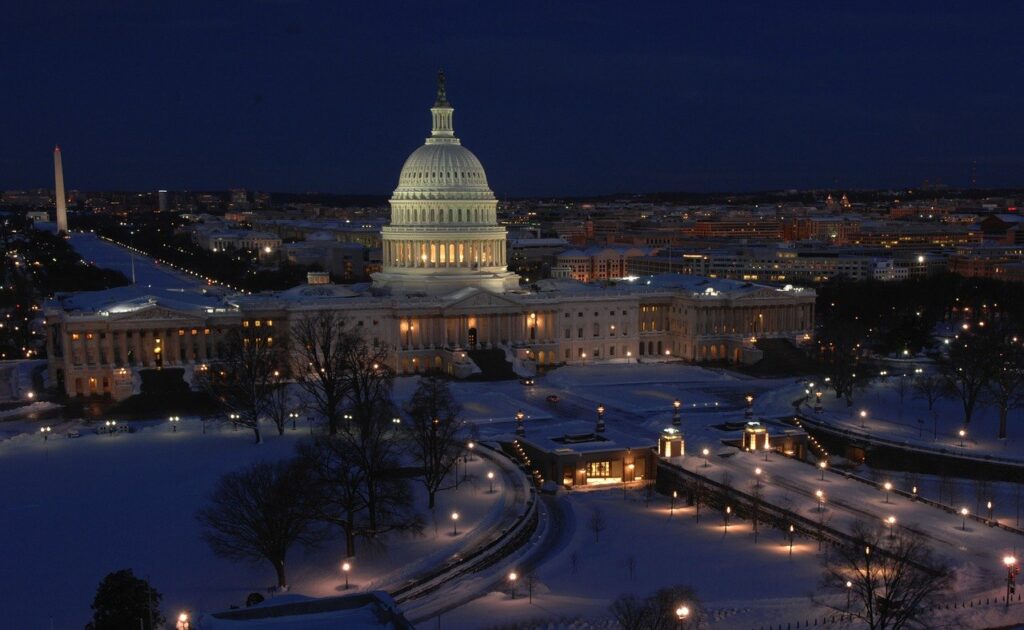 Are you a small business owner who has received an adverse small business size determination from the SBA?  If so, you are under a deadline to appeal to SBA OHA
Our team of government contractor lawyers specializes in helping small businesses like yours appeal these determinations. We have extensive experience in filing Size appeals to the SBA Office of Hearings and Appeals (SBA OHA).
With our help, you can increase your chances of a successful appeal and potentially secure the government contracts that you deserve. Don't let an adverse determination hold you back from reaching your business goals.
Contact us today to schedule a consultation and let us help you navigate the appeals process. With our expertise and support, you can fight back against unfair size determinations and protect the future of your business.
Overview of SBA OHA Size Appeals
The Small Business Administration (SBA) Office of Hearings and Appeals (OHA) provides a formal appeals process for businesses challenging the SBA's size determination. The appeal process allows businesses to challenge their size designation when they feel the SBA has incorrectly determined their status as either small or other than small.
Experienced Government Contract Small Business Lawyers
Understanding the federal marketplace and the complex regulations that government small businesses, subcontractor relationships, teaming agreements and so on are all important when representing small businesses. Our SBA OHA size appeal attorneys  have spent decades working in the procurement marketplace. We understand the issues presented in SBA affiliation rules under 13 CFR 121.103.
Your Right to Appeal an SBA Size Determinations
If the SBA issues a small business size determination finding your company "other than small," it can spell big trouble for your small business. Unless you take action, an adverse SBA size determination will cost you the contract you just won and could prevent you from self-certifying as a small business for future set-aside procurements carrying the same (or lower) size standard.
If you are on the receiving end of an adverse size determination, you have the right to appeal to the SBA's Office of Hearings and Appeals (better known as OHA). If you need to file a size appeal with SBA OHA, Watson & Associates, LLC government contract appellate lawyers can help.
Filing an SBA OHA Size Appeal
Our attorneys have decades of experience handling size appeal cases. We understand the nuances of SBA size determination and how to make a persuasive argument on your behalf.
Before filing a size appeal with OHA, our experienced team will review the evidence, assess the issues and advise you as to whether an appeal is warranted. If we determine that the SBA has erred in its determination, we will help you build a convincing case for why your company should be considered "small" and challenge that determination.
We work with clients to assemble all relevant information required to submit an OHA small business size appeal, including financial statements, evidence of employee numbers, payrolls and vendor agreements. We also prepare persuasive legal briefs that explain why the SBA erred in its determination and make a compelling argument for why you should be considered small.
As SBA OHA size appeal lawyers, we also represent your company at oral hearings, if necessary, to present your case before an Administrative Law Judge (ALJ). Our attorneys have extensive experience presenting cases before SBA OHA and are well versed.
PPP Appeal Attorneys for Improper SBA Size Determinations Under 13 CFR 121.301
When the SBA determines that a business is not small under 13 CFR 121.301, entrepreneurs can turn to experienced PPP appeal lawyers like those at Theodor Watson. Our PPP appeal attorneys are committed to helping our clients protect their access to government set-aside and preference programs by achieving successful OHA size appeals or other legal remedies that restore their eligibility for federal contracts. We also  provide guidance and support throughout the appeal process, from initial filing to any necessary administrative hearings. Additionally, our attorneys can represent your company at oral hearings, if necessary, to present your case before an Administrative Law Judge (ALJ).
Intervenor Lawyers in SBA OHA Size Appeal
SBA OHA size appeal cases often involve other parties, such as the procuring agency or the competing firm. Watson & Associates attorneys are experienced in representing our clients in proceedings related to intervenors and procurement issues that may arise during an OHA hearing. Our attorneys have successfully represented contractors when small businesses challenge SBA size determinations and when other parties intervene in the case.
Whether you are intervening on the appeal, or appealing the SBA's decision, our law office can help.

We will work diligently to protect your interests in an SBA OHA size appeal case, provide knowledgeable advice and help you develop a comprehensive strategy for winning your case.

Our experienced attorneys will be with you every step of the way to ensure that your rights are protected.
Mistakes that Other Counsels Make When Presenting the Case to OHA
When challenging an SBA size determination, many businesses make the mistake of presenting their case without experienced legal counsel. The appeals process is complex and requires an in-depth understanding of the regulations. Our attorneys are highly trained to understand all aspects of the appeals process and know exactly how to present a persuasive case to OHA. Here are a few things that you must do when litigation a size appeal case before SBA OHA.
Do not introduce new evidence on appeal unless you have a valid legal reason.

Do not assume that a request for reconsideration at the Area Office level automatically tolls the OHA appeals deadline.

When appealing the SBA's size determinations to SBA Office of Hearings and Appeals, you must preserve any rights in the event the case goes beyond OHA.
GET IMMEDIATE HELP
As SBA attorneys, we represent government contract small businesses in all states. For immediate help litigating size protests call our SBA OHA appeals lawyers at 1-866-601-5518. FREE INITIAL CONSULTATION.