Government Contract SBA Size Appeal Attorneys
Meet Short SBA OHA Size Appeal Protest Deadlines & Work Closely With Aggressive SBA Government Contract Lawyers. Help in ALL States. Free Initial Consultation 1-866-601-5518.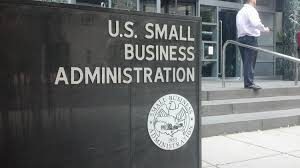 Filing an SBA small business size appeal to the Office of Hearings and Appeals require companies to comply with very strict procedural rules and legal requirements. Failure to meet these legal requirements may cause the SBA to ask OHA to dismiss the size appeal case.
With law offices in Washington DC and Colorado, the SBA bid protest lawyers at Watson's & Associates, LLC  are positioned to provide legal help to government contractors filing a bid protest or small businesses seeking to intervene in the case. 
As federal appeal lawyers, we provide deep experience with the various SBA legal theories involved with assessing the legal and factual basis for the lawsuit – a requirement to file or litigate the decision.
When the SBA makes an adverse decision, whether it be a size determination in an 8a application or a competitor files a small business size bid protest, knowing how to navigate through legal nuances of an SBA OHA size appeal can be confusing and stressful.
Prepare your case to meet the confusing affiliation rules
Get the legal help that can articulate how the SBA committed an error in its size determination.
Prepare legal briefs that can convince judges that you have a strong argument.
Get legal representation at competitive rates.
Nationwide help for small business government contractors
There are various landmines in SBA size appeal regulations that can be confusing and misleading. If there is an adverse decision against your company, having the right legal advice is essential. 
Acting quickly is important given the short SBA deadlines.  Not meeting the filing requirements can cost you the contract or the ability to gain a second chance of getting an award.
Meeting the legal standard of review is equally important. Many companies filing an SBA OHA size appeal can face serious consequences including dismissal of the appeal is not structured correctly. SBA OHA

 will only disturb the small business size determination only if, after reviewing the record, the administrative judge has a definite and firm conviction that the area office erred in making its key findings of fact or law. Size Appeal of Taylor Consultants, Inc., SBA No. SIZ-4775, at 11 (2006).
SBA OHA Size Appeal Attorney Services
We help federal government contractors in all states with:
Nationwide Help. Free Initial Consultation – Call 1-866-601-5518.
Avoid Costly Legal Mistakes. Register for Joint Venture & Teaming Agreement Training
Help with Government Contract Teaming Agreements
One of the most litigated issues in small business size protest lawsuits is the improper use of government contractor teaming agreements.  If you are the prime contractor bidding on a government contract, you must be aware of the complex procurement regulations that apply to your particular situation. Our SBA size appeal attorneys can assess the relationships and also provide guidance that can minimize the impact of a bid protest.
What is SBA Affiliation under 13 CFR 121.103? Get Help With SBA OHA SizeAppeal and Affiliation Rules
SBA small business bid protest cases often involve a wide array of affiliation rules under 13 CFR 121.103. Each case is fact-specific. This is where a small business definition and Size appeal lawyer can help. We understand that the SBA often misevaluates the small business concerns and SBA NAICS Code size standards. At Watson & Associates, our small business and SBA size appeal attorneys will:
Examine the procurement and solicitation requirements;

See whether the SBA has committed clear error;

File the appropriate documents on your behalf.
Speak to an Attorney & Get a Free Initial Consultation
We represent government contract small businesses in all states. For immediate help litigating SBA small business size standards and small business definition violations, call an SBA OHA size appeal lawyer at 1-866-601-5518. FREE INITIAL CONSULTATION.