SBA OHA Appeal Attorneys & Government Contract SBA Size Appeal Attorneys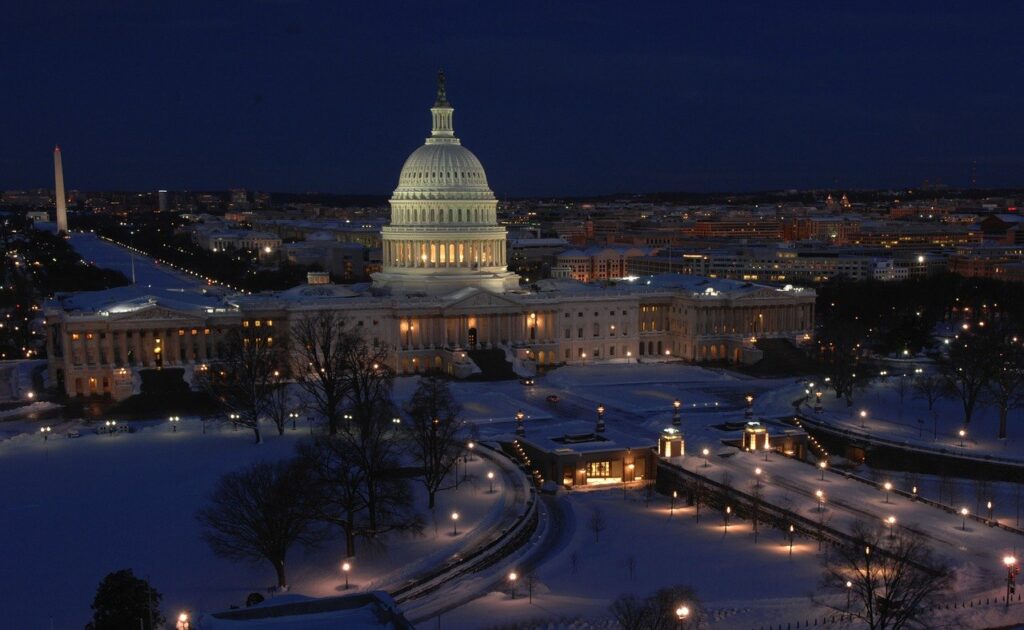 When the SBA issues an adverse size determination decision that finds your company other than small, develop a legal strategy that meets the SBA Office of Hearings and Appeals (OHA's) size appeal guidelines and that convince a judge that the Area Office's decision was in error can be very difficult. This is so because Congress has given the SBA great discretion when overseeing its own small business regulations.  At Watson & Associates, LLC our SBA size protest lawyers aggressively represent clients throughout the United States to litigate and defend disputes concerning SBA size standards and affiliation.
The SBA does make mistakes when applying size standards regulations. Sometimes the facts in the protest can cause the decision to lean in your favor. Yet, to your surprise, the decision about the NAICS code size standards appears to be in completer error.
When the SBA issues an adverse size determination regarding SBA Size standards, you must act within the required deadlines or the SBA's adverse ruling will cost you the contract.  If you need help filing a small business size appeal to SBA OHA, our SBA lawyers can help.
With law offices located in Washington, DC and in Denver, Colorado, the small business size appeal attorneys at Watson & Associates understand the complex issues that can arise in SBA appeal litigation. We have global reach and frequently represent small businesses in any state. Many of our SBA attorneys have spent years working for government contracting agencies and litigating the complex issues that can arise during SBA litigation.  Our goal is to dissect the SBA's decision and show OHA judges why the SBA's size determination should be reversed
Unfortunately, the SBA does make mistakes in its formal small business size determination. The challenge is for you to uncover the legal mistakes or factual errors in the actual decision. This task is not always readily apparent. Most small businesses, nevertheless, attempt to appeal the case to SBA OHA via a small business size appeal. When the SBA makes an adverse decision, whether it be an SBA size determination in an 8a application or a competitor files a small business size bid protest, knowing how to navigate through the legal nuances of SBA OHA appeals can be confusing and stressful.
Prepare your case to meet the confusing affiliation rules

Get the legal help that can articulate how the SBA committed legal or factual errors in its size determination.

Prepare legal briefs that can convince judges that you have a strong argument.

Get legal representation at competitive rates.

Nationwide help for small business government contractors
 Government Contracts SBA OHA Size Appeal Services
As SBA appeal lawyers, we help federal government contractors in all states with:
Nationwide Help with SBA Appeals for Small Businesses Cases 
Filing SBA appeals to the OHA requires companies to comply with very strict procedural rules and legal requirements when filing SBA size standard protest cases. Failure to meet these legal requirements may cause the SBA to ask OHA to dismiss the size appeal case. The key to winning an SBA OHA size appeal is to provide all relevant documents at the SBA investigation level and to raise what legal arguments you have at that level. Raising new issues on appeal will be problematic. SBA OHA rarely allows new evidence or arguments for the first time on appeal. At the end of the day, you are fighting to save your chance to secure revenues for your company. Therefore, it is important to not make costly mistakes either at the SBA or during the size appeal litigation. This is where our SBA appeal lawyers can help.
Experience
At Watson & Associates, we have received favorable results for our clients involved in SBA OHA appeals- serving both intervenor and protestor attorneys. Examples of our recent success and OHA size decisions include:
Size Appeal of High Desert Aviation, LLC, SBA No. SIZ-6179 (2022) ( Intervenor Appellate Attorneys – Area Office correctly identified the primary and vital contract requirements and correctly concluded the subcontractor would provide most of those requirements such that the appellant and sub were affiliated through ostensible subcontractor rule).
Contego Environmental, LLC SBA No. SIZ-6054. (2020) – Served as appellate counsel alleging that SBA size determination is clearly erroneous and requested that SBA's Office of Hearings and Appeals (OHA) to reverse or remand. OHA granted the appeal in part and the matter was remanded to the Area Office for further review in accordance with the decision.
HWI Gear, Inc. SBA No. SIZ-6072 (September 2020) Served as appellate counsel, previously protested Mechanix's size, contending that the SBA  size determination was clearly erroneous and requested that SBA's Office of Hearings and Appeals (OHA) reverse or remand. The appeal was granted in part and the matter ws remanded to the Area Office for further review.
Filing SBA OHA Size Appeals
The Watson & Associates SBA attorneys represent small businesses across the United States when filing SBA OHA size appeals. The law firm understands the various legal issues that arise regarding affiliation, Ostensible Subcontractor Rule and can defend against protester allegations and erroneous SBA rulings. We apply case law and explain legislative intent when the SBA makes unlawful size determinations.  As size protest lawyers, we understand the importance of small business size standards when a government contract is awarded.  We address size appeals related to teaming agreements and contractor teaming arrangements, joint venture relationships and more.
When Must You File Your Appeal?
When the SBA issues a final size determination, you must file an appeal to SBA OHA within 15 days after receiving the size determination from the SBA. Parties filing a size appeal to SBA OHA must also be aware that the calculation of time is dependent upon when OHA receives the pleadings. See 13 C.F.R. 134.204(b).
What Must You Include in Your Size Protest Appeal to OHA?
Avoiding the costly mistake of not meeting the procedural requirements for filing an SBA appeal to OHA is something that many companies struggle with. Pursuant to SBA regulations 13 CFR 134.305(a)(3) an appeal petition must set forth "[a] full and specific statement as to why the size determination . . . is alleged to be in error, together with an argument supporting such allegations."  You or your SBA bid protest lawyer must alleged errors of fact or law in the SBA's size determination. You must dispute any and all findings believed to be in error made by the Area Office.
Tip: If your appeal documents appear to be defective, the agency counsel / intervenor's attorney will file a motion to dismiss by arguing that the appeal is defective as it fails to state a valid claim. See Size Appeal of Allegheny Wood Products, Inc., SBA No. SIZ-5366 (2012); Size Appeal of SB Technologies, LLC, SBA No. SIZ-5298 (2011).
Tip: Under current procurement law any appellate case filed at OHA regarding any SDVOSB status protest arising out of a VA solicitation will be decided by the VA OSDBU. See Matter of Airborne Construction Services, LLC, SBA No. VET-203 (2010); Matter of Reese Goel JV, SBA No. VET-199 (2010).
SBA OHA Appeals Intervention Lawyers
When you are an interested party you can intervene in the appellate size appeal case at OHA. When companies get a favorable size protest decision at the SBA level, the company that is other than small may then file a size appeal to SBA OHA. As the successful protestor, you want to intervene to save the SBA-level decision because it may give you a fair shot at the contract. If you do not intervene in the size appeal, then your competition may very well have direct access to the OHA judge.  This is a common mistake made by small businesses. At Watson & Associates, our SBA appeal law firm can preserve your interests by serving as intervenor legal counsel before OHA.
SBA Attorneys with Nationwide Reach
With law offices in Washington DC and Colorado, the SBA attorneys and OHA size appeal lawyers at Watson's & Associates, LLC  are positioned to provide legal help to government contractors and small businesses filing a bid protest or seeking to intervene (for successful awardees) in the case.  As federal appeal and SBA lawyers, we provide deep experience with the various SBA legal theories involved in assessing the legal and factual basis for the lawsuit – a requirement to file or litigate the decision.
Government Contracts and SBA Bid Protest Lawyers 
We Help with Contractor Teaming Agreements and Joint Venture Arrangements: One of the most litigated issues in OHA small business size protest lawsuits is the improper use of government contractor teaming agreements.  If you are the prime contractor bidding on a government contract, you must be aware of the complex procurement regulations that apply to your particular situation. Our SBA government contracting and SBA OHA size appeal attorneys can assess the relationships and also provide guidance that can minimize the impact of a bid protest.
GET IMMEDIATE HELP
As SBA attorneys, we represent government contract small businesses in all states. For immediate help litigating size protests call our SBA OHA appeals lawyers at 1-866-601-5518. FREE INITIAL CONSULTATION.