Government Contract Small Business Lawyers & SBA Attorneys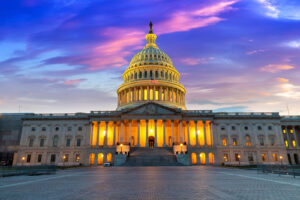 SMALL BUSINESS LAWYERS HELPING GOVERNMENT CONTRACTORS TO STAY OUT OF LEGAL TROUBLE WHILE PERFORMING FEDERAL SMALL BUSINESS CONTRACTS
Nationwide attorneys for small businesses and federal contractors. With billions of dollars to spend every year, the United States government and its federal agencies happen to be the largest buyer of commercial services and products.
With decades of federal procurement experience, the government contract small business attorneys and SBA attorneys at Watson & Associates, LLC frequently represent small firms across the United States by providing aggressive legal support, consulting, and compliance legal services.
Watson & Associates, LLC's government small business contract lawyers have gained the reputation of being a go-to small business law firm and the best SBA lawyers when it comes to federal small business programs and rules.
Contractor SBA Attorney Advisor
As small business attorneys for federal contractors, the law firm represents companies in all states that are involved in the various SBA small business programs. Our goal as contractor SBA attorneys. and advisors is to minimize the impact of adverse agency action while avoiding costly legal mistakes.
Watson & Associates SBA lawyers and government contract small business attorneys help federal contractors to navigate through the complex rules and regulations when doing business with the federal government.
Throughout our years of practice and previous experience working for the federal government contracting agencies, we have developed the legal and consulting tools needed to help small companies to improve their bottom line while staying out of legal trouble.
As new issues arise within the federal procurement marketplace, our government small business attorneys immediately get to the bottom of the issues and guide our clients away from potential suspension and debarment or criminal exposure.
Government Contract Small Business Attorney Services
Attorneys for small businesses and defense contractors, we bring over 30 years of combined experience, government contract small business contract lawyers and SBA attorneys at Watson & Associates, LLC frequently help businesses nationwide with a variety of legal issues.
We help you to navigate through the various legal issues that arise on a daily basis, such as meeting the SBA requirements and compliance under FAR Part 19. The law firm frequently provides government contract legal services with the following:
SBA size standards and disputes

Limitations on subcontracting matters

Pass through FAR clauses

SBA 8(a) Program matters

Litigation and appeals

SBA affiliation and government contract fraud cases

Internal policies and controls

SDVOSB fraud investigations

SBA size standards and size protest litigation
Best Small Business Lawyers for Resolving Teaming Disputes: Many of the government contract small business guidance and regulations come from both the Federal Acquisition Regulations (FAR Part 19) and SBA Regulations (13 CFR).
When issues such as small business size protests, teaming or joint venture, government contract fraud, affiliation or litigation needs arise, our small business contract lawyers and SBA attorneys step up to the plate and aggressively represent our clients who are bidding on or have been awarded a prime contract.
Government Contract Small Business Attorneys For Business Firms Under Investigation – SBA 8(a) Business Development Program Procurement Fraud Help: When the SBA OIG or DOJ targets a company for fraud while performing a federal contract, clients reach out to us to respond to the various allegations of procurement fraud.
Watson & Associates small business fraud attorneys and government contract fraud lawyers represent and aggressively defend contractors involved in a variety of cases where the company and or CEO is exposed to criminal and or civil liability.
Government Contractor Merger and Acquisition Small Business Acquisition Lawyers: When companies are looking to buy or sell small companies that have federal government contracts, an assessment must be done for purposes of contract novation and making sure that the purchase does not impact current procurement contracts or to what level. Our government contract small business acquisition lawyers and procurement attorneys can oversee the entire process. Speak to Theodore Watson.
Legal Services for Service-Disabled Veteran-Owned Small Business Firms and SBA HUBZone Fraud Defense: When federal investigators approach small contractors with allegations of government contract fraud in the. SDVOSB or HUBZone Program, our defense lawyers address the underlying compliance issues to see how strong a case the government may have. We then form a team of federal contracting small business dispute lawyers to aggressively defend against the government's allegations.
In federal small business government contracts fraud cases, we help with government investigations, allegations of False Claims against the government, violations of SBA affiliation regulations, Buy American Act compliance violations, and serve as defense attorneys at civil and criminal trials.
Attorneys for Small Businesses Looking to Team or Joint Venture
Lawyer for Business Mentor Protégé Firms, Teaming Agreements & Joint Venture Arrangements: A huge hurdle for companies seeking larger contracts with federal government agencies is the proper use of contractor teaming agreements, Mentor Protege relationships, and joint venture agreements. Watson's government contracting small business lawyers and SBA affiliation attorneys provide detailed guidance when bidding with teaming partners and SBA government contracting with joint ventures. We serve as federal SBA lawyers for various disputes.
SBA Size Protests & SBA Affiliation Attorneys: Our government contract small business attorneys in Washington DC and Denver, CO, often represent government contractors when there are size standards and bid protest disputes under the Ostensible Subcontractor Rule, SBA affiliation rules or the SBA has issued an adverse size determination decision.
We frequently practice before SBA OHA and understand the common legal issues that arise during litigation and appeals of cases involving government contracts for small companies. Find out more about our SBA size appeal attorney services .
When the SBA issues an adverse decision, our small business lawyers also help with appeals to the SBA Office of Hearings and Appeal.
Call Our Government Contract Small Business Attorneys
If you are looking for SBA attorneys for business entities performing in the federal marketplace, we can help. Call Watson & Associates, LLC, federal government small business contract attorneys,  and small business acquisition lawyers for a free initial consultation. at 1.866.601.5518.