SBA Mentor Protege Program (MPP) Lawyers 13 CFR125.9
Avoid Exposure to Investigations, High Civil Fines and Criminal Exposure for Failing to Comply With SBA Mentor Protege Program Rules and Joint Venture Laws Associated with the SBA MPP Rules.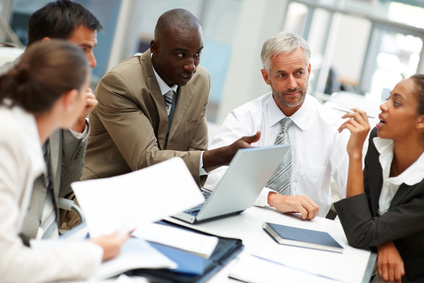 Entering into the DOD and SBA small business mentor-protege program  and establishing compliance 13 CFR 125.9, CFR 124.520 under 33 CFR 125.9, 13 CFR 124.520 means that you must comply with some complicated regulations. The consequence for not complying with the program regulations can both the Mentor and the Protege to be investigated by the Department of Justice (DOJ) or OIG and, in some circumstances, be exposed to high fines and or criminal liability.
Compliance has become a major concern is SBA bid protests and in government contractor fraud investigations. Althought companies make mistakes, criminal prosecution for Mentor Protege fraud seems to have become the norm for federal law enforcement agencies.
Legal Help for Federal Contract Mentors and Protege's Across ths United States
Once you meet the qualfications to become either a mentor or protege, small business are large businesses are allowed to use each other's skills, experience, and even financing . without entering into the SBA MPP, prime and small subcontractors can be exposed to the dnagerous SBA affiliation rule.  Having an approve mentor protege agreement can shelter companies from expensive litigation such as SBA size protests.  
With law offices in Washington, DC and in Denver, Colorado, the SBA mentor protege lawyers at Watson & Associates, LLC frequently represent large and small businesses seeking to apply to the SBA MPP or are having disputes and exposure in current relationships. As government contractor fraud lawyers, we also serve as defense counsel for large and small businesses involved in government investigations, or involved in criminal cases for procurement fraud.
With over 2 decades of experience, We help DOD small businesses and larger federal contractors to form legally compliant mentoring business relationships and develop compliance SBA applications that also meet the requirements of 13 CFR 121.103 and 13 CFR 124.520. When businesses are involved in Small Business Administration size protests and size appeal litigation, our government contracting attorneys provide aggressive legal representation.
SBA Mentor Protege Program – Overview and Purpose
The SBA 8(a) and All Small Mentor-Protégé programs are now merged into the new SBA Mentor- Protégé Program (SBA MPP). This was accomplished in November of 2020.  The SBA Mentorship Program is in place to help small business proteges to improve their capability and overall competitive strength to bid on and win government contracts. They are allowed to partner with more experienced companies that qualify as mentors. One key aspect of the relationship is that the protege is still in control and brings more to the table than its status.
As Per the GPO's website, the SBA Mentor Protege Program is designed for the capabilities of protégé firms by requiring approved mentors to provide business development assistance to protégé firms and to improve the protégé firms' ability to successfully compete for federal contracts. This assistance may include technical and/or management assistance; financial assistance in the form of equity investments and/or loans; subcontracts (either from the mentor to the protégé or from the protégé to the mentor); trade education; and/or assistance in performing prime contracts with the Government through joint venture arrangements. Mentors are encouraged to provide assistance relating to the performance of contracts set aside or reserved for small businesses so that protégé firms may more fully develop their capabilities.
SBA Mentor Protege Program Attorney Services
There are numerous issues that can arise in the SBA mentorship program. Our MPP and joint venture lawyers frequently help clients with:
Drafting mentor protege agreements

8a agreement compliance and disputes

SBA Mentor Protege Application help

Statutory compliance with SBA new rules

Disputes and litigation regarding MPA agreements

Litigation of compliance violations and disputes

Resolving allegations of affiliation

Procurement fraud defense

SBA mentorship program consulting services

Compliance with JV and work percentages

Assessing roles and responsibilities under the program

Business development and government contract consulting

Litigation regarding mentor protege relationships
Small Business Mentor Protege Program Improvements
As of November 16, 2020, the 8(a) Small Business Mentor-Protégé program and the All Small Mentor-Protégé program have merged into one SBA Mentor-Protégé program (MPP). The implementing regulations can be found in the Federal Register.
Both former programs helped eligible small businesses (protégés) gain capacity and win government contracts through partnerships with more experienced companies (mentors). Given the programs' identical purpose and benefits to participating businesses, the merger into one program makes it easier for eligible businesses to navigate, saving both time and resources. It also:
Removes the need for businesses to choose between two mentor-protégé programs

Streamlines the new SBA mentorship program while keeping the same benefits as the two former programs

Requires less SBA involvement for joint ventures
Beyond merging the two programs, the final ruling includes changes to:
SBA Mentor Protege Program –  Joint Venture Requirements
When the two parties enter into a mentor protege relationship, there must also be a joint venture agreement between the companies. This avoids affiliation allegations when approved by the SBA. The two companies will qualify as a small business for any federal government procurement for which the protégé individually qualifies as small.  If the protege happens to exceed its small business size under the NAICS code under which SBA approved its mentor-protégé relationship,  then any joint venture between the mentor and protégé will not be small as to qualify for any additional government contracts or subcontracts as a small business for any NAICS code having the same or lower size standard.  The mentor protege joint venture relationship can seek additional procurement opportunities for NAICS codes having a small business size standard for which the protégé continues to qualify as small. 
 Benefits of The SBA MPP
The SBA has launched the new SBA All Small Business Mentor Protege Program where the protégé small business can legally get more valuable business development from large business mentors (small business mentors are also eligible).
Common areas that government contractors can get assistance in the form of unique contributions under the SBA Small Business Mentorship Program include:
Guidance on internal business management systems, accounting, marketing, manufacturing, and strategic planning

Financial assistance such as equity investments, loans, and construction bonding

Help to navigate federal contract bidding, acquisition, and performance process using 13 CFR 124.520

Education about international trade, strategic planning, and finding markets

Business development, including strategy and identifying contracting and teaming partnership opportunities

General and administrative assistance, like human resource sharing or security clearance support
When your SBA 8(a) MPA application is approved, you can form a joint venture and move ahead to get government contracts that the small business qualifies.
Mentor-protégé Agreement Duration
A Mentor-Protégé Agreement can last up to six years from the date of the SBA' approval. If the initial mentor-protégé agreement is for less than six years, it may be extended by mutual agreement and notification to SBA prior to the original expiration date. The rules allow a protégé to have two mentors at the same time—as long at those relationships do not conflict or compete with each other. However, under the SBA MPP rules, a small business protégé can have no more than two mentors over the life of the business.
Mentor and Protege Qualifications
As a protégé and to be able to bid on government contracts, your company must be legally qualified as a small business with industry experience. Finding out if you are qualified as a small business is very important because your competitor can challenge your contract award upon receipt of a project. If you are found to be other than small you can lose the contract. This is where our mentor-protege lawyers can help.  In addition, the official proteges meaning suggests that your company must be organized as a for-profit organization or as an agricultural cooperative. Before submitting your application, you must have a proposed mentor prior to applying for the program. For companies entering into an SBA Mentor Protege Program relationship, our government contract lawyers help companies to qualify for a small business set-aside procurement and meet the legal requirements of 13 CFR 125.9 and 13 CFR 124.520 of becoming a mentor.
To meet the program's protege definition, meaning and SBA Small Business Mentorship Program requirements,  under SBA small business programs protégés must either: 
qualify as small for the size standard corresponding to their primary North American Industry Classification System (NAICS) code; or

 qualify as small under their secondary NAICs code(s) and identify that they are seeking business development assistance under that specific secondary code.
As of November 16, 2020, the 8a mentorship program joint venture and the All Small Mentor-Protégé program have merged into one SBA Mentor-Protégé Program (MPP). Both former programs helped eligible small businesses (protégés) gain capacity and win government contracts through business partnerships with more experienced companies (mentors).
Mentor Qualifications 
To meet the SBA's mentor definition, the proposed company must:
Be organized for profit or as an agricultural cooperative

Be able to carry out its responsibilities to assist the protégé

Possess good character

Not appear on the federal list of debarred or suspended contractors

Be able to impart value to a protégé firm due to lessons learned and practical experience gained or through its knowledge of general business operations and government contracting.
Protege Qualifications
Under the SBA's protege definition and to be a protégé firm, the SBA mentor protege application must meet several conditions.
To qualify as a protégé, your business must:
Certification basics: Under the protege definition, small businesses may self-certify that they qualify as small for their primary or secondary NAICs code(s). If your business does not meet the size standard under its primary code and is seeking to qualify as a protégé under a secondary NAICs code, it must demonstrate how the mentor-protege relationship is a logical business progression that will develop and expand its current capabilities.
Calculation of Receipts
When considering SBA mentor-protege agreement applications for the program, SBA considers the distribution of receipts, employees and costs of doing business among the different industries in which business operations occurred for the most recently completed fiscal year, in determining the primary industry in which a concern or a concern combined with its affiliates is engaged, the SBA may consider other factors such as the distribution of patents, contract awards, and assets. The SBA will not approve a mentor-protégé relationship in a secondary code in which the business has no prior experience.
Companies bidding on DOD federal contracts that are not part of the 8(a) Program must extremely careful. Since the SBA is not required to review small business mentoring for non-8a set-asides, contractors can be more subject to litigation and size appeals. At Watson & Associates, our government contract law lawyers help companies to still meet the requirements of 13 CFR 124.520 for procurements not in the 8(a) Program.
Mentor Protege Government Contractor Fraud Defense Lawyers
Companies can find themselves in legal hot water when they improperly use the program. to defraud the government. If your company is being investigated for either civil or criminal fraud and false claims against the government, our government contractor mentor protege fraud defense lawyers can help. Problems seen with this level of government contract fraud include preparing bids with the intent that the proposed mentor perform an unlawful amount of the contract. A mentor can be found the violate procurement law either civil or criminal, by providing more assistance than what is allowed under mentor-protege regulations.
Call Watson's SBA Mentor Protege Joint Venture Agreement Lawyers
If you are involved in a small business mentor protege arrangement or need legal help with 13 CFR125.9 or consulting services, call our government contract attorneys at 1-866-601-5518 for immediate help.