SBA Mentor Protege Program & Joint Venture Attorneys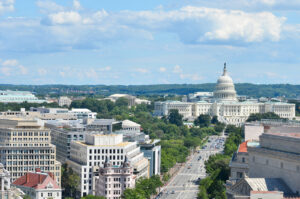 Helping Mentors and Proteges Nationwide to Navigate the SBA Mentor-Protégé Program with Expertise
At Watson & Associates, LLC, our seasoned government contract lawyers are well-versed in the intricacies of the SBA mentor-protégé program. This initiative is designed to empower small businesses (proteges) through strategic alliances with more experienced firms (mentors). Our mentor-protégé lawyers play a pivotal role in guiding clients through the program's requirements and leveraging opportunities for growth.
Requirements for Mentors in the SBA Mentor-Protégé Program: to qualify as a mentor, small or large businesses must demonstrate certain requirements. They include (1) a demonstrated track record of business success and financial health; (2)demonstrate a commitment to assisting the protégé small business in its business development; (3) having no adverse legal actions impacting mentor protege eligibility; (4) showing the ability to carry out your responsibilities to assist the protégé;  (5) possess good character; (6) not appear on the federal list of suspended or debarred contractors; (7) a demonstrate a willingness and able to impart business knowledge and guidance to the protege.
Requirements for Protégés in the SBA Mentor-Protégé Program: The small business protege be able to show the minimum requirements when applying to the mentor protege program. (1) Qualification as a small business under SBA standards. See 13 CFR 121.101. (2) Possession of industry experience and a viable business model; and (3) the ability to benefit from mentorship relationships in business development, government contracting, and technical expertise.
Our government contract lawyers are adept at ensuring both mentors and protégés understand their roles, responsibilities, and the program's guidelines, facilitating fruitful partnerships under the SBA mentor-protégé program.
Many companies choose to develop their own mentor protege agreements. However, meeting the requirements of 13 CFR § 125.9 can be tricky to say the least. Having an experience government contracts mentor protege lawyer on your team can minimize the chance of being investigated for government contract procurement and fraud, and other unpleasant experiences.  The same is true for establishing a joint venture, which is also part of forming the mentor protege relationship.
Expanding Opportunities: DOD and Small Business Mentor-Protégé Programs
The DOD mentor-protégé program is another area where our expertise shines. Designed to foster growth and development for small businesses in defense contracting, this program requires mentors to offer substantial assistance to their protégés. Our mentor-protégé lawyers assist clients in navigating these partnerships, ensuring compliance with DOD-specific requirements.
The small business mentor-protégé program further extends these opportunities, allowing small businesses to gain valuable insights and support from established contractors. Our team ensures that participation in this program is optimized, guiding both mentors and protégés through the process.
Key Aspects of DOD and Small Business Mentor-Protégé Programs
Eligibility criteria specific to defense contracting
Emphasis on providing developmental assistance
Focus on enhancing the capabilities of small businesses in government contracting
Mitigating Risks: Avoiding Government Contractor Procurement Fraud Resulting from the Mentor Protege Relationship
An essential part of our service as government contract mentor-protege lawyers is advising clients on avoiding procurement fraud. The Department of Justice (DOJ) and SBA OIG are aggressively looking into mentor protege joint venture relationships for indications of government fraud. As a result, they may issue civil investigative demands (CIDs) or subpoenas in criminal cases. Our law firm can help respond to either of those items. If you are subject to an investigation stemming from the mentor and protege relationship, contact our mentor protege fraud defense attorneys at 1.866.601.5518 immediately.
Common mistakes leading to such investigations and criminal allegations include:
Misrepresentation of business size or status

Violation of subcontracting limitations

Inaccuracies in bid proposals or contract performance reporting
Our SBA mentor-protégé lawyers play a critical role in educating clients on legal compliance, safeguarding against actions that could lead to procurement fraud allegations.
Why Choose Watson & Associates, LLC?
Expert Guidance: Our government contract lawyers and mentor-protégé lawyers are experienced in federal contracting laws, offering tailored advice and strategies.
Comprehensive Services: From navigating the SBA mentor-protégé program to defending against procurement fraud allegations, we provide a full spectrum of services.
Commitment to Clients: We are dedicated to your success as a government contractor, whether you are a small business or a large DOD contractor.
Contact Us
For immediate legal assistance in government contracting and DOD or All mentor-protégé programs, contact Watson & Associates, LLC online today or call toll-free at 1-866-601-5518. Let us help you navigate the complexities of government contracting with confidence.