SBA Mentor Protege Program & Joint Venture Lawyers 13 CFR 125.9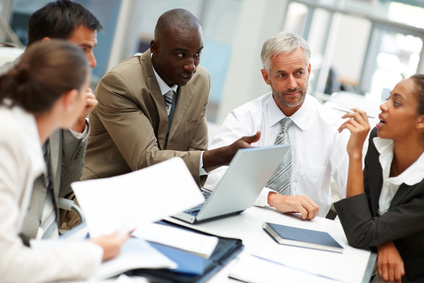 Are you a small business or DOD defense contractor engaging in SBA mentor protege and joint venture relationships? Do you want to avoid government contract fraud and criminal liability?
Our team of government contractor lawyers specializes in SBA mentor protege compliance and can help you avoid costly legal issues. We understand the complexities of government contracts and the importance of following regulations to protect your business.
By working with us, you can rest assured that your business is in compliance with all SBA mentor protege program regulations and avoid the risk of criminal liability. Our team is dedicated to protecting your business and ensuring your success in government contracting.
Contact us today to schedule a consultation with our experienced government contractor lawyers and protect your business from legal issues. Don't wait until it's too late, take action now to protect your future.
On November 16, 2020, the 8(a) and All Small Mentor-Protégé programs were formally merged into the new SBA Mentor-Protégé Program (SBA MPP). The decision is announced in the Federal Register.
By collaborating with more seasoned enterprises prepared to take on the mentor role, the SBA MPP assists eligible small businesses (protégés) in building capacity and securing government contracts.
With law offices in Washington DC and in Denver, Colorado, Watson & Associates' government contracts attorneys help clients across the United States to develop, prepare and comply with the small business Mentor Protege Program rules under 13 CFR 125.9. As mentor-protege joint venture attorneys, we specialize in federal government contracting and have over two decades of experience in the federal marketplace.
We help mentors and proteges with:
Mentor Protege Agreement (MPA)Preparation

Joint Venture Agreements

Compliance with the various regulations and laws

Help with mentor protege disputes

Legal defense with procurement fraud cases involving mentor protege relationships

Government contract consulting.
What is the SBA All Mentor Protege Program?
The Small Business Administration (SBA) All Mentor-Protege Program is designed to help foster the success of small businesses through collaboration and partnership. Under this program, mentors can provide their proteges with technical and managerial assistance, as well as access to business opportunities. The SBA requires that all mentor/protege relationships established under this program be formalized in a joint venture agreement. This agreement must include specific language related to the conditions of the agreement, such as sharing risks and profits associated with any projects undertaken by the parties involved.
It's important for both mentors and proteges to understand that having a joint venture agreement in place is an essential component of participating in the SBA All Mentor Protege Program. This agreement not only helps to clarify the responsibilities of each party, but also serves to protect both parties from potential conflicts or disputes down the road. Additionally, having a joint venture agreement in place is a requirement for certification in the SBA mentor protege rule and must be maintained throughout the relationship.
By establishing a joint venture agreement up front, mentors and proteges can enter into their partnership with greater confidence that their respective interests are protected. Taking the time to understand how such an agreement works and what it includes will ensure that both parties benefit from this collaboration.
Mentor Qualifications
To qualify under the Mentor Protege program as a mentor, the company (who can be a small business or large business) must. The mentor must demonstrate a commitment and the ability to assist small business concerns to increase their experience, management skills etc.
Protege Qualifications
Under 13 CFR 125.9 to qualify as a protégé small business firm, a concern must qualify as a small business concern for the SBA size standard corresponding to the. firm's primary NAICS code.
Benefits of the SBA Mentor Protege Program
 The protege and mentor may joint venture as a small business for any federal government prime contract, provided the protégé qualifies as a small business for the procurement or sale. The resulting mentor protege joint venture can then pursue any type of small business government contract (small business set-aside, 8(a), HUBZone, SDVOSB, or WOSB) for which the protégé firm qualifies.
Why Must Mentors and Proteges Have Joint Venture Agreement?
The mentor-protege relationship is an important one, and as such should be formalized in a binding agreement. The Small Business Administration (SBA) requires that all joint ventures between mentors and proteges have a written legal agreement in place. This document spells out the expectations of both parties, outlines specific responsibilities, and covers any other matters that are required for the arrangement to be valid according to 13 CFR 125.9.
A government contracts mentor protege lawyer is essential to ensure that this document contains all the relevant information needed to create an effective business relationship between two or more parties. An experienced lawyer can help identify potential risks and liabilities, provide guidance on how best to protect your interests, and draft language that clearly states your intentions and those of your joint venture partner(s). Furthermore, the lawyer can ensure that any protections or advantages agreed upon between parties are legally binding.
Having a mentor protege joint venture agreement in place is essential for both mentors and proteges. It serves as a roadmap for the relationship and provides legal protection should any disputes arise down the line. Make sure to consult with an experienced mentor protege lawyer to ensure you have all the necessary information included in your agreement. This will help create a successful partnership that benefits all involved parties.
Can A Protege Terminate the Mentor Protege Relationship Under SBA Rules?
Yes. A protege can terminate the mentor protege relationship under SBA rules, provided that both the mentor and the protege are in agreement. If either party disagrees with termination, then legal counsel should be consulted to determine if a court of law may need to intervene. Furthermore, depending on the type of agreement between the two parties as well as their degree of affiliation and control over government contracts, there may be certain consequences or restrictions for terminating the relationship. It is important for mentors and proteges to consult a lawyer prior to finalizing any decisions regarding termination of the relationship. By doing so, they can ensure that all laws and regulations related to government contracts are followed and that their rights are fully protected.
The SBA Office of Small Business Development Centers (OSBDC) can provide additional guidance on the termination process and any potential consequences that may arise as a result. Additionally, mentors and proteges should seek legal advice from a qualified mentor protege lawyer if they have any questions about their legal rights or obligations related to government contracts. By consulting an experienced mentor protege joint venture lawyer, you will be able to ensure that your legal rights are respected and that all applicable laws are followed.
The SBA also provides resources for mentoring and contract management. Mentors and proteges can access these resources at www.sba.gov/osb/resources. These materials include information on the requirements for participation in mentor-protege programs, as well as best practices.
What are Sample DOJ Cases of Mentor Protege Fraud?
Mentor protege fraud is a very serious federal crime that carries the possibility of severe penalties for those convicted. In the past, the U.S. Department of Justice (DOJ) has prosecuted numerous cases involving alleged mentor protege fraud. See January 2022 case where.  Companies Agree to Pay $1.15 Million to Resolve Allegations of Fraud in Obtaining Army Contracts Reserved for Eligible Small Businesses.
The following are other examples of DOJ's involvement in Mentor Protege fraud types of matters:
In 2013, three individuals were charged with engaging in a scheme to defraud the SBA Mentor Protege Program offered by the U.S. Government through its Small Business Administration (SBA). The defendants allegedly created false documents and submitted them to the SBA to receive preferential contract awards and financial benefits that they otherwise would not have been entitled to receive under the program's terms and conditions. In addition, they were also charged with submitting false documents to the SBA in an attempt to receive additional payments.
In 2011, a California businessman was charged with engaging in a mentor- protege fraud scheme by using his company as a straw company for a large defense contractor in order to gain access to contracting opportunities not available to him under the SBA's rules governing the mentor-protege program. The businessman allegedly falsely misrepresented himself and his business when applying for contract awards from the government and then used those contracts to enrich himself.
Nationwide SBA  Small Mentor-Protégé Program Lawyers
The U.S. Small Business Administration ("SBA") oversees the All Small Mentor-Protégé Program a small business development initiative. Under the All Small Mentor Protege Program,  a small business can partner with a large business while benefiting their resources, management and experience.  The SBA merged the All Small and the 8(a) Mentor-Protégé Programs in November 2020. In order to "eliminate confusion surrounding perceptions distinctions between the two Programs, eliminate unnecessary duplication of functions within the SBA, the Program is now designed to establish one, unified staff to better coordinate and process mentor-protégé applications."  Our SBA mentor protege lawyers can help with disputes throughout the United States, 13 CFR 125.9 compliance or criminal defense related to the program.
SBA Mentor Protege Fraud Defense Lawyers
Companies can find themselves in legal hot water when they improperly use the program. to defraud the government. If your company is being investigated for either civil or criminal fraud and false claims against the government, our government contractor mentor protege fraud defense lawyers can help. Problems seen with this level of government contract fraud include preparing bids with the intent that the proposed mentor perform an unlawful amount of the contract. A mentor can be found the violate procurement law either civil or criminal, by providing more assistance than what is allowed under mentor-protege regulations.
Call Watson's SBA Mentor Protege Program Lawyers
If you are involved in a small business mentor protege arrangement or need legal help with 13 CFR125.9 or consulting services, call our government contract attorneys at 1-866-601-5518 for immediate help.