Hiring an Attorney to Handle Your Government Contractor Fraud Civil or Criminal Case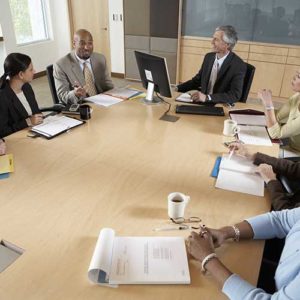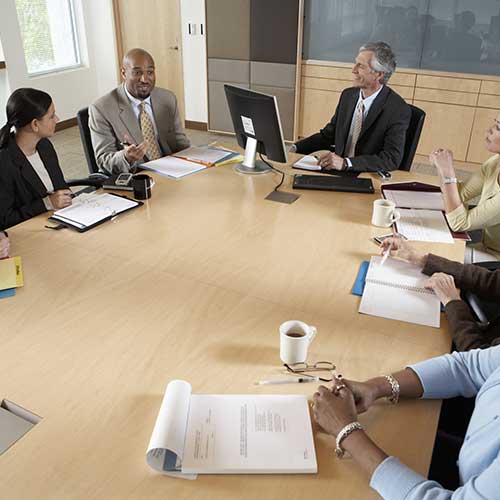 Why Do Federal Contractors Get Indicted, Charged and Convicted of Government Contractor Fraud Civil or Criminal?
Hiring an attorney to handle your criminal case involving government contract fraud can be very tricky. However, care must be taken. The outcome can depend on your hiring strategy.When criminal cases involve government contracts, the criminal justice system becomes even more complex.
Federal prosecutors like when government contractors hire local criminal attorneys who are not experienced in government contract laws. Contractor indictments increase without the best criminal defense attorney in a government contract fraud case. Likewise, criminal indictment by a jury at trial also increases. In order to reduce your chances of getting a case dismissed, getting indicted, or criminally convicted, you must retain legal counsel who has both federal government contracting and criminal defense experience. One without the other spells disaster.
Contractor defense attorneys not only have to understand the court rules but also have to master the federal procurement regulations. Many firms work together with criminal defense attorneys and government contractor fraud lawyers on the same defense team. Many businesses make the mistake of hiring one or the other.
The results overwhelming favor federal prosecutors because they know that the traditional criminal defense attorney may not fully grasp the concepts of federal procurement.
Do You Hire a Court-Appointed Attorney or a Private Attorney?
Many defendants cannot afford to hire a private attorney. Unfortunately, one would have to resort to hiring a court-appointed lawyer in that situation.  Again, the problem in government contractor fraud criminal cases is that the court-appointed attorney may not fully understand the ins and outs of government contract law. The results seem to be obvious – more criminal convictions. Given the possibility of treble damages and jail time of up to 20 years, companies should seriously look at hiring a federal contract fraud lawyer who is not just a criminal defense attorney but also has the necessary experience in the underlying government contracting issues.  
Can a Contractor be Criminally Charged?
Yes – a federal contractor to be criminally charged in cases of government contract fraud. Contractors are subject to various federal criminal statutes that include wire fraud, mail fraud, bribery, SBA fraud,  construction fraud, making false or misleading statements to the government, and more. It is important to note that these charges may carry substantial penalties such as large fines, restitution orders, treble damages awards (in civil cases), and even jail time. The question of can a contractor be criminally charged should have a clear answer – YES.
What Does a Government Contractor Criminal Defense Attorney Do?
Government Contractor fraud civil or criminal cases: A government contractor criminal defense attorney will assess the federal prosecutor's case and review the evidence. Depending on the results of a federal investigation, the evidence against you can be overwhelming. However, in some cases, the government's case can be weak. The underlying charge is usually some level of non-compliance with procurement regulations or some specific law that regulations government contracting. For example, government contractor fraud can include SBA 8(a) BD fraud; Buy American Act fraud, false claims to the government, and many others. Therefore, it is a good chance for a federal contractor criminal defense lawyer to uncover the mistakes in the government's case. This can lead to the settlement of the case or simply getting the case dismissed.
If the case goes past the indictment stage, criminal defense attorneys prepare and talk to a potential witness, and look at the possibility of liability and the risk that the defendant makes. More importantly, defense counsel should frequently discuss and consult with the client.
Types of Criminal Defense Lawyers Who Handle Government Contract Fraud Cases
Small Business Government Contracts Criminal Defense Attorney: This criminal defense attorney deals with cases involving the False Claims Act, Small Business Administration 8 (a) violations, HUBZone and SDVOSB fraud allegations"
White collar crime defense attorney: This type of criminal defense attorney that represents a government contractor would be able to handle the specific white collar criminal issues related to bid rigging, collusion, cross-charging, submitting false invoices, SBA small business fraud and items covered under the Federal Acquisition Regulations (FAR). If you hire a white collar crime defense attorney without this experience, then the chances of indictment and criminal conviction at trial increase dramatically.
Procurement fraud legal expert: This type of lawyer deals with government contractor fraud civil or criminal charges and is well-versed in the underlying actions being investigated.
White Collar Crimes in Government Contracting – Civil & Criminal Liability
White-collar crimes involving federal government contractors can either be civil or criminal or both. The. Department of Justice (DOJ) has been known to bring criminal charges and civil charges on the contractor for the same situation. The facts in the two cases may overlap. However, since the burden of proof in a criminal case is much higher, the results can be different to prove. Types of cases that white-collar government contractor fraud crimes develop include:
Falsifying information on government contract proposals

Using Federal funds to purchase items that are not for Government use

Double billing more than one contract for the same work

Billing for expenses not incurred as part of the contract

Billing for unperformed work 

Falsifying data to defraud the government

Substituting approved materials with unauthorized products

Misrepresenting a project's status to continue receiving Government funds

Pass-through government contracts

False certifications for small business programs

Charging higher rates than those stated or negotiated for in the bid or contract; and

Influencing government employees to award a grant or contract to a particular company
Cost of Legal Representation in Government Contractor Fraud Defense
When defending government contractors in a criminal or civil case, it is very expensive to engage a fraud defense attorney. Many large firms charge upwards of $850 per hour in criminal cases and require retainers of upwards of $500, 000.00. Small to medium-sized firms range anywhere from $475 to $650 per hour and may require $100,000 t0 $200,000 retainers depending on the severity of the charges.  A criminal case cannot be done on a contingency basis. Other costs to legal representation can include hiring experts, deposition costs, and many hours of interviewing potential witnesses.
What Type of Criminal Defense Attorney Should I Look For?
When you are charged with procurement fraud or False Claims Act violations, whether it be a civil or criminal case, the stakes are high, and you want to find the right defense attorney. As discussed earlier, many clients simply hire local criminal defense lawyers. This can be problematic in a government contract fraud criminal case.  To get a fair chance at a proper defense, the attorney would have to at least have a working knowledge of the underlying criminal charges from the government's attorneys (DOJ, SBA OIG, etc).
You want to hire a government contractor fraud attorney who has experience with underlying allegations that ultimately lead to false claims charges, Buy American Act fraud and so on. Then, you can have a shot at putting forth a viable legal defense early. The defense lawyer would have to understand the basics of federal contracting rules or the underlying statutes from which the case is derived. For example, you may be facing criminal charges and false claims that stem from the Buy American Act. Other common cases involve procurement fraud in the SBA 8(a) BD Program and HUBZone Program. Other cases can involve SDVOSB fraud and similar charges. They will all lead to charges of False Claims Act violations.
Do Large Contractors Have to Hire a Large Law Firm for Contractor Criminal Defense?
There is a misconception that you can only win a case when you hire a large firm. That misconception has proved to be fatal in many government contract criminal cases because the settlement rate and criminal conviction of these defendants and still exceptionally high. Why is this? Our Government contractor fraud defense attorneys often get calls after a company has spent upwards of $500,000 only to find out that the firm may not have been really familiar with underlying federal procurement rules or SBA small business regulations. This can be frustrating when the case is already on the way to trial. Hiring a large law firm for criminal defense in a procurement fraud case can be extremely expensive and without guarantees.
Speak with a Government Contractor Criminal Defense Attorney
For a Free Confidential Consultation for a federal criminal case involving federal government contracting, call me, government contractor fraud criminal defense attorney ( Theodore Watson) today at 7209417200.