Government Procurement Fraud Lawyers, Contractor Fraud Attorney & White Collar Criminal Defense Attorneys
White Collar Criminal Defense Attorneys & Government Contractor Fraud Attorneys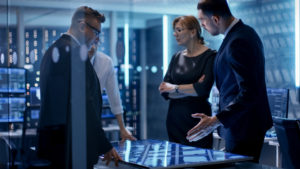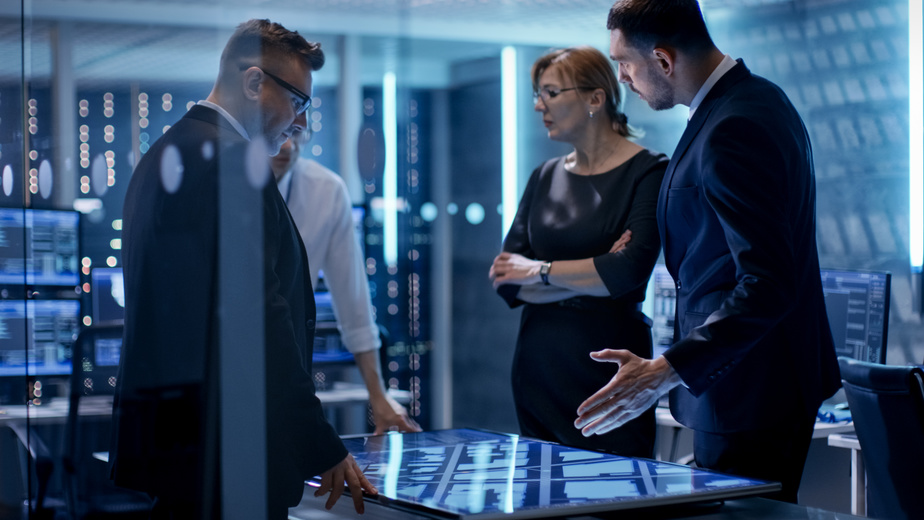 THE POWER OF AVOIDING THE CONSEQUENCES OF PROCUREMENT FRAUD AND PROTECTING YOUR CONSTITUTIONAL RIGHTS 
NATIONWIDE LEGAL REPRESENTATION
Free Initial Consultation. Nationwide Legal Representation. Call  our business fraud lawyers Toll-Free 1-866-601-5518.
As government contractor fraud lawyers, we see companies and individuals facing procurement fraud charges or some other form of criminal charge end up with a wrongful conviction resulting from mistakes made at the government investigation stage or even during the indictment or litigation phases. 
Get a defense team that includes former federal prosecutors and government contract attorneys 
Increase your chances of presenting a strong legal defense that impacts your end result
Work with white collar criminal defense lawyers that under how the federal criminal system really works
Develop the strong points of your case early
Our criminal fraud lawyers represent federal defendants nationwide.
In many cases,  you can get a more favorable result when you have a white-collar criminal defense attorney that understands the government's case and not just the defendant' side. Contact our government fraud attorneys now. 
Government Fraud Lawyers Defense

 Services
Government contractors, corporations, and individuals facing federal contract criminal charges and consequences of government fraud in qui tam lawsuits, Whistleblower cases, or False Claims Act government investigations may have to deal with both criminal and civil actions at the same time.  
When looking at the consequences of government procurement fraud, fines can be in the hundreds of thousands or even millions of dollars. Federal prosecutors have a wide variety of legal tools to carve our their fines and criminal penalties.
For high-stakes cases, as business fraud lawyers we work with former federal prosecutors on our criminal defense team.
If you are looking to find white collar criminal defense attorneys that can effectively represent you or your company, at Watson, our government  fraud lawyers understand the government contracting procurement process and help with:
White collar crime investigations

Internal corporate investigations,
Anti-kickback statute defense,

Anti-Kickback violations and contract bribery,

Misrepresentation allegations and felony offenses,

Procurement contract defense litigation

Money laundering in government contracting

White Collar Criminal Defense 

Vendor kickbacks

SIBIRS and embezzlement Criminal Charges,

Procurement Conspiracy Charges
GOVERNMENT PROCUREMENT FRAUD DEFENSE LAWYERS
GOVERNMENT CONTRACTOR FRAUD ATTORNEYS WHERE CRIMINAL DEFENSE LITIGATION EXPERIENCE MATTERS 
The process of getting a favorable result starts with understanding how the system works and using it to your advantage as a defendant. In procurement fraud cases, knowing the substantive areas of the underlying government's charges can be a huge leverage in minimizing the impact of an adverse decision.
Our lead business fraud lawyer government contractor fraud attorney, John Scorsine, has over two decades of experience in government contractor and criminal defense cases and is even admitted to the Supreme Court of the United States.  He has extensive experience with specific areas in federal procurement, export control criminal defense, ITARs violations and various aspects of government contracts law.
Common Federal Contract Criminal Charges 
 Federal contract criminal charges and for paying illegal gratuities to a government official, in connection with the award of federal government contracts.

Charges of conspiracy for giving government contractors an unfair advantage of bidding on federal contracts

Participation in a conspiracy to obtain government contracts through misrepresentation. 

White collar crime investigations and charges for violation of limitations on subcontracting regulations and fraudulent schemes for pass-through contracts

Criminal charges in white collar investigations for collusion when bidding on government contracts

Government Contract Fraud Schemes and felony offenses involving the SBA 8(a) BD Program, HUBZone, and SDVOSB small business programs.
Nationwide Help White Collar Criminal Defense & Fraud Cases
Our government contractor fraud attorney services cover all states regarding legal and non-legal matters. As white collar criminal defense lawyers, we represent federal small businesses and large DoD contractors in Alaska, Arizona, Arkansas, California, Colorado, Connecticut, Delaware, Florida, Georgia, Hawaii, Illinois, Indiana, Kansas, Louisiana, Maine, Maryland, Massachusetts, Michigan, Minnesota, Mississippi, Missouri, Montana, Nebraska, Nevada, New Hampshire, New Mexico, New York, North Carolina, Ohio, Oklahoma, Pennsylvania, Rhode Island, South Carolina, Tennessee, Texas, U.S. Virgin Islands, Utah, Vermont, Virginia, Washington, Washington, DC, West Virginia, Wisconsin, and Wyoming.
Cities in which our government fraud attorneys assist federal government contractors include Anchorage, AK; Atlanta, GA; Austin, TX; Chicago, IL; Colorado Springs, CO; Dallas, TX; Denver, Colorado; Indianapolis, IN; Las Vegas, NV; Los Angeles, CA; Miami, FL; Philadelphia, PA; San Antonio, TX; San Diego, CA; San Francisco, CA; San Jose, CA; Santa Clara, CA; and Tampa, FL.
FEDERAL GOVERNMENT FRAUD LAWYERS HELPING CLIENTS TO DECIDE THE BEST LEGAL POSITION EARLY IN THE CASE
Given the stiff consequences for federal contract criminal charges and charges in white collar crimes, our white collar criminal defense lawyers understand the various legal issues and nuances that arise in defense contractor fraud cases.   We understand that a sound legal strategy up front is critical to getting a more favorable result for our clients. As a result, our federal business fraud lawyers litigate high-profile cases regarding; SBA Small Business Fraud, Misrepresentation, False Claims Act violations, Foreign Corrupt Practices Act; Mail and wire fraud statutes; Securities fraud representation; Anti-money laundering, federal government investigations, and compliance; DOD defense contracting issues.
Additional Information About White Collar Crimes and Government Procurement Fraud
Contact Our White Collar Government Fraud Lawyers Today
CALL OUR GOVERNMENT FRAUD LAWYERS  AND WHITE COLLAR CRIMINAL DEFENSE ATTORNEYS FOR IMMEDIATE HELP
To learn more about Watson & Associates, LLC and our legal representation as government fraud attorneys, please call our law office today. When it comes to defending your case in the federal court system, time is of the essence. contact our federal criminal defense lawyers and government contractor fraud attorneys at 1-866-601-5518 for a free, confidential initial consultation.