White Collar Contractor Criminal Defense Government Procurement Fraud Attorneys
Nationwide representation for federal contractors and employees from veteran-owned federal white collar criminal defense attorneys that vigorously fight back. We help our clients to avoid some of the most costly mistakes when defending criminal cases that involve government contracts.
As a federal government contractor or federal employee, you have spent years of building your reputation, protecting your livelihood, and making a life for your employees. Then, one day you receive a target letter from the US Attorney's office, DOJ or some other federal office that says you are now a target for prosecution in w white-collar criminal case. It is not unheard of that the US attorneys threaten to throw you in jail, threaten to bring loved ones into the case with conspiracy charges, and more. This is a serious time in your life. You cannot simply gift up your rights if you never intended to commit government contract fraud. Having the right white collar crime lawyer that also is experienced in federal procurement law is critical.
Whether you are a healthcare provider, construction company, IT, or some other service provider doing business with the federal government, fighting against the DOJ or SBA OIG (among others) can be very dangerous and catastrophic. Not only do you run the risk of severe jail time, but you can also face major civil penalties and fees.
At Watson & Associates, LLC we develop a team of white-collar criminal defense lawyers and procurement fraud defense attorneys from across the country that focuses specifically on your case. Companies and government employees do not have to hire large law firms to protect their rights. When criminal cases involve the white-collar crimes of False Claims Act compliance violations, Buy American Act compliance and criminal prosecution for federal small business laws, our federal crime lawyers can help. Our tailored legal white collar defense attorneys can help with government investigations, grand jury subpoenas, and criminal prosecutions for white collar offenses that involve federal government contracts.
Watson & Associates government procurement fraud attorney frequently represents government contractors or individuals involved in civil and criminal white collar defense cases involving federal government contracts. We also represent defense contractors and small businesses responding to False Claims Act (FCA) allegations asserted by the U.S. government or private whistleblower (qui tam) plaintiffs. Our clients include federal contractors and individuals in the United States or overseas contractors performing U.S. contracts.
Being investigated as a government contractor or federal employee in a white-collar case alleging government procurement fraud can be frightening. The stakes are even higher if the federal government is investigating you or your company. Stakes become even higher when you are indicted and charged with civil or criminal False Claims Act violations, Buy American Act (BAA Compliance) violations or criminal conspiracy charges for defrauding the government.
As government contractor fraud lawyers that handle cases related to federal contracts, we know that federal prosecutors have more resources to devote to federal investigations to prove guilt. Small businesses and large defense contractors alike are put to the test, financially and otherwise to defend and prove their innocence. The federal white collar criminal defense lawyers at Watson & Associates, LLC represent federal contractors throughout the United States and overseas that are either under investigation or charged with government procurement fraud. See information about proffer agreements.
After spending tens of thousands of dollars, many white-collar criminal defendants involved in federal procurement fraud cases quickly learn that many local criminal defense lawyers are not experienced in federal government contract law. This means that their chances of defending and fighting back against federal lawyers are immediately minimized.
Almost every government procurement fraud case commences with allegations of violating an underlying federal statute. This could be Buy American Act compliance regulations, SBA small business regulations, Federal Acquisition Regulations (FAR), Procurement Integrity Act, SBA HUBZone or SDVOSB fraud allegations.  Only then do government prosecutors tack on False Claims Act charges, conspiracy and other criminal and civil charges.
Early in a contractor business fraud case, federal prosecutors often use the threat of going after high fines or use the threat of maximum criminal jail sentences to get government contractors or defendants to admit guilt. There is no consideration for the individual or company actually committed a crime. Their goal is simply getting a conviction or settlement agreement where media articles will ruin your name and reputation.
These are just some of the many reasons why you need to take federal procurement fraud charges, even if at the investigation stage, very seriously.  You want to find a government fraud lawyer that understands the underlying allegations. Only then can you increase your chances of reducing adverse actions against you.
Watson's government contract fraud attorneys and government contractor defense lawyers develop a white collar defense team to see the matter from beginning to end. We work with local criminal counsel and focus on getting the charges dismissed or fighting during the litigation and trial phase.
Types of White Collar Criminal Cases Our Government Procurement Fraud Lawyers Handle
Purchasing fraud in government contracting creates a multitude of issues that you or your company may have to deal with. Our white-collar crime lawyers and procurement fraud defense attorneys work with our clients to put forth an aggressive defense strategy. When bringing criminal charges against contractor employees or the company, we understand that developing a strong criminal defense early in a government contract fraud investigation is essential to how the rest of the case goes.  Watson & Associates' procurement fraud defense attorneys and government contract fraud attorneys defend against, or provide outside counsel services in the following types of  purchasing fraud cases: 
Conflicts of Interest

Bid rigging fraud

Buy American Act cases

Collusive bidding between bidders

Civil fraud

Purchasing fraud kickback schemes

Defective goods

Military contractor fraud

Government construction fraud defense

Government procurement fraud investigations

Government contract fraud in small business programs

Health care fraud

Falsifying qualifications or contractor status

Labor discharging

Defective or counterfeit products

Improper product substitution

False claims Act, Qui tam 

Change order schemes

False statements and claims of vendor fraud

SBA 8(a)program fraud investigations

Limitations on subcontracting and pass-through contracts

SBA 8(a), SDVOSB fraud and HUBZone government contract fraud criminal cases

Small business criminal charges against contractor personnel
At Watson & Associates, federal contractor white collar criminal fraud lawyers and government fraud attorneys help large businesses and small government contracting firms to defend against allegations of procurement fraud and other civil and criminal allegations.
Federal Healthcare Fraud – White Collar Defense Attorneys
Healthcare fraud is becoming a hot item for federal prosecutors. The government will allege that you have used improper means to obtain funds from the government for federal healthcare.  Our procurement fraud and federal white collar criminal defense attorneys can represent your company by developing a solid legal of lawyers to fight back in cases that involve healthcare fraud, violations of the Federal False Claims Act and the Anti-Kickback Statute.
Mail and Wire Fraud White Collar Crime Lawyers
Our white-collar crime lawyers represent federal government contractors across the United States. Federal prosecutors will also bring the other related crimes such Mail and wire fraud to seal the deal in your criminal prosecution. In addition to conspiracy and false claims, these common crimes of wire fraud and mail fraud are commonplace and are used in conjunction with other white collar offenses. Wire Fraud and mail fraud are each punishable by up to 20 years of imprisonment and fines of $250,000 (for individuals) or $500,000 (for business entities), with these penalties applying to each individual case of fraud. Under 18 U.S.C. Sections 1341 and 1343, using the U.S. Postal Service, the internet, a cell phone, or any other form of electronic communication in the commission (or attempted commission) of a white-collar criminal offense is sufficient to establish liability for mail or wire fraud.
Federal Conspiracy Attorneys
Federal Conspiracy charges against government contractors and federal employees can have a devastating impact if you are fairly far removed from the actual crime.  In a conspiracy case, federal lawyers must show that conspiracy occurs when two or more people work together to commit a crime. Military contractor fraud and defense contractor conspiracy charges are often launched against prime contractors and subcontractors, family members and employees that operate a small business performing federal contracts. At Watson & Associates, LLC government contractor conspiracy lawyers and white collar crime lawyers represent co-defendants' charges as being co-conspirators to larger crimes involving federal government contracts.
Buy American Act Fraud Defense Lawyers
A government contractor that knowingly provides goods that were procured in violation of the Buy American Act or US Trade Agreements Act if the Government would not have purchased the goods from you had it known about the Buy American Act violations. Oftentimes, Qui tam whistleblower lawsuits may be brought against companies who knowingly commit Buy American Act fraud under 41 U.S.C.A. §10a-d.   In other situations, criminal defense may be needed because the DOJ or another agency initiated the investigation. If you are a government contractor facing civil or criminal liability for violating the Buy American Act, give our white collar crimes lawyers a call right away.
Federal False Claims Act 
The Federal False Claims Act (FCA) is used quite often in government contract white-collar criminal cases. When the government has evidence to show that an underlying violation in the contract is present, then the federal lawyers tack on  criminal penalties for intentionally submitting false and fraudulent claims for payment to a federal government agency. False claims can apply to every contract applied for or awarded, invoices submitted to be paid.  Watson's procurement fraud and white-collar attorneys can help you vigorously defend False Claims Act fraud cases.
Small Business Government Contract Fraud Lawyers
When federal law enforcement pursues criminal action against you for procurement fraud and violation of the Anti-Kickback Statute, there is also a violation of the Federal False Claims Act.  In SBA fraud cases involving small business certification which result in the award of government contracts, the government will then tack on criminal charges for vendor fraud because the invoices submitted for payment would (allegedly) be fraudulent and therefore subject to monetary penalties and treble damages under the False Claims Act.  Watson's government contract fraud lawyers help small businesses and federal contracting firms to defend their rights. See information about finding a criminal defense attorney in a government contracts case 
Federal Government Contract Fraud Attorneys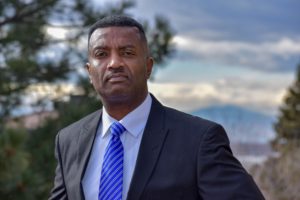 Theodore P. Watson, government contractor white-collar crime lawyer, heads the firm's department for government contractor criminal defense. The law office represents US federal contractors overseas and domestic contractors. The government procurement fraud practice concentrates on the defense of small business government contracts fraud, contractor teaming relationships,  contractor conspiracy against the federal government, False Claims Act defense, wire fraud, major fraud against the government, Buy American Act compliance violations, and Procurement Integrity Act. (PIA) defense and more. Additionally, the law firm defends clients charged with violations of the Foreign Corrupt Practices Act ("FCPA"), Service Disabled Veteran Owned Small Business (SDVOSB Fraud), HUBZone Fraud, and more. Working with local criminal defense attorneys, our white collar criminal government contract fraud attorneys help federal contractors to fight back and increase their chances of success.
Criminal and Civil Defense Contractor Fraud Lawyers
Not all government contractor fraud leads to criminal charges. Instead, federal prosecutors also focus on the civil aspects of the case. This is especially true in Buy American Act fraud and common false claims cases. As defense contractor fraud lawyers for clients involved in government contracting, we also participate in the investigation and negotiation phases of the case. 
ADDITIONAL INFORMATION ABOUT FEDERAL WHITE-COLLAR CRIMES AND FRAUD AGAINST THE GOVERNMENT 
Call  Our Federal White Collar Criminal Defense  Lawyers, Government Contractor Fraud Attorneys, and  Procurement Fraud Defense Lawyers at 1.866.601.5518 Toll-Free for a Confidential Free Initial Consultation