Government Procurement Fraud & White Collar Criminal Defense Lawyers
Procurement Fraud Lawyers -Nationwide and Overseas Help.
Free Initial Consultation. 1-866-601-5518.
 The federal government has significantly increased its procurement fraud task force and has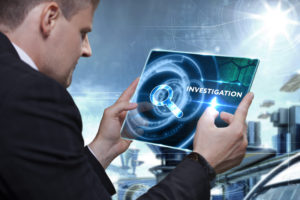 increased prosecution of small businesses and DOD contractors submitting fraudulent invoices, violation of the Buy American Act, SBA fraud, False Claims Act and other contract fraud violations.
The increased white collar criminal prosecution and high verdict penalties have put corporations and individuals on notice on increased government investigations that can lead to criminal fines and civil penalties.
Watson & Associates, LLC aggressively represents and defends government contractors and individuals nationwide and overseas facing government procurement fraud investigations, indictment or need to respond to the government's subpoena request.
These are critical stages in both a civil case and criminal prosecution. Watson's criminal defense lawyers represent corporations and individuals in the United States and overseas with white-collar criminal investigations, enforcement actions, litigation and other procurement related matters.
We have worked on the government's side – we understand procurement regulations.
We perform a detailed analysis of each case to the statutes and court decisions so that we can best advise our clients.
With law offices in Washington DC and Colorado, our contract fraud defense attorneys are geographically positioned to provide legal services to prime contractors and subcontractors involved with government procurement contracts.
Government Procurement Fraud Defense Legal Services
Government contractors, corporations, and individuals may have to deal with both criminal and civil actions at the same time. At Watson, our government procurement fraud lawyers understand the contract procurement process and help with:
SBA small business fraud civil and criminal defense, 

Internal corporate investigations,
Anti-kickback statute defense,
Anti-Kickback

violations contract bribery

Procurement Contract Wire Fraud,
Procurement Conspiracy Charges.
Homeland Security criminal defense
Federal Procurement wire fraud litigation,
Inspector General investigations

Buy American Act Fraud
For a confidential consultation, call a civil or criminal defense lawyer at 1-866-601-5518.
Other White Collar Crime and Government Contract Fraud Practices Areas:
Government contracting and procurement law statutes vary considerably. As contractor civil and criminal defense lawyers, we understand the various legal issues and nuances that arise.  As a result, our Government Contract Fraud Practice Group litigate high-profile cases regarding; SBA Small Business Fraud,  False Claims Act Defense, Foreign Corrupt Practices Act; Mail and wire fraud statutes; Securities fraud representation; Anti-money laundering, company internal investigations and compliance; DOD defense contracting and procurement fraud issues.
Speak to Criminal Defense Attorney John Scorsine. Call 1-866-601-5518.
Help With US Government Corruption & Fraud Waste and Abuse Cases
Since there are different angles that the federal investigative agencies can approach a contractor for procurement fraud, our white collar defense attorneys and procurement fraud lawyers stat well versed in such areas as bid rigging and false representations during the bidding process, falsification of documents and invoices, overcharging the government for defective products, fraud waste, and abuse, or recent issues such as limitation on subcontracting requirements and pass through contracts.
Price fixing: As procurement fraud lawyers, we represent contractors involved with price fixing and criminal charges resulting from collusion and other violations of government procurement policy.
Government grants: Another area of government fraud investigations include unlawful use of government grants due to a violation of SBA small business regulations, SIBIRS procurement fraud, ITAR violations and export control. These are areas where our federal procurement fraud defense attorneys can help.
Government Corruption Criminal Charges
When corporations or government officials are criminally charged with government corruption, our criminal defense lawyers can help. Whether situation involves fraud waste and abuse of violation or procurement integrity regulations involving government procurement contracts, the defense lawyers at our law firm can help.
Corporate officers and corporate directors seek our legal advice and aggressive representation to defend against allegations against a wide variety of White Collar crimes.
Buy American Act Government Contract Fraud
There is an increasing amount of federal procurement fraud and government contracts cases involving violation of the Buy American Act. Although there are certain exceptions to the statute, prime contractors and manufacturers still find themselves under government investigation for criminal procurement fraud for violating the Buy American Act.
Our criminall defense lawyers represent DOD contractors in the U.S. and overseas
Additional Information About White Collar Crime
Nationwide Procurement Fraud Prevention and Legal Services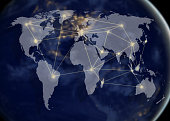 Our Government Contracts and procurement fraud defense  and white collar defense law firm provides legal counsel to contractors throughout the United States and overseas with fraud prevention and investigation help including Alabama, Alaska, Arizona, Arkansas, California, Colorado, Connecticut, Delaware, Florida, Georgia, Hawaii, Idaho, Illinois, Indiana, Iowa, Kansas, Kentucky, Louisiana, Maine, Maryland, Massachusetts, Michigan, Minnesota, Mississippi, Missouri, Montana, Nebraska, Nevada, New Hampshire, New Jersey, New Mexico, New York, North Carolina, North Dakota, Ohio, Oklahoma, Oregon, Pennsylvania, Rhode Island, South Carolina, South Dakota, Tennessee, Texas, Utah, Vermont, Virginia, Washington, Washington DC, West Virginia, Wisconsin, Wyoming, and Virgin Islands.  The law firm also helps with procurement fraud prevention and represents government contractors in Dubai, Afghanistan, Iraq and Saudi Arabia.
Call our federal procurement law attorneys today for immediate help.
Speak to an Attorney & Get a Free Initial Consultation
Contact Our Government Procurement Fraud & Criminal Defense Lawyers
If you or your company is involved in a pending case for US government corruption, labor and overcharging, false statements or needs help with procurement fraud prevention, False Claims Act criminal defense, or federal government procurement fraud investigation matter, contact our white collar crime lawyers and criminal defense attorneys at 1-866-601-5518 for a free, confidential initial consultation.