Procurement Fraud, White Collar Criminal Defense Attorney & Government Fraud Lawyers
Establish the strength and weaknesses of your case early. The government has already used its substantial resources against you. Our criminal attorney understands how the federal contracting playing field works, felony offenses, and the issues presented in government contract fraud cases. We officer Nationwide White Collar Crime Defense Lawyers for charged defendants.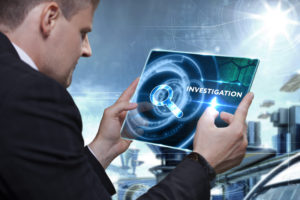 The federal government has significantly increased its government contracts task force and has increased prosecution of small businesses and DOD contractors submitting fraudulent invoices, misrepresentation, violation of the Buy American Act, SBA contract fraud, False Claims Act and other federal contract compliance violations.
Experience with federal procurement regulations

Small business program experience

Lawyers with detailed experience with federal criminal cases and the process

You get legal representation based on legal authority and our ability to think out of the box

Get competitive legal rates.
This increased white collar criminal prosecution and high verdict penalties have put corporations and individuals on notice of increased government investigations that can lead to substantial jail time, criminal fines and civil penalties.
With law offices in Washington, D.C. and in Denver, Colorado, Watson & Associates, LLC government contract criminal defense lawyers aggressively represent and defends government contractors and individuals nationwide and overseas facing government investigations, whistleblower allegations, criminal indictment for government grants or procurement contracts. We also represent companies seeking help responding the federal government's subpoena request.
Federal Qui Tam Lawsuit & Government Procurement Fraud Defense Legal Services
Government contractors, corporations, and individuals facing criminal allegations in qui tam lawsuits, Whistleblower cases, or False Claims Act government investigations may have to deal with both criminal and civil actions at the same time. If you are looking to find a lawyer that can effectively represent you or your company, at Watson, our government procurement contract lawyers understand the government contracting procurement process and help with:
White collar crime investigations

SBA small business civil and criminal defense

Charges of conducting procurement fraud schemes

Internal corporate investigations,
Anti-kickback statute defense,

Anti-Kickback violations and contract bribery,

Misrepresentation allegations and felony offenses,

Procurement contract defense litigation

Money laundering in government contracting

White Collar Criminal Defense 

SIBIRS and embezzlement Criminal Charges,

Procurement ethics and compliance
If you are looking to find a qui tam lawsuit lawyer that understands the serious issues presented with felony offenses, speak to a Federal Criminal Defense Lawyer and Government Contract Fraud Attorney John Scorsine. Call 1-866-601-5518.
Common Criminal Where the Feds Come After You and We Can Help
 Charges of wire fraud conspiracy and for paying illegal gratuities to a government official, in connection with the award of federal government contracts.

Charges of conspiracy for giving government contractors an unfair advantage of bidding on federal contracts

Participation in a conspiracy to obtain government contracts through misrepresentation. 

White collar crime investigations and charges for violation of limitations on subcontracting regulations and fraudulent schemes for pass-through contracts

Criminal charges in white collar investigations for collusion when bidding on government contracts

Procurement Contract Fraud Schemes and felony offenses involving the SBA 8(a) BD Program, HUBZOne and SDVOSB small business programs.
Other White Collar Criminal Defense Lawyers and Government Contract Practices Areas:
Government contracting and procurement law statutes vary considerably. As contractor civil and criminal white collar criminal defense attorneys, we understand the various legal issues and nuances that arise.  As a result, our Government Contract fraud lawyers litigate high-profile cases regarding; SBA Small Business Fraud, Misrepresentation, False Claims Act violations, Foreign Corrupt Practices Act; Mail and wire fraud statutes; Securities fraud representation; Anti-money laundering, federal government investigations and compliance; DOD defense contracting issues.
Find a Government Contract Fraud Lawyer that can Help with U.S. Government Fraud Waste and Federal Contract Criminal Charges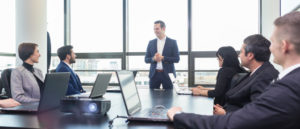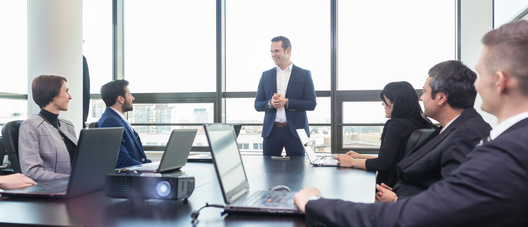 Government contract fraud authorities come at all angles: Since there are different angles that the federal investigative agencies can approach a contractor for procurement contract fraud, our white collar crime defense attorneys and government fraud attorneys are well versed in such felony offenses and federal contract criminal charges as bid rigging and false representations during the bidding process, falsification of documents and government invoices, SBIRS False Claims Act, government fraud misrepresentation and overcharging the government for defective products, fraud waste, and abuse, or recent issues such as limitation on subcontracting requirements and pass through contracts.
Price fixing: As government lawyers and qui tam lawsuit attorneys, we represent contractors involved with price fixing and federal contract criminal charge 

resulting from collusion and other violations of government procurement policy.

Government grants and SIBIRS: Another area of government fraud investigations include unlawful use of government grants due to a violation of SBA small business regulations, SIBIRS procurement fraud, ITAR violations and export control. These are areas where our federal criminal defense attorneys can help.
False Claims Act defense: Many small businesses find themselves as part of government investigations alleging pass through schemes, submitting invoices under the SBA small business programs such as the 8(a) Business Development Program, HUBZone Program, and others. Those invoices can develop into False Claims Act violations.
Government fraud pre-indictment and post-indictment criminal defense legal services. Protecting your legal rights early in the process is very important. Our procurement fraud defense attorney will immediately assess each case and develop a road-map for the next steps.
Corporate officers and corporate directors seek our legal advice and aggressive representation to defend against allegations against a wide variety of White Collar crimes.
Small business government contractors are usually targeted for allegations of government fraud. To effectively defend themselves having defense lawyers that understand the various SBA small business program regulations can be a benefit when involved in a federal criminal case.
Subcontractor involvement becomes a serious issue when a criminal charge involves defense contractor fraud against the federal government. Our white collar defense attorneys can help.
Additional Information About White Collar Crime and Government Contract Fraud
Speak to an Attorney & Get a Free Initial Consultation
Contact Our Government Fraud Lawyers & White Collar Criminal Defense Lawyers
If you or your company is involved in a pending case for federal contract criminal charge in government contracting, labor and overcharging, contract fraud false statements or looking to find a lawyer to help with fraud prevention, False Claims Act defense, or federal government investigation matter, contact our white collar criminal defense lawyers and government contract fraud lawyers at 1-866-601-5518 for a free, confidential initial consultation.