Government Fraud Attorney, Contractor Procurement Fraud Lawyers & White Collar Defense
Nationwide White Collar Criminal Defense Attorneys & Government Fraud Lawyers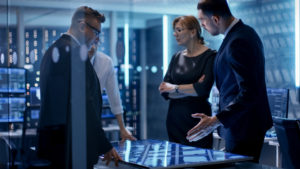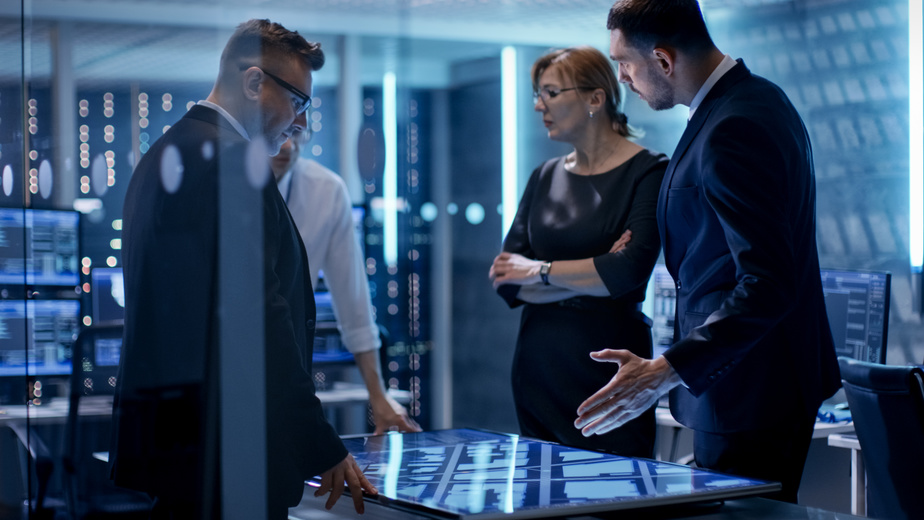 If you or your company is involved in an alleged violation of procurement regulations or some other form of government contract fraud, how you proceed to the next step can make the difference between total dismissal or your case or paying a fine versus jail time.
Does your defense lawyer understand the substantive issues in federal government contracting for goods or services?
Are you fully aware of what the government can do next?
What impact does your initial communication with federal investigators or prosecutors have on the outcome of your case?
Are you a small business that is a target for defrauding the government, bid rigging or some other crime? Do federal prosecutors really understand the rules governing SBA small business programs?

What the pros and cons of continuing to the indictment phase?
These are all important questions that you must answer before taking on federal prosecutors in a criminal case. The federal government seems to be prosecuting more and more case defense contractor fraud cases in the last 7 years.
Government Procurement Fraud & Defense

 Contractor Fraud Attorney Services
Watson's government contract fraud attorneys understand the government contracting procurement process and help with:
Bid rigging

White collar crime investigations
Internal corporate investigations,
Anti-kickback statute defense,
Anti-Kickback violations and contract bribery,
Misrepresentation allegations and felony offenses,
Procurement contract defense litigation
Money laundering in government contracting
White Collar Criminal Defense 
Vendor kickbacks
SIBIRS and embezzlement Criminal Charges,
Procurement Conspiracy Charges
In many cases,  you can get a more favorable result when you have a white-collar criminal defense attorney that understands the government's case and not just the defendant' side. Contact our government fraud attorneys now. 
Many  government contract fraud cases include:
Submitting false invoices for payment: This may involve certification that subcontractors were paid when in fact they were not; overrepresentation of work completed with defective materials or payment for products that violate the Buy American Act or some other defective products rule. Many procurement and government contractor misconduct cases also include False Claims Act violations where small businesses allegedly have defrauded the government by developing fraud schemes that violated the SBA small business programs.
Any type of alleged defense contractor misconduct allegations almost always ends up with some level of a government investigation or criminal charges being brought by federal prosecutors.
At Watson & Associates, LLC, our federal criminal defense attorneys put together a team of top professionals that understand the various FAR and procurement regulations involved. When it comes to small business fraud and associated government contract fraud allegations, we are particularly well-versed in the various SBA small business programs. We are uniquely positioned to present a strong defense to any government fraud allegations.
NATIONWIDE LEGAL REPRESENTATION
We represent federal contractors and individuals in all states.
As government procurement fraud lawyers, the Watson & Associates law firm represents small businesses and larger DOD contractors nationwide and overseas.  Federal procurement law reaches to every state and even to countries where contractors are involved in U.S. Federal Contracting.  
Get a defense team that includes former federal prosecutors and government contract attorneys 

Increase your chances of presenting a strong legal defense that impacts your end result

Work with white collar criminal defense lawyers that understand how the federal criminal system really works

Develop the strong points of your case early
Handle both criminal and civil cases concurrently. Government contractors, corporations, and individuals facing federal contract criminal charges and consequences of government fraud in qui tam lawsuits, Whistleblower cases, or False Claims Act government investigations may have to deal with both criminal and civil actions at the same time.  
Being able to handle simultaneous pending criminal or civil cases benefits your company because issues addressed in other cases can impact the case that you are more concerned about. 

 Federal prosecutors have a wide variety of legal tools to carve our their fines and criminal penalties.

For high-stakes cases, as business fraud lawyers we work with former federal prosecutors on our criminal defense team.
GOVERNMENT PROCUREMENT FRAUD DEFENSE LAWYERS
We handle common defense contractor fraud cases including:
Homeland Security criminal defense
Federal Procurement wire fraud litigation,
Inspector General investigations

SBA small business fraud cases

Conflicts of interest

Alleged fraudulent invoices to the government

Defense contractor misconduct involving prime and subcontractor conspiracy allegations

Allegations of a government fraud and collusion
LEGAL PROFESSIONALS DEVELOPING AGGRESSIVE PROCUREMENT FRAUD CRIMINAL DEFENSE FROM INVESTIGATION TO LITIGATION 
The process of getting a favorable result in defense contractor fraud case starts with understanding how the system works and using it to your advantage as a potential criminal defendant. In federal government procurement fraud cases, knowing the substantive areas of the underlying government's charges can be a huge leverage in minimizing the impact of an adverse decision. We help with fraud defense case involving:
Falsifying information on contract proposals

Using Federal money to purchase items that are not for Government use

Billing multiple contract for the same work

General consumer fraud in the bid process

Billing for expenses not incurred in the contract

Billing for work that was never performed

Falsifying data in furtherance of getting paid

Substituting approved materials with unauthorized products

Misrepresenting the contract status to continue receiving Government funds

Charging higher rates than those stated or negotiated for in the contract; and

Influencing government employees to award a grant or contract to a particular company, family member, or friend.
Our lead government contractor fraud attorney, has over two decades of experience in government contractor and criminal defense cases and is even admitted to the Supreme Court of the United States.  He has extensive experience with specific areas in federal procurement, export control criminal defense, ITARs violations and various aspects of government contracts law.
Common Federal Contractor Misconduct and Criminal Charges 
 Federal contract fraud charges and for paying illegal gratuities to a government official, in connection with the award of federal government contracts.

Charges of conspiracy for giving government contractors an unfair advantage of bidding on federal contracts

Participation in a conspiracy to obtain government contracts through misrepresentation. 

White collar crime investigations and charges for violation of limitations on subcontracting regulations and fraudulent schemes for pass-through contracts

Criminal charges in white collar investigations for collusion when bidding on government contracts

Government Contract Fraud Schemes and felony offenses involving the SBA 8(a) BD Program, HUBZone, and SDVOSB small business programs.
Nationwide Help White Collar Criminal Defense Attorneys & Procurement Fraud Lawyers
We help large and small federal contractors regardless of their state.
FEDERAL GOVERNMENT FRAUD LAWYERS HELPING CLIENTS TO DECIDE THE BEST LEGAL POSITION EARLY IN THE CASE
Given the stiff consequences for federal contract criminal charges and charges in white collar crimes, our white collar criminal defense lawyers understand the various legal issues and nuances that arise in defense contractor fraud cases.   We understand that a sound legal strategy up front is critical to getting a more favorable result for our clients. As a result, our federal business fraud lawyers litigate high-profile cases regarding; SBA Small Business Fraud, Misrepresentation, False Claims Act violations, Foreign Corrupt Practices Act; Mail and wire fraud statutes; Securities fraud representation; Anti-money laundering, federal government investigations, and compliance; DOD defense contracting issues.
ADDITIONAL INFORMATION ABOUT WHITE COLLAR CRIMES AND GOVERNMENT CONTRACT FRAUD 
Call Our White Collar Government  Procurement Fraud Lawyers Today
CALL OUR GOVERNMENT CONTRACT FRAUD LAWYERS  AND WHITE COLLAR CRIMINAL DEFENSE ATTORNEYS FOR IMMEDIATE HELP
To learn more about Watson & Associates, LLC and our legal representation as government procurement fraud lawyers, please call our law office today. When it comes to defending your case in the federal court system, time is of the essence. contact our federal criminal defense lawyers and government contract fraud attorneys at 1-866-601-5518 for a free, confidential initial consultation.