Government Contractor Fraud Lawyers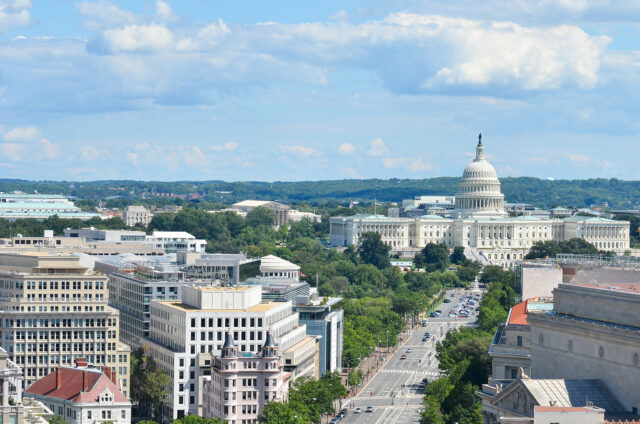 Nationwide Federal Government Contract Fraud Lawyers and Defense Attorneys – Your Trusted Defense Team that Aggressively Defends Small and Large Businesses Across the United States – Civil and Criminal Fraud. As Contractor lawyers, we help clients across the country minimize the chance of indictment or conviction By avoiding some of the most costly mistakes seen in federal contracting. 
Facing government contractor fraud allegations? As a government contractor, you are held to the highest ethical and legal standards. Any allegations of fraud can have severe consequences, including financial penalties, suspension or debarment from government contracts, and even criminal charges. It is crucial to have experienced government contractor fraud defense attorneys on your side to protect your business and reputation.
Our Government Contractor Fraud Defense Expertise
Our team of seasoned Government contracts fraud attorney possesses in-depth knowledge of the complex legal issues surrounding government contracts. We have a proven track record of litigating the very issues that cause Government contractor fraud investigations to start.
government contractors facing a wide range of fraud allegations, including:
False Claims Act (FCA) Violations

Cost Fraud

TAA Compliance
BAA Compliance

Price Fraud

Procurement Fraud

Subcontractor Fraud
Our Approach to Government Contractor Fraud Defense
We take a comprehensive and proactive approach to government contractor fraud defense, tailored to each client's specific needs. Our services include:
Thorough Contract Fraud Investigations to gather evidence and identify potential defenses

Strategic Legal Counsel to navigate the complexities of government investigations and legal proceedings

Skillful Negotiations to reach favorable resolutions and minimize potential penalties

Aggressive Representation in court to protect your rights and interests
Other Government Contract Fraud Cases We Handle
Our government contract lawyers handle cases related to:
False Certifications

Fraudulent invoices

Congressional Investigations

Criminal Antitrust

Criminal Securities and Financial Fraud 

DOD, OIG or DOJ Civil Investigative Demands (CID)

Criminal Subpoenas and Criminal charges
Defense Contractor Fraud Law firm – Government Construction Fraud Attorneys
Many government contract law fraud cases originate in federal construction projects. Sometimes, companies are charged with violating the Buy American Act compliance requirements. Others are criminally charged for subcontracting violations and defective products. Our federal government defense contractor fraud law firm focuses on providing essential support to government contractors and small businesses when they face government investigations related to construction fraud. If you need construction contracting representation, our law firm can help.
Government Contractor Fraud Penalties
Companies charged with fraud against the government are subject to federal sentencing guidelines. Often in these government contracting fraud cases, the accused is a legitimate business owner. Unfortunately, not all laws are created equal. your reputation is sound but for some reason, an internal mistake lands you before the DOJ or OIG investigations office
The maximum penalty for major fraud against the government in violation of 18 U.S.C. Section 1031 is 10 years' jail time and/or a fine of up to $1,000,000.00.  The maximum penalty for violations of 18 UUSC Section 287, the false claims statute, is 5 years in prison and/or a fine.  These contractor fraud penalties may be imposed concurrently, meaning they are to be served at the same time or consecutively.
Hire Defense Contractor Fraud Attorneys That Understand the Issues
This mistake results in higher indictments and convictions. Federal prosecutors' jobs become much easier when defense counsel in a government contract fraud case does not understand the underlying allegations that ultimately lead to a False Claims Ac case, contractor conspiracy charge, or wire fraud charge.
Without understanding the substantive law issues, contractors experience more indictments and criminal convictions.

Federal prosecutors love it when contractor defendants retain criminal defense attorneys with no government contracting experience.

How to defend against government contractor fraud when you have violated no procurement laws
Avoid the Costly Mistake of Hiring Local Criminal Defense Contractor Attorneys Without Government Contracting Experience Often Lead to Indictment and Conviction
Federal prosecutors will frequently threaten with maximum sentences to get you to admit guilt, regardless of whether you have committed a crime or not.  Having a government contractor fraud attorney who understands the underlying issues and procurement statutes relieves pressure. Prosecutors know that many local criminal defense lawyers are inexperienced in federal government procurement. Therefore, their chances of prevailing in a criminal case are high. Our government defense contractor fraud lawyers and defense attorneys for fraud cases give our clients the advantage of being able to push back on the government's often incorrect analysis and application of the law.
Hiring local criminal defense contractor lawyers without specific government contracting experience can lead to costly mistakes. The intricate regulations and unique aspects of government contract-related allegations demand specialized knowledge. With Watson & Associates, LLC, you're not just investing in

government contract fraud

defense; you're investing in a government contractor fraud attorney with the precise expertise needed to navigate these complexities and reduce the chances of high fees or jail time.  Representing clients charged with government contractor fraud is one of our strengths.
Lead Government Contract Fraud Lawyers
Call Our Federal Government Contractor Fraud Lawyers
Government contractor criminal defense lawyer free consultation: Federal defense government contractor fraud lawyers are available now to help. Call 1-866-601-5518 or contact us by e-mail to arrange an initial free, confidential and informative consultation with experienced government fraud attorneys. (Criminal and Civil).  Call and Speak to Attorney Theodore Watson Immediately.