FAR Buy American Act Compliance & TAA Reciprocal Trade Agreement Act Compliance Lawyers
Avoid Costly Buy American Act (BAA) & Reciprocal Trade Agreement Act Compliance Mistakes. Nationwide Help
 1-866-601-5518  FREE INITIAL CONSULTATION
Th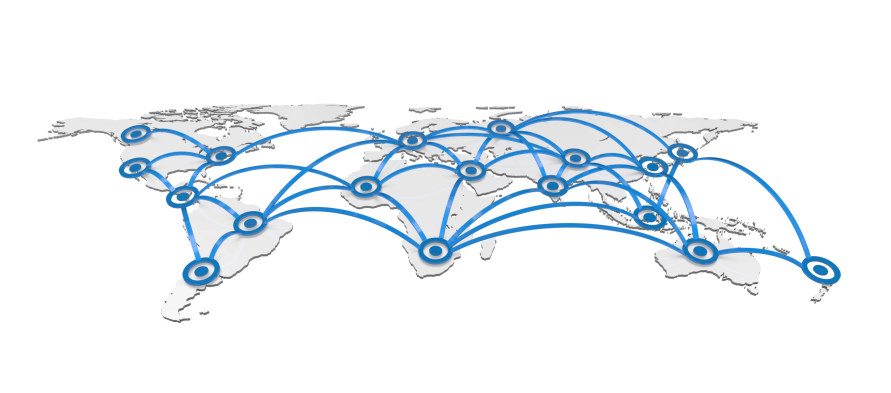 e Buy American Act is in place to minimize the government's procurement of supplies which are not domestic end products in the United States. Many companies find themselves liable for severe fines and penalties for not understanding major regulations such as those involving China trade agreement rules, COTS contracts, FAR Part 25 and DFARS countries for federal government contracts.
Also, the purpose of the statute is to allow preference to domestic end products and sources of unmanufactured articles, manufactured goods, and construction material for public use unless a specific exemption applies. The bottom line is to push for fair trade and open market with a preference to buy American made products.
We offer prompt response to project requirements;

Assessment of regional trade agreements

Legal services at a fraction of the cost at larger law firms;

Detailed assessments and candid responses to our clients.
Many companies selling products to the federal government often find themselves facing violations or bid protest litigation from either the FAR requirements or North American TAA Trade Agreement Act of 1979 violation. Failure to accomplish either can lead to severe consequences for not buying American made products under the False Claims Act.
We help our clients to avoid costly mistakes with the Buy American standard and to develop proactive measures.
With law offices in Washington, DC and Colorado, FAR Buy American Act attorneys and Reciprocal Fair Trade Agreements Act TAA Lawyers at Watson & Associates, LLC  provide personalized legal counsel and consulting solutions to large DOD contractors and small businesses across the U.S. 
We provide assessment and consulting services. We also provide legal services in bid protests and government investigations about Buy America restrictions, Buy American standards, BAA qualifying countries, and legal analysis for clients involved with foreign trade and China trade agreement rules.
FAR Part 25 Buy American Act Requirements & Reciprocal Trade Agreement Act TAA Compliance Services.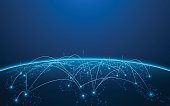 When it comes FAR Buy American Act requirements and Reciprocal Trade Agreement Act compliance, the law firm offers legal analysis to be TAA compliant for government contractors nationwide. Our lawyers help with:
Assessing client products to see if they meet the two-part test 

FTA — TAA Trade Agreement Act (Trade America Act) Compliance and Buy America Act Regulations, 41 USCA Section 10a-d and FAR Part 25;

Assessment of whether materials and supplies fall under the statutory exceptions.

General agreement on foreign trade tariffs and global trade treaty agreements;

Foreign trade adjustment assistance;

COTS Contracts

Buy American act exceptions

China trade agreement

 rules

Help with regional trade agreements

Legal issues related to restriction for procurement of ammunitions;

ITAR compliance matters

Compliance with trade agreements and Buy American Act countries list

Improper agency FAR BAA assessments when buying American made products 

Internal policies and controls for fair trade and open market compliance

FAR Buy American Act bid protest litigation and defense
To Avoid Liability for Not Buying American made Products,  Call on of our BAA lawyers for a FREE Initial Consultation at 1-866-601-5518.
TAA Trade Agreement Act and FAR Buy American Act Restrictions
The US government wants to primarily buy American made products. FAR Part 25 Buy American Act restrictions can be problematic for companies that produce several end products. US domestic content restrictions on fair trade and open market contain required provisions that call for purchased items using specific funds appropriated or otherwise made available by Congress be produced or manufactured in the United States.
Are you TAA compliant? Federal government contract law contains a number of such restrictions under the Buy American standard. Although some of the requirements are waived because of the Reciprocal Trade Agreement Act, Watson & Associates' BBA and export control lawyers can help you to sift through the confusion and develop internal BAA agreement checklists, policies and controls to keep you TAA compliant.
Buy American Exceptions
There are Buy American Act exceptions, which permit the procurement of foreign end products and the use of foreign construction material.  These exceptions under the Buy American standard primarily occur when:
The expected value of the federal procurement is below the micro-purchase threshold;

Goods are for use outside on projects the United States;

Federal procurement of domestic goods or the use of domestic construction materials would be inconsistent with the public interest

Domestic end products or construction materials in the United States are unavailable;

The government contracting agency is buying information technology that is a commercial item; or

The purchased goods are acquired specifically for commissary resale.
Under FAR 25 41, USC 10a-10d, now 41 USC 8301-8305., Does Your Product Meet The Buy American Act Two-Part Requirements Test? As FAR Buy American Act lawyers, we help our clients to apply the two-part test under the Buy American standard requirements that government contracting agencies use to assess end products. The CO will look to see if:
Your end-product is manufactured in the United States, and

 if more than 50 % of the cost of all the component parts are also manufactured in the U.S.
If your company meets this requirements test, then your product could be considered a "domestic end product" under the Act.
Are there alternative statutory provisions for construction contracts and supply contracts? The Buy American Act statute allows separate applications and provisions for federal government supply contracts and federal construction contracts and applies. to small business set-asides.
Buy American Made?
Do American Act Provisions Apply to Small Businesses?
Yes. Buy America Act provisions do apply to small business set-asides
Government contractors hire Watson & Associates' to help them to decide whether or not they are in compliance with the U.S. Reciprocal Trade Agreement Act and any COTS contract requirements. When making a determination under FAR Part 25 and DFARS as to whether your products are TAA compliant, we look in detail at the manufacturing process of your products, component lists, the various locations involved and also case law regarding Fair Trade Agreements Act decisions.
We help clients to avoid costly mistakes and fines associated with non-compliance.

We provide guidance about Trade Agreement Act compliance when bidding on government contracts.
Speak to an Attorney & Get a Free Initial Consultation
Call Our FAR Buy American and Trade Agreement Act Attorneys
If you are facing a dilemma with FAR Buy American Act requirements, restrictions, COTS contract exceptions to buy American made regulations or compliance disputes, a bid protest, or issues related to the US Reciprocal Trade Agreements Act –  Fair Trade Agreement Act compliance issues / FAR 25 requirements call Watson's attorneys for immediate help at 1-866-601-5518.