Government Contractor Federal Crimes Lawyer :: Conspiracy & Major Fraud Defense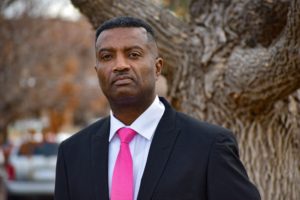 Major fraud against the United States is a criminal charge that is very serious for a government contractor. Companies can face serious jail time for defrauding the government and other legal penalties.  Federal prosecutors will add on counts of wire fraud when part of the large-scale scheme is to defraud the federal government if the underlying contract is more than $1 million dollars. If you are indicted or facing a trial for conspiracy to commit major fraud against the United States, our government contractor federal crimes lawyers and contractor defense attorneys can help.
The DOJ and other federal law enforcement agencies may show up at your door and make serious allegations and issues threats of jail time and heavy fines if you do not cooperate, they often threaten the future of your business and the hard work that you have spent years building. You should not just cave in without legal representation. 
Theodore Watson, federal contractor white collar crime lawyers for government contractors, at Watson & Associates, LLC defends government contractors in both civil and criminal cases of alleged conspiracy and fraud against the federal government.
What are Criminal Charges for  Major Fraud Against the United States?
The criminal statute, 18 USC 1031m states that whoever knowingly executes, or attempts to execute, any scheme or artifice with the intent to defraud the United States or to obtain money or property  ]by means of false or fraudulent pretenses, representations, or promises, in any procurement of property, or services as a prime contractor with the United States or as a subcontractor or supplier on a contract in which the prime contract with the United States, if the value of the contract, subcontractor, or constituent part thereof, for service or property is $1 million or more.
If found guilty of procurement fraud, contractors and defendants can face up to ten years of prison time.  Federal prosecutors must prove allegations of major fraud against the United States beyond a reasonable doubt. This is a high burden of proof, especially when beyond a reasonable doubt applies to each element of the crime. Depending on the facts of the case, proving intent can be difficult.  Our government contractor fraud attorneys understand the federal procurement process and can aggressively represent our clients in these types of cases.
18 USC 1031 Criminal Penalties
If you are indicted and convicted under 18 USC 1031 for major fraud against the United States as a government contractor, you can be fined not more than $1,000,000, or imprisoned for not more than 10 years, or both. Having an experienced fraud defense attorney and federal criminal defense lawyer that understands government contracting programs and rules can mean the difference between jail time for defrauding the government and being acquitted. A court can also impose any other sentences available under this stature, including without limitation a fine up to twice the amount of the gross loss or gross gain involved in the offense pursuant to 18 U.S.C. section 3571(d).
Prosecutors and Courts
If you are a federal government contractor facing criminal conspiracy charges in a case that alleges major fraud against the United States, the government will more than likely seek the most severe penalties for jail time, restitution and fines. This can create a huge financial burden. The mere fact that there was an indictment can be detrimental even though the government must develop is own proof from scratch after the indictment. See information about getting federal indictments dismissed.
Courts tend to impose the harshest penalties when a jury convicts the defendant. When the stakes are high and your future is at risk, there is no question that you must hire the best government contractor criminal defense attorneys and federal crimes lawyers to protect you in court.
What is Conspiracy to Defraud the United States Government – 18 USC 371,?
The general conspiracy statute, 18 USC 371, creates an offense "[i]f two or more persons conspire either to commit any offense against the United States or to defraud the United States, or any agency thereof in any manner or for any purpose. If you are convicted of federal conspiracy to defraud the United States.  government under 18 USC 371, you can be facing up to five years in federal prison and fines up to $250,000. If you are a government contractor convicted in a case of a conspiracy by organizations, you can face up to $500,000 in fines and penalties. Call and speak to our contractor conspiracy defense attorneys for immediate help.
Who We Are and What We Do
Watson & Associates' attorneys primarily focus on business law and government contracts practice. Our attorneys advise clients and represent federal contractors across the U.S. and overseas. The firm has been in existence since 2003 and has been called upon to help in various aspects of federal contracting laws. Small businesses and large companies alike call upon our  government contractor fraud defense attorney and white collar crime lawyers for legal assistance in criminal defense and procurement fraud, bid protests, claims, and various legal issues in the procurement arena. The firm's federal lawyers practice before the Court of Federal Claims, SBA Office of Hearings and Appeals, and the U.S. Court of Appeals for the Federal Circuit. We also practice before the various Boards of Contract Appeals.
Government Contractor Fraud Attorneys for Small Business Federal Contractors
At Watson & Associates, LLC our government contract fraud defense lawyers and federal crimes lawyers understand the various small business programs and the rules associated with them. This includes the SBA 8(a) BD Program, HUBZone and SDVOSB small business programs.  When federal prosecutors bring criminal charges for major fraud against the United States, there will more than likely be allegations of business control, affiliation or limitations on subcontracting allegations to build their case in chief. Having an experienced criminal defense legal team and government contract small business lawyers that understand this complex set of rules is critical when looking at your chances of getting a not-guilty verdict.
Federal Crimes Lawyers – Legal Defense for Large Business Government Contractors
Watson &. Associates also represent large businesses charged with wire fraud or major fraud against the United States under 18 USC 1031, or conspiracy to commit fraud when a government contract is involved.  When mentor protégé relationships are involved, our federal crimes lawyers can help. When there are allegations of Buy American Act compliance violations, Federal Acquisition Regulation (FAR) compliance or False Claims against the government our contract criminal defense lawyers are ready to help.
Contact our Government Contract Fraud Criminal Defense Attorneys
If you are facing indictment or trial for fraud against the United States, call our government contractor fraud attorneys and federal crimes lawyer at Watson &. Associates, LLC. Call Toll Free at 1.866.601.5518 for a FREE and CONFIDENTIAL consultation.