Federal Wire Fraud Defense Attorneys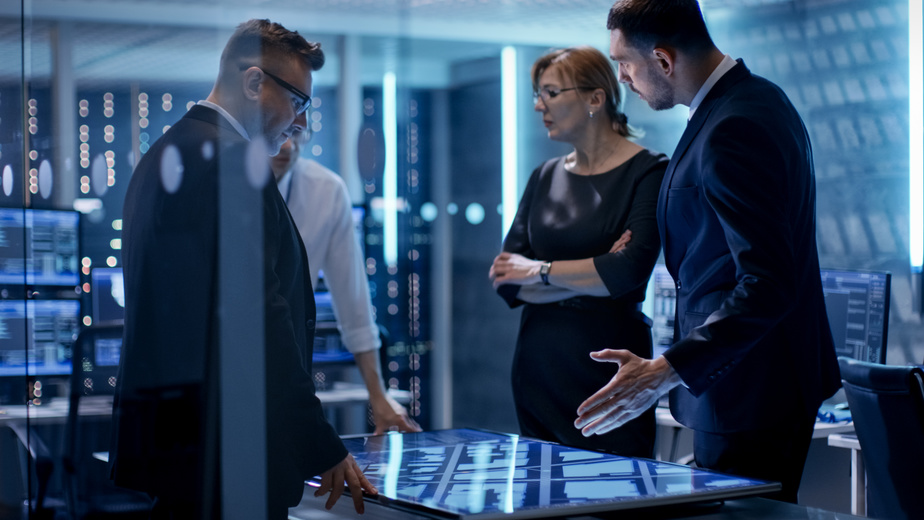 We are top procurement fraud lawyers and nationwide government contractor federal wire fraud defense attorneys: Civil and criminal wire fraud charges are serious federal offenses punishable by huge fines and up to 20 years in prison. Despite making honest mistakes and not intending to defraud the federal government, federal contractors, whether large businesses or small businesses, find themselves facing indictment and conviction of federal fraud, among other charges.
If you are a federal government contractor, employee or somehow being investigated or have already been charged with fraud against the United States, you want to find government contractor white collar crime lawyers and experienced federal wire fraud defense lawyers that can aggressively push back against federal prosecutors. Although wire fraud is a federal crime, the real issues lie with the underlying actions that the prosecutors and OIG are alleging led to the criminal fraud charges.
Why are so many government contractors charged and convicted of wire fraud? Because many local criminal defense attorneys fail in this area because many are not experienced in the underpinnings and day-to-day requirements of government contracting and the various regulations associated with federal procurement.
Federal Contractor Wire Fraud Lawyers with Proven Government Contracting Experience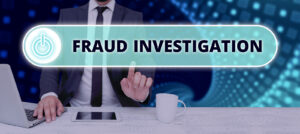 Wire fraud lawyers for federal government contractors: Watson & Associates, LLC federal criminal lawyers represent small businesses and large defense contractors facing civil and criminal charges for government procurement fraud. Defending federal criminal charges resulting from a finding that a contractor has used fax machines, telephone lines, and or the internet to bid on or acquire government contracts or payment. Similarly, federal mail fraud charges attach to cases where the contractor may have used the US mail to submit bids or invoices.
However, there is still an underlying allegation that must first be dealt with. This is where many federal fraud criminal defense lawyers miss the mark. The underlying issues may rest with SBA small business contract violations, Buy American Act compliance violations, and pass-through fraud schemes.
What is the Prosecution's Approach? Early in the case, federal prosecutors from the DOJ, OIG, or some other law enforcement agency will frequently threaten or intimidate government contractors or individuals with maximum fines and go after maximum sentences to get clients to admit guilt, regardless of whether the contractor or individual defendant actually broke the law. There is sometimes a rush to judgment regardless of an honest mistake, lack of intent, or other requirements for bringing civil and criminal charges. As result, you easily find yourself pressured to acknowledge some level of wrongdoing for mail or wire fraud despite being innocent and despite a presumption of innocence in a criminal case. 
Hurdles Faced by Large and Small Businesses: Whether you are facing false claims charges for procurement fraud, Buy American Act fraud, allegations of failing to comply with SBA small business programs, VA SDOVSB programs, or limitations on subcontracting, companies facing government contractor fraud charges tend to hire criminal defense attorneys that have no hands-on experience with government contract law, small business laws, or rules governing the very behavior that lead to wire fraud or false claims. Oftentimes, the specific behavior alleged at the beginning is governed by some level of procurement regulations. Without having the experience on your team, indictment and ultimate criminal conviction are likely.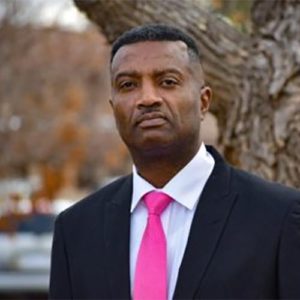 Theodore P. Watson practice leader: With 20 years of experience in federal procurement, Watson & Associates has built its reputation by representing government contractors in the very issues that federal prosecutors investigate and ultimately try to convict CEOs and federal contractor entities. There is usually no dispute that a defendant used the 'mail' or 'wire' to acquire government contracts. Instead, like False Claims Act criminal and civil charges, having a civil or criminal defense lawyer that understands the underlying behavior and issues is where you increase your chances of successfully prevailing in federal wire fraud defense or mail fraud defense. Contractors are increasingly submitting to pleas and settlements simply because defense counsel may lack the necessary experience in federal government contracting.
As government contractor fraud attorneys and white collar crime lawyers, we also conduct internal investigations on behalf of federal defense contractors and small businesses. Fraud allegations are common in many different types of federal criminal investigations that involve government contracts. Our federal wire fraud attorneys have extensive experience helping clients avoid the substantial penalties imposed under the federal wire fraud statute.
Government Contractor Federal Wire Fraud Defense Attorneys Services
Nationwide federal contractor criminal defense lawyers:  Watson & Associates' government contractor federal wire fraud defense lawyers. and contractor fraud attorneys provide aggressive legal representation and work with local criminal defense lawyers across the U.S. by using our combined 30-plus years of federal government contracting experience. As one of the top federal wire fraud defense firms, we also litigate federal government procurement-related cases at the appellate court levels.  When federal prosecutors build their case against your company, our federal contractor fraud lawyers and federal contractor fraud defense attorneys work together as outside counsel on procurement fraud investigation issues such as:
OIG investigations and conspiracy to commit fraud against the United States

Procurement fraud and false statements (criminal)

Selling defective parts to the government;

Bribery of public officials

False Claims Act criminal and civil cases

 SBA 8a Business Development Program

SBIRS, embezzlement, and government grants;

False statements  and fraudulent invoices;

Conspiracy to defraud the government agencies
Are you a government contracting small business charged with wire fraud and or conspiracy? This is a common strategy for federal prosecutors when charging contractors with federal crimes. Without the proper legal defense, small companies find themselves at the mercy of government attorneys. Therefore, plea deals and or settlements are made when in fact, no wrongdoing has occurred when applying the appropriate regulations.
Are you a large business engaged with a small business government contractor? These are the types of procurement fraud cases where the government almost always bring federal wire fraud charges. Without the proper legal defense, government lawyers will almost always get criminal convictions.
How Do Prosecutors Get to a Charge With Contractors With Fraud?
We are the best wire fraud lawyers for government contractor criminal cases. Unfortunately, for many contractors, the federal attorneys have many more resources to come after you.  This is why developing a solid legal defense early in the case is very important. To arrive at the ultimate wire fraud charge, the government lawyers first find violations of underlying or predicate crimes. They can include violations of the Buy American Act, FAR clause requirements, SBA small business regulations, and more. Once that is accomplished, then the contracts or proposals submitted are accomplished through faxes or the internet. If the government believes that its case against your company is strong, it will bring federal wire fraud charges against you. There must be a predicate or underlying violation first.
Proof and Elements 
Nationwide white collar crime lawyers and contractor wire fraud defense attorneys: The elements under 18 USC Section 1343 are similar to the mail fraud statute. However, wire fraud charges require the government lawyers to show that you used an interstate telephone, fax or some other form of "wire" to further the fraudulent scheme. United States v. Briscoe, 65 F.3d 576, 583 (7th Cir. 1995).  The required elements of federal wire fraud charged against an individual or government contract (1) that the defendant voluntarily and intentionally devised or participated in a scheme to defraud the government out of money or some other benefit; (2) that the defendant did so with the intent to defraud the federal government; (3) that it was reasonably foreseeable that interstate wire communications would be used; and (4) that interstate wire communications were in fact used to defraud the government. Other courts look at schemes involving false pretenses, and the defendant's knowing and willful participation in a fraudulent scheme with intent to defraud, and (3) use of interstate wire communications in furtherance of the scheme. Wire fraud is the go-to crime for federal law enforcement agencies such as the VA OIG, SBA OIG and the DOJ. Having the best government contractor federal criminal defense lawyers that also understand government contract law is essential to prevail during a government investigation or criminal case.
Contact Watson's Government Contractor Procurement Fraud Attorneys &  Federal Wire Fraud Defense Attorneys
Call our Government Contractor Federal Wire Fraud Defense Attorneys. Get immediate help today – Call Toll-Free at 1.866.601.5518. For help with litigation in government contract and procurement fraud contract cases, OIG investigations, minimizing your liability for federal penalties and federal wire fraud felony statutes, find defense government contractor lawyers at Watson to schedule a confidential free initial consultation, call our federal wire fraud defense lawyers and government contractor attorneys at 1-866-601-5518 or contact us online.