Federal Wire Fraud Defense Attorneys
Top Procurement Fraud & Federal Wire Fraud Defense Attorneys
Wire fraud allegations against government contractors are common in many investigations of procurement fraud. Our federal wire fraud defense attorneys and procurement fraud criminal defense team helps small businesses and larger defense contractors nationwide avoid costly legal mistakes and penalties when investigated, indicted, or charged with government contract fraud that includes counts of wire fraud conspiracy criminal charges.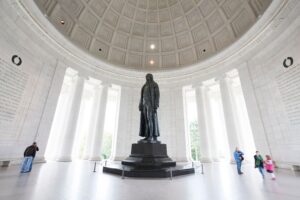 When federal prosecutors investigate or charge government contractors for procurement fraud, it is common to also charge anyone associated with the relationship during the performance of the contract with conspiracy to commit wire fraud. The investigation usually focuses on the underlying violations such as Buy American Act non-compliance, Trade Agreements Act noncompliance, SBA fraud, or other violations such as various compliance with SBA small business programs.
When federal contractors use telephones, fax machines, or the internet to submit bids, submit invoices etc., the prosecutors can then bring charges once they develop enough evidence for the underlying violation.
These are all areas where Watson & Associates' government contractor wire fraud defense attorneys can help you.
Without representation from an experienced government contracts criminal defense attorney, companies and CEOs are almost always convicted.

Our federal wire fraud lawyers. know how to push back aggressively against allegations of wrongdoing and federal crimes.

Our goal is to minimize the chance of our clients going to federal prison for wire fraud.
Top Wire Fraud Defense Attorneys for Federal Contractors Nationwide
At Watson & Associates, we're not just wire fraud lawyers. We're also federal procurement law attorneys, standing as a bastion for federal contractors across the United States. We aim to safeguard our clients from indictments after government investigations and averting convictions at criminal trials.
Why Government Contractors Choose Watson & Associates As Their Federal Wire Fraud Defense Attorneys?
Rich Legacy of Federal Expertise: Touting over 30 years in the federal realm, our team has honed their skills in both government contracting and criminal defense.
Unique Insights: With Theodore P. Watson, Esq. at the helm, we're insiders. Our stints within federal government contracting agencies equip us with unrivaled insights into investigations and DOJ tactics, a mark of distinction from our competitors.
Procurement Fraud Defense Attorney – Veteran-led Defense: Wise D. Allen, Esq., not only stands as a decorated U.S. Military veteran but carries an arsenal of international legal knowledge. His impeccable track record in wire fraud, procurement fraud, and international contracting defense underlines our unmatched proficiency. He brings a wealth of successful experience to government contractors seeking defense counsel in the various areas of procurement fraud, international contracting, False Claims Act defense and more.
Mr. Allen's federal litigation experience as a former appellate attorney representing the United States and federal attorney for defendants in trials led to his clients receiving overwhelming favorable outcomes in False Claims Act whistleblowers contested issues and obtaining non-contested resolutions. Read  more..
Substance Experience: Scott Lovelock

, Esq,

procurement fraud defense attorney and  retired Air Force officer,  joins our team as Counsel with a wealth of proven knowledge and experience helping clients address issues of risk assessment, mitigation and aggressive help to government contractors defend against allegations of wrongdoing, succeed and to avoid most of the costly mistakes that are encountered when failing to understand and implement required compliance programs or understanding the nuances of working with government agencies. Read more…
Nationwide Reach: From Colorado to Washington, DC, each federal wire fraud defense attorney is steadfast in defending clients across the nation against accusations of federal fraud.
Types of Government Contract Cases
Our federal wire fraud attorneys offer the follow legal defense services:
Civil Cyber Fraud

Cross-Charging and Mischarging

Defective Products & Services,

Mail fraud

Testing & Quality Assurance Violations

Grant & Research Fraud

GSA criminal Charges

Contractor Conspiracy

SBA Small Business Programs

TINA Violation Charges, and more
What is Wire Fraud?
Wire fraud is a type of federal crime that involves the use of telecommunications technology to transfer false or misleading information in order to defraud an individual or entity. It can involve any type of communication, including telephone, radio and internet. Government contract cases can lead to federal criminal charges and federal prison sentences because of the use of telephones, faxes and other communication technologies such as emails, when bidding for, or invoicing for payment. When contractors use the U.S. mail to bid on contracts then the prosecutor can also bring mail fraud charges in addition to other fraud charges. See if wire fraud is a felony.
 Wire Fraud Defenses
Health care providers, small businesses, and federal government contractors navigating the complex legal landscape of federal criminal allegations need robust defenses. Our team of experienced wire fraud defense attorneys understands the nuances of procurement fraud cases and the critical need for a proactive legal approach early in the case. Here are some examples of legal defenses that our federal wire fraud defense firm may employ to protect your interests:
Challenging Intent with Constructive Fraud Defense: Under 18 USC 1343, proving intent is crucial in a procurement fraud case. If your actions did not stem from an intent to defraud, known as "constructive fraud," this could be an effective defense. Our wire fraud defense firm will examine the facts in your case to demonstrate the absence of fraudulent intention and provide a solid defense against allegations.
Good Faith Defense: This strategy disproves the intent to commit fraud. Our legal team can introduce substantial doubt regarding your intent to engage in fraudulent schemes, thereby weakening the prosecution's case.
Lack of Authority: If an employee has acted fraudulently without your business's authorization, this could absolve your company, its executives, and owners from liability. Our attorneys are skilled at proving such lack of authorization, offering a complete defense against wire fraud charges.
Arguing Lack of Purpose: The federal statute requires fraudulent communication to be sent to execute a fraud. Our contract fraud defense lawyers can argue that if this purpose was lacking or cannot be proven by the prosecution, the charges are unjustified.
Utilizing Statute of Limitations: If the time frame for prosecuting based on the underlying fraud allegations has lapsed, prosecution may no longer be viable. Our wire fraud defense attorneys are adept at identifying and asserting such statutory limitations.
Facing procurement fraud allegations as a small business, health care provider or government contractor can be daunting. Promptly consulting with our wire fraud defense attorney can be a decisive factor in protecting your business and reputation.  Don't let these allegations derail your business – contact us today for a consultation and let us help you navigate these challenging legal waters. Call 1.866.601.5518 and speak directly to Lead Wire Fraud Defense Attorney Theodore Watson.
Statute of Limitations?
The statute of limitations for wire fraud is five years (18 U.S.C. § 3282) from the date that the crime was committed. After this period, the government can no longer prosecute a person charged with wire fraud. It is important to recognize that many types of federal fraud have a much longer time limit and must be vigorously defended against quickly.  If mail fraud and wire fraud schemes affect a financial institution, then the statute of limitation is ten years (18 U.S.C. § 3293).
Washington DC Contractor Federal Wire Fraud Defense Firm –

Our Unique Defense Strategy and its Edge
Did you really commit wire fraud? If you are not sure call our procurement fraud law firm. The world of federal contracting is intricate. Our wire fraud criminal lawyers are not only versed in standard legal defense but are also deeply entrenched in the intricacies of government contract laws. This duality is our strength. As a federal contractor defense firm, we offer a more tailored, robust defense by understanding the legal landscape and the specific nuances of federal contracts. It's akin to having a cardiologist rather than a general doctor treating your heart condition.
Top government contractor federal wire fraud defense attorneys -Where We Make The Difference: It's in these gray zones that Watson & Associates shines. We discern the minutiae, like contract nuances, SBA program intricacies, and Buy American Act compliance areas. We aim to address the actual concerns which precipitate fraud allegations, often where other criminal defense attorneys might falter.
Engage With Federal Investigators Cautiously: Our golden rule? Always converse with our federal defense attorney before diving into discussions with federal investigators about a wire fraud case. What seems like a benign chat can swiftly spiral into a potential indictment.
Our Federal Crime Services Extend Beyond Fraud Defense: Our team of federal wire fraud defense lawyers with its vast expertise, offers a plethora of services:
OIG investigations

Fraud and false statements

Whistleblower and Qui Tam Defense

SBA programs and wire fraud

False Claims Act defense, and more.
Watson & Associates: Premier Government Contractor Federal Wire Fraud Defense Firm
Facing accusations related to procurement fraud or wire fraud? You're not alone. Regardless of business size, many federal contractors find themselves unjustly indicted and charged with serious offenses despite their honest intentions. At Watson & Associates, our seasoned government contract criminal federal wire fraud defense attorneys. are dedicated to fiercely defending federal contractors across the U.S., leveraging our 30+ years of expertise in federal government contracting. We help clients to stay out of federal prison.
Looking for the best wire fraud defense lawyers for government contract cases?
Reach Out to Us: To discuss your concerns and get the best possible defense, contact Watson & Associates today. Call us toll-free at 1.866.601.5518 and let our leading federal wire fraud lawyers guide you.
Remember, your future, freedom, and reputation are invaluable. Secure them with Watson & Associates ' government contractor criminal defense lawyers and federal wire fraud defense attorneys – your best defense against federal procurement fraud allegations.