Government Procurement Fraud Investigation, Federal Wire Fraud Criminal Defense Lawyers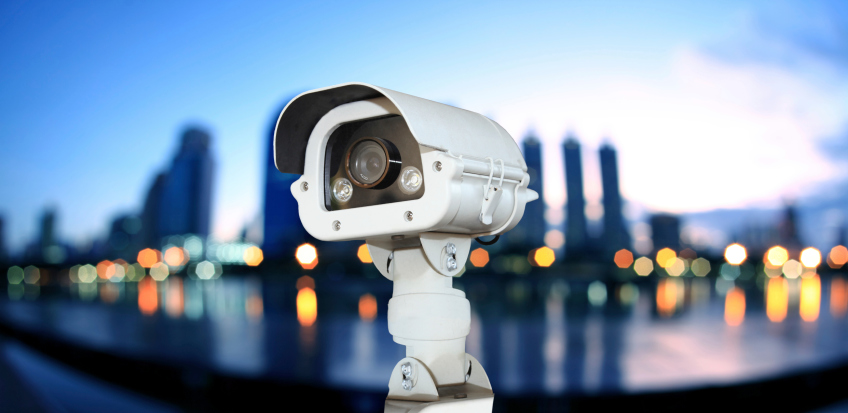 When government contractors and individuals are subject to a federal procurement fraud investigation, the outcome can have a domino effect.
The result of a government investigation can trigger federal prosecutors to charge with wire fraud, False Claims Act violations, Whistleblower and Qui Tam litigation and other areas of federal government procurement fraud.
Getting a professional criminal defense lawyer that understands the federal procurement process can make a difference when there are criminal charges for violation of the SBA 8(a) Program, HUBZone, SDVOSB Programs. Many recent cases involve pass-through contract schemes, violation of the government's limitation on subcontracting regulations and more.
By hiring a traditional criminal defense lawyer that is not familiar with the federal procurement process can put you at a huge disadvantage.

Many large and small defense contractors can save substantial amounts of attorney fees by not paying defense counsel to get up to speed on federal procurement laws.
At Watson & Associates, LLC, with law offices in Washington, DC and Colorado, our procurement fraud and criminal defense attorneys represent small businesses, large DOD contractors, and individuals in various industry groups charged with criminal activity under government contracting regulations. We bring over 30 years of procurement experience to the table.
Procurement Fraud, Wire Fraud, False Claims Act Criminal Defense Lawyer Services
Watson & Associates government contracts defense attorneys provide and work with criminal defense lawyers across the U.S. by using our 30 plus years of federal government contracting experience. The law firm also litigates procurement related case at the appellate court levels. We work together with outside counsel on issues such as:
Both civil and criminal false claims

Procurement fraud and false statements (criminal)

Selling defective parts to the government;

Bribery of public officials

False Claims Act criminal and civil cases

Whistleblower and Qui Tam Defense

Multi-Jurisdictional Cases

Help with sentencing guidelines, mail and wire fraud definition, under the SBA 8a Business Development Program

SBA HUBZone Program, SDVOSB Service Disabled Veteran Owned Small Business Programs

SBIRS, embezzlement, and government grants;

False statements  and fraudulent invoices;

Alleged conspiracy to defraud the government agencies under SBA small business programs,

Legal advice regarding SBA small business program fraud.
For immediate help with a pending fraud investigation or criminal case, call us at 1-866-601-5518. Speak to Defense Attorney John Scorsine.
Acting quickly is critical: As soon as a company or individual is subject to a federal criminal investigation, it is important to seek representation from an experience criminal defense attorney. Do so can increase the chances of getting a more favorable result.
Big law firms are not always the solution: Many procurement fraud defendants sometimes make the mistake of hiring huge law firms, only to realize that the defense lawyers are not familiar with the substantive areas of law. This includes, SBA small business programs, pass-through contract schemes and more.
Outside Counsel Government Procurement Fraud Criminal Defense Lawyers
When companies are going through federal government investigations, facing penalties for federal fraud violations and other alleged government procurement fraud schemes against the government, our wire fraud criminal defense attorneys realize that not all criminal defense attorneys understand the unique laws associated with government procurement and white collar crime. Therefore, we serve as outside counsel to companies seeking experience contract law attorneys during litigation.
When corporate executives and government contractors seek to protect their rights and minimize the impact of exposure to public procurement fraud, the law firm steps in and takes an aggressive defense approach.

 We also represent small businesses alleged with public procurement fraud with SBA programs.
What is Federal Wire Fraud Statute in the Government Procurement Process?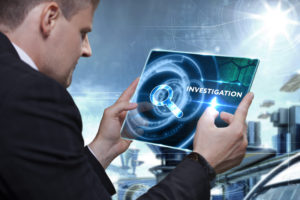 The crime of wire fraud occurs when someone voluntarily and intentionally uses interstate communications, including fax, telephone or another instrument as part of a scheme to  defraud the federal government(such as a telephone).  
Sentencing guidelines can vary depending upon the facts of your particular case.

Small businesses and large DOD contractors often find themselves defending against the Federal Wire Fraud Statute and criminal cases involving:

Submitting contract claims with intent to defraud the federal government,

Using interstate communications to submit bids and applications

Violation of SBA small business programs involving false certification information.
Intent to Defraud – Federal Mail Fraud Statute Penalties and Wire Fraud Penalties. 
Federal government procurement fraud crimes can be charged as felonies or misdemeanor convictions.  When looking at what is federal mail fraud under federal guidelines, criminal felony wire fraud penalties for intent to defraud the government can range from a year or more in prison. Misdemeanors can be for less than a year.
 The difference between a misdemeanor offense and a felony offense is that a felony has a potential sentence of a year or more in prison, while misdemeanor convictions can result in a prison sentence of up to one year. There is a wide range of potential penalties for any federal fraud conviction, though they typically involve prison, fines, or probation.
Federal Mail Fraud Penalties can range from 0 to 6 months up to 20 to 30 years per violation.

Convictions for intent to defraud the government for mail or wire fraud can lead to $250,000 fine for each violation.

Restitution can be in addition to fines and usually a condition of probation.
Read more information about the following:
Government contractor fraud defenses in the False Claims Act
Government Procurement Fraud in Termination for Default
Anti-Kickback Statutes and Fraud
Our Federal Public Procurement Contract Fraud and False Claims Act Lawyers Can Represent Federal Defense Contractors in all States
Our Federal fraud and criminal defense lawyers can practice in various federal courts across the United States. Contact our government contract fraud defense lawyers to discuss how we can help you.
Our federal government procurement contract fraud defense lawyers and wire fraud defense attorney services cover all states regarding criminal and civil matters. As federal criminal defense attorneys and appellate lawyers, we also help small businesses and large DoD contractors with False Claims Act cases in Alaska, Arizona, Arkansas, California, Colorado, Connecticut, Delaware, Florida, Georgia, Hawaii, Illinois, Indiana, Kansas, Louisiana, Maine, Maryland, Massachusetts, Michigan, Minnesota, Mississippi, Missouri, Montana, Nebraska, Nevada, New Hampshire, New Mexico, New York, North Carolina, Ohio, Oklahoma, Pennsylvania, Rhode Island, South Carolina, Tennessee, Texas, U.S. Virgin Islands, Utah, Vermont, Virginia, Washington, Washington, DC, West Virginia, Wisconsin, and Wyoming. 
Cities in which our Washington DC federal government contract fraud and criminal defense lawyers assist federal government contractors to appeal and avoid wire fraud sentences and Federal mail fraud penalties include Anchorage, AK; Atlanta, GA; Austin, TX; Chicago, IL; Colorado Springs, CO; Dallas, TX; Denver, Colorado; Indianapolis, IN; Las Vegas, NV; Los Angeles, CA; Miami, FL; Philadelphia, PA; San Antonio, TX; San Diego, CA; San Francisco, CA; San Jose, CA; Santa Clara, CA; and Tampa, FL.
Speak to an Attorney & Get a Free Initial Consultation
Contact a Federal Government Contract Wire Fraud Defense Attorney or Federal Mail Fraud Defense Lawyer
For help with litigation and appeals in government procurement contract cases, minimizing your liability for federal wire fraud sentence and penalties and federal mail fraud felony statutes, call to schedule a free initial consultation, call our federal criminal defense attorney and public procurement fraud defense lawyers us at 1-866-601-5518 or contact us online.