Government Construction Lawyers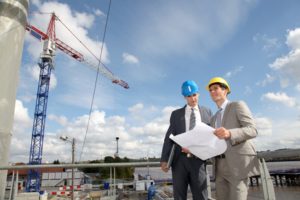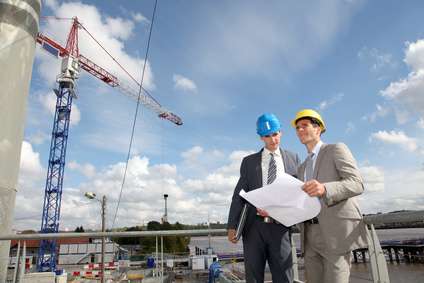 NATIONWIDE GOVERNMENT CONSTRUCTION LAWYERS AND FEDERAL CONSTRUCTION FRAUD DEFENSE ATTORNEYS.  WE HELP OUR CLIENTS TO AVOID COSTLY LEGAL MISTAKES AND MINIMIZE CRIMINAL EXPOSURE TO FEDERAL CONSTRUCTION FRAUD CHARGES.
Are you a small business government contractor or subcontractor struggling with contract disputes and adverse decisions from contracting officers related to procurement law for contractors?
 Our team of government construction contract lawyers is here to help! We specialize in resolving federal contract disputes and aggressively litigating and appealing adverse contracting officer decisions for both small businesses and large prime contractors.
Imagine having a team of experienced federal lawyers on your side, fighting for your rights and helping you navigate the complex world of government contracting. With our expertise, you can focus on what you do best – growing your business and delivering quality work to your clients.
Don't wait any longer – contact us today to schedule a consultation with one of our government construction lawyers and take the first step toward resolving your contract disputes.
Watson & Associates government construction lawyers offer top federal government procurement lawyers who provide a wide range of legal services to prime contractors, and subcontractors, as well as material and equipment suppliers in the federal contracting marketplace. As federal construction contract lawyers, we provide representation to both CONUS and overseas contractors performing US government construction contracts, seeking to submit government construction claims or defend against False Claims Act and construction fraud.
Government Construction BAA Buy American Act Compliance
One of the most common challenges faced by construction contractors in federal projects is compliance with the Buy American Act. Developing internal BAA compliance analysis and internal controls can be very expensive. Many companies take the chance and fall short of the requirements. As a result, the OIG or DOJ initiates subpoenas or civil investigative demands. 
We help construction companies to reduce exposure by helping them to minimize exposure. Call us for immediate help with construction Buy American Act requirements at 1.866.601.5518.
Federal Government Construction Attorneys – Our Legal services
Our government construction attorneys are experienced in a variety of government contracting practice areas.  We help with delays; termination for default on federal projects; contractor laws about submitting Contract Dispute Act claims; resolving construction disputes regarding defective specifications; scope of work changes; litigation and appeal of the contracting officer's final decision; differing site conditions and weather delays on government contract projects; construction procurement frauds; bid protests and Miller Act bond disputes.
FAR compliance law for contractors are critical to the success of a government project. Our federal construction contractor attorneys work with management and project managers to help them understand the FAR compliance requirements and ultimately avoid suspension and debarment.
Government construction contract lawyers for construction issues and SBA small business matters: Watson & Associates' government construction contractor lawyers work with small businesses on issues related to teaming agreements, Mentor Protégé and joint venture relationships, and more.
If your company is a Service-Disabled Veteran-Owned (SDVOSB) company, our federal government construction lawyers can help guide you through the maze of laws and SBA regulations that apply to your small business status.
Government Construction Fraud Attorneys –  Federal Military Construction
Oftentimes, federal construction contractors face allegations of construction fraud on
military and federal construction projects
. Federal prosecutors may bring criminal charges based on whistleblower lawsuits or False Claims Act criminal charges stemming from a federal investigation for False Claims Act investigation and Buy American Act (BAA) violations.
In one case, a federal contractor was convicted of conspiracy to defraud the United States and wire fraud.  Federal prosecutors are investigating, indicting, and juries are convicting small businesses, SDVOSB, HUBZone and SBA 8(a) BD contractors for construction fraud, wire fraud, conspiracy, and pass-through fraud schemes. Companies facing construction fraud charges must ensure to retain Federal construction criminal defense attorneys who actually understand government procurement laws.
Retaining legal counsel without federal contracting experience will almost guarantee indictment, charges, and, ultimately, a conviction.

Many local criminal defense counsels have no experience with government construction laws and regulations. At Watson & Associates, LLC, our federal construction fraud defense lawyers can help. We can bring both criminal defense and government contracting experience to the table.
Watson's government construction fraud attorneys and dispute lawyers can help. Whether you are a prime contractor or subcontractor accused of construction fraud or some level of procurement fraud against the United States, you want legal representation and legal counsel that understands the underlying procurement regulations that small businesses and large defense contractors must comply with: See Tips On How to File a Contract Disputes Act Claim
 Government Construction Dispute Lawyers – Contract Claims (CDA)
 Government contractors often have a difficult time preparing, submitting and negotiating government construction claims with the contracting officer regarding differing site conditions, delays and more. Watson & Associates' federal government construction dispute lawyers help and guide our clients through the various requirements of the Contract Disputes Act (CDA). We provide legal counsel with differing site conditions, construction delay claims, contract accelerations, scope of work changes under the FAR Changes Clause.
Lawyers for construction issues related to mentor protege agreements, teaming agreements and joint ventures: We also represent small businesses and large primes facing small business law challenges, construction claims and contracting officer final decisions and construction dispute appeals
 Federal Construction Contractor Lawyers for Litigation and Appeals
 The law firm frequently appears in litigation before the Civilian Board of Contract Appeals (CBCA); the Armed Services Board of Contract Appeals (ASBCA); GAO; SBA OHA and the Small Business Administration for size protest and affiliation matters, the US Court of Federal Claims (COFC) and the United States Court of Appeals for the Federal Circuit about various other issues regarding contractors laws. Call our federal construction contractor lawyers for immediate help.
Federal Government Construction Dispute Lawyers
The contract dispute process gives the contracting officer complete discretion to approve or deny contract claims. The key to getting paid for your claims is to minimize the possibility of a dispute and to submit credible evidence and rationale to convince the contracting officer to pay your claim. Companies should first consider discussing the issue with the contracting officer before submitting a claim. Contracting officers do not like surprises.
When it comes to federal laws for contractors, General contractors should be aware that claims submitted and based upon direction from someone other than the contractor bear the risk that the claim can be easily denied. Only the contracting officer, and not contracting officer representatives, has the authority to bind the United States government, to settle, pay or otherwise adjust all claims related to a government contract. At Watson &. Associates, our government construction dispute frequently help clients to prepare, litigate and appeal contracting officer's denials of claims.
All claims must be first submitted to the contracting officer for his or her consideration and decision. Your claim must meet the requirements of the Contract Disputes Act. It requires as a "written demand" seeking payment as a legal right, for the payment of money, adjustment or interpretation of contract terms or other relief, arising under or related to the contract."

If you fail to meet the requirements or certify claims over $100,000.00 appeal courts such as the Board of Contract Appeals or the United States Court of Federal Claims would not have jurisdiction to hear the appeals case.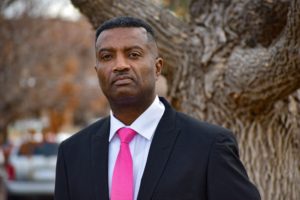 Federal government construction fraud defense attorneys helping clients to defend against fraud allegations and False Claims Act cases involving complex law for construction contractors: Federal construction frauds are types of fraud committed by a general or subcontractor company performing on federal contractors or supplying material for a federal project.
This type of fraud can also include submitting fraudulent invoices for payment, providing substandard parts, submitting parts and materials to the government in violation of the Buy American Act, performing substandard repairs, or providing false information to get a federal project such as the client. If your company is part of a Qui Tam False Claims Act lawsuit or government fraud investigation, call our government construction fraud defense attorneys for immediate help.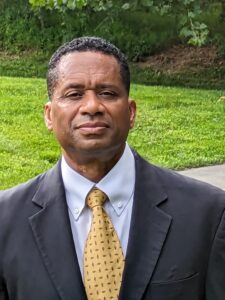 Wise D. Allen, Esquire , Counsel is a former Veteran Lieutenant Commander Judge Advocate for the United States Military. He also has extensive knowledge and experience in resolving corporate defense and litigation in vast international and national legal issues.
He brings a wealth of successful experience to government contractors seeking defense counsel in the various areas of procurement fraud, international contracting, False Claims Act defense and more.
Mr. Allen's federal litigation experience as a former appellate attorney representing the United States and federal attorney for defendants in trials that led to his clients receiving overwhelming favorable outcomes in contested issues and obtaining non-contested resolutions. Read  more..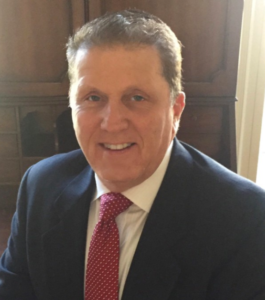 Scott D. Lovelock. Mr. Lovelock brings a wealth of proven knowledge and experience helping clients address issues of risk assessment, mitigation and regulatory compliance as well as a savvy level of business and military experience that gives him a unique perspective to help government contractors succeed and avoid most of the costly mistakes that are encountered when failing to understand and implement required compliance programs or understanding the nuances of working with government agencies. 
A retired Air Force officer, with extensive operational experience with procurement law for contractors in both the field, Numbered Commands, Air Force Headquarters and the Joint Staff, he brings a unique and focused perspective of DoD operations in how he serves our clients. 
In addition, he has been a Contractor Officer Representative, worked with major defense contractors on large weapon system acquisitions, and led multiple teams in support of the Planning, Programming, Budgeting, and Execution (PPBE) process within the Department of Defense (DoD). Read more..
Our government construction contracts lawyers and contractor fraud defense attorneys provide aggressive legal defense in civil and criminal cases that involve federal government construction contracting. We help with allegations of Buy American Act non-compliance, False Claims Act and procurement fraud cases, and government investigations regarding construction fraud. Defense contractor fraud often occurs on federal projects.
Military Federal Construction Lawyers
Given the many construction projects performed on military bases or by the Army Corps of Engineers, Watson & Associates' law firm represents small businesses and large defense construction involved with federal and military construction projects. We handle issues related to change orders, differing site conditions, Contract Disputes Act claims (CDA), litigation and appellate court legal support.
If you seek a government construction defense attorney, contact lead construction contractor lawyer Theodore Watson for immediate help.
Contact Watson's Federal Construction Dispute Lawyers
Find federal construction dispute lawyers who understand federal contracting laws for contractors. If you are involved with the federal government and looking to find federal construction attorneys or legal advice from government construction lawyers who understand federal government contracts and construction disputes process, call Watson & Associates, LLC law firm toll-free at 866-601-5518 to schedule a FREE INITIAL CONSULTATION.