Helping Federal Contractors Nationwide to Avoid Costly Mistakes from Default Notification to Appeals.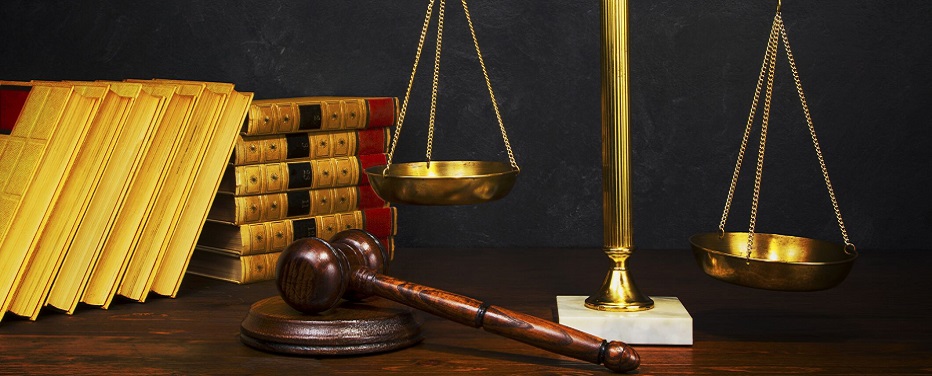 Compared to a termination for convenience, if the federal government issues your company a contract termination letter for contractor default (also referred to as termination for cause or T4D), without sound legal representation for dispute resolution, you may end up owing the government thousands of dollars or giving up your legal rights, if not millions although there was an unlawful termination.
Sometimes the government termination actions are not supported by the agency record. At Watson & Associates, LLC our team of government contracts termination for default lawyers carefully assess the facts and circumstances surrounding each case to see whether the government has violated federal procurement law.
We also provide direct legal counsel to CEOs and corporate executives nationwide about the next steps. We have earned a reputation for gaining favorable results for small businesses and large DOD contractors through vigorous legal representation.
Termination for Default Attorney Services
The law firm provides a detailed review of the facts leading up to the contract termination for default for both services contracts and federal construction projects, assesses whether the contracting officer has violated government procurement law or has abused his or her discretion when canceling a contract with a contractor. We then prepare the written notice of termination appeal to the respective players. Our T4D lawyers provide:
Assessment of cure notices and show cause notice decisions

Construction contract termination rights

Service contracts dispute resolution

Failure to perform contractor default cases – unlawful termination

Legal analysis of government fault outside of the contractor's responsibility

Legal review for the government's breach vs default when issued a contract termination letter

Review of specific facts that create legal defenses for the contractor such as constructive change matters

Detailed legal analysis and preparation of appeal documents

A thorough assessment of the relevant facts leading to the notice of termination of contract

Potential for negotiations in contract termination clause disputes.

Aggressive termination of contract appeals and litigation services.

We handle construction termination for cause and service contract T4D cases.

We provide help with converting default decisions into a termination for convenience.
 To Speak in Confidence With a Government Contract Termination for Default Attorney, Call 1-866-601-5518 for a FREE Initial Consultation.
30 years experience in federal procurement law.
Prompt responses.
Aggressive appeal representation.
We litigate at the ASBCA, US Court of Federal Claims, CBCA and Federal Circuit Court of Appeals
Termination Definition
Under federal procurement law, the contracting officer has a right to terminate contract performance for default when your company fails to comply with the terms and conditions of the contract, fails to perform in a reasonable manner, fails to show that your company is a responsible contractor or simply breaches the contract. Other reasons that lead to the termination definition include:
Failure to properly respond to a show cause notice or cure letter
Delivery of substandard materials
Failure to perform or deliver according to schedule or meet another contractual obligation
Contract Termination for Cause Clause T4D Under FAR 49.4  or FAR 52.249
What Must the Government Show When issuing a contract termination letter for cause? When the contracting officer issues a contract termination for cause under FAR 52.249-8 or FAR 49.4 contract termination clause, and alleges that you have failed to meet your contractual obligation under the contract cancellation clause, it must defend any appeal filed by the contractor.
In a T4D case, if the contract was terminated before the actual completion date, the agency must show that use of the government contracts Termination for Default Clause was proper and correct. If not, the agency could be found to have issued an unlawful termination.  Find out How Does a Decision to Debar Government Contractors Impact Your company.
Breach vs default: What must the contracting officer consider before issuing a contract termination for cause action?
FAR (49.402-3(f)) contract termination clause shows a list of things that the contracting officer must consider before terminating a contract for default. They include:
The terms of the contract and applicable laws and regulations – FAR 52.249 8.

The specific failure of the contractor and the excuses for the failure.

The availability of the supplies or services from other sources.

The urgency of the need for the supplies or services and the period of time required to obtain them from other sources, as compared with the time delivery could be obtained from the delinquent contractor.

The degree of essentiality of the contractor in the Government acquisition program and the effect of a FAR termination for cause clause upon the contractor's capability as a supplier under other contracts.

The effect of a termination of contract on the ability of the contractor to liquidate guaranteed loans, progress payments, or advance payments.

Any other pertinent facts and circumstances.
Helpful T4D Resources for Federal Government Contractors
Call Watson's FAR Termination For Default Clause & T4D Dispute Resolution Lawyers
If you have received a notice of default letter and need help with unlawful terminations and dispute resolution, FAR termination for default appeals, contact our federal government contracts T4D attorneys to protect your contractor termination rights today.  If Call for a FREE initial consultation – 1-866-601-5518.