Contract Termination for Convenience FAR Clause Lawyers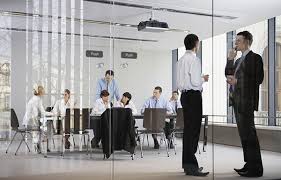 Watson & Associates' government contract termination for convenience clause lawyers provide detailed guidance and legal counsel to small businesses and large government contractors when the contracting officer terminates the contract for convenience under FAR 52.212-4 and FAR 52.249-2. Our goal is to help our clients avoid the most costly mistakes seen.
When the federal government issues a termination of contract (T4C) letter, your company is devastated because it loses income for long-term contracts.  How you respond to the termination is critical.  
The termination for convenience FAR clause gives the contracting officer almost absolute power to unilaterally terminate the contractor through no fault of the contractor.  Reasons for termination can include mission changes, shortage of funds and other reasonable reasons. In response to the decision, contractors are entitled to record certain damages. The goal is to maximize termination damages such as incurred costs and certain continuing costs in a traditional Government contract.
What does it mean to terminate a government contract for convenience?
A federal contract termination for convenience clause, or "T for C" clause, allows the government to terminate the contractor, through no fault of the contractor. Your contract can be terminated for convenience in part or in whole.
The Contracting Officer Cannot Terminate a Contract for Convenience in Bad Faith
Court cases have ruled that the government cannot terminate a contract for convenience for the sole purpose of getting a better deal. The Court of Appeals for the Federal Circuit's decision in
Krygoski Construction
, 94 F.3d 1537, shows that a FAR termination for convenience is allowed absent bad faith or abuse of discretion by the contracting officer. The government's T4C decision cannot be solely to obtain a better price from another contractor.
There are also decisions that prohibit convenience terminations solely intended to get better pricing from another contractor. In the case of  Sigal Construction, CBCA 508, the Civilian Board of Contract Appeals held a constructive partial termination for convenience was in bad faith because the government was only getting a better price for the work.
 FAR 52.249-2 contract termination clause states that the agency can terminate the contract for convenience when it is in the "Government's interest." FAR 52.249 has no expressed definition of what is the government's interest.
If your contract is a contract for commercial items or services under Federal Acquisition Regulation Part 12, the contracting officer will pay your company the contractor the percentage of the contract price that corresponds to the percentage of completion and charges directly resulting from the termination.
Compared to a termination for default, knowing what the respective contract termination for convenience damages can be problematic for both small and large businesses. The government I not obligated to maximize your damages recovery. Instead, the contracting officer's job is to do the opposite – minimize payouts.
Termination for Convenience FAR Attorney Services
After receiving a contract termination notice, the government contract termination for convenience lawyers at Watson & Associates, LLC can help you to:
Assess what damages you can receive

Help you to develop and submit a termination settlement proposal

Negotiate T4C proposals

Litigation and appeals for  terminations under FAR 52.249-2
Contract Termination Attorneys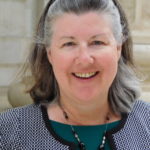 Cheryl E. Adams is an Associate Attorney with Watson and Associates, LLC.  She is a former federal Contracting Officer with years of hands-on experience with all phases of federal procurement.  She brings to clients an intimate understanding of the Federal Acquisition Regulation (FAR) and an insider perspective on the procurement processes of a federal government headquarters. 
She understands the government's relationships with small businesses and subcontractors, as well as relationships with Fortune 500 corporations.  She has worked side by side with government auditors, and personally conducted government property audits.  She has handled all sizes of contract award from micropurchases through major systems. Read more..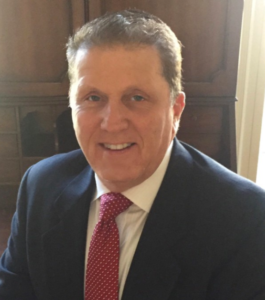 Mr. Scott Lovelock brings a wealth of proven knowledge and experience helping clients address issues of risk assessment, mitigation and regulatory compliance as well as a savvy level of business and military experience that gives him a unique perspective to help government contractors succeed and avoid most of the costly mistakes that are encountered when failing to understand and implement required compliance programs or understanding the nuances of working with government agencies. 
A retired Air Force officer, with extensive operational experience in both the field, Numbered Commands, Air Force Headquarters and the Joint Staff, he brings a unique and focused perspective of DoD operations in how he serves our clients.  In addition, he has been a Contractor Officer Representative, worked with major defense contractors on large weapon system acquisitions, and led multiple teams in support of the Planning, Programming, Budgeting, and Execution (PPBE) process within the Department of Defense (DoD). Read more…
T4C Settlement Proposals (TSP)
A termination settlement proposal in federal contracting allows for companies to submit a request for payment within one year of the notice of contract termination for convenience (T4C). The reason for the T4C settlement proposal is to allow your company to recover costs and profits already incurred up until the contract was terminated. Our government contract FAR lawyers and consultants can help your company to develop and prepare your proposal once the contract is terminated.
What Must You Prove to the Government with Your Termination for Convenience Settlement Proposal?
The first requirement is to submit your termination inventory. However, under the termination of contract clause, you must mitigate damages by looking at materials that can be diverted to another contract.  Be aware that subcontractors also must submit their claims which then is included as part of your T4C settlement proposal.
FAR 52.212-4 T4C Clause
Under the convenience contract termination clause FAR 52.212-4, the Government reserves the right to terminate the contract, or any part hereof, for its sole convenience. In the event of such
termination, contractors have to immediately stop all work and shall immediately order any and all of its suppliers and subcontractors to stop work.
FAR 49.603

Termination for Convenience Settlement Agreement formats.
Per FAR 49.603, the formats to be used for termination for convenience settlement agreements should be substantial as shown in this section (see 49.109). Termination contracting officers (TCO's) may, however, modify the contents of these agreements to conform with special contract termination clauses prescribed or authorized by their agencies.
What Happens If Your Subcontract Does Not Include a Contract Termination for Convenience Clause?
A FAR 52.249-2 "Termination for Convenience" clause is incorporated in every federal government prime contract. If for some reason, the clause is not included, the courts will read it in as though it were there. Under the Christian doctrine, as set forth in G.L. Christian & Assocs. v. United States, a T4C clause is read into Government prime contracts because it must be included by regulation. 
What are the Reasons Why the Government Cannot Terminate for Convenience?
As a general matter, the regulations do not define what is in the 'government's best interest'. Courts have made it clear that the contracting officer should not terminate the contract for convenience simply to get a better deal. A prime example is when the government terminates the contract for convenience but then immediately issues a solicitation for the exact work. Another way to address the government's decision to terminate is where there is concrete proof of bad faith. This is a high burden to prove. Many terminations for convenience lawyers fail in this effort.
What is the Potential for Profit When Contracts Are Terminated for Convenience? Government contractors can only recover profit on the work that's been already completed. You cannot recover future profits under a T4C as well as profits outside of the terminated contract.
What Must You Do When You Receive a T4C Termination Notice? After receiving the contract termination notice, you must notify the Contracting Officer of all pending legal proceedings that are based on subcontracts or purchase orders under the contract, or in which a lien has been or may be placed against termination inventory to be reported to the Government. Promptly notify the Contracting Officer of any such proceedings that are filed after receipt of the Termination Notice.
Can You Appeal Government Contract Termination for Convenience Decisions? Appealing a contracting officer's decision is usually difficult to be successful.  To succeed wrongful termination claim on appeal, you must prove that the termination was either in bad faith or was an abuse of discretion. See Optimum Services, Inc. v. Dep't of Interior, CBCA No. 4968 (July 1, 2019). Each case is very fact specific. If you believe that your case has the merits of an appeal, contact our attorneys today.
Avoid Common Issues When Termination for Default Decisions are Converted to Termination
In the absence of a final contracting officer decision regarding termination for convenience costs or other monetary damages related to the default termination, whether premised. on a contractor claim or on a government claim, you first have to give the contracting officer notice that you seek these costs.  See The Hanover Insurance Co., et al. v. United States, No. (May 27, 2014).  However, the Hanover ruling does not foreclose contractors from pursuing contract termination for convenience claims after termination for default has been converted. 
So long as the new T4C claim for convenience costs is submitted to the contracting officer is timely submitted, see 41 U.S.C. § 605(a) (noting that claims must be submitted to the contracting officer for a decision within six years of their accrual), you can submit a new claim to the CO.
Additional T4C Contract Termination Clause Information
Call Our Government Contract Termination for Convenience Clause Lawyers
If you have received a contract termination notice, a final decision from the contracting officer, or are trying to maximize your T4C government contract claims and settlement agreement under FAR 52.249-2, need help with contract damages, a termination settlement proposal consulting or need help with litigation and appeals, call our FAR T4C government contracts law attorneys and termination for convenience FAR clause lawyers at 1-866-601-5518 for a FREE Initial Consultation.