Contract Termination for Convenience Clause Lawyer
Termination for Convenience Clause Lawyers and Government Contract Attorneys. Helping Federal Contractors in ALL STATES to Avoid Costly Mistakes.  
Maximize Government Contract Termination Settlement Proposals & Contract Termination for Convenience Damages.
Nationwide Help for Federal Contractors. Get Free Initial Consultation. Call 1 (866-601-5518)- FREE Initial Consultation.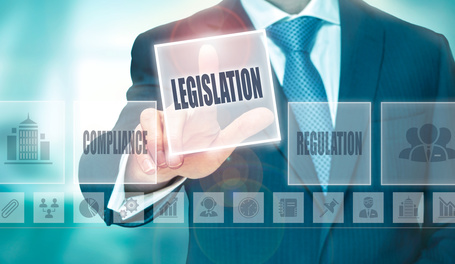 Although the federal government has a unilateral right to terminate the contract for convenience (T4C), sometimes the agency's rationale for canceling the contract could be unlawful. In addition, few government contractors are aware of the allowable damages when the government terminates the contract for convenience.
Whether your contract performance is terminated at the end of the option year or as a result of a bid protest, you might still be entitled to compensation. Avoid common mistakes made when submitted settlement proposals and increase the chances of getting paid without lengthy inquiries from the contracting officer
Avoid unnecessary delay by getting a professional legal assessment of your case

Develop sound documents that help the government assess your damages and get you paid
Termination for the convenience of the government is an important contract provision that contractors must pay attention to. The Clause allows the Government to terminate in part or the entire contract at any time and for any valid reason.
Know what you are entitled to versus what you may think is owed

Get a detailed assessment of how to maximize your termination damages

Over 30 years of experience in government contracts law

Prepare termination settlement proposal in a way that preserves any rights you may have on appeal

Develop your settlement proposal to meet Contract Disputes Act requirements in the event that the government opts to not pay.

Nationwide help
You have 90 days from the date of the CO's denial to file an appeal to the Agency Board.
We help federal contractors regardless of location: With law offices in Washington, D.C. and Colorado, the government contract termination lawyers at Watson & Associates, LLC help small and large businesses to diligently identify statutory entitlements and to maximize their claims under the contract termination for convenience clause. 
All of your claims and damages may not be allowable.

Get an assessment of whether the government actually breached the contract (most contractors miss this critical step.)
FAR Termination for Convenience Clause Attorney Services
Utilizing our 30 years of experience of actually working for federal contracting agencies, and litigating disputes under the Termination for Convenience FAR Clause, we are in a unique position to help clients to maximize settlement proposal claims.  We help with:
Termination for convenience settlement proposal preparation

Legal advice when the contracting officer issues notice of termination of contract

Assessment of termination for convenience damages

Termination damages

Settlement claim consulting and  preparation

Termination of contract negotiations

Termination for convenience FAR settlement proposal consulting

Liquidated damages and contract disputes

Litigation and appeals
Clients:  Our attorneys and contract termination claims consultants work with small businesses and large DOD contractors across the country from various industry groups including construction, Information Technology (IT), Aerospace and defense, professional services, manufacturers, medical services, engineering, and other service contractors. 
Preparation of Settlement Proposals
The key to any contract convenience termination is to adequately prepare your settlement proposal. Failure to do so would tie up your time and not get timely payment. At Watson & Associates, our goal is to help you to get through the process as quickly as possible and to ultimately get paid on time.
Maximize compensation and damages
Our federal contract termination attorneys also help clients to make sure that they mitigate termination for convenience damages by following the requirements of the contracting officer's termination for the convenience of the government. Failure to mitigate damages can be a costly mistake if litigation arises.
We also help government contractors to prepare sound termination by convenience settlement proposal agreements, liquidated damages, provide statutory interpretation of the contract Termination Clause, and offer aggressive litigation and appeals of agency T4C decisions.
Liquidated Termination for Convenience Damages
 As a general proposition, the contracting agency's assessment of liquidated contract termination for convenience compensation is a government claim against a contractor, Sun Eagle Corp. v.United  States, 23 Cl. Ct. 465, 480 (1991). The government's claims for liquidated damages can be directly appealed to the Court of Federal Claims, Garrett v. Gen. Elec. Co., 987 F.2d 747, 749 (Fed. Cir. 1993).
TIPS FOR CONTRACTORS
Do not wait more than a year to submit your settlement proposal after the contracting officer terminates the contract for convenience.
A court will deny an appeal if the contract convenience termination claim shows that you did not perform any percentage of the contract work prior to the termination.  You must at least perform or deliver something to the government to get paid.
Difference Between Contract Convenience Termination FAR (T4C) and Termination for Default  Clause (T4D)   
As a practical matter, your contract provides that the government for virtually any reason can terminate your contract. Terminating the contract allows the contracting officer to end the contract at the convenience of the government. What does this mean? The FAR contract clauses do not give a clear definition of what is "convenience." Instead, the FAR suggests that the contract can be terminated when it is in the government's interest.
When the government terminates the contract for convenience, you cannot get anticipatory profits.

Instead, you only can receive profits up until the contract is terminated.

The termination effort can occur regardless of the fault of the contractor.
Whereas, in termination for default cases, the government can terminate the contract for cause when there is credible evidence to support the decision. The final decision has to show that it was your company that causes the breach or incident leading to the termination.  A termination for convenience can be through no fault of the contractor. The government also cannot be the contributing factor to the termination. An example would be to terminate your contract for cause where any alleged delay was caused by a contractor and where the contractor was under the direct control of the government.
When Can the Government Issue a Convenience Termination?  
FAR 52.249 termination clause states that the agency can terminate the contract for convenience when it is in the "Government's interest." FAR 52.249 has no expressed definition of what is the government's interest. Federal courts recognize certain instances where the agency has a valid interest. Reasons for termination for convenience (T4C) include:
The government no longer needs the contracted supplies or services

The contractor refuses to accept a contract modification

There are questions about the propriety of the award, or about continued performance of the contract

The contracted firm is not eligible for award (bid protest)

Deteriorated business relationships between the contractors and the government

The government restructures its arrangements to perform the work in-house.

The contracted work seems to be too costly or impossible

Lack of funds

Mission changes
Other T4C Requirements: Notify the Contracting Officer of all pending legal proceedings that are based on subcontracts or purchase orders under the contract, or in which a lien has been or may be placed against termination inventory to be reported to the Government.
Promptly notify the Contracting Officer of any such proceedings that are filed after receipt of the Termination Notice
T4C Termination inventory: The FAR termination for convenience clause requires you to transfer title and deliver to the Government all termination inventory of the various types or classes, including subcontractor termination inventory that you have the right to take. Follow the contracting officer's instructions or ask for them.
To settle your proposal, it will be necessary to establish that all prime and subcontractor termination inventory has been properly accounted for. For detailed information, see Part 45.
Settlements with subcontractors
You remain liable to your subcontractors and suppliers under T4C rules for proposals arising because of the termination of their subcontracts or orders. You are requested to settle these settlement proposals as promptly as possible. This is part of our termination settlement proposal consulting services.
Additional T4C Clause Information
Call Our Government Contract  & FAR Termination for Convenience Clause Lawyers
If you are trying to maximize your T4C government contract claims under FAR 52.249-2, need help with contract termination for convenience damages, settement proposals or need help with litigation and appeals, call our government contracts law attorneys at 1-866-601-5518 for a FREE Initial Consultation.