Government Contracting Attorneys & Gov Lawyers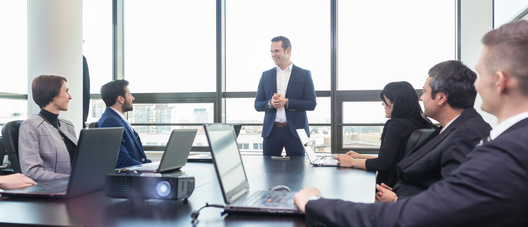 Top Government Lawyers Helping Small and Large Businesses Avoid Costly Legal Mistakes and Criminal Liability
At Watson & Associates, our team of tenacious government contracting attorneys excels at guiding clients through every phase of the procurement process. From contract formation and negotiations to performance, closeout, and compliance with the intricate Federal Acquisition Regulation (FAR) requirements, we are your trusted partners.
With an unwavering commitment to client success, our skilled government lawyers navigate each stage of the procurement process. We adeptly handle initial contract formation, provide robust representation in bid protests and appeals, and skillfully negotiate contracts while ensuring strict adherence to regulatory compliance and contractual obligations outlined in the FAR.
Government Lawyers With Decades of Experience in Federal Procurement Law
Our comprehensive services extend beyond procurement process guidance. As a team of accomplished federal government contracting attorneys and consultants, we offer invaluable resources to address a range of critical needs. From handling bid protests and prime/subcontractor litigation to providing legal support for contract claims and disputes, we are well-versed in the complexities of the field. Furthermore, we excel in defending against enforcement actions, including suspension and debarment cases, False Claims Act litigation, Foreign Corrupt Practices Act (FCPA) compliance, and government investigations.
Government Contractor Lawyers With National and International Reach
With law offices strategically located in Washington, DC, and Denver, Colorado, Watson & Associates, LLC stands ready to provide exceptional legal counsel to government contractors of all sizes. As government contracting attorneys, our expertise spans diverse sectors, catering to both large Department of Defense (DOD) contractors and recently admitted small businesses. Additionally, our team of government contractor fraud lawyers specializes in unique areas of procurement law, including white-collar criminal defense, Buy American Act compliance, SBA program violations, and federal construction matters.
Choose Watson & Associates as your go-to legal partner in the complex world of government contracting. With our dynamic team of professionals, we offer steadfast advocacy and unmatched expertise. Contact us today to explore how we can fortify your position and secure your success.
Strategic Focus Areas in Federal Government Contracting
Navigating the intricate realm of U.S. government contracts law requires seasoned expertise and a deep understanding of the legal landscape. At Watson & Associates, our team of government contract lawyers brings a wealth of experience to address a broad range of legal issues for federal contractors within the United States or overseas. We offer comprehensive legal support in various focus areas, including:
1. Bid Protests and Contractor Litigation Laws:
Our skilled government contracts lawyers adeptly represent contractors in bid protests, whether before the Court of Federal Claims (COFC), the U.S. Court of Appeals for the Federal Circuit, the Small Business Administration (SBA) for size protests, or size appeals to SBA OHA.
2. Government Contract Claims and Disputes:
– Watson & Associates provides strategic legal counsel to contractors, meticulously analyzing, assessing, and drafting Contract Disputes Act (CDA) claims and requests for equitable adjustment (REA). Our federal government contractor lawyers effectively represent clients before the Civilian and Armed Service Boards of Contract Appeals, the Court of Federal Claims, and the Court of Appeals for the Federal Circuit.
3. Qui Tam and False Claims Act Defense:
– In cases where federal contractors face allegations of procurement fraud and violations of various statutes and regulations, our skilled government fraud lawyers and legal defense team work tirelessly to minimize the impact of False Claims litigation on the company. We aggressively litigate and defend civil and criminal charges, providing robust protection for our clients.
4. Ethics, FAR Compliance, and Mandatory Disclosure:
– As federal contract attorneys, we collaborate with government contractors to develop internal policies and controls, review and implement compliance policies, and establish road maps to minimize ethics violations and avoid allegations of procurement fraud. Our government compliance lawyers also assist with small business subcontracting plans, FAR mandatory disclosure requirements, and related contractor ethics issues.
5. International Federal Government Contracting:
– Watson's federal gov contracts lawyers provide valuable legal services related to international contracting, including compliance with the Trade Agreements Act and Buy American Act, resolving disputes related to the Foreign Corrupt Practices Act (FCPA) and Procurement Integrity Act (PIA).
6. Government Contract Investigations:
– Our experienced government contracting attorneys assist both small businesses and large contractors in navigating the complexities of federal government investigations. We effectively respond to subpoenas, communicate with federal attorneys, conduct internal investigations into allegations of procurement fraud, and provide defense in cases involving the False Claims Act, Qui Tam actions, Procurement Integrity Act (PIA), False Statements Act, and the Foreign Corrupt Practices Act (FCPA). We represent companies nationwide and overseas in both criminal and civil proceedings.
7. Government Contract Novations:
– Our dedicated government contract law lawyers offer comprehensive legal support and guidance to companies seeking to novate federal contracts. We represent sellers or buyers of existing companies that hold federal government contracts, overseeing the entire process while ensuring compliance with the requirements outlined in FAR 42. We work closely with local counsel to facilitate a smooth and successful novation process.
8. Contingency Government Contracting Law Attorneys:
– Recognizing that U.S. contracts performed overseas often entail unique challenges, each member of our government contracts counsel possesses a deep understanding of these intricacies. We frequently assist contractors operating in areas such as Afghanistan, Dubai, Iraq, Turkey, and Saudi Arabia. Our federal government contracts attorneys, including former military members, bring broad experience in addressing the unique issues that may arise during the formation and performance of government contracts.
Choose Watson & Associates as your trusted partner in government contracting. With our diverse expertise and unwavering dedication, we will skillfully guide you through the complexities of federal contracts, ensuring optimal outcomes. Contact us today to leverage our proven experience and secure your success.
Federal Contract Lawyers for Small Business Matters  
At Watson, our federal contract lawyers frequently represent clients in size protests before the SBA; appeals to the SBA Office of Hearings and Appeals (SBA OHA). We also advise small businesses involved in the service-disabled-veteran-owned small business programs (SDVOSB).
Our government contracts lawyers and small business attorneys also represent clients in the Historically Underutilized Business Zones (HUBZone) program and SBA 8(a) BD Program. Clients also use our legal expertise in areas such as teaming agreements, Mentor Protégé and joint ventures and various subcontracting arrangements.
Suspension and Debarment: Our federal government contracting lawyers help companies facing actual or potential suspension and debarment. We help with show-cause responses, cure notices, and the development of corrective action plans. Our suspension debarment lawyers help small and large firms respond to notices and negotiate administrative agreements with government suspension and debarment officials (SDO).
Government Contracting Attorney and Lawyers for Subcontractors: When companies are involved in contract disputes involving failure to perform, small business fraud or other issues, our subcontractor attorneys can help.  We handle issues related to contract fraud and liability, Buy American Act matters, limitations on subcontracting violations, and more.
Government Contracts Law Firm for Super 8(a), Tribal and Alaskan Native Corporation (ANC) Contracting: Given the unique rules involved in tribal and ANC government contracting programs, our Government contractor lawyers help small businesses to comply with the various SBA regulations, avoid the protected affiliation landmines and developing effective policies and controls promote compliance. As federal government contracting lawyers, we also help ANC and tribal 8(a) companies at the Office of Hearings and Appeals and government investigations by the SBA's Office of Inspector General. 
Contact Our Federal Gov Contracts Lawyers
Whether you are a small business or large DOD contractor, needing government contracting consulting services or an experienced government contractor lawyer, call Watson & Associates federal government contract lawyers today at 1.866.601.5518. You can also contact us online.