Suspension and Debarment Lawyers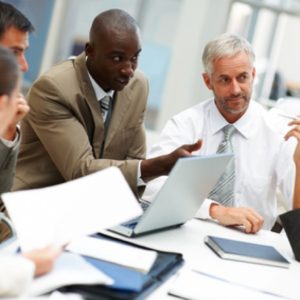 Top Federal Suspension and Debarment Lawyers: Safeguarding Your Future
Have you recently received a debarment notice as a government contractor or employee? Are you unsure of what to do next?
Our team of experienced suspension and debarment lawyers can help guide you through the process. With decades of experience in the government contracting marketplace, we have the knowledge and expertise to assist you in responding to debarment notices and protecting your reputation.
Don't let a debarment or suspension ruin your career or business. Let us help you navigate the complex legal process in an effort for you to continue doing business with the government. Our team is dedicated to providing personalized and effective legal solutions for each of our clients.
Contact us today to schedule a consultation with one of our suspension and debarment lawyers. We are here to help you protect your interests and move forward with confidence.
At Watson & Associates LLC, we offer the expertise of experienced federal suspension and debarment lawyers who possess a deep understanding of the issues commonly associated with proposed debarment and suspension actions. Our law firm proudly represents businesses of all sizes, working diligently to minimize the impact of such actions while also mitigating criminal liability and exposure, ensuring continued access to valuable government contracts.
When government contractors and employees find themselves facing suspension and debarment actions, the stakes are high—potentially jeopardizing the future of a company or an individual's entire career.
Unfortunately, when the Suspension & Debarment Official (SDO) receives an agency recommendation or proposed debarment action, the contractor or employee is automatically at a disadvantage. Convincing the SDO why debarment or suspension is unwarranted becomes an arduous task.
Rest assured, at Watson & Associates, our accomplished suspension and debarment lawyers have successfully guided numerous federal contractors and employees through the entire process, from initiation to resolution. We skillfully craft persuasive responses and meticulously scrutinize the government's discovery, identifying weaknesses in their case.
With law offices strategically located in Washington, DC, and Colorado, our suspension and debarment attorneys are well-positioned to assist clients throughout the United States and overseas.
We fully comprehend the challenges involved in persuading a Suspension and Debarment Official (SDO) that neither action is in the government's best interest or, in many cases, that your company is responsible and not the intended target of the regulations.
Choose Watson & Associates as your trusted legal ally in suspension and debarment matters. With our extensive experience, unwavering dedication, and geographic reach, we will diligently protect your interests and fight for a favorable outcome. 
Comprehensive Government Suspension and Debarment Lawyer Services
As seasoned federal government suspension and debarment lawyers, we specialize in providing expert representation and consultation to federal contractors facing potential debarment and suspensions. Our comprehensive range of services includes:
1. Show Cause Letter Response and CO's Notice Rebuttal:
– We assist you in crafting compelling responses to show cause letters and effectively rebutting the Contracting Officer's notice of suspension.
2. Internal Policy Development and Control:
– Our experienced team helps companies establish robust internal policies and controls to ensure compliance and minimize the risk of suspension or debarment.
3. Settlement Agreement Negotiation:
– We guide you through the negotiation process, ensuring favorable settlement agreements that protect your interests.
4. Hearing Representation:
– Our lawyers skillfully represent employees or government contracting firms in hearings related to suspension and debarment actions.
5. Notices of Proposed Actions:
– We provide strategic guidance and assist in responding to notices of proposed actions issued by government contracting agencies.
6. Contract Compliance and Investigations:
– Our team offers representation and support in matters of contract compliance, government investigations, and other legal proceedings pertaining to potential debarment.
7. Cooperative Agreements and Settlement Proposals:
– We assist in the development and negotiation of cooperative agreements and settlement proposals to resolve suspension or debarment issues effectively.
8. Ethics and Compliance Audits and Plans:
– We conduct thorough ethics and compliance audits and assist in the development of comprehensive plans to ensure adherence to regulatory requirements.
9. Appearance in Administrative Proceedings:
– Our lawyers skillfully represent clients in administrative proceedings related to suspension and debarment matters.
10. Ethics Training:
– We provide essential ethics training to employees, equipping them with the knowledge and tools to maintain ethical standards in government contracting.
11. Contractor Federal Debarment Appeals:
– Our team assists in the preparation and submission of appeals in cases of contractor federal debarment.
Debarment from government contracts can result from convictions, civil judgments, or evidence showing fraudulent conduct in public contracts, including contract and financial assistance fraud, embezzlement, theft, forgery, bribery, poor performance, non-performance, or false statements to the government.
For federal employees facing debarment from government employment, our law firm has a successful track record of helping individuals regain opportunities to advance their careers.
Choose our comprehensive government suspension and debarment lawyer services to effectively address and navigate the complexities of these matters. Contact us today to secure the experienced representation you need to protect your interests and mitigate the impact of potential debarment or suspension actions.
Intervention Strategies for Suspension and Debarment List Investigations
Following a government investigation, a proposed suspension and debarment list action is likely to ensue. The duration and scope of these investigations can vary widely, contingent upon factors such as the nature of the allegations and the amount at stake.
In many instances, federal contractors can avert suspension and debarment from government contracts by proactively implementing a robust defense strategy during the investigative phase. Challenging assumptions, clarifying misunderstandings, and cooperating with the government where appropriate often enable contractors to mitigate unnecessary consequences.
Assistance in Responding to Suspensions and Proposed Debarment from Government Contracts
When faced with suspension or proposed debarment, federal government contractors have the opportunity to submit "matters in opposition" as a means to protect their ability to engage in business with the government.
As skilled federal debarment lawyers and suspension attorneys, we assist contractors in striking a delicate balance between contesting unsubstantiated allegations and demonstrating their commitment to adhering to the government's stringent accountability standards in the future.
Support for Small Business Government Contracts and Large Businesses
Watson & Associates has a proven track record of assisting defense contractors in avoiding debarment. We possess a comprehensive understanding of procurement regulations and recognize that agency actions are not always equitable.
Tip: Procurement fraud and criminal allegations can lead to suspension or debarment from government contracts.
Nationwide and Overseas Defense Lawyers for Contractor Federal Criminal Cases
We assemble national defense teams to represent clients across all states. Whether your case arises from federal Whistleblower or Qui Tam regulations or stems from a Contracting Officer's action, our federal debarment attorneys and government contractor lawyers stand ready to defend you.
Our services extend to clients in Alaska, Arizona, Arkansas, California, Colorado, Connecticut, Delaware, Florida, Georgia, Hawaii, Illinois, Indiana, Kansas, Louisiana, Maine, Maryland, Massachusetts, Michigan, Minnesota, Mississippi, Missouri, Montana, Nebraska, Nevada, New Hampshire, New Mexico, New York, North Carolina, Ohio, Oklahoma, Pennsylvania, Rhode Island, South Carolina, Tennessee, Texas, U.S. Virgin Islands, Utah, Vermont, Virginia, Washington, Washington, DC, West Virginia, Wisconsin, and Wyoming.
Our Suspension and Debarment lawyers assist government contractors and individuals in cities such as Anchorage, AK; Atlanta, GA; Austin, TX; Chicago, IL; Colorado Springs, CO; Dallas, TX; Denver, CO; Indianapolis, IN; Las Vegas, NV; Los Angeles, CA; Miami, FL; Philadelphia, PA; San Antonio, TX; San Diego, CA; San Francisco, CA; San Jose, CA; Santa Clara, CA; and Tampa, FL.
Contact Watson's Federal Suspension and Debarment Lawyers
For immediate assistance, reach out to the federal debarment lawyers and suspension attorneys at Watson & Associates for a FREE initial consultation. Call us toll-free at 1-866-601-5518.