Suspension and Debarment Lawyers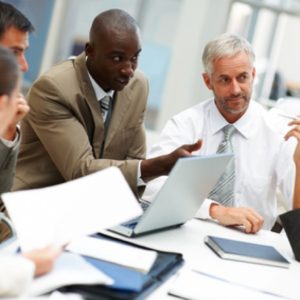 Watson & Associates LLC offers experienced federal suspension and debarment lawyers that also understand the issues that commonly lead to proposed debarment and suspension. The law firm represents small and large businesses by reducing the impact with a focus of also minimizing criminal liability and exposure. 
When government contractors and employees face suspension and debarment actions, the company's future is in jeopardy or an employee's entire career is at stake. Unfortunately, when the Suspension & Debarment Official (SDO) receives an agency recommendation or proposed debarment action, the contractor or employee is automatically at a disadvantage.  The task of convincing the SDO why you should not be debarred or suspended becomes more difficult.
Watson &. Associate's suspension and debarment lawyers have successfully helped many federal contractors and employees through the process from beginning to end. We have developed persuasive responses and carefully reviewed the government's discovery to find the weaknesses in its case.
With law offices in Washington DC and Colorado, our suspension and debarment attorneys are geographically positioned to help clients across the United States and overseas. We understand how difficult it is to persuade a Suspension and Debarment Official (SDO) that neither action is not in the interest of the government or, in many situations, that your company is responsible and not the type intended to target by the regulations.
Government Suspension and Debarment Lawyer Services
As federal government suspension and debarment lawyers, we frequently represent and consult with federal contractors facing federal debarment and suspensions. We help you respond to show cause letters and rebut the CO's notice of suspension. We help companies to develop sound internal policies and controls, negotiate settlement agreements, and attend hearings on behalf of employees or government contracting firms.
Respond to the government contracting agency's notices of proposed actions

Representation with contract compliance, government investigations or other legal proceedings when individuals are being debarred from government employment

We help with cooperative agreements and settlement proposals

Ethics and compliance audits and plans.

Appearance in administrative proceedings

Ethics training

Contractor federal debarment appeals
Suspension Meaning
 A government contractor suspension action means excluding a company or individual from participating in Federal government contracting programs and or receiving financial assistance awards. When the suspension decision is effective immediately.  Suspension from doing business with the federal government is seen as a temporary measure, either until criminal or administrative proceedings against the company are concluded, or for 12 to 18 months if the prosecuting official provides justification for an extension. 
Companies are in arms because they believe that they are unfairly treated by the government. One reason for this is that suspension actions can be based on an indictment despite no finding of guilt or innocence by a judge or jury.  A suspension can also be issued by having a reasonable amount of evidence that the contractor or government employee has committed fraudulent conduct (e.g. embezzlement, theft, forgery, bribery, poor performance, non-performance, or false statements).
Immediate Need

A temporary measure; there usually. is a twelve-month limit

Usually used pending the completion of the investigation or legal proceedings

Based upon adequate evidence, usually an indictment or some other serious action that may create a risk to the agency
Debarred Meaning – What is Debarment?
 An employee or contractor debarment action is a more serious exclusion from doing business with the federal government, receiving financial assistance such as grants, loans, etc for a specific period of time – being debarred is usually for 3 years.  See if your cases meets the government's debarred meaning.
Suspension and Debarment of government contractors can be due to convictions, civil judgments or the agency evidence showing that the contractor or individual was involved in fraudulent conduct on public contracts, such as contract and financial assistance fraud, embezzlement, theft, forgery, bribery, poor performance, non-performance or false statements to the government and such relevant causes.
Debarred from Government Employment?
 Sometimes the government will try to recommend an adverse contractor suspension and debarment action against federal employees.  If you are being debarred from government employment, our law firm has successfully helped federal employees to get another chance to advance their careers. 
Intervening in Suspension and Debarment List Investigations
A proposed suspension and debarment list action will typically follow a government investigation. These investigations can vary widely in their duration and scope depending on the nature of the allegations, the amount at issue, and various other factors.
In many cases, federal contractors will be able to avoid suspension and debarment from government contracts by executing a proactive defense strategy during the investigative process. Contractors can often save themselves from unnecessary consequences by challenging assumptions, clarifying misunderstandings, and cooperating with the government as warranted.
Responding to Requests for Information or Show Cause Letters
In some cases, the government will issue a Request for Information or Show Cause Letter before proposing a suspension or debarment. Contractors must prepare a strategic and thoughtful response upon receiving a Request for Information or Show Cause Letter.
Oftentimes, a Suspension and Debarment Officer (SDO) will have already reached a determination prior to issuing a Request for Information or Show Cause Letter, and the inquiry will be intended as a contractor's one final opportunity to defend itself before the government takes action. By clearly stating their position and presenting supporting evidence, contractors can give themselves the best chance to avoid suspension or debarment.
Help Responding to Suspensions and Proposed Debarment from Government Contracts
If you are being suspended or proposed for debarment, federal government contractors can submit "matters in opposition" which is an effort to your ability to do business with the federal government. As federal debarment lawyers and suspension attorneys, we help contractors to strike a balance between challenging unsubstantiated allegations and the contractor's acceptance of responsibility to show that they are in a position to comply with the government's strict accountability standards in the future.
Intervention in Federal Suspension and Debarment Investigations
Suspension and debarment investigations can be very daunting and scary because it impacts the company's bottom line. Either can cripple the company's revenue stream and can even lead to criminal liability. Depending on the allegations, contractors should take debarment investigations seriously and seek the help of experienced debarment attorneys.
Responding to Requests for Information or Show Cause Letters
If the federal government issues a Request for Information or Show Cause Letter before proposing a suspension or debarment from government contracts, you must prepare a detailed and focused response. Our government suspension and debarment lawyers can help with responding to Requests for Information or Show Cause Letters.
Help for Small Business Government Contracts and Large Businesses 
Watson & Associates have also helped defense contractors avoid being debarred. We understand the procurement rules and understand that sometimes agency actions are not fair.
Tip Procurement fraud and criminal allegations could lead to suspension or becoming debarred from government contracts.  
FOR  IMMEDIATE HELP CALL THE FEDERAL DEBARMENT LAWYERS and SUSPENSION ATTORNEYS AT WATSON & ASSOCIATES FOR A FREE INITIAL CONSULTATION TOLL-FREE AT 1-866-601-5518.