Federal Contract Lawyers Helping Defense Contractors To Prepare Better Suspension and Debarment Response to Help the Debarring Official Consider a Better Result. Nationwide Help.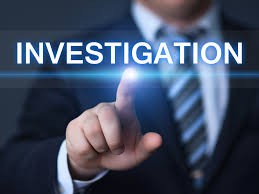 Federal contractors proposed for suspension or debarment due to business ethics, False Claims Act violations, Buy American Act violations or other reasons often miss out on the opportunity to regain the government's trust when responding to the notice. Ineffective responses are those that do not address why the individual or company should be considered a responsible subcontractor. 
Having a lawyer that understands the suspension debarment process helps you to present your case to the debarring official in a way that focuses on the problem first and then allows the official to make a favorable decision of whether not to make you company ineligible or whether to place you on the federal suspension and debarment list. 
We have earned a reputation for gaining favorable results for small businesses placed on the federal suspension and debarment list through vigorous representation.
Companies, large and small, make costly mistakes because they do not take the precautions that the suspension and debarment official may be looking for or address the relevant issues in the case.
Companies and individuals also facing criminal liability or government investigations should also be aware that a debarment and suspension can also arise.

There is a risk when several cases are going on at the same time regarding your government contract awards.
This is where Watson's government contracts – federal SAM Exclusion List attorneys can help.
FAR 9.4 Federal Suspension and Debarment Lawyer Services
When it comes to debarment and suspension of government contractors or subcontractors we offer:
Prompt response and turnaround 

Arbitration or mediation representation

Buy American Act violations

False Claims Act violations for government contract awards

Business ethics and regulatory compliance

Internal investigations

Detailed assessment/response to debar officials

Preparing responses and attendance at hearings

Responses to Government Investigations and regulations management

Responses to notices of proposed debarment and proposed suspension of contract

Administrative compliance agreement negotiation and management

Corporate governance/compliance policies counseling

Responses to show cause letters or request for information ("ROI")

Contractor business ethics training and compliance

General Services Administration

 procurement suspension and debarment actions for general contractors or subcontractor.

Participation and administrative agreements

Subcontractor government suspension and debarment
Legal help debarred representatives  through the process, looking at the details and challenging the agency's decision.
Washington DC Lawyer Wojciech Z. Kornacki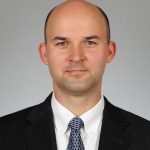 To speak with an experienced government contract suspension and debarment attorney, call Watson & Associates, LLC toll-free at 1-866-601-5518 for a free initial consultation.
Help in all states and overseas: With law offices in Washington, DC and Colorado, Watson & Associates' law firm is geographically positioned to help small businesses, large contractors and individuals mitigate the pending problem and to prepare an effective response to the suspension debarment official. We have a record of success in previous cases and will aggressively help in your situation.
The law firm uses over 30 years of combined experience to protect your federal projects and reputation while safeguarding your bottom line.

Debarment and suspension of government contractors has a very unique process. Our attorneys understand the process and can help you adequately prepare.
Suspension Definition and Debared Meaning
What is the difference between Procurement Suspension and Debarment? Suspension occurs when the agency acts under Federal Acquisition Regulation FAR 9.407 (and other applicable statutes, Executive orders and federal debarment regulations) to temporarily disqualify a contractor from doing business with the federal government. 
Suspension Definition & Meaning
When the government decides to suspend a contractor from doing business with the government, it is usually an immediate action and a temporary measure. The suspension meaning carries a twelve month term limit.  This is usually used pending the completion of civil or criminal investigation or other relevant legal proceedings. The level of proof is based upon adequate evidence, usually an criminal indictment or similar level of actions
Debarred Definition & Meaning
When a the government decides to act under FAR 9.4, the debarred definition usually means that the contractor cannot do business with the federal government for about three years but could also be longer. Not much evidence is needed. The debarring agency only has to show a preponderance of the evidence, usually a conviction or some other action.
Reasons to Debar or Suspend Government Contractors? 
There are several reasons to debar and suspend government defense contractors under the regulatory compliance rules or exclude individuals from doing business with the federal government (EPLS now SAMS).
If debarred representatives or their officers commit fraud, violate business ethics rules, violate the False Claims Act are liable for embezzlement charges, bribery, theft, willful, or a history of, failure to perform, falsification or destruction of records, making false statements or material misrepresentations to the government, tax violation and tax evasion, violation of federal criminal law, found to have committed an unfair trade practice, violation of business ethics or even receiving stolen property.  
Procurement suspension and debarment actions should not be used simply to punish Defense contractors.  
Response to the debarring agency: When it comes to debarment from government contracts under FAR 9.4, you have to convince the SDO that your company is a responsible federal contractor. It is advisable to have a federal suspension and debarment list attorney that understands how the process works and that can help defense contractors to propose potential mitigating circumstances that can help the suspension debarment official make a ruling in your favor.
You have 30 days after receipt to respond in writing.

Conducting an internal investigation can help avoid canned responses that the debarment officials do not like.

When preparing a response to your notice, building the record with the right evidence and approach is critical.
Help with debarment participation agreements and business ethics matters: Sometimes the agency may decide that it is in the government's best interest to allow you to do business with the government. In some situations, the SDO may require the parties to enter into a participation agreement.
Regulator compliance training, internal policies, and controls – At times, federal government contractors may be required to develop training plans as a condition to lift the pending action. Our attorneys can help with providing internal training and oversee the requirements proposed by the agency.
Avoid Getting on the Government Debarment and Suspension List – Nationwide and Overseas Help
Watson's administrative law and federal debar lawyers help with debarment and suspension of government contractors in all states on the EPLS including Alaska, Arizona, Arkansas, California, Colorado, Connecticut, Delaware, Florida, Georgia, Hawaii, Illinois, Indiana, Kansas, Louisiana, Maine, Maryland, Massachusetts, Michigan, Minnesota, Mississippi, Missouri, Montana, Nebraska, Nevada, New Hampshire, New Mexico, New York, North Carolina, Ohio, Oklahoma, Pennsylvania, Rhode Island, South Carolina, Tennessee, Texas, U.S. Virgin Islands, Utah, Vermont, Virginia, Washington, Washington DC Lawyers, West Virginia, Wisconsin, and Wyoming. We help with False Claims Act suspension or debar actions.
Call our Washington DC Federal Suspension and Debarment List Lawyers
To avoid ruining your company's reputation and future in government contracting and to protect against agencies debarring your company or being placed on the federal suspension and debarment list (EPL), contact the Federal contract suspension and debarment lawyers at the Washington DC law firm for contractors proposed for debarment at Watson & Associates toll-free at 866-601-5518. Free Initial Consultation. 
Speak to an Attorney & Get a Free Initial Consultation
Debarment by the Federal Government – Additional Contractor Information
Learn important tips about business ethics when defending and responding to contractor actions. 
Read more about Administrative Agreements During Suspension or Debarment.
See how Debarment meaning can impact negotiations or end result.