Government Suspension and Debarment List Lawyers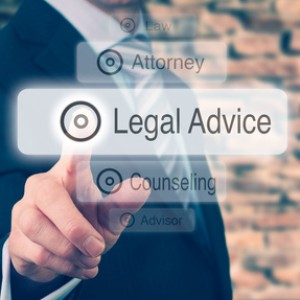 Did You Receive a Notice of Proposed Debarment and Don't Know How to Respond? Our Federal Debarment Lawyers Can Help.
Avoid the most costly mistakes seen in responding to federal debarment and suspension actions.
As a federal contractor, your "present responsibility" is your most important asset when doing business with the government. Suspension, proposed debarment, can have a serious impact on the company's  future for years.
At the end of the day, no one wants to be suspended or proposed for debarment, or working for the federal government. Unfortunately, allegations are made and you are left defending yourself. Preserving your rights and understanding how debarment and suspension processes work can be intimidating and confusing. Our goal is to develop the best possible solution to get the suspension or debarment official to NOT  make an adverse decision. 
Attorney Services for Government Debarment and Suspension of Government Contractors
Washington DC and Nationwide Help for Procurement Suspension or Debarment of Government Contractors.
Representation in a government investigation or legal proceedings

Responding to proposed debarment from government contracts and suspension actions

Help with discovery requests and responding to questions

Representation at hearings and throughout the government debarment process

Developing response briefs for all parties including

statutorily debarred parties

Cooperative agreements for

debarred contractors or companies suspended from performing government contracts.

Help if you are debarred from federal employment

Initial assessment of the merits in your case

Procurement fraud and criminal allegations that could lead to debarment or

suspension

Allegations of small business fraud, false claims violations and SBA program fraud
WE OFFER NATIONWIDE HELP FOR LARGE AND SMALL BUSINESSES TARGETED TO BE PLACED ON THE FEDERAL DEBARRED LIST. GET A FREE INITIAL CONSULTATION. CALL 1.866.601.5518.
At Watson & Associates, LLC, our Washington DC federal procurement suspension and debarment list lawyers help individuals, debarment and suspension of government contractors – small businesses and large DOD contractors to respond and fight against debarment from government contracts or pending contractor suspension actions. 
Avoid being suspended or debarred by showing that you are presently responsible
Develop response that increase your chances of continued relationships with the government
Favorably apply the context of the intended law when agencies try to debar government contractors
Get help through the debarment process from our Washington DC Federal debarment attorney who understands the rules
When it comes to certification regarding debarment suspension and other responsibility matters of government contractors, we bring over 30 years of government contracting experience and we take the approach that with proper legal representation, the chances of a federal debarment action can cripple your business or your career.
Develop settlement agreements that can save your company revenues
Avoid letting your career evaporate by having a better crafted response to government debarment and suspension actions
We help contractors placed on the federal debarred list to get back on track and comply with cooperative agreements
Help for employees

debarred from government employment

Get aggressive representation before debarment officials
As your suspension debarment law firm, we help businesses and individuals nationwide and overseas. If you need help combating the various landmines when the government tries to get you on the federal debarment list, a lawyer at our Washington DC law office can assist you.
What options do you have after receiving a Suspension or

Debarment

letter?
When government contractors receive a notice of proposed debarment or suspension, they can respond before the Procurement Suspension and Debarment Official (SDO) makes a final decision. If you choose to respond, you should focus on showing your present responsibility to contract with the Government. You can also retain legal counsel to help you meet with the SDO to discuss your present responsibility in person.
What Are Reasons for Suspension or

Debarment?
Contractors or individuals can be suspended or debarred for commission of fraud, tax evasion,bribery,embezzlement, theft, forgery, falsification or destruction of records, making false statements to the government, violating Federal criminal laws, receiving stolen property, an unfair trade practice.Violation of antitrust statutes.Knowing failure to disclose violation of a crime to the government.
Other Options Besides Imposing Suspension or

Debarment?
The SDO can choose to take no action against your or your company if he or she finds that you are presently responsible. The SDO may request additional information before making a final decision. Another option could be that the SDO send you a Request for Information letter or a Show Cause Letter.The SDO may also decide to enter into an Administrative Compliance Agreement. This option allows for documentation and remedial measures taken in order to prevent reoccurrence and often include outside and independent review/audits by consultants. Administrative Compliance Agreements usually last three years.
LET US HELP YOU TO POTENTIALLY SHOW THAT YOU OR YOUR COMPANY IS NOT THE TYPE INTENDED FOR PROCUREMENT SUSPENSION AND DEBARMENT LAWS
Over 30 years of government contracting experience. Watson's federal procurement suspension and debarment list lawyers provide professional legal services and consulting based on years of experience from working as executives for federal contracting agencies. The law firm is well-versed in FAR compliance and understands the nuances of avoiding debarment from government contracts. 
Procurement debarment and suspension actions against individuals or contractors are intended to protect the government from doing business those individuals or businesses that pose a threat or risk to the federal government. When it comes to government contracting programs, the FAR debarment and suspension policy acts to allow the government to only do business with responsible contractors.
Suspension
Suspension may be based on federal indictments, relevant information or sufficient evidence involving environmental crimes, government contract fraud, criminal embezzlement, theft, business integrity matters, forgery, bribery, poor performance, non-performance, or false statements. The suspension definition means being subject to a temporary action which can last up to one year and is effective immediately upon a decision by the government.
Federal Debarment Definition and Meaning
When it comes to meaning and definition of debarment and suspension and other responsibility matters, debarment and suspension of government contractors are usually due to criminal convictions, civil judgments or fact-based cases involving environmental crimes, federal contract fraud, embezzlement, theft, forgery, bribery, poor performance, non-performance or false statements in addition to other causes. The federal debarment is meant for for a set time. The amount of time is figured on a case by case basis.
Statutory Debarment From Government Contracts
Statutory debarment from government contracts occur by operation of law following criminal conviction under the Clean Water Act (Section 508) or the Clean Air Act (Section 306). The ineligibility for statutorily debarred parties lasts until the Debarring Official certifies that the condition giving rise to conviction has been corrected.
Legal defense from criminal allegations from the executive branch contracting agencies
FAR debarment and suspension actions often arise from underlying actions from False Claims Act violations, Anti-Kickback Statute violations, selling defective products to the government, or even violations of the Buy America Act.  Our government contractor government debarment list lawyers provide legal support for criminal defense lawyers that are not familiar with the applicable government contracting laws and federal suspension and debarment policy. Call us also if you are debarred from federal employment.
NATIONWIDE HELP
Our Federal debarment lawyers and suspension attorneys provide legal counsel to defense contractors throughout the United States and overseas and to help then avoid debarment from government contracts include Alabama, Alaska, Arizona, Arkansas, California, Colorado, Connecticut, Delaware, Florida, Georgia, Hawaii, Idaho, Illinois, Indiana, Iowa, Kansas, Kentucky, Louisiana, Maine, Maryland, Massachusetts, Michigan, Minnesota, Mississippi, Missouri, Montana, Nebraska, Nevada, New Hampshire, New Jersey, New Mexico, New York, North Carolina, North Dakota, Ohio, Oklahoma, Oregon, Pennsylvania, Rhode Island, South Carolina, South Dakota, Tennessee, Texas, Utah, Vermont, Virginia, Washington, Washington DC, West Virginia, Wisconsin, Wyoming, and Virgin Islands. Call our FAR debarment attorneys today for immediate help. 1-866-601-5518. We help with suspension and debarment list cases in  Dubai, Afghanistan, Iraq contractors and Saudi Arabia
Cities in which our Colorado and Washington DC federal debarment lawyers provide legal services for debarment and suspension of government contractors include Anchorage, AK; Atlanta, GA; Austin, TX; Chicago, IL; Colorado Springs, CO; Houston, San Antonio,  Wichita Falls, Dallas, TX; Denver, Colorado; Indianapolis, IN; Las Vegas, NV; Los Angeles, CA; Miami, FL; Philadelphia, PA; San Antonio, TX; San Diego, CA; San Francisco, CA; San Jose, CA; Santa Clara, CA; and Tampa, FL.
GET IMMEDIATE HELP TODAY TO AVOID THE FEDERAL GOVERNMENT DEBARMENT LIST. CALL A FEDERAL DEBARMENT LAWYER FOR A FREE INITIAL CONSULTATION TOLL-FREE AT 1-866-601-5518.