Federal Suspension and Debarment List Lawyers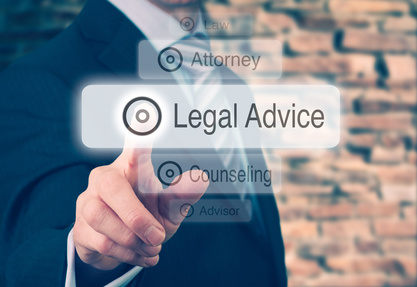 We help you to avoid some of the most costly legal mistakes seen to date: Getting suspended or debarred for doing business with the federal government can cost a business its reputation and a serious blow to company revenues. Suspension debarment for individuals can be just as damaging. As a federal government contractor, how you respond to a suspension and debarment recommendation is critical to the outcome. Many companies take on this critical task with the help of legal counsel. The results can be disastrous.
At Watson & Associates, LLC our government contracts attorneys understand the suspension and debarment process and have successfully represented individuals and federal contractors that are targeted to be placed on the federal debarment list.
With law offices in Washington, D.C. and in Denver, CO, we represent clients nationwide and overseas when it comes to debarment and suspension of government contractors.
(Nationwide and Overseas Help for Debarred Contractors) For A Free Initial Consultation, Call a Debarment Lawyer at 1-866-601-5518.
 By having substantial success in suspension and debarment cases, our attorneys have the experience to provide a sound defense as to why you or your company are responsible and should not be suspended or debarred. Getting on the federal debarment list means that you cannot serve as a subcontractor. The regulations and rules can actually cripple a company if debarred, including small businesses to the point where they have to close their doors. Watson's suspension and federal debarment lawyers can help to minimize the possibility of a disastrous result at a hearing.
Government Contract Awards – Suspension and Debarment Lawyers Helping to Avoid Costly Legal Mistakes 
 As debarment and suspension attorneys, our goal is to provide a detailed and thought-out response so that the debarment official can make a sound determination as to responsibility and whether or not the government agency has used the suspension and debarment process to punish you. The regulations expressly prohibit being debarred as a result of punishment. Our federal contracting attorneys help with:
Meaning of Contractor Suspension
When you are going through an investigation or some other process that may not be final, the government agency can recommend suspension. This can be a painful blow. Although a temporary measure, our attorneys can help you to convince the official that there can be measures taken the where the government's risk is minimized while you can still generate revenues.
Debarred Meaning
Debarment and suspension of government contractors can be a daunting experience. When your company is debarred or excluded from federal procurement bids, it can be for three years. At Watson, our debarment lawyers will assess the merits of your case and advise whether or not there can be a viable defense to debarment. The goal is to get the request overturned or at least get an Administrative Compliance Agreement in place.

Appearances at hearings. The presentation at a debarment hearing can significantly impact the outcome. In addition to the written response, we can also prepare a sound presentation at hearings where the officials can see the clear picture as to your mitigating circumstances and why your company is responsible.
Help with Administrative Compliance Agreements. Some government contract awards cases may warrant a remedy that allows your company to continue doing business with the government while the agency's interests are still protected. At Watson, our suspension and debarment lawyers can help with this process and represent the company when agreements are negotiated and executed.
What are your options after receiving a Suspension Debarment letter or excluded from federal procurement?
When you receive a suspension or debarment letter, you should respond to the allegations before the SDO makes a final decision. At Watson, we help you to prepare a response that focuses on what the SDO is looking for. We also respond to certain requests and attend suspension and debarment hearings on your behalf.
Washington DC Lawyer Wojciech Z. Kornacki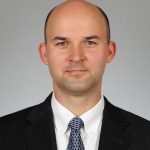 To speak with an experienced government suspension and federal debarment list attorney, call Watson & Associates, LLC toll-free at 1-866-601-5518 for a free initial consultation..
 What are your legal rights if you are suspended or proposed to be debarred?
If your company is temporarily suspended from doing business with the federal government or proposed for debarment, you can have your attorney prepare a response in writing, in person, or both.  You want to consider providing a response in writing. This way, the debarring official can have a record.
When your situation is not due to an indictment, conviction, or civil judgment, and where the suspending or debarring official decides that your written response has now introduced a genuine dispute over facts material to the proposed suspension debarment action, request a separate fact-finding proceeding at which you may present witnesses, documents, and other evidence as to the material facts. 
What happens to your company if its principal is suspended or debarred?
 Sometimes the government will suspend or debar the company's principal. Unless there is a participation agreement in place, the company cannot submit federal bids or receive federally funded projects. This can be a fatal blow to the company. The federal debarment list attorneys at Watson can assess the merits of each case up front and provide you with sound information so that you can make a decision about how you want to proceed.
 Call Watson's Washington DC Federal Suspension and Debarment Lawyers
To avoid ruining your company's reputation and future in government contracting and to protect against agencies debarring your company or being placed on the federal debarment list (EPL), contact the Federal contract suspension debarment list lawyers at the Washington DC law firm for debarred federal contractors at Watson & Associates toll-free at 866-601-5518. Free Initial Consultation.