Federal Suspension and Debarment Lawyers
NATIONWIDE HELP. GET A FREE INITIAL CONSULTATION. CALL 1.866.610.5518.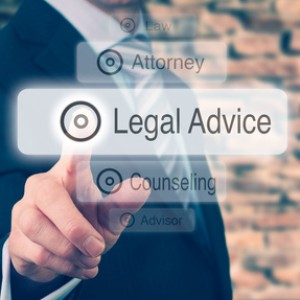 At Watson & Associates, LLC, our Washington DC suspension and debarment lawyers help individuals, small businesses and large DOD contractors to respond and fight against debarment from government contracts or pending contractor suspension actions. 
When it comes to certification regarding debarment suspension and other responsibility matters of government contractors, we bring over 30 years of government contracting experience and we take the approach that with proper legal representation, the chances of a federal debarment action can cripple your business or your career.
As your suspension debarment law firm, we help businesses and individuals nationwide and overseas. If you need help combating the various landmines when the government tries to get you on the federal debarment list, a lawyer at our Washington DC law office can assist you.
Suspension and Debarment Lawyer Services
Washington DC and Nationwide Help.
Representation in a government investigation or legal proceedings

Responding to proposed debarment from government contracts and suspension actions

Help with discovery requests and responding to questions

Representation at hearings and throughout the debarment process

Developing response briefs

Cooperative agreements

Help if you are debarred from federal employment

Initial assessment of the merits in your case

Procurement fraud and criminal allegations that could lead to debarment or

suspension

Allegations of small business fraud, false claims violations and SBA program fraud
Over 30 years of government contracting experience. Watson's suspension and debarment list lawyers provide professional legal services and consulting based on years of experience from working as executives for federal contracting agencies. The law firm is well-versed in FAR compliance and understands the nuances of avoiding the federal debarment and suspension list in the System for Award Management. 
Federal suspension debarment actions against individuals or contractors are intended to protect the government from doing business those individuals or businesses that pose a threat or risk to the federal government. When it comes to government contracting programs, the debarment and suspension policy acts to allow the government to only do business with responsible contractors.
Suspension
Suspension may be based on federal indictments, relevant information or sufficient evidence involving environmental crimes, government contract fraud, criminal embezzlement, theft, forgery, bribery, poor performance, non-performance, or false statements. The suspension definition means being subject to a temporary action which can last up to one year and is effective immediately upon a decision by the government.
Federal Debarment
When it comes to certification regarding debarment suspension and other responsibility matters, federal debarments are usually on criminal convictions, civil judgments or fact-based cases involving environmental crimes, federal contract fraud, embezzlement, theft, forgery, bribery, poor performance, non-performance or false statements in addition to other causes. Federal debarment is for a set time. The amount of time is figured on a case by case basis.
Statutory Debarment From Government Contracts
Statutory debarment from government contracts occur by operation of law following criminal conviction under the Clean Water Act (Section 508) or the Clean Air Act (Section 306). The ineligibility lasts until the Debarring Official certifies that the condition giving rise to conviction has been corrected.
System for Award Management & Debarred Meaning and Application Under FAR 9.4
Government-wide suspension and debarment cases are imposed to prevent a company from doing future contracts or other business with the government. When on the federal debarment and suspension list, you can bid as a prime or subcontractor for DOD contract awards. On the other hand, when companies face suspension under FAR 9.4, the contractor is temporarily suspended for up to 18 months while they wait for the conclusion of an agency action or government investigation.  The debarred definition can prevent a government contractor from doing business with the federal government a set period of time.
How Do You Respond to a Notice of Proposed Suspension and Debarment?
If you receive a notice of proposed debarment, you want to first look at the allegations and see if the government agency has given specific reasons why it is proposing you for debarment or suspension. You have the option to respond either in writing or in person to a proposed suspension debarment notice. To develop a more detailed and concise record, your response should preferably be in writing to the Suspension and Debarment Official. If you are not quite sure how to respond to the notice, then having a federal suspension debarment attorney to take on the task can be worth the investment.
Federal Debarment and Suspension of Government Contractors – Is it Punishment?
The applicable statutes strongly suggest that debarment and suspension of government contractors should not be used as a tool to punish government contractors. Instead, the focus should be whether the alleged causes for the notice of proposed debarment or suspension  is so harmful that the government should not be doing business with your company. Find out the difference between suspension and debarment.
Not all events automatically lead to suspension and debarment of government contractors

Under debarment policy and procedure, simply because the agency recommends you for debarment or suspension doesn't mean that the agency automatically gets the result.
Legal defense from criminal allegations from the executive branch contracting agencies: Suspension and debarment actions often arise from underlying actions from False Claims Act violations, Anti-Kickback Statute violations, selling defective products to the government, or even violations of the Buy America Act.  Our government contractor suspension and federal debarment lawyers provide legal support for criminal defense lawyers that are not familiar with the applicable government contracting laws and federal debarment and suspension policy. Call us also if you are debarred from federal employment.
GET IMMEDIATE HELP TODAY. CALL FOR A FREE INITIAL CONSULTATION TOLL-FREE AT 1-866-601-5518.