Federal Suspension and Debarment Lawyers
Helping Government Contractors in All States.  Call for a FREE Confidential Consultation at 1-866-601-5518.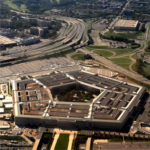 A government contractor's status is one of the essential assets it must protect in order to do business with the federal government. Being threatened with suspension and debarment actions in the System for Award Management can become a serious issue when dealing with false claims, procurement fraud or simply not complying with contract terms or conditions. Debarment and suspension of government contractors can cripple a company's future. Therefore, how you respond can make a huge difference.

When companies receive notice of suspension and debarment actions, how they respond is critical to the outcome of the case.

Debarment and suspension officials have great latitude on how the case turns out.

Developing an effective response is essential.

Not all cases will end up with a complete reversal

Although you may have a strong argument, the real question is whether the facts leading to the suspension or debarment justify the resul

t.
DID THE AGENCY GIVE YOU NOTICE OF ALL GROUNDS FOR SUSPENSION OR DEBARMENT? SHOULD THEY?
One most overlooked issues when the government issues a suspension or debarment notice is the failure to give you all of the reasons. The problem is that you still have some level of due process rights.  A  court ruled in one situation that the General Services Administration unfairly debarred an individual because GSA did not give him notice of all of the grounds for his debarment and the required opportunity to respond to each of the reasons prior to the agency's final debarment determination.
Government Contractor Suspension Attorneys and Federal Debarment Lawyer Services
Representation in a government investigation or legal proceedings

Responding to proposed debarment and suspension actions

Help with discovery requests and responding to questions

Representation at hearings and throughout the debarment process

Developing response briefs

Cooperative agreements

Initial assessment of the merits in your case

Procurement fraud and criminal allegations that could lead to debarment and suspension

Allegations of small business fraud, false claims violations

and

SBA program fraud
With law offices in Washington DC and Colorado, the federal suspension and debarment lawyers at Watson & Associates, LLC provide legal advice and guidance to government contractors face with threats of being debarred or have received notice of, proposed federal debarment list and suspension actions. Our government contract law attorneys help clients with responding to show-cause notices, negotiating administrative agreements and to take proactive measures by implementing sound internal policies and controls. This goes a long way in convincing debarment officials that you can be considered a responsible contractor.
When it comes to being declared ineligible for future government contracts, we understand how that impacts your business. We help with responses to debarment letters, appearance on behalf of individuals and government contractors, and compliance with administrative agreements. Our goal is to help our clients maintain their federal government status and to avoid being added to the excluded parties list.
Over 30 years of government contracting experience. Watson's suspension and debarment lawyers provide professional legal services and consulting based on years of experience from working as executives for federal contracting agencies. The law firm is well-versed in FAR compliance and understands the nuances of avoiding the federal debarment list in the System for Award Management. 
System for Award Management & Debarred Meaning and Application Under FAR 9.4
Government-wide suspension and debarment cases are imposed to prevent a company from doing future contracts or other business with the government. When on the exclusion list, you can bid as a prime or subcontractor for DOD contract awards. On the other hand, when companies face suspension under FAR 9.4, the contractor is temporarily suspended for up to 18 months while they wait for the conclusion of an agency action or government investigation.  The debarred definition can prevent a government contractor from doing business with the federal government a set period of time.
How Do You Respond to a Notice of Proposed Debarment?
If you receive a notice of proposed debarment, you want to first look at the allegations and see if the government agency has given specific reasons why it is proposing you for debarment or suspension. You have the option to respond either in writing or in person to a proposed suspension debarment notice. To develop a more detailed and concise record, your response should preferably be in writing to the Suspension and Debarment Official. If you are not quite sure how to respond to the notice, then having a federal suspension and debarment attorney to take on the task can be worth the investment.
What Information Should You Consider When In a Debarment Proceeding?
Suspension or debarment proceedings focus on whether your company is a responsible contractor. The Government cannot award to or continue to do business with non-responsible companies. The debarment official looks at a variety of topics and information before making a decision.
The SDO looks at whether there are mitigating circumstances or the level of seriousness in each case. If there are corrective measures that can be put in place, he or she may consider such. Sometimes, if the removal of an executive or employee can resolve the underlying problem, then these are concerns that the debarring officer may consider.
Other information that your attorney may present to the debarment official can include correction programs and ethics policies can be could cure the underlying problem that resulted in a notice of suspension and debarment. In sum, each case should be reviewed on its individual merits.
Federal Debarment and Suspension of Government Contractors – Is it Punishment?
The applicable statutes strongly suggest that debarment and suspension of government contractors should not be used as a tool to punish government contractors. Instead, the focus should be whether the alleged causes for the notice of proposed debarment or suspension  is so harmful that the government should not be doing business with your company. Find out the difference between suspension and debarment.
Not all events automatically lead to debarment and suspension of government contractors

Simply because the agency recommends you for debarment or suspension doesn't mean that the agency automatically gets the result.
Can a Federal Debarment Lawyer Guaranty a Complete Denial?
When you consult with a federal suspension and debarment lawyer, you should be quite aware that there is no guaranty as to the outcome of any case. Instead, the parties should both develop a plan of action and consider the risks associated.  Sometimes, an administrative cooperation agreement may be the way to go.
Legal defense from criminal allegations from the executive branch contracting agencies. Suspension and debarment actions often arise from underlying actions from False Claims Act violations, Anti-Kickback Statute violations, selling defective products to the government, or even violations of the Buy America Act.  Our government contractor suspension and federal debarment lawyers provide legal support for criminal defense lawyers that are not familiar with the applicable government contracting laws.