Federal Super 8a Program Native American Government Contract Lawyers
Helping Native Tribes and ANC 8a companies Avoid Costly Legal Mistakes While Increasing Their Bottom Line. Free Initial Consultation – 1-866-601-5518.
SBA Native American Government Contracts Lawyers
8a Contract Opportunities
8a Application and Contracts  Teaming Arrangements & Joint Ventures
Litigation, Appeals, Bid Protests  Small Business Consulting 
Watson & Associates is considered the "go-to" government contracts law firm for a wide range of clients, from large international corporations to small businesses.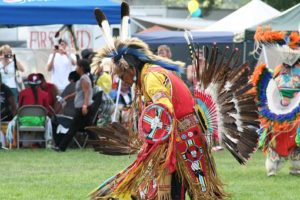 As a small boutique government contracts law firm with locations in Washington D.C. and Colorado, the federal contract lawyers at Watson & Associates, LLC help clients to overcome the simple and complex legal issues that can arise as a Native American small business. This includes compliance with government 8a program regulations, 8a contract opportunities, negotiate contracts, defend and prosecute bid protests, and litigate government contract claims.
Although tribal 8(a) companies have a unique set of rules in government procurement, many Native American 8(a) companies still lack the ability to secure profitable contracts.  At Watson, we help clients to navigate the regulations and develop a tailored plan to aggressively go after federal government contacts.
If your organization wants to revamp how it currently strategies to increase its bottom line and getting federal government contracts, our government small business attorneys can help.
We understand the problem. Despite having the SBA's backing of the 8a Program, the allocation of government contracts to tribal 8(a) companies are consistently dropping. A significant part of the problem for not getting 8a contract opportunities is that some tribal 8(a) companies do not have a strong and proven approach in business development or sufficient past performance to convince contracting officers. The legislative branches of government have also reduced original "unlimited sole source contract" amounts have also been significantly reduced. Changing how the company seeks and acquires federal contracts could be the solution.
Take advantage of teaming relationships. Native American contractors, although aware of the various SBA regulations and FAR rules allowing for teaming and joint venturing, still do not maximize the potential for teaming and joint ventures. As government contract consultants and lawyers, Watson understands the need for non-Native American small businesses who want to build relationships with tribal entities. We help bridge the gap.
Procurement Litigation and Arbitration

Claims Preparation (Including CPARS)

False Claims Act Defense (FCA)

GSA Schedule and Commercial Item Contracts

Export Controls: ITAR, EAR, Sanctions

Business Development and Strategy for 8a contract opportunities

Intellectual Property Protection/Data Rights

Teaming Relationships and JV Vetting

Addressing SBA 8a Program Matters

Mergers & Acquisitions (Including Contract

Novations

)
Also, Native American small businesses still struggle with business development strategies that achieve successful results and increased revenues. This is especially true for Tribal 8a Contract Participants more so than with Alaska Native Corporations.
In other cases, Native American government contractors face allegations of affiliation or teaming arrangement violations. Although FAR and procurement regulations provide for unique exceptions to the traditional affiliation rules, there is still a common misconception that Native American contracting with the federal government has no limitations for teaming arrangements, joint venture agreements or past performance usage.
This is simply not the case. After meeting the initial Native American 8a requirements, there are still cases at the SBA OHA and GAO that prove this point.
With law offices in Washington, DC and Colorado, the government contracts attorneys and procurement Native American Contracting Lawyers at Watson & Associates, LLC provide high-level business consulting and legal advice about the 8a application process to Native American small businesses that are seeking to start their business development process, or need experienced attorneys that understand federal government contract law and the SBA 8a Program.  
Government Contract Consulting & 8a Program Legal Services
In addition to our vast practice areas, we offer assistance with:
Strategic business development and relationships for 8a contract opportunities

Serving as outside legal counsel for Native American contracting services

SBA 8a contract regulations and small business compliance

Teaming arrangements and joint venturing

Positioning for Native American government benefits

FAR Compliance and statutory interpretation

Bid protests and Litigation

Small Business Administration (SBA 8a Program) and litigation at the SBA Office of Hearings and Appeals
Additional Native American Contracting and 8a Program Services
Consulting for Alaska Native Corporations and Tribal economic business development councils.
Assistance with developing strategies to secure more federal projects and 8a sole source contracts.

Guidance on compliance with 8a program requirements and establishing internal controls and compliance programs for 8a contract opportunities.

Drafting and negotiating teaming agreements and subcontracts between 8(a) and business teaming partners

Developing mentor protégé agreements and providing legal advice on those relationships

Assistance and guidance in targeting new federal projects

Contract Disputes Act and Claims Appeal

Legislative and procurement policy advocacy services.

Litigation and appeals of adverse decisions

Federal Circuit Court of Appeals litigation and Court of Federal Claims
Over 30 years Experience in Federal Government Procurement. Native American Government Contract Benefits, Call 1-866-601-5518 for Immediate Help.
Native American Contracting Services, Bid Protests,  8a Program Small Business Litigation, and Appeals
Although many large Native American government contracting entities may have internal legal counsel, sometimes a favorable decision involving Native American and 8a Program issues can surface from outside counsel that understand both the government's position and the contractor's position. At Watson, Native American attorneys our ANC and Tribal government contract law lawyers frequently practice before courts such as the Government Accountability Office (GAO), U.S. Court of Federal Claims, US Federal Circuit Court of Appeals, the SBA in size protest and affiliation disputes, and the various Boards of Contract Appeals.
Sometimes issues arise in protest against agency award and evaluation decisions where protestors are not aware of price preferences in full and open competition or the ability for Native tribes as government contractors to use special rules on teaming and subcontracting.
We serve as Intervenor attorneys for Native American contracting issues or bid protest lawyers for corporate contracting entities at all levels.
 Given the special regulations, some tribal entities, or Alaskan Native Corporations (ANC) may sometimes experience challenges to their qualifications in sole sourcing and small business set asides. Our government contract Native American lawyers can help.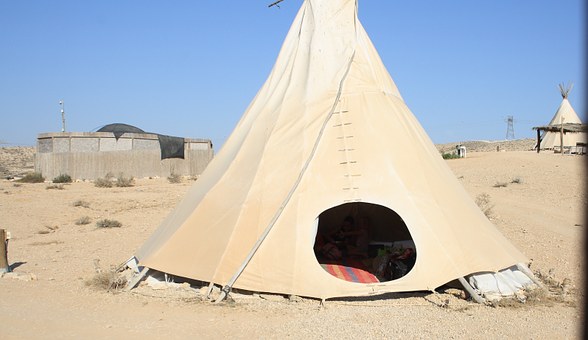 FAR Compliance and Government Contract Management Consulting: Given the increased level of contractor scrutiny, government agencies are more adept to investigate Native American 8a Program companies for compliance,  False Claims Act Violations, and procurement law violations. 
Our goal is to ensure that small businesses have the necessary FAR compliance and internal policies and controls that can minimize the impact from government investigations and audits.
Government Contract Disputes and Claims Assistance: Develop adequate contract claims documents and improve your chances of getting paid early. Many federal contractors still have a difficult time getting paid for work performed. More cases also dismissed for failure to follow the rightful claims dispute regulations. Watson's Native American attorneys can assist with:
Contract claims preparation and submission

Requests for Equitable Adjustments

Claims appeal after final contracting officer determination
Watson's federal Native American government contracting lawyers represent Native American tribes 8(a) contractors in all states regarding, 8a contract opportunities, litigation and trial matters. We intervene for federal small businesses and large DoD contractors in Alaska, Arizona, Arkansas, California, Colorado, Connecticut, Delaware, Florida, Georgia, Hawaii, Illinois, Indiana, Kansas, Louisiana, Maine, Maryland, Massachusetts, Michigan, Minnesota, Mississippi, Missouri, Montana, Nebraska, Nevada, New Hampshire, New Mexico, New York, North Carolina, Ohio, Oklahoma, Pennsylvania, Rhode Island, South Carolina, Tennessee, Texas, U.S. Virgin Islands, Utah, Vermont, Virginia, Washington, Washington, DC, West Virginia, Wisconsin, and Wyoming.
Cities in which our CO and Washington DC Native American Contracting Services and government contract lawyers help super 8a Contract Native American federal contractors with 8a contract opportunities include Anchorage, AK; Atlanta, GA; Austin, TX; Chicago, IL; Colorado Springs, CO; Dallas, TX; Denver, Colorado; Indianapolis, IN; Las Vegas, NV; Los Angeles, CA; Miami, FL; Philadelphia, PA; San Antonio, TX; San Diego, CA; San Francisco, CA; San Jose, CA; Santa Clara, CA; and Tampa, FL.
Call Our Super 8a Program Government Contracts & Native American Lawyers
To maximize small business 8a contract opportunities and resolve disputes about 8a contracts, call the federal Native American government contracting attorneys at Watson & Associates, LLC today. Call 202-827-9750 or 1-866-601-5518.