Federal Super 8a & ANC Native American Contracting Lawyers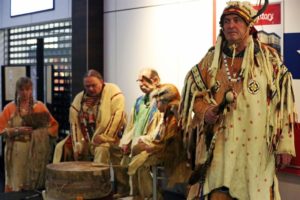 Is your company getting its fair share of federal contracts? Watson & Associates is considered the "go-to" government contracts law firm for a wide range 8a contractors.
Is your company falling behind in the federal procurement marketplace?

Do you think that there is more room to increase company revenues but are running into dead ends?
The reduction in federal resources does directly to the question of whether small businesses such as Native American tribes / Tribal 8(a) entities or Alaskan Native Corporations (ANC 8(a) companies) will stand a chance of receiving some of the federal projects left.
With law offices in Washington DC and Colorado, the federal government contract attorneys at Watson & Associates, LLC takes a unique approach to Native American government contracting in the federal marketplace. There arguably are some federal contracting agencies that are not quite experienced with the Super 8a Program and how to leverage the agency's procurement needs under the program.
We understand the unique set of rules designated for Native American Tribes under the SBA regulations and Federal Acquisition Regulations (FAR).

As Native American lawyers for federal government contracting, we also realize that tribes still have a difficult time getting federal projects.

Most Super 8a contractors still have a difficult time developing the right business partnerships and staying in compliance with the various SBA regulations.
Having worked for government contracting entities, members of our team are in a unique position to advocate on behalf of our clients. We understand that to be able to resolve some issues in Native American government contracting, attorneys have to also be familiar with the various other issues that impact Native American Indians that are embedded into federal procurement regulations.
Whether As a small boutique government contracts law firm with locations in Washington D.C. and Colorado, the federal contract Native American lawyers at Watson & Associates, LLC help clients to overcome the simple and complex legal issues that can arise as a Native American small business.
We understand the national problem. Although Native American Tribes and ANC 8a contractors have a unique set of rules in government procurement, many Native American 8a contractors still lack the ability to secure profitable contracts.  At Watson, we help clients to navigate the regulations and develop a tailored plan to develop legal relationships to go after federal government contracts.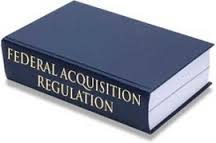 Develop a unique approach to teaming relationships. Native American 8a contractors, although aware of the various SBA regulations and FAR rules allowing for teaming and joint venturing, still do not maximize the potential for teaming and joint ventures.
As government contract consultants and lawyers, Watson understands the need for non-Native American small businesses who want to build relationships with tribal entities. We help bridge the gap. Some contracting agencies are still reluctant to award if they suspect risks without the proper teaming partners or subcontractor relationships
Native American Lawyers for Tribal 8a and ANC Government Contracts Legal Representation and Consulting Services
Procurement Litigation and Arbitration

Claims Preparation (Including CPARS)

False Claims Act Defense (FCA)

GSA Schedule and Commercial Item Contracts

Government Contract Terminations

Export Controls: ITAR, EAR, Sanctions

Business Development and Strategy for 8a contract opportunities

Intellectual Property Protection/Data Rights

Teaming Relationships and JV Vetting

Federal Government Investigations

Addressing SBA 8a Program Matters

Mergers & Acquisitions (Including Contract

Novations

)
How can we help: With law offices in Washington, DC and Colorado,  our Native American government contracts lawyers work with CEOs and executive management to assess their current business practices, revamp ineffective strategies and to develop future efforts based upon solid data.
Government Contract Consulting & 8a Program & Native American Contracting Services
In addition to our vast practice areas, we offer assistance with:
Strategic business development and relationships for 8a contract opportunities

Serving as outside legal counsel for Native American contracting services

SBA 8a contracting regulations and small business compliance

Teaming arrangements and joint venturing

Positioning for Native American government contracting benefits

FAR Compliance and statutory interpretation

Bid protests and Litigation

Small Business Administration (SBA 8a Program) and litigation at the SBA Office of Hearings and Appeals
Native American Contracting Consulting Services, Bid Protests,  8a Program Small Business Litigation, and Appeals
Although many large Native American contracting entities may have internal legal counsel, sometimes a favorable decision involving Native American government contracts and 8a Program issues can surface from outside counsel that understand both the government's position and the contractor's position. At Watson, Native American attorneys our ANC and Tribal government contract law lawyers frequently practice before courts such as the Government Accountability Office (GAO), U.S. Court of Federal Claims, US Federal Circuit Court of Appeals, the SBA in size protest and affiliation disputes, and the various Boards of Contract Appeals.
Sometimes issues arise in protest against agency award and evaluation decisions where protestors are not aware of price preferences in full and open competition or the ability for Native tribes as government contractors to use special rules on teaming and subcontracting.
We serve as Intervenor attorneys for Native American contracting issues or bid protest lawyers for corporate contracting entities at all levels.
 Given the special regulations, some tribal entities, or Alaskan Native Corporations (ANC) may sometimes experience challenges to their qualifications in sole sourcing and small business set-asides. Our Native American government contract lawyers can help.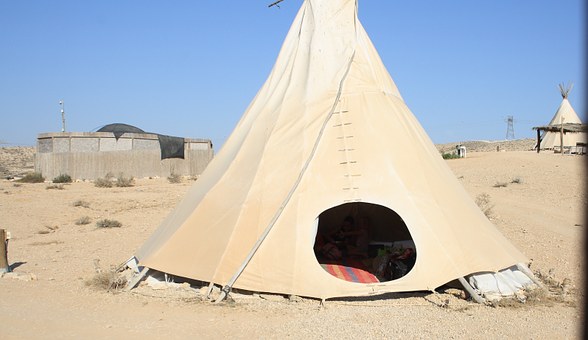 FAR Compliance and Government Contract Management Consulting: Given the increased level of contractor scrutiny, government agencies are more adept to investigate Native American 8a Program companies for compliance,  False Claims Act Violations, and procurement law violations. 
Our goal is to ensure that small businesses have the necessary FAR compliance and internal policies and controls that can minimize the impact from government investigations and audits.
Government Contract Disputes and Claims Assistance: Develop adequate contract claims documents and improve your chances of getting paid early. Many federal contractors still have a difficult time getting paid for work performed. More cases also dismissed for failure to follow the rightful claims dispute regulations. Watson's Native American attorneys can assist with:
Contract claims preparation and submission

Requests for Equitable Adjustments

Claims appeal after final contracting officer determination
Call Our Super 8a Program & Government Contracts Native American Lawyers
To maximize small business 8a contract opportunities and resolve disputes about super 8a contracts, call the tribal and ANC DC Native American government contracts attorneys at Watson & Associates, LLC today for use of our Native American contracting services. Call 202-827-9750 or 1-866-601-5518.