SBA Super 8a Certification & Tribal 8(a) Native American Government Contracting Lawyers
 Nationwide Help for Tribally Owned 8(a) and ANC Super 8a Status – A Unique Set of Lawyers for Companies With a Tribal

8 a Government Contracting Certification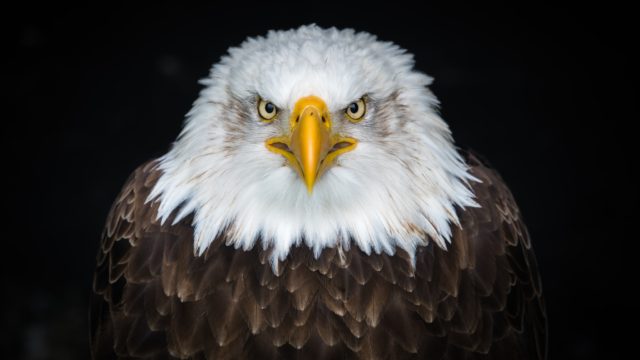 Our lawyers help small businesses that have Native American owned business certification through the SBA to stay compliant, avoid legal trouble and aggressively deal with disputes when they arise.
When it comes to becoming a Super 8a certified business or a small business with Super 8(a) Status, most companies understand the unique advantages of being able to do SBA Native American Government Contracting. Yet,  many Super 8(a) government contractors find themselves either not generating enough revenues or, unfortunately, facing costly legal mistakes when performing federal contracts.
At Watson & Associates, LLC, we offer a boutique size law firm that can guide super 8a contractors through the various hurdles and nuances of getting SBA 8(a) certification or Native American Owned Business Certification.
Watson & Associates' government contract attorneys also provide strategic guidance and legal counsel to  Indian tribes, tribally owned business entities doing business with the federal government, and Alaska Native Corporations (ANCs) participating in the SBA's 8(a) Business Development Program. The Practice Group Leader, Theodore Watson, understands the various legal issues that arise and the unique benefits of Native American contracting. When tribal 8a leaders are seeking to team or build partnership relationships with outside companies, our small business lawyers provide guidance and representation with matters related to Mentor Protégé and teaming arrangements.
When ANC's or tribally owned entities advance to buying out or merging other small businesses, we help to oversee the purchase and sale with regards to novations, compliance with various FAR compliance regulations and more.
As Native American 8(a) companies expand and grow, our government contract lawyers provide tailored counseling to the tribal council with regard to acquisitions and mergers and continued compliance with SBA regulations. When regulations have proposed changes, we help clients to assess whether such recommended changes could impact them
Congress has put the Small Business Act's Section 8(a) Business Development program in place to promote economic development for American Indian tribes and Alaska Native Corporations (ANC Contract Companies ).

When certified as an eligible SBA 8(a) participant,  tribally-owned small Native American businesses can secure federal government contracts under unique terms that the traditional small business cannot. At Watson & Associates, LLC, our federal contracting lawyers and government contract consultants help with Native American Owned Business Certification and the ability to team with other small businesses and increase the company's bottom line.
Native American Contracting Law Offices in Washington DC and Colorado With Nationwide Reach
When it comes to federal Native American contracting for federal government goods and services, the procurement legal system can be intimidating and tricky. Many federal contractors that are small disadvantaged businesses understand that contractors with super 8a status have unique statutory rights, such as rights to sole-source contracts under the SBA 8(a) Certification Program. Hence, the term "Super 8 a."
Problem and Solution
There are some SBA Native American 8a companies that have yet to receive large contracts. Having super 8a certification status does not mean that the SBA simply gives you contracts; you still have to position yourself to secure work strategically.
Frequently, when a specific case about super 8(a) certification is reviewed by an experienced government contracts attorney, potential causes and agency mistakes that can lead to the lacking business revenues become somewhat obvious.
At Watson & Associates, LLC, we bring over 30 years of combined federal 8 a government contracting certification to the table which includes hands-on experience with SBA programs involving tribal and Native American small businesses. We help clients in various industry groups, including Native American construction companies, IT Solutions, services and consulting, green and industrial service contracts and more.
SBA Native American Government Contracts Attorney Services and Super 8a Contractors Consulting Services
| | |
| --- | --- |
| Procurement Litigation and Arbitration | Bid Protests (SBA OHA, Federal Circuit Court of Appeals, COFC and GAO) |
| Alaska native corporations 8a government contracts litigation | Bid Protests and Bid Protest Appeals |
| Native American construction companies | Federal Investigations False Claims, Buy American |
| Government Contract Terminations | SBA Native American certification |
| Business Development and Strategy for 8a contract opportunities | SBA 8(a) Sole Source Disputes |
| | |
| | ·       Alaska Native Corporations 8a Contract & Tribal Size Protests and Appeals |
| | |
Help in Native American Government Contract Investigations by DOJ & OIG
Although tribally owned and Native American small businesses have unique rules and benefits in the federal procurement marketplace, there are times when some firms fall prey to federal investigations and alleged procurement fraud claims. At Watson & Associates, our Native American government contracting attorneys help entities and executives in the various types of government contract investigations by the Department of Justice and SBA Inspector General offices. We help tribal counsels defend against civil and criminal allegations of government contractor fraud.
We help with Buy American Act matters, False Claims  Act defense and other procurement fraud violations. Other areas that we also help Super 8(a) contractors with include bid protests, Contract Disputes Act claims, limitations in subcontracting disputes and more.
Problems With SBA Affiliation and Litigation? Not every government contract award 8a to Native American small businesses are untouchable given very unique abilities to small businesses certified in the SBA (Program). Watson & Associates' law firm helps with litigation and appeals. There are SBA OHA cases where Native 8a companies have been found to violate SBA affiliation rules. Although it's difficult to protest Native American sole-source contracts and other awards, tribal and ANC 8(a) companies can also develop certain policies and controls that would minimize adverse actions by the government.
At Watson, our Native American government contracting legal services help companies to stay out of legal trouble while increasing their bottom line. We help with termination for default appeals, cure notices and show cause matters, appeal SBA OHA decisions to the US Court of Federal Claims (COFC) and COCF appeals to the United States Court of Appeals for the Federal Circuit.
Develop a unique approach to teaming and joint venture relationships with Tribal 8a and ANC prime contractors: There are several benefits of working with a tribal 8a company: Native American 8a contractors, although aware of the various SBA regulations and FAR rules allowing for teaming and joint venturing, still do not maximize the potential for teaming and joint ventures. One of the common is that they can enter teaming agreements with subcontractors without fear of affiliation -if the rules are followed. However, there are still some legal issues that can arise. Watson's government procurement Native American lawyers can help with these issues. Common benefits of working with a tribal 8a company include:
Getting company revenues as teaming or subcontractor without the tough bidding requirement ( super 8a companies qualify for 8a sole source contracts without the legal nightmare of affiliation matters)

Native American companies can also gain experience and improve past performance for bidding on future contracts.
Help With Buy Indian Act
The Department of the Interior (DOI) uses the The Buy Indian Act as its authority to set aside procurement contracts for Indian-owned and controlled businesses.  The new rules eliminate the restriction on Indian Economic Enterprises from competing on certain construction contracts issued under the Buy Indian Act, expand Indian Economic Enterprises' ability to subcontract work subject to Buy Indian Act, reduce the potential for fraud and abuse of acquisitions subject to the Buy Indian Act, and give greater preference to Indian Economic Enterprises when a deviation from the Buy Indian Act is necessary, among other updates. Call us if you need legal help from our Buy Indian Act lawyers.
SBA 8a Bid Protests, SBA Small Business Litigation, and Tribal 8a Appeals
We Have Experience Litigating in Virtually All Courts that Hear Federal Contracting Matters: Although many large business entities may have internal legal counsel, sometimes a favorable decision involving Native American contracting and receiving ANC 8(a) Sole Source contracts issues can surface from outside counsel that understands both the government's position and the contractor's position. At Watson, SBA Native American attorneys our Alaska Native 8a and Tribal government contract law lawyers frequently practice before courts such as the Government Accountability Office (GAO), ASBCA, CBCA, SBA OHA, U.S. Court of Federal Claims, US Federal Circuit Court of Appeals, the SBA in size protest and affiliation disputes, and the various Boards of Contract Appeals.
Sometimes issues arise in protest against agency award and evaluation decisions where protestors are not aware of price preferences in full and open competition or the ability for Native tribes as government contractors to use special rules on teaming and subcontracting.
As a government contracts ANC law firm and tribal 8(a) attorneys, we serve as intervenor attorneys for Native American-owned business certification issues or bid protest lawyers for corporate contracting entities at all levels.
Given the special regulations, some tribal entities, or Alaskan Native Corporations (ANC) may sometimes experience challenges to their qualifications in sole sourcing and small business set-asides. Our SBA Native American lawyers for federal contracts can help.
FAR Compliance Services for Tribal 8a and ANC Super 8a Companies: Given the increased level of contractor scrutiny, government agencies are more adept to investigate Native American 8a Program companies for compliance,  False Claims Act Violations, and procurement law violations. At Watson & Associates, our federal government contract law attorneys help with non-litigation issues such as FAR compliance, consulting on Contract Disputes Act requirements, Mentor Protege and joint venture relationships and more.
Government Contract Disputes Act and 8(a) Certification Litigation: Develop adequate contract claims documents and improve your chances of getting paid early. Many federal contractors still have a difficult time getting paid for work performed. More cases also dismissed for failure to follow the rightful claims dispute regulations. Watson's Native American attorneys can assist with:
Contract claims preparation and submission

Requests for Equitable Adjustments

Claims appeal after the final contracting officer determination
Call Our Super 8a N

ative American owned Business Certification

Lawyers (Litigation and Appeals)
Immediate Help Available: To maximize your super 8a certification opportunities and successfully build the teaming and joint venture relationships to avoid adverse action and Super 8a status litigation, call our Native 8a and SBA Native American government contracts lawyers and ANC law firm at  Watson & Associates, LLC today. Call 202-827-9750 or 1-866-601-5518 Toll Free.