Super 8a Contractors Lawyers & ANC 8a & Tribal Native American Government Contracts Help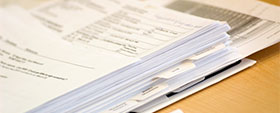 A Unique Set of Lawyers and Consultants for a Unique Set of Federal Procurement Laws 
When it comes to federal contracts for Native American small businesses and Super 8a Contractors, everyone understands the power they have to get federal contracts. Deadly and adverse government decisions can still happen. Our federal contract lawyers are here to help avoid them while increasing your bottom line.
NATIONWIDE HELP. FREE INITIAL CONSULTATION CALL 1-866-601-5518.
When it comes to federal Native American government contracting for goods and services, the procurement legal system can be intimidating. Many federal contractors that are small disadvantaged businesses understand that Super 8a participants have unique statutory rights such as rights to Native American sole-source contracts under the SBA Native 8a Program. Hence, the term "Super 8a." Yet, many designated Native American 8a business entities have yet to secure a lucrative federal contract.
Get help making sure that you are in compliance with SBA regulations and small business laws.

Make sure that your organization does not make the headlines for criminal fraud against the government.

Learn how the competition takes advantage of proven strategies that get them contracts while you may still struggle.

Learn how to build teaming and mentor protege relationships that increase your bottom line.
Congress has put the Small Business Act's Section 8(a) Business Development program in place to promote economic development for American Indian tribes and Alaska Native Corporations (ANC 8a ). When certified as an eligible SBA 8(a) participant,  tribally-owned small Native American businesses can secure federal government contracts under unique terms that the traditional small business cannot.
However, although Super 8a contractors have what some would call superior sole source power, there is still some imbalance in the numbers of awards. At Watson & Associates, LLC our federal contract and Native American government contracting lawyers help with a variety of legal issues that can arise. These include teaming arrangements and joint venture agreements, the SBA Mentor Protege regulations, bid protests both at the GAO and Court of Federal Claims. If there are more advance appeal cases at the U.S. Court of Appeals for the Federal Circuit, our attorneys can help..
Frequently, when a specific case is reviewed by an experienced government contracts attorney, potential causes and agency mistakes that can lead to the lacking business revenues become somewhat obvious. With certain approaches and balancing with the possibility of creating jobs and revenues for the Native American communities, some Native American 8a companies can improve their position in federal contracting. With law offices in Washington, DC and Colorado, our law firm is uniquely positioned to help.  Call our Federal Contract Attorneys and Consultants Today.
Government Procurement Experience Matters
The process begins with knowing how the government procurement legal system works and using it to benefit your advantage. Understanding the unique rules and their limitations can point to any company in the right direction for acquiring more Native American government contracts. Operating as their own sovereign entities, there are several approaches to maximizing results in business development. Watson & Associates, LLC government contracts law firm understand the uniqueness and the hurdles that small businesses experience in the federal procurement marketplace. When it comes to government contracts litigation, our attorneys understand both sides of the case due to experience working for federal contracting agencies.
National Reach
With law offices in Washington DC and Colorado, the federal government contract attorneys at Watson & Associates, LLC takes a unique approach to Native American government contracting in the federal marketplace. We can represent clients regardless of their state. There arguably are some federal contracting agencies that are not quite experienced with the Super 8a Program and how to leverage the agency's procurement needs under the program.
We understand the unique set of rules designated for Native American Tribes( ANC 8a and Tribal) under the SBA regulations and Federal Acquisition Regulations (FAR).

As Native American lawyers for federal government contracting, we also realize that tribes still have a difficult time getting federal projects.

Most Super 8a contractors still have a difficult time developing the right business partnerships and staying in compliance with the various SBA regulations.

We look for long term relationships
Native American Sole Source Contracts, Teaming Agreement & Affiliation Rules.and Joint Venture Relationships
Native American government contracting regulations offer very unique abilities to small businesses certified in the SBA (Program). However, there are SBA OHA cases where tribal 8(a) companies have been found to violate SBA affiliation rules. Although its difficult to protest Native American sole source contracts and other awards, tribal and ANC 8(a) companies can also develop certain policies and controls that would minimize adverse actions by the government.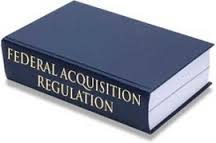 Develop a unique approach to teaming and joint venture relationships. Native American 8a contractors, although aware of the various SBA regulations and FAR rules allowing for teaming and joint venturing, still do not maximize the potential for teaming and joint ventures.
Building Relationships With Super 8(a) Native American Government Contractors
As government contract consultants and lawyers, Watson understands the need for non-Native American small businesses who want to build relationships with ANC and tribal entities. We help to bridge the gap. When it comes to Native American sole source contracts, some federal contracting agencies are still reluctant to award if they suspect performance risks without the proper teaming partners or subcontractor relationships. Let our federal contract experts help. Get a Free Initial Consultation Today.
Native American Federal Contract Representation and Consulting Services
| | |
| --- | --- |
| Procurement Litigation and Arbitration | |
| Claims Preparation (Including CPARS) | |
| False Claims Act Defense (FCA) | GSA Schedule and Commercial Item Contracts |
| Government Contract Terminations | Export Controls: ITAR, EAR, Sanctions |
| Business Development and Strategy for 8a contract opportunities | Intellectual Property Protection/Data Rights |
| | Teaming Relationships and JV Vetting |
| Federal Government Investigations | Addressing SBA 8a Program Matters |
| | Mergers & Acquisitions (Including Contract Novations) |
How can we help: With law offices in Washington, DC and Colorado,  our Federal Native American government contracts lawyers work with CEOs and executive management to assess their current business practices, revamp ineffective strategies and to develop future efforts based upon solid data.
Native American Government Contracts Consulting Services
In addition to our vast practice areas, we offer assistance with:
Strategic business development and relationships for 8a contract opportunities

Serving as outside legal counsel for Native American contracting services

SBA 8a contracting regulations and small business compliance

Teaming arrangements and joint venturing

Positioning for Native American sole source contract benefits

FAR Compliance and statutory interpretation

Bid protests and Litigation

Small Business Administration (SBA 8a Program) and litigation at the SBA Office of Hearings and Appeals
 Bid Protests,  Super 8a Program and SBA Small Business Litigation, and Appeals
EXPERIENCE LITIGATING IN VIRTUALLY ALL COURTS
Although many large Native American contracting entities may have internal legal counsel, sometimes a favorable decision involving Native American contracting and receiving sole source contracts issues can surface from outside counsel that understand both the government's position and the contractor's position. At Watson, Native American attorneys our ANC 8a and Tribal government contract law lawyers frequently practice before courts such as the Government Accountability Office (GAO), U.S. Court of Federal Claims, US Federal Circuit Court of Appeals, the SBA in size protest and affiliation disputes, and the various Boards of Contract Appeals.
Sometimes issues arise in protest against agency award and evaluation decisions where protestors are not aware of price preferences in full and open competition or the ability for Native tribes as government contractors to use special rules on teaming and subcontracting.
We serve as intervenor attorneys for Native American contracting issues or bid protest lawyers for corporate contracting entities at all levels.
 Given the special regulations, some tribal entities, or Alaskan Native Corporations (ANC) may sometimes experience challenges to their qualifications in sole sourcing and small business set-asides. Our Native American lawyers for federal contracts can help.
FAR COMPLIANCE AND AVOIDING ADVERSE CONTRACTING OFFICER AND SBA ADVERSE DECISION.
 Given the increased level of contractor scrutiny, government agencies are more adept to investigate Native American 8a Program companies for compliance,  False Claims Act Violations, and procurement law violations. 
Our goal is to ensure that small businesses have the necessary FAR compliance and internal policies and controls that can minimize the impact from government investigations and audits.
GOVERNMENT CONTRACT DISPUTES ACT & CLAIMS
 Develop adequate contract claims documents and improve your chances of getting paid early. Many federal contractors still have a difficult time getting paid for work performed. More cases also dismissed for failure to follow the rightful claims dispute regulations. Watson's Native American attorneys can assist with:
Contract claims preparation and submission

Requests for Equitable Adjustments

Claims appeal after final contracting officer determination
Call Our Super 8a Native American Government Contracting Lawyers
To maximize small business 8a contract opportunities and successfully bid on contracts, and resolve disputes about super 8a contracts, call the tribal and ANC 8a DC Native American attorneys for federal contracts at Watson & Associates, LLC today for use of our Native American contracting services. Call 202-827-9750 or 1-866-601-5518.