Legal Intervenor Law Lawyers
Bid Protest Intervenor Law Attorneys
Making Sure That You Meet the Interested Parties Legal Definition. Call 1-866-601-5518 — FREE Initial Consultation.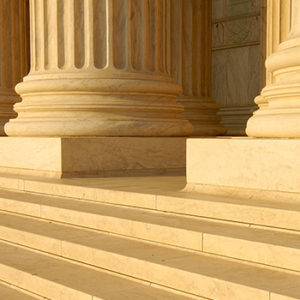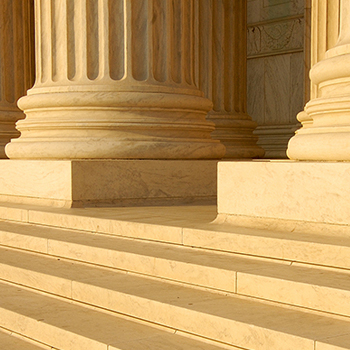 Awardees often wonder whether or not they should file a motion to intervene or not.  The answer is obviously a business judgment decision. However, CEOs should understand that although there is no legal requirement to become a legal intervenor in a bid protest case, the agency's priority and interests may not be the same. See some of our successful outcomes.
Prompt turnaround

A detailed assessment of the facts of each government protest

Addressing the protester's allegation that the government did not follow procurement policies and procedures

Helping awardees to adequately preserve their rights as an intervenor in the lawsuit

Over 30 years of federal procurement experience
Legal services at a fraction of the cost of larger law firms.
Bid Protest Defense and Legal Intervenor Attorney Services
In addition to helping you decide the best contractor forum to litigate the case, our COFC intervention and GAO bid protest intervenor lawyers can represent you in the following matters in addition to filing your response briefs.
Protest Government Contract Awards
Pre-award Intervention
At Watson, our procurement attorneys provide aggressive intervenor law and GAO protest and COFC protest defense services in pre-award protests involving government contract awards regarding:
Post-award Intervention
Given the extensive experience in government contract and DOD contracts bid protest litigation, our intervenor respondent law firm can help to intervene in the following types of post-award protests:
Improper agency evaluations, policies, and procedures

IDIQ and Task Order intervention

Price evaluations

Lack of meaningful discussions
Unreasonable technical evaluation allegations

Disparate treatment and inconsistent evaluations.

Improper best value determinations and cost-technical trade-offs
To speak with our intervenor law attorneys about becoming an intervenor in court proceedings, call 1866-601-5518 for a FREE initial consultation.
What is an intervenor? To intervene and have legal intervenor standing in government contract protests, you must meet the definition of interested parties and have a viable interest in the outcome.
Government contractors that have been awarded a contract have substantial risks that the government may not always get all of the relevant legal issues before the court. Having a bid protest intervener lawyer can minimize that risk.
The government's interest is not always yours 

Many cases are sustained because the awardee fails to exercise its right to intervene.

Both Court of Federal Claims and GAO have agreed with intervenor attorney arguments to make decisions.
Nationwide Government COFC and GAO Protest Intervener Attorney Services
 With law offices in Washington, D.C and Colorado GAO bid protest intervener attorneys at Watson & Associates, LLC are geographically positioned to help small and large businesses across the U.S. and overseas, and from various industries, to aggressively intervene, defend and protect their rights to an award.
We put together a team of government protest legal experts to make sure that you maximize the opportunity to convince the courts with your protest intervention brief that the agency procurement award should have gone to your company and that the source selection panel followed procurement policies and procedures.  
What is Legal Intervenor Status in Government Bid Protests?
What is an intervenor?  5 CFR 1201.34 & 4 CFR 21.0
Under litigation rules, including GAO and federal practice before the Court of Federal Claims and Federal Circuit Court, getting your intervenor defendant status in a government bid protest lawsuit means that companies or persons can seek to join in as intervenor, defend or otherwise take part in a legal proceeding.
The government contractor intervention meaning also suggests that you must meet the definition of interested parties in the legal outcome of the case, or the litigation may somehow impact your legal rights. The meaning of intervene or intervention can be as a "matter of right" which include parties who have a statutory right to take part in the litigation.
Applying what is intervenor status in bid protest cases
 Intervention can be as a "matter of right" which include parties who have a statutory right to take part in litigation. "Permissive" intervenors are those parties who may be permitted to participate if the proceeding will affect them directly and if intervention is otherwise appropriate under the law. A motion to intervene may be made by motion filed with the judge.
Having our bid protest lawyers serves your interest in two ways.
By intervening or defending a bid protest, you will need access to a Protective Order. This allows for more substantive analysis of the government's contract award notice or decision. Only attorneys can gain access to the order. Without it, government contractors as intervenor respondent are in a handicapped position because they have no information to defend the protest with their brief.
Second, the government contracting agency's interests may be not the same as yours. The agency protest attorneys may miss a critical argument that could win the protest. By having your own bid protest intervenor law attorneys,  you can respond the protestor's allegations, support the agency's motions with your own independent legal arguments.
When considering the meaning of intervene, there is a possibility that if you do not intervene at the GAO level, you could be looked adversely in a COFC protest.
 Call our Bid Protest Interv
enor Law Attorneys
To protect your company revenues with intervenor status and to defend your rights in protest litigation, call our Court of Federal Claims and GAO protest legal intervenor law lawyers at 1-866-601-5518 for a free initial consultation.