Federal Contract Claims & Government Contract Dispute Lawyers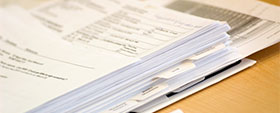 Federal Government Contract Dispute Lawyers With Over 30 Years of Procurement Experience. Federal Claims Lawyers Helping With Appealing, Preparing and Defending Government Contract Disputes in All States.  We show you how to Handle Federal Contractual Disputes Act Claims.
NATIONWIDE HELP. Get a FREE INITIAL CONSULTATION. 1-866-601-5518
Avoid Costly Legal Mistakes With Contract Disputes Act of 1978 Requirements

Help With Prime Contractor Not Paying Subcontractor

Prompt Turnaround

Help from Contractor Claims and CDA Attorneys that are Former Government Contracting Professionals
Competitive Rates
Appeal of Contracting Officer's Final Decision and Government Contract Claims Denial

Over 30 Years of Experience in Federal Procurement
One of the many problems associated with filing contract claims appeals against the federal government preparing and defending government contractual claims is that companies fall short of the level of support needed to develop a sound claim that meets Government Contract Disputes Act claim requirements.
The agency denies payment simply because the contractor does not submit a detailed claims package that supports payment of damages at the beginning of the contract dispute resolution process.

In addition, when it comes to federal contract claims services, companies do not properly assert the required legal theories at the contracting officer level.

As a result, the appeals case that challenges the contracting officer's final decision is already disarmed and court quickly will dismiss new arguments on appeal for lack of jurisdiction.

Since judges are expected to base their decisions on the entire record, federal contractors should make sure that before filing an appeal that the record is sufficient enough for the appeals court to hear the case and make a decision.
With law offices in Washington DC and Colorado, the federal government contract dispute lawyer at Watson & Associates, LLC have successfully resolved contract claims against the federal government for our clients. This includes small businesses and larger federal government defense contractors.  As contractors claims attorneys We have also achieved favorable outcomes for our clients.
Government Contract Disputes Act Claims Services Attorney 
Litigation of Contractual Claims and appeals – CBCA, ASBCA, United States Court of Federal Claims

Contract dispute resolution and federal claims appeals

Construction claims for performance and scope changes

Change orders

Constructive changes

Statute of limitations government contractor claims

construction contract claims changes & dispute resolution

Non-payment of invoices

Implied in fact government contract

 disputes

Performance disputes

Scope of work changes and modifications

Accelerations and claims substantiation

Service agreements

Alternative Dispute Resolution

Federal Government Contract Disputes Act Litigation

Consequential

damages

Liquidated damages
If you decide to sue the government for denying federal contract claims and alternative dispute resolution, call our government contract claims lawyers and Contractor Dispute attorney at 1-866-601-5518 for a FREE Initial Consultation.
What we do: Each federal contractors claims attorney will assess the merits of your claim and then secure relevant evidence, address the legal issues about contractor claims relevant to pass through contract between prime contractors and subcontractor, and documentation to support the claim and help you through the contract dispute resolution process. 
At Watson & Associates, LLC, the law firm has been particularly successful in resolving federal contractual disputes regarding construction claims, implied contract disputes, appeals lawsuit against government agency departments, equitable adjustments, breach of contract claims, and differing site conditions.
Government Contract Claims Litigation in Various Courts
We represent federal contractors with litigation with the federal government at the Armed Services Board of Contract Appeals (ASBCA), Civilian Board of Contract Appeals (CBCA) and the United States Court of Federal Claims (COFC) and appeals to the US Court of Appeals for the Federal Circuit.
Watson & Associates' Federal Contract Dispute Lawyer Can Help With:
Counseling on claims against the government and potential for any sovereign immunity defenses filed by the agency.

Statement of work changes under the FAR changes clause

Litigation of federal contract claims substantiation and federal contract litigation support

Contract dispute assessment of 

implied in fact contract

 damages for construction and service contractors.

Compliance with Act. Many federal contractors spend hundreds of thousands of dollars in litigation costs, only to find out that they did not meet, the requirements of the Contract Disputes Act of 1978. This can be even more devastating on appeal.

Avoiding costly mistakes with equitable adjustments and failure to meet procedural requirements that can forfeit our clients' rights on appeal.

Federal government contracts with pass-through contract between contractor and subcontractor

Appeals and how to handle government contract dispute lawyer representation involving contracting officer's final decision
When it comes to federal claims services, our government contract lawyers and CDA Attorneys will thoroughly go through the facts of each case though it were before a judge on appeal and counsel clients on the strengths and weaknesses of each case
If the contracting officer issues a final decision, our contract claim attorneys will counsel on the next steps and prepare the necessary court documents for the appeal.

Regarding federal contract claims  on construction projects, we assess each case regarding contract delays, differing site conditions, acceleration claims and scope of work changes. These are complex issues litigated at the appellate courts.

Construction contract government claims changes & alternative dispute resolution

Helping business clients to preserve any rights to appeal at the agency level. Many corporate attorneys miss this point and when addressed on appeal, the claims dispute gets dismissed.
Federal Contract Litigation and Government Contract Disputes Act Claims Appeal Attorneys
Help for small businesses and large defense contractors with litigation of government claims: At Watson & Associates, our federal contract law lawyers and CDA contract claim appeal law firm often represents small business and large DOD contractors construction contract claims changes & dispute resolution.
Federal construction litigation of contract claims changes & dispute resolution: Our government contract dispute lawyer and federal contract claims attorneys understand that submitting construction claims against the federal government and be tricky and that the facts of each case are critical to the outcome. The government contract claims lawyers at our firm can assist with constructive changes, the scope of work changes, liquidated damages, implied in fact contract matters, requests for equitable adjustment, government contract litigation support, and differing site condition claims.