Government Contract Dispute Lawyers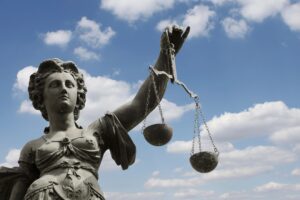 Are you a federal government contractor struggling to get paid for your work?
 If you're dealing with delay claims, differing site conditions, breach of contract claims, or other contract dispute issues with the government, our legal representation can help. We specialize in preparing government contract claims under the Contract Disputes Act to increase your chances of getting paid.
Don't let the government take advantage of you. With our expertise in contract law and experience with government claims, we can help you get the compensation you deserve for your hard work. Imagine finally receiving the payment you've been waiting for and being able to move on to your next project with confidence.
 Contact us today to schedule a consultation and take the first step towards getting the compensation you deserve.
Watson & Associates' government contract dispute lawyers work with small businesses and large DOD contractors by helping them to avoid some of the most costly legal mistakes when preparing and submitting contract claims against the federal government.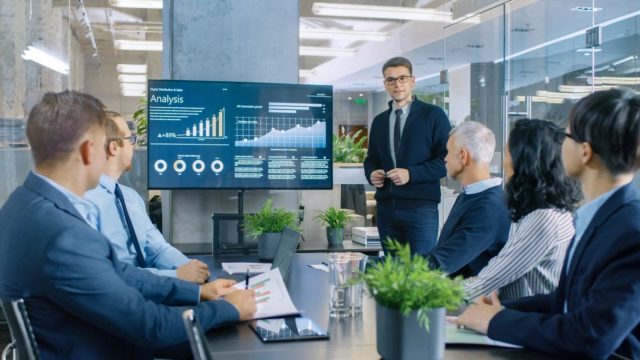 Despite trying your best to please the contracting officer and interested parties, there comes a time when you just cannot perform work on a government contract for free.
Preparing and submitting government contract claims can be a difficult process. Large businesses and small businesses alike quickly find out that there is more to developing a Contract Disputes Act claim than creating spreadsheets and a cover letter.
Agency contracting officers deny claims from contractors simply for technical reasons such as not complying with the Contract Disputes Act. When you have hundreds of thousands of dollars or even millions of dollars at risk, it makes a difference in how you prepare your documents and support.
  At Watson & Associates, our government contractor dispute attorneys frequently help large and small businesses to assess the merits, prepare and litigate government contract claims against the federal government. When the contracting officer denies the contractor's claim without merit to the decision, the law firm aggressively litigates appellate cases before the respective agency Board of Contract Appeals or to the U.S. Court of Federal Claims.
Attorneys for contractor disputes involving federal government contracts nationwide and overseas. Agency contracting officers frequently deny contractor claims for failure to comply with Contract Disputes Act certification laws, failure to provide a demand or written assertion for money in a sum certain, or failure to notify the agency in a timely manner. In other situations, the agency will deny the contract claim because the contractor previously signed a waiver of the claim that generally precludes you from bringing others against the federal government. 
US and overseas government contract claims services: Our government contract claim lawyers have national and international reach. We have former government procurement personnel on our team. We, therefore, are in a better position to advocate on your behalf.
At Watson & Associates, LLC, we help clients resolve government contract claims over $ 1 Million in both construction and service industries.
GOVERNMENT CONTRACT DISPUTE CASES – WHAT WE DO
When it comes to the basics of how to file a claim on a government contract, you cannot make many mistakes. At Watson & Associates, LLC, our government contractor dispute lawyers provide legal assistance with construction litigation support and service contract claims services.  We work with the company's key players and provide guidance on how to increase your chances of getting paid.
Law offices in Washington DC and Colorado: We have national reach and can help any federal contractor in the United States.  As federal contract dispute lawyers, we have successfully helped clients to develop requests for equitable adjustments, cure notices, negotiate change orders, and address out-of-scope work.
Help from beginning to end:  As government contract claims lawyers, we get involved at the performance stage all the way to claims and dispute litigation at the various courts such as the Armed Services Board of Contract Appeals (ASBCA), Civilian Board of Contract Appeals (CBCA), Court of Federal Claims (COFC) and U.S. Court of Appeals for the Federal Circuit.
Government Contract Claims Attorney Services 
Litigation of contractor claims and appeals – CBCA, ASBCA, United States Court of Federal Claims

Contractor dispute resolution and federal claims appeals

Construction litigation support for performance and scope changes

Breach of contract claims against the government

Cost Disallowance

Contract delays

Government contract claims for Defective pricing

Constructive and formal change orders

Federal contractor claims avoidance

Out-of-scope work

Release of claims 

Change orders

Contractor release of claims disputes

Constructive changes

Statute of limitations government contract claims

construction contract claims against the federal government-  changes & dispute resolution

Non-payment of invoices

Implied in fact

disputes

Performance disputes

Scope of work changes and modifications

Accelerations and claims substantiation

Service agreements

Alternative Dispute Resolution

Federal Government Contract Disputes Act Claims Litigation & Jurisdiction

Consequential

damages

Liquidated damages

Prompt Payment Act disputes

and payment of invoices

Statement of Work changes was done by order of the COTR

Good faith claims and federal contract litigation support services
Government Contract Dispute and Claims FAQs
Can the CO Deny a Meritorious Contract Claim When the Claim Does not Meet the Government Contract Disputes Act Requirements? Not only can the CO deny what would normally be a viable claim, but they also do it quite often. This leaves you to figure out how to deal with and correct the problem. The government contractor claims requirements can be very tricky. 
What Happens When the Contracting Officer Fails to Specify the Reason for Denying the Claim? Is this By Itself Grounds for Filing an Immediate Appeal? No. Many Contracting Officer Final Decisions (COFD) do not articulate the details and reasons for denying government appeals. 
You are now left trying to figure it out. Do you just file an immediate appeal? Maybe not. You may want to look at the initial contract claim to see if it meets the CDA requirements. If it did not, then the appellate court may agree with the government's motion to dismiss for lack of jurisdiction. 
Can Contracting Officer Representative (COR) Order You to DO Out-of Scope Work? Generally, no. The COR does not have the legal authority to bind the U.S. Government. Only the contracting officer does. If unsure about specific issues, first ask the contracting officer.
 Government Construction Contract Dispute Attorneys
When construction companies experience differing site conditions, unexpected delays, and excused delays, our government contractor dispute attorneys can help address the legal issues while developing a claim against the government that meets the Contract Disputes Act requirements. 
Need Contract Dispute Resolution? Call Our Government Contract Dispute Lawyers
If you are anticipating issues with an upcoming contract claim against the government, or simply need attorneys that can help with dispute resolution, call our government contract dispute attorneys and CDA  contractor dispute lawyers for immediate help.
Call Watson & Associates, LLC contract dispute lawyers Toll-Free at 1-866-601-5518.