Request for Equitable Adjustments Attorneys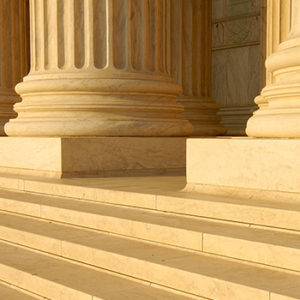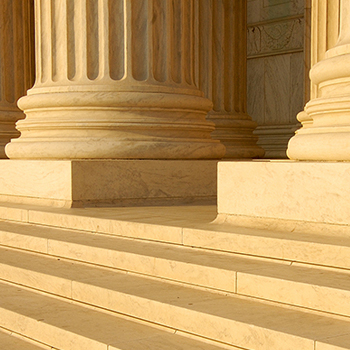 Watson &.Associates LLC government contract lawyers provided consulting and litigation support when contractors submit a request for equitable adjustment to the contracting officer. Having worked for federal contracting agencies, we understand the common issues and disputes that arise. We help small businesses and large contractors in ALL states and overseas.  Our goal is to help clients avoid some of the most costly mistakes seen to date. 
What is a Request for Equitable Adjustment ("REA")?
A Request for Equitable Adjustment ("REA") is a request for an adjustment, up or down, to the original contract price under a contract clause providing for such an adjustment. Government contractors prefer to submit an REA to the Contracting Officer before pursuing a Contract Disputes Act (CDA) claim. There are pros and cons to doing that. First, the parties can negotiate more freely under the REA tool. 
A common difference between a Request for Equitable Adjustment versus a CDA claim is that companies can recover their attorney fees and related costs of preparing and negotiating an REA incident to contract performance are recoverable as part of the REA. Alternatively, a contractor cannot recover for preparation of the Contract Disputes Act claim. As a government contractor, you must submit or put the government on notice of their right to an adjustment within 30 days of receipt of a formal change order. Nevertheless, the Boards of Contract Appeals ruled the failure to submit this notice to the government within 30 days will not bar a claim unless the Government was prejudiced.
Request for equitable adjustment firm fixed price: Getting a Request for Equitable Adjustment (REA) mixed up with the requirements for a Contract Disputes Act of 1978 claim (CDA), 41 U.S.C. 7101 – 7109, is one of the most expensive legal mistakes you can make when doing business with the federal government. When you decide to submit a request for equitable adjustment (REA)  to the contracting officer, you are submitting a proposal to the government for an increase to the overall contract price. An REA develops for an unexpected change in the contract requirements. Problems can occur when the contracting officer disagrees with your analysis. The question becomes what can you do next? What are your options? At the Watson law firm, our goal is to focus on developing a sound REA and to minimize the chance that the agency would disagree. 
REA and FAR 52.243 Attorneys

 Services
At Watson & Associates, our request for equitable adjustment consulting team and CDA attorneys provide a wide range of assistance for government changes under FAR 52.243 including:
Request for equitable adjustment firm-fixed-price contracts

Change order and extra work conflict resolution;

Assessment of contract terms and application of the FAR Changes Clause;

Request for equitable adjustment firm fixed priceContract and Cost Plus Contract REA

Preparation of REA requests;

Construction contract change order

 guidance;

Contractual adjustment firm-fixed-price contract matters;

Disputes with Contract Disputes Act requirements; and

Contract compliance and regulatory assistance.
Benefits of using our REA consulting and legal services
Get a proper assessment of the number of damages for extra work you seek.

Assess the merits of your request for equitable adjustment versus claim legal requirements before wasting valuable resources.

Learn from lawyers and request for equitable adjustment consultants that have decades of government contracting experience.
Department Lead Attorneys: Jo Spence and Cheryl Adams
Suggested Key Points to Include in an Equitable Adjustment FAR Request: Federal procurement regulations do not craft mandatory guidelines for an REA. How you draft the document is based on experience in the procurement field and some additional pointers such as the following:
Explain in detail and support with evidence of what the government failed to accomplish given the contract terms and conditions. If there were delays, then you want to be very specific and provide sufficient facts so that the contracting officer understands your position.

Discuss the inefficiencies of contract specifications and drawings, and what was different about the agreed-upon expectations under the contract.

What did the government do to increase costs that could not have been anticipated at the beginning and what were the costs incurred?

Was there a direct connection between the cost incurred and the failure by the government

What were the costs and what exactly did the government do or not do

Develop a factual and legal reason why the government should pay for the contractual adjustment
 An REA  by itself is not a "claim" under the Contract Disputes Act.  Although the equitable adjustment and your CDA claim may seek the same relief, you should be very careful not to make the costly mistake of thinking one equals the other. 
Tip: Although you submit your request fashioned as an REA, you want to also ensure that it still maintains the elements of a Contract Disputes Act claim. See Federal Circuit Court of Appeals in the case of Hejran Hejrat Co. Ltd., No. 2018-2206 (July 17, 2019).
What is the key to a successful REA? The key to a successful adjustment starts with the approach. As government contract lawyers we often suggest to our clients that a request for equitable adjustment should be approached as a mutual negotiation for an unexpected situation that ultimately changes the terms of the contract. A successful REA should include a complete breakdown and unpacking of the situation, and an explanation of why the change is not included in the current contract or was not contemplated. Finally, a successful REA should include reasonable pricing.
Federal Acquisition Regulation (FAR REA) clauses provide for relief for additional resources not contemplated at the beginning and formation of the contract. Contractors must submit a timely request for situations such as differing site conditions in a construction contract or some other legally recognizable reason.
What is the Request for Equitable Adjustment Process? The REA process first starts with the contractor providing notice and informing the contracting officer immediately of the changed situation. It is recommended that companies should not wait past 30 days to notify the contracting officer. Notifying the contracting officer representative instead of the contracting officer should be avoided.
When drafting the REA document, one should make sure that the request meets the definition of a claim. This includes requesting a sum certain, providing detailed information and supporting documentation that allows the contracting officer to reasonably understand the basis you're your request. Last, but not least, ask for a contracting officer's final decision. Also include the appropriate certification statement for a request for equitable adjustment. The contracting officer should review the REA and provide an answer within a reasonable time.
What happens when you and the contracting officer do not agree? A common response from the government is that your request for a change is already covered by the contract. There is where having an experienced REA attorney can be of benefit. If there is a disagreement and the contracting officer does not want to approve your REA, you want to then submit a Contract Disputes Act claim. Oftentimes, contractors will tweak the REA to make sure it meets the CDA requirements. 
US Court of Federal Claims Appeals Protests Lawyers & Procurement REA Appeals Attorneys: Unfortunately, the various boards of contract appeals (ASBCA and CBCA) are bombarded with litigation for cases that stemmed from submitting FAR requests for equitable adjustment cases. More unfortunate is the fact that both small businesses and larger DOD contractors would appear to have viable arguments that would normally build a strong case against the government. The following problems should be avoided.
Not making sure that your request also meets the FAR REA certification requirements for a claim under the Contract Disputes Act.

Not fully articulating the basis for the upward adjustment and why it was not anticipated in the contract.

Avoid taking directions from Contracting Officer Representatives. Generally, these people cannot bind the U.S. government.

Making the mistake to think that interest is allowable under REA rules.
 Helpful Topics
Call Our Request for Equitable Adjustment Attorneys
Whether you are submitting a FAR REA versus a claim due to change orders under FAR Part 43 or Construction changes to the scope of work under FAR 52.243, contact our request for equitable adjustment consultants and attorneys or call 1-866-601-5518 for immediate help.