FAR Request for Equitable Adjustment
FAR 52.243 Request for Equitable Adjustment FAR Lawyers Helping Federal Contractors in ALL STATES to Avoid Costly Mistakes. Call 1-866-601-5518 for a Free Initial Consultation.
NATIONWIDE HELP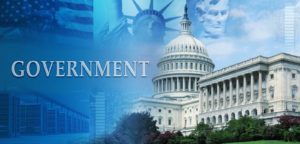 Conflict resolution and getting paid for equitable changes, extra work or contract adjustments to your contract often is met with attempts to negotiate down any amounts owed.
Whether you are trying to figure out the difference between claim and request for equitable adjustment in a firmed fixed price contract or cost-plus contract, or simply need help preparing your REA documents, we can help.
Get assessments about whether your adjustment is valid 

Prepare your REA in a way that also meets the Contract Disputes Act claims requirement

Preserve what rights you have for potentially appealing your case (most companies miss this part.)
With law offices located in Washington, DC and Colorado, Watson & Associates, LLC's help federal contractors in all states. Clients use our broad federal contracting experience to sift through the various legal nuances associated with getting payment for REA requirements.
Many REA arise as to who has the authority to issue a change order that warrants contractor payment. In addition, the bulk of disputes occur because the government will argue that the requested changes are part of the contract.

At Watson & Associates, LLC our  REA attorneys help to sift through the legal issues and guide government contractors to providing better FAR equitable adjustment requests.
Request for Equitable Adjustment 

FAR 52.243

 

Attorney Services

At Watson & Associates, we provide a wide range of assistance for government changes under FAR 52.243 including:
Change order and extra work conflict resolution;

Assessment of contract terms and application of the FAR Changes Clause;

Firm Fixed Price Contract and Cost Plus Contract REA

Preparation of REA requests;

Construction contract change order

 guidance;

Disputes with Contract Disputes Act requirements; and

Contract compliance and regulatory assistance.
Benefits
Get a proper assessment of the amount of damages for extra work you seek.

Assess the merits of your Request for Equitable Adjustment or Claim before wasting valuable resources.

Learn from lawyers and consultants that have decades of government contracting experience.
To speak with an attorney, call 1-866-601-5518.  FREE INITIAL CONSULTATION.
Contract Management and REA help from beginning to end: We understand the authority vested in contracting officer representatives versus contracting officer when authorizing extra work. Watson's law firm provides legal guidance from initial indicators and in the REA preparations stages.
We gain favorable outcomes for our clients: At Watson, our FAR equitable adjustment attorneys work with construction contractors and service contract clients to develop a feasible approach to getting paid for legitimate contract modification requirements under the FAR changes clause. We have achieved favorable results for many of our customers.
WHAT IS AN EQUITABLE ADJUSTMENT?
In federal government contracting, the various courts have come to some consensus that the definition of equitable adjustment as "an appropriate modification of the amount due under a contract, or the time required for its performance, because of the issuance of a change order, which is just, fair, and right in consideration of the facts and circumstances of the individual case." Norair Eng'g Corp., GSBCA No. 1178, 66-1 B.C.A. ¶ 5312. The United States Supreme Court said that the term 'equitable adjustment,' as used in a 'Changes' clause of the FAR (FAR 52.243-1, 2 & 3) includes not only the cost of the work but the addition of a reasonable and customary allowance for your profit. See U. S. v. Callahan Walker Construction Company, 317 U.S. 56, 61 (1942).
ARE YOUR ENTITLED TO AN EQUITABLE ADJUSTMENT?
Not all situations entitle you to an equitable adjustment. However, the FAR makes it clear that government contractors are eligible for different equitable adjustments that are directly related to the performance of their contracts and government action. You can be entitled to an equitable adjustment for a constructive change in the contract, delays or other government caused increases to the cost of performing the contract. 
FAR Equitable Adjustment (REA) Also a CDA Claim?
Avoid this costly mistake in your contract management approach:  without a valid contract change order, many government contractors submit REA packages without any idea of how the contract clauses impact getting paid for the alleged contractor modification.
FAR 52.243 request for equitable adjustment without specific elements, does not automatically meet the definition of a Contract Disputes Act claim.

Under FAR 33.207 (c)  when the claim amount exceeds $100,000, and it must be submitted to the Contracting Officer in a way that clearly provides the factual, technical, and legal basis for an equitable adjustment to the contract.
If the claim does not exceed $100,000 or not, Watson's government contract lawyers will help to develop the alleged contract change order request in a fashion that still meets the requirements of the Contract Disputes Act of 1978, 41 USC 601-613.
Dispute Resolution -Difference – REA Versus a Claim
The difference between a claim and FAR equitable adjustment: When attempting dispute resolution for extra work performed, aAn REA does not require a contractor's certification under the Contract Disputes Act. Another difference between a claim and an equitable adjustment is that if you submit the additional work as a "claim," government contractors are entitled to the interest, but not claim preparation costs.  If you submit additional work via a request for equitable adjustment, you are entitled to compensation for claim preparation costs, but not interest. 
Tip: Additional costs must be allowable, allocable, and reasonable.
Tip: When deciding to file an REA adjustment for construction change order, the Changes Clause at FAR 52.243-4 requires that only costs incurred within 20 days from the time that the Contractor gives notice are recoverable.  
Call Our Government Contracts FAR Attorneys for Immediate Help
Whether you are submitting a Request for Equitable Adjustment due to change orders under FAR Part 43 or Construction changes to the scope of work under FAR 52.243, contact our law firm or call 1-866-601-5518 for immediate help.
Helpful Equitable Adjustment Claim Topics
GET A FREE INITIAL CONSULTATION
Call us to avoid costly legal mistakes with your request for equitable adjustment and FAR disputes or federal contract change order claim. 1866-601-5518.