US Court of Federal Claims Appeals Lawyers & Bid Protests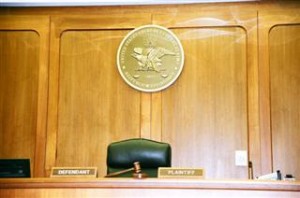 Federal Procurement Appeals Case   Contract Disputes Act Appeals   Bid Protests
The procurement legal system and Court of Federal Claims appeals (COFC) can be intimidating and confusing. Many small businesses and large DOD contractors often find that the Federal Acquisition Regulations (FAR)  may appear at first glance to favor the agency's adverse decision. Frequently, when the contracting officer's or agency decision is examined by skilled Federal Court of Claims lawyer or bid protest attorney, potential causes of your inappropriate and unlawful decision are uncovered.
Appeal Lawyers for Federal Claims Court – Types of Cases
The United States Court Federal Claims (US Court of Claims or COFC) hears several types of cases. They include bid protests, Contract Disputes Act Claims, and appeals from various government agencies.  At Watson & Associates, LLC our government procurement attorneys litigate various types of cases. They include:
Appeal from contracting officer's final decision in Contract Disputes Act cases;

Litigation of adverse GAO protest decisions

Termination for Default appeals;

Contract claims against the federal government;

Request for Equitable Adjustments;

Small business size protest or related decisions from OHA;

Differing site conditions decisions

Federal construction cases; and

Government Contract bid protests

Application of appellate rules
As former government contracting officials and lawyers, our Court of Federal Claims appeals lawyers understand both sides of the argument. This can give your case a winning edge in a Federal Court of Claims lawsuit.
TO AVOID MISTAKES WITH FEDERAL CLAIMS COURT RULES, GET A FREE INITIAL  CONSULTATION TODAY. CALL 1-866-601-5518
Court of Federal Bid Protests
The Court can hear bid protest cases in two situations.
Filing a new bid protests after GAO has ruled adversely
Direct filing of the bid protest at the COFC
Our bid protest lawyers represent intervenors and protestors alike. We handle a wide variety of government contract protest disputes to include:
Contract Disputes Act Claims Appeals
When the contracting officer issues an adverse decision, you can appeal certain types of cases to the US Court of Claims. Many cases arise from the Contract Disputes Act. This includes terminations for default, denial of a claims against the government, and other common cases. Our COFC attorneys can help you to address such disputes.
COURT OF FEDERAL CLAIMS APPEALS – PLAINTIFFS OR INTERVENORS
When a case is filed in the Federal Claims Court sometimes our clients might have to intervene to protect their rights. Our appeal lawyers can help as intervenor attorneys.
NATIONWIDE HELP WITH US COURT OF CLAIMS LITIGATION RULES AND LITIGATION

 
US Court of Federal Claims Appeals Attorneys& Bid Protest Lawyers
When clients receive an unfavorable bid protest decision at the GAO, our United States Court of Federal Claims lawyers and appeals attorneys will assess the merits of each protest, and advise our clients whether or not there is merit to filing a protest at the US Court of Claims Washington DC. Even if there is no previous GAO decision, As Federal Court of Claims bid protest lawyers, we provide a thorough assessment merits and jurisdictional and Temporary Restraining Order (TRO) issues. We also make sure that our clients meet the interested party requirement assessments before filing a complaint.
We help by providing:
Initial review and analysis: Assessing the merits of the Protestant case, and give legal advice as to whether there is a plausible reason to file a protest or whether the Court has jurisdiction to hear your case.

A legal and factual basis for presenting your protest to the US Federal Court of Claims: Without this level of assessment, the agency / DOJ will move to dismiss the case. 

Legal authority and case law to support your case: Part of presenting a strong bid protest or meeting the legal protest definition, federal contractors must also determine whether there are sufficient case law and legal authority to support filing the protest at the Federal Claims Court. These steps are essential to developing a strong case.
Responding to agency motions and briefs
 The COFC decisions and bid protest process can be daunting. The Department of Justice, and by its entry  of appearance,  files briefs and motions to the Court. To withstand the agency aggression, our appellate litigation attorneys will provide solid advocacy on your behalf.
In large-scale and high-risk contract awards, our bid protest law firm forms an effective legal team that can get to the legal issues and aggressively files or intervene on behalf of our clients.
At Watson & Associates, our litigation and government contract appellate attorneys guide contractors from beginning through the appeal stages of government contract claims disputes at the US Court of Federal Claims Appeals Court. 
Termination for Default Appeals at the Court of Claims
When a government contracting agency issues a termination for default, clients engage Watson & Associates' law firm to pursue a termination for default appeal to the COFC. We understand the various nuances of the FAR termination for default and convenience clauses and have gained successful results for our clients.
Speak to an Attorney & Get a Free Initial Consultation
Call Our Court of Federal Claims Appeals Attorneys
To increase your chances of winning a bid protest with Federal Claims Court decisions, make sure that you are an interested party, the COFC has subject matter jurisdiction to hear your case, or appeal of a contract dispute decision from the contracting officer, call our US Court of Federal Claims Washington DC Bid Protest Lawyers & Contractor Disputes and Appeals litigation attorneys at 1-866-601-5518. FREE INITIAL CONSULTATION.