US Court of Federal Claims Lawyers
US Court of Federal Claims Bid Protest & CDA Lawyers & Federal Court of Claims Appeal Lawyers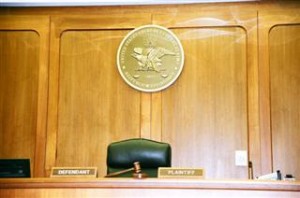 Make sure that your case has merit on appeal and that the Court has jurisdiction to hear your case. Avoid the mos costly mistakes made by companies. 
The US Court of Federal Claims (US Federal Claims Court or COFC) hears several types of cases. They include bid protests, Contract Disputes Act Claims, and appeals from various government agencies.
When government contractors find that something went wrong during the bidding and evaluation phases, they can seek help from the US Court of Federal Claims.
We've been on the government's side and we understand the procurement process: Our team of government procurement attorneys ensures that businesses can reduce liabilities while safeguarding their revenues from government contracts. The law firm uses over 30 years of combined experience to protect your federal projects and reputation while safeguarding your bottom line.
COFC Bid Protests, Government Contract Disputes Act Claims (CDA), Terminations & Appeal Attorney Services.
At Watson & Associates, LLC our government procurement and federal court attorneys litigate various types of cases at the United States Court of Federal Claims. They include:
Appeal from contracting officer final decision in CDA cases;

Termination for Default;

Contract Disputes Act Claims

Request for Equitable Adjustments;

Small business decisions from OHA;

Differing site conditions

Construction cases; and

Bid protests
To speak to an experienced US Federal Court of Claims litigation attorney, call toll-free 1-866-601-5518.
We take the time to look at case law and legal authority for  your case: Our legal team includes seasoned professionals who consistently work within the courts and understand how to craft sound legal arguments regarding bid protests and Contract Disputes Act legal issues. We have earned a reputation for gaining favorable results for small businesses and large DOD contractors through vigorous representation.
Various locations: With law offices located in Washington, DC and Colorado, the federal government contract law attorneys at  Watson & Associates, LLC frequently help domestic and overseas protestant clients to navigate through the complex court rules and legal hurdles associated with the government contract protest process, claims and contract termination appeals. We litigate and intervene on behalf of federal government contractors who seek to protect their rights during litigation.  
The law firm is usually involved in the early stages of litigation.

Our goal is to consistently preserve our clients' appeal rights from the lowest possible level.
Our clients come from various industries and include both small businesses and large DOD contractors. When government contractors choose to appeal the United States Federal Claims Court decisions to the US Court of Appeals for the Federal Circuit on government procurement issues, our appellate lawyers can help.
Prompt responses

Free initial consultation

Over 30 years experience in federal government procurement


Bid Protests
When clients receive an unfavorable bid protest decision at the GAO, our federal court attorneys will assess the merits of each protest, and advise our clients whether or not there is merit to filing a protest at the US Court Federal Claims. We provide a thorough assessment merits and jurisdictional and Temporary Restraining Order (TRO) issues. We also make sure that our clients meet the interested party requirement assessments before filing a complaint.
We help by providing:
Initial review and analysis: Assessing the merits of the protestant case, and give legal advice as to whether there is a plausible reason to file a protest.
A legal and factual basis for presenting your protest to the US Federal Court of Claims. Without this level of assessment, the agency / DOJ will move to dismiss the case. 
Legal authority and case law: part of presenting a strong bid protest or meeting the legal protest definition, federal contractors must also determine whether there are sufficient case law and legal authority to support filing the protest at the Court of Federal Claims. These steps are essential to developing a strong case.
Responding to agency motions and briefs: The Court of Federal Claims bid protest process can be daunting. The Department of Justice, representing the contracting agency sometimes files briefs and motions to the Court. To withstand the agency aggression, our COFC bid protest lawyers will provide solid advocacy on your behalf.
In large-scale and high-risk contract awards, our bid protest law firm forms an effective legal team that can get to the legal issues and aggressively files or intervene on behalf of our clients.
We represent clients both as protestor and intervenor.

Clients benefit from our detailed analysis and honest opinions
At Watson & Associates, our litigation and claims appeal attorneys guide contractors from beginning through the appeal stages of government contract claims disputes at the US Federal Claims Court.  
US Court Federal Claims Appellate Lawyers – United States Federal Claims Court Contract Disputes Act Appeals
 As federal contract appeal lawyers, Watson & Associates' legal professionals represent clients on appeal when the contracting officer issues a final determination on contract claims against the government. Our Contract Disputes Act Claim appeal lawyers also represent clients in Requests for equitable adjustment denials, jurisdictional appeals, litigating contract disputes cases involving construction claims and appeals before the US Federal Claims Court.
We understand the various legal and procedural issues that arise at the Court of Federal Claims.

This can reduce stress to our clients while feeling comfortable with trusting minds.
Contract Termination for Default Appeals
When a government contracting agency terminates a company for default, clients engage Watson & Associates' law firm to pursue an appeal to the United States Federal Court of Claims. We understand the various nuances of the FAR termination for default and convenience clauses and have gained successful results for our clients.
Appeal of OHA Small Business Decisions 
During small business size protest litigation, either the SBA or SBA Office of Hearings and Appeal may make an unlawful decision. When contractors believe that the results are incorrect, our United States Federal Claims Court lawyers will assess the legal merits and provide assistance with the next steps.
Disadvantages and Advantages of US Federal Court of Claims Decisions in Litigation
The US Court of Federal Claims offers a more formal litigation process. A bid protest case is treated as though it were a formal court hearing in traditional US Courts. The  United States Federal Court of Claims rules are unique and distinct. When federal contractors get an adverse decision at the GAO, they can file a new bid protest under the COFC Claims rules.
Government contractors, as a business, should be represented by a  contract lawyer. Federal Claims Court rules are complex. Therefore the court wants to make sure that the litigant's due process and other legal rights are protected.
Court of Federal Claims decisions in bid protest cases are not subject to the post-award 10-day rule seen at the GAO level.

However, contractors cannot wait for unreasonably long periods of time to file suit.

Federal judges hear bid protest cases as compared to GAO attorneys.

Government contractors sometimes feel that they are getting a fair shake at the merits of the case.
US Court of Federal Claims bid protest litigation requires the attorney to have a deep understanding of government procurement law and the rules involving source selections and the bidding process.
Disadvantages: Like the advantages, there are also disadvantages with filing a bid protest or CDA appeal to the US Federal Court of Claims.
A bid protest case at the United States Court of Federal claims may take longer than the 100-day requirement in a GAO protest.

CICA stay is not automatic under the Court of Federal Claims rules.
Nationwide Help Appellate Advocacy for Federal Contractors
Watson's United States Federal Claims Court bid protest and CDA appeal lawyers represent federal contractors in all states regarding litigation and trial matters. We also intervene for federal small businesses and large DoD contractors in Alaska, Arizona, Arkansas, California, Colorado, Connecticut, Delaware, Florida, Georgia, Hawaii, Illinois, Indiana, Kansas, Louisiana, Maine, Maryland, Massachusetts, Michigan, Minnesota, Mississippi, Missouri, Montana, Nebraska, Nevada, New Hampshire, New Mexico, New York, North Carolina, Ohio, Oklahoma, Pennsylvania, Rhode Island, South Carolina, Tennessee, Texas, U.S. Virgin Islands, Utah, Vermont, Virginia, Washington, Washington, DC, West Virginia, Wisconsin, and Wyoming.
Cities in which our US Federal Court of Claims lawyers and consultants include Anchorage, AK; Atlanta, GA; Austin, TX; Chicago, IL; Colorado Springs, CO; Dallas, TX; Denver, Colorado; Indianapolis, IN; Las Vegas, NV; Los Angeles, CA; Miami, FL; Philadelphia, PA; San Antonio, TX; San Diego, CA; San Francisco, CA; San Jose, CA; Santa Clara, CA; and Tampa, FL.
Speak to an Attorney & Get a Free Initial Consultation
Call our Bid Protest, Contract Disputes Act Claim  & Federal Court Attorneys
To increase your chances of winning a bid protest, make sure that you are an interested party, or appeal of a contract dispute decision from the contracting officer, call our United States Court of Federal Claims bid protest attorneys at 1-866-601-5518. FREE INITIAL CONSULTATION.