US Civilian Board of Contract Appeals CBCA Appellate Lawyers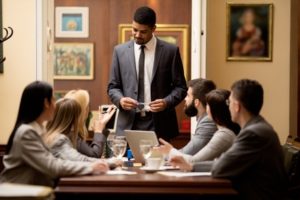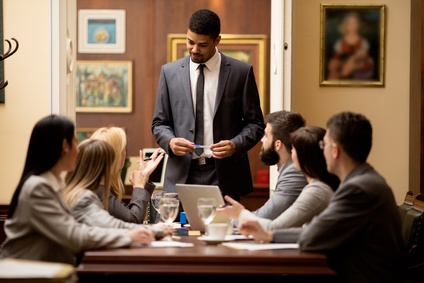 Avoid the dangerous court dismissal decisions for lack of jurisdiction. There are specific United States. Civilian Board of Contract Appeals rules of procedure that allow administrative judges to hear an appeal from a federal agency's final decision. Watson's  government contracts attorneys and Washington DC CBCA lawyers have decades of experience with government contract litigation and CBCA appeals. The law firm helps resolve disputes between government contractors and the agency before or Evan after litigation. 
Watson & Associates' civilian board appellate lawyers advise and provide government contract help to clients across the United States and overseas in various practice areas when appealing to the CBCA. Our litigation team pulls together and works with the key stakeholders from our client firms. We work together to develop a strategy that aggressively defends against adverse and unlawful agency actions. When the contracting officer issues an incorrect final decision, it is our job to find the error and present the matter to the appellate court in a convincing manner.
Civilian Board of Contract Appeals CBCA Legal Services
We provide the following government contract help when the contracting officer issues a final decision.
Contract Disputes Act Cases

CBCA jurisdictional disputes

Contract Claims Appeal from CO final decision

Construction contract disputes

Alternative Dispute Resolution ADR help

General service contract

 litigation

Subcontractor pass-through contract

 claims against the federal government and disputes

Scope changes

Quantum cases and 

Differing site conditions and more
Appealing the Contracting Officer's Final Decision to CBCA
Appealing the contracting officer's final decision carries very unique burdens and procedural rules that you must follow. For example, when you submit a government contract claim, then you must request a contracting officer's final decision.  Sometimes, contractors self-interpret what they want to construe as a final decision. Then when the appeal is filed at the CBCA, they will end up spending thousands of dollars on litigating the issue of whether or not there was a contracting officer's final decision. Our CBCA appellate lawyers minimize such mistakes and focus more on real legal issues and disputes.
Types of Cases Heard by the CBCA
The US Civilian Board of Contract Appeals hears different types of cases, including:
Appeals of decisions issued pursuant to the Contract Disputes Act, 41 U.S.C. 7101 – 7109, by contracting officers of any federal agency other than the National Aeronautics and Space Administration, the United States Postal Service, the Postal Regulatory Commission, the Tennessee Valley Authority, and the Departments of Defense, the Army, the Navy, and the Air Force.

Disputes between insurance companies and the Department of Agriculture's Risk Management Agency involving actions of the Federal Crop Insurance Corporation (FCIC). These cases are heard on behalf of the Secretary of Agriculture, pursuant to the Federal Crop Insurance Act, 7 U.S.C. §§ 1501 et seq., and regulation, 7 CFR 24.4(b) and 400.169.

Cases brought under the Indian Self-Determination Act, 25 USC 450j-1(f), 450m-1(d).

Claims against the United States Government for expenses incurred by federal civilian employees for official travel and relocation incident to transfers of duty stations. These cases are heard on behalf of the Administrator of General Services pursuant to 31 U.S.C. § 3702(a)(3).

Reviews of actions of the General Services Administration resulting from audits of bills submitted by carriers and freight forwarders for transporting individuals or property for the United States Government. These cases are heard on behalf of the Administrator of General Services pursuant to 31 U.S.C. § 3726(i)(1).

Applications by prevailing private parties for the recovery of litigation and other costs incurred by those parties. These cases are heard pursuant to the Equal Access to Justice Act, 5 USC. 504.

Requests for arbitration under section 601 of the American Recovery and Reinvestment Act of 2009, Public Law 111-5, to resolve disputes between applicants and the Federal Emergency Management Agency as to funding for public assistance applications arising from Hurricane Katrina and Rita damage.
The Board also provides alternative dispute resolution services in disputes involving any federal agency and a contractor to that agency. Our government contract appellate attorneys help with a variety of government contract disputes.
CHOICE OF GETTING ALTERNATIVE DISPUTE RESOLUTION (ADR)
To avoid expensive litigation at the Board, government contractors may have another choice.  For example, the Contract Disputes Act of 1978 (CDA), 41 USC 7101-7109, provides that the contract appeals board provide you with the option of having informal, expeditious, and inexpensive ways to resolve government contract issues. Civilian Board encourages litigants to consider the use of Alternative Dispute Resolution (ADR) at all stages of a contract dispute. This can include pre-appeal, post-appeal, and post-hearing ADR. The CBCA makes presiding judges to be also available to serve as ADR Neutrals.
REDUCE THE CHANCES OF YOUR CASE BEING DISMISSED FOR LACK OF JURISDICTION
Small business government contractors and large businesses should be aware that the Contract Board of Appeals' jurisdiction when it comes to contract claims against the federal government and the Court's authority to hear cases under Section 847 of the National Defense Authorization Act extends to all agencies of the federal government except the Department of Defense and its constituent agencies, the National Aeronautics and Space Administration (NASA), the United States Postal Service, the Postal Rate Commission, and the Tennessee Valley Authority. The Contract Disputes Act also gives the court subject matter jurisdiction claims denial and other disputes related to your contract.
Get more government contract help with assessing the merits of your case before submitting your appeal to the Civilian Board of Contract Appeal

Make sure that you have preserved your rights to appeal at the lower agency level before filing your appeal

Have you met the specific requirements of the Contract Disputes Act when you filed your claim with the Contracting Officer?
NATIONAL AND INTERNATIONAL REACH
With law offices located in Washington DC and Colorado, the government contract appeal lawyers and CBCA appellate attorneys at Watson & Associates, LLC  frequently provide general contractor services and help for federal contractors to appeal adverse contracting officer final decisions to the CBCA.
A careful review of your case can uncover serious government error and can potentially get the agency decision reversed.

To prevail in appellate decisions you must be able to show some serious level of error and not simply disagree with an agency's decision.
AVOID COMMON PROCEDURAL PROBLEMS
The DC Contract Appeals Board will hear and decide contract disputes once the appellant shows that the court has subject matter jurisdiction to hear your case. Many cases appealed to the US Civilian Board of Contract Appeals when there was no legal contracting officer final decision. Meeting the requirements of the Contract Disputes Act is one of the most highly litigated issues.
Federal government contractors use our legal expertise to avoid costly legal mistakes with US Civilian Board of Contract Appeals rules of procedure
The goal of our US government contracts lawyers is to focus on the legal merits of the case and to convince the Civilian C

ontract Board of Appeals
US Government contracts and appellate court attorneys with over 30 years combined experience in federal procurement law: With a combined effort of our appeal lawyers, we have acquired favorable results when providing general contractor services for our clients in various aspects of government contract law. See some of our representative cases.
Whether you are appealing a termination for default or filing Civilian Board of Contracts Appeals cases for other contract disputes, our government contract appeal attorneys can help. 
Call Our US Civilian Board of Contract Appeal Lawyers
For prompt responses to the United States Civilian Board of Contract Appeals decisions, experienced firm to provide general contractor services, or issues related to the general contractors and subcontractor contract disputes, Contract Disputes Act appeals, government construction and general service contract disputes, and to meet mandatory CBCA appellate procedural deadlines, call our government contract attorneys and appellate court attorneys for a Free Initial Consultation at 1-866-601-5518.