Civilian Board of Contract Appeals CBCA Lawyers
When government contractors receive an adverse decision from the contracting officer or any other government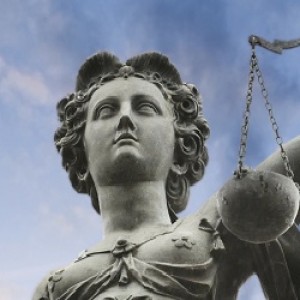 contracting agency, filing a timely appeal to the Civilian Board of Contract Appeals (CBCA) would be the next step.
However, small business contractors and large businesses should be aware that the CBCA's jurisdiction and authority to hear cases under Section 847 of the National Defense Authorization Act extends to all agencies of the federal government except the Department of Defense and its constituent agencies, the National Aeronautics and Space Administration (NASA), the United States Postal Service, the Postal Rate Commission, and the Tennessee Valley Authority.
With law offices located in Washington DC and Colorado, the government contract lawyers at Watson & Associates, LLC  government contracts lawyers frequently help federal government contractors to appeal adverse contracting officer final decisions to the CBCA.
CBCA Appeal Lawyer Services
Contract Disputes Act Cases

CBCA jurisdictional disputes

Contract Claims Appeal from CO final decision

Termination for Default

Construction contract disputes

General service contract

 litigation

Equitable Adjustments

Subcontractor contract

 claims and disputes

Scope changes

Quantum cases

Differing site conditions and more
Avoiding common procedural problems: many cases appealed to the Civilian Board of Contract Appeals when there was no legal contracting officer final decision. Meeting the requirements of the Contract Disputes Act is one of the most highly litigated issues. Federal government contractors use our legal expertise to avoid costly legal mistakes. The goal of our government contracts lawyers is to focus on the legal merits of the case and to convince the CBCA that the agency committed a legal error or violated procurement laws.
For example, when a case is referred to the Department of Justice for potential fraud, the Contracting Officer lacks authority to issue a final decision on a contract claim. When a contractor files a Civilian Board of Contract Appeals case based on these facts due to the "deemed denial" rule, the case would be dismissed on appeal. See Savannah River Nuclear Solutions, LLC, CBCA 5287 (May 12, 2017)
Government contracts lawyers with over 30 years combined experience in federal procurement law: With a combined effort of our appeal lawyers, we have acquired favorable results for our clients in various aspects of government contract law. See some of our representative cases.
Whether you are appealing a termination for default or filing Civilian Board of Contract Appeals cases for other contract disputes, our government contract appeal attorneys can help. We offer:
Prompt responses

Clear direction to our clients and avoid litigating based on guesswork.
Government Contracts Lawyers – Nationwide Help
At Watson & Associates, LLC our Civil Board of Contract Appeals lawyers represent federal contractors in all states.  As CBCA attorneys and government contracts lawyers, we help federal small businesses and large DoD contractors in Alaska, Arizona, Arkansas, California, Colorado, Connecticut, Delaware, Florida, Georgia, Hawaii, Illinois, Indiana, Kansas, Louisiana, Maine, Maryland, Massachusetts, Michigan, Minnesota, Mississippi, Missouri, Montana, Nebraska, Nevada, New Hampshire, New Mexico, New York, North Carolina, Ohio, Oklahoma, Pennsylvania, Rhode Island, South Carolina, Tennessee, Texas, U.S. Virgin Islands, Utah, Vermont, Virginia, Washington, Washington, DC, West Virginia, Wisconsin, and Wyoming
Call Our Civilian Board of Contract Appeal Lawyers
For prompt responses, issues related the general contractors and subcontractor contract disputes, government construction and general service contract disputes, and to meet mandatory procedural deadlines, call our government contract attorneys for a Free Initial Consultation at 1-866-601-5518.