Armed Services Board of Contract Appeals Lawyers (ASBCA Decision & Rules)
ASBCA Appellate attorneys: Watson & Associates's lawyers have decades of experience providing aggressive legal counsel to small businesses and large federal contractors when appealing agency final decisions. We use ASBCA decisions to our clients' benefit and them to  avoid costly mistakes with ASBCA rules.
When government defense contractors receive an adverse decision from a federal contracts agencies, filing a timely appeal to the Armed Services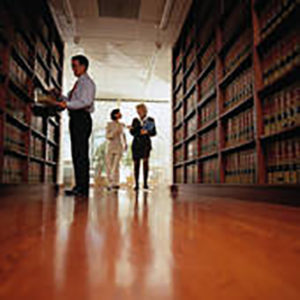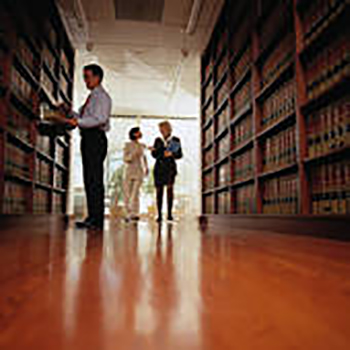 Board of Contract Appeals (based on cases and decisions) would be the next step. Many companies with DOD contracts make costly legal mistakes when filing an appellate case and should be aware of the various legal landmines involved with DOD contracts.
For example, many contract appeals decisions show that contractors are getting their appeal cases dismissed and cannot be decided on the merits because the court has no jurisdiction to hear the case. The majority of matters on the court's docket involve appeals by defense contractors from government contracting officers' final decisions or failure to issue decisions.
We offer:
Prompt responses to administrative law disputes

Detailed assessment of the facts and evidence for supporting your appeal

Help with subject matter jurisdiction

Cost-effective legal solutions and

Clear direction to our clients and avoid litigating based on guesswork.
With law offices located in Washington DC and Colorado, the federal government contracts lawyers at Watson & Associates, LLC frequently help government contractors to appeal adverse contracting officer final decisions to the ASBCA involving DOD contracts, service contract disputes and appeals, and other federal contract projects.
Armed Services Board of Contract Appeals Lawyer Services
Government contract lawyers and appellate attorneys at Watson can help you with: 
Contract Dispute Cases

Decisions and jurisdictional disputes

Contract Claims Appeal from CO final decision

Termination for Default government contract disputes

Equitable Adjustments

Scope changes and application of ASBCA decisions to the facts of your case

Quantum cases

Service contract disputes and government claim appeals

Differing site conditions and more 

Motion for reconsideration

Challenging Armed Services Board of Contract Appeals decisions to the Federal Circuit Court of Appeals
ASBCA Alternative Dispute Resolution (ADR) Program
To minimize the cost of expensive litigation, the ASBCA encourages litigants to attempt to negotiate a resolution of the dispute.  Per the ASBCA Website, and in conjunction with that philosophy, " the ASBCA has developed a highly successful, award-winning, Alternative Dispute Resolution (ADR) program.  If the parties make a joint request to the Chairman to use the ASBCA's mediation services, and the parties and the ASBCA agree the dispute is suitable for mediation, the Chairman will provide a Judge to assist the parties in developing an appropriate binding or non-binding ADR process.
 In addition to mediating appeals on its docket, the ASBCA has, in appropriate cases, mediated disputes prior to the formal filing of a claim, prior to the issuance of a contracting officer's final decision and prior to the filing of an appeal.  The ASBCA has provided its services to various agencies and forums, including mediating matters pending before federal courts."
Avoiding common procedural problems with DOD contracts and ASBCA decisions
Many cases appealed to the Armed Services Board of Contract Appeals for government contract disputes when there was no legal contracting officer's final decision. Meeting the requirements of the Contract Disputes Act is one of the most highly litigated issues. Federal government contractors use our legal expertise to avoid costly legal mistakes. 
For example, when the case of an appeal is filed but the contractor failed to submit a signed certification to Contracting Officer prior to filing the appeal, the court will dismiss the case for lack of jurisdiction. See ASBCA Nos. 60814, 60864 (June 1, 2017). See also Andrews Contracting Services, LLC, Decisions No. 60808 (May 22, 2017) (court dismisses the appeal because contractor's Request for Equitable Adjustment did not request a Contracting Officer's decision and, therefore, was not a CDA claim). These are all costly legal mistakes that can be avoided by using experienced government contract lawyers at Watson & Associates, LLC.
Common Questions and Answers About ASBCA Rules
When must you appeal your case?
ASBCA rules suggest that to start an appeal from a contracting officer's final decision to an agency board, government contractors must file within 90 days from the contractor's receipt date of the CO final decision. 
Does the Agency Have to Accept a Typed Signature on Your Claim?
No. Even if it does, the Armed Services Board of Contract Appeals can decide that a typed signature block is not valid. Therefore, no jurisdiction to hear an appeal.  See NileCo General Contracting LLC, No. 60912 (Sep. 22, 2017).
Over 30 years experience in federal government contracts law: With a combined effort of our Armed Services Board appeal lawyers, we have acquired favorable results for our clients in various government contract law areas. See some of our representative cases.
Whether you are appealing a termination for default or filing appellate cases for other contract disputes, our government contract appellate attorneys can help.
Call Our Armed Services Board of Contract ASBA Cases Appeals Attorneys 
If you looking to find a lawyer for a prompt response to appealing cases to the Armed Services Board of Contract Appeals,  file a motion for reconsideration, and to meet ASBCA rules about mandatory procedural deadlines, call our government contracts lawyers and federal appeal lawyers for a Free Initial Consultation at 1-866-601-5518.