Federal Appeal Lawyer & Government Contracts Appellate Lawyers
Since an appeal is not a new trial, make sure that your case has legal merit for an appellate court. If you have an appellate law case involving federal procurement, our federal appeal lawyer can help. Nationwide assistance. Call 1-866-601-5518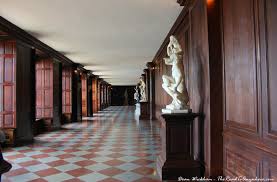 In government contracting, filing a federal appeal requires a unique understanding of the procedure, being able to argue and prepare persuasive briefs and being able to convince appellate court judges that the lower court has committed legal error. 
CEO's can quickly find out that their corporate lawyers who are not familiar with government contracts and procurement law do not possess the skills to take a case to the Federal Appeals Court level. Being able to understand the trial court record and the substantive law associated with the lower court's ruling is critical for a federal appellate lawyer to litigate a case on appeal.
Watson & Associates' federal lawyers litigate most federal procurement related case. When the lower court makes a legal mistake or error, one of our Federal Appeals Court attorneys will conduct a detailed analysis and advise you on the next next steps and how to proceed.
Remedies: When a Federal Appeals Court agrees with your position that the lower trial court decision was in error, the remedies can include remanding the case back to the lower court with instructions; the appeal can be sustained and the Federal Appeals Court can reverse the lower court's decision.
Representation for Appellants and Appellees: As federal appeal lawyers handling various procurement law matters, we help both Appellants and Appellees (Intervenors). When there are appellate issues related to small business decisions, bid protests  and contract disputes, our Appeals Court attorneys can help.
If you are looking to find federal appellate lawyers for legal advice and that understands the procurement process, Watson & Associates' federal appeal lawyers focus helping our clients with severe government procurement legal issues at the Federal Circuit Court of Appeals.  
We recognize the scrutiny and demands of appellate courts when it comes to bid protest appeals, termination for default, Contract Disputes Act claims and SBA small business appeal matters.
As federal appeals attorneys, we recognize the scrutiny and demands of appellate courts when it comes to bid protest appeals, termination for default, Contract Disputes Act claims and SBA small business appeal matters.
Various procurement issues: When corporations or individuals experience an adverse verdict in False Claims Act, government procurement fraud, appeals of termination for default, Foreign Corrupt Practices Act, Court of Federal Claims appeals and Anti-Corruption cases, adverse small business decisions, or federal procurement cases involving Fraud under the SBA small business fraud,  our federal appellate lawyers take on the challenge.
Federal Circuit Government Contracting and Federal Appeal Lawyer Services
Watson's government contract federal appellate court lawyers also provide second-chair support to clients that experience time-sensitive demands from various appeals courts. We can help with:
Temporary Restraining Order and Permanent Injunctions appellate law support

Bid protest appeal cases

Termination for default appeals

Contractor claims appeal cases

SBA OHA small business decisions

SBA and small business government contracting decisions

US Court of Appeals for the Federal Circuit appeals litigation on procurement matters

Development of legal strategies and identifying strengths and weaknesses of claims and defenses

Drafting appellate court briefs and responding to motions for summary judgment or other motions

Monitoring lower level actions to preserve our client's federal appellate rights

Protecting clients in high-risk cases.
Call Toll-Free 1-866-601-5518 to speak with our government procurement appellate court attorneys and federal appeals lawyers. FREE Initial Consultation.
Nationwide Help – Federal Appeal Lawyers Handling Government Contract Appellate Cases Across the Nation
If you are looking to find a lawyer with law offices in Washington, DC and Denver, Colorado, our federal appeal lawyers frequently litigate a substantial amount of government contracts cases. This includes filing an appeal and challenging bid protests before the Government Accountability Office, United States Federal Court of Claims appellate court cases, SBA Office of Hearings and Appeal; Various federal circuit court of appeals and various district courts on matters related to government contracting.
We have often found that not all commercial appellate lawyers understand federal government procurement law. Therefore, we have positioned our team to intervene to help government contractors clients in a critical time of need when filing an appeal.
United States Circuit Court of Appeals for the Federal Circuit Appellate Lawyers

Our Federal Circuit Court of Appeals advocacy team provides concise and persuasive government contracts appeal briefs and present oral arguments that attack lower court decisions. We litigate cases dealing with government contracting disputes including bid protest appeals from the US Court of Federal Claims, Contract Disputes Act Claim appellate law, and SBA small business appeal matters.
Clients: Our DOD contract clients range from small businesses, medium and large government contractors in various industry groups. As federal appeals lawyers, we put together a solid appellate attorney practice team that can quickly digest the complex issues, review evidence on the record, and draft appellate briefs in a cost-effective but efficient manner.  Our appeals attorney's goal is to keep costs to a minimum. However, we do not sacrifice quality.
See How We Can Help With Appeals to the Federal Circuit Court
Call Our Government Contracting and Federal Appeals Attorneys
If you are an individual, corporation, or government contractor needing legal counsel with federal procurement experience and government contract litigation at the US Federal Circuit Court of Appeals or another appellate law court, call our federal appeal lawyers or contact us online. Toll-Free 1-866-601-5518 for a FREE initial Consultation.