Federal Government Contractor Appeals Appellate Lawyers Washington DC
With Colorado and Washington DC Locations, Watson & Associates, LLC offers experienced government contract appeals attorneys in Washington dc that Litigate Appellate Cases For Government Contractors in ALL STATES and Overseas. We Litigate Federal Government Contracts, Bid Protests, Small Business Matters Contract Disputes Act and More.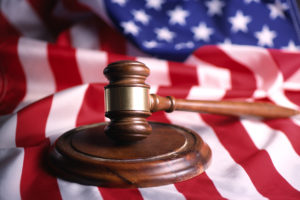 Overview
In federal government contracts litigation, you may receive an adverse lower court decision that could potentially cripple your company. The federal contract appellate team at Watson & Associates offers the skill, experience and background to provide legal advice, evaluation, and preparation of an appeal to the various courts that handle government contracting appeals.
Our job is to evaluate the lower court's decision to see whether there has been an error in the court's decision that can potentially be reversed. Our federal appellate lawyers litigate procurement matters before various boards of contract appeals, the U.S. Court of Federal Claims, the SBA Office of Hearings and Appeals, and the U.S. Court of Appeals for the Federal Circuit.
Necessary Experience
Our government contract appellate lawyers have worked for various government agencies and understand from hands-on experience how the procurement process works. More importantly, we understand the mistakes made by contracting officers and government officials.
We apply solid advocacy skills that effectively evaluate the lower court's decision. Whether it be the failure to consider evidence provided, improper application of the Federal Acquisition Regulations (FAR) or SBA small business regulations, our appellate lawyers' experience in the various federal contracting areas provides us with the groundwork to adequately represent your interests. We work with corporate executives to assess the long-term effect of continuing with litigation and the cost benefits involved.
Federal Circuit Court Appeals, Government Contracting and Federal Appellate Court Attorney Services
Watson's government contract federal appeal court attorneys also represent clients and provide second-chair support to clients that experience time-sensitive demands from various appeals courts. Our appeals law firm handles cases involving:
Temporary Restraining Order and Permanent Injunctions appellate law support

Bid protest appeal cases

Federal Procurement oral arguments

Termination for default appeals

Contract Disputes Act claims and Contractor claims appeal cases from ASBCA and Civilian Board of Contract Appeals

SBA OHA small business appellate arguments and decisions

SBA and small business government contracting decisions

US Court of Appeals for the Federal Circuit appeals litigation on procurement matters

Development of legally effective appellate strategies and identifying strengths and weaknesses of claims and defenses

Drafting appellate court briefs and responding to motions for summary judgment or other motions

Monitoring lower-level actions to preserve our client's federal appellate rights

Protecting clients in high-risk cases.
Call Toll-Free 1-866-601-5518 to speak with our government procurement appellate lawyers and federal appellate counsel. FREE Initial Consultation.
Wide Variety of Federal Appellate Legal Services
The Watson appeals law firm adopts a strategy that not only preserves your rights to appeal from the trial level but we also provide appellate services to local counsel that may not have the experience needed to proceed on appeal. We can provide litigation support and
serve as outside appellate counsel in government contracting and procurement matters that are ripe for appeal

provide legal consulting services to trial counsel in cases involving procurement fraud and small business government contracting matters

represent large and small contractors when appealing agency decisions to the Court of Federal Claims or SBA OHA.
Our approach not only looks at the mistakes made by lower court judges but also focuses on specific diversion from procurement policies and legislative intent. This is usually evident in our aggressive approach to government contract small business appeal disputes.
We Build an Aggressive Appellate Team
In order to stand a chance of prevailing on appeal, our attorneys realize that government contractors need aggressive legal representation.  Therefore,  the Watson law firm provides a handpicked team of professionals to handle various parts of an appellate case.  This includes legal research, advocacy and brief writing.
The Government Agencies and Lower Courts Do Make Mistakes
The federal procurement legal litigation system can be very intimidating. When a contracting agency or contracting officer issues a final decision, small businesses and larger contractors may just accept the decision and move on. However, when your case is reviewed by skilled federal appellate lawyers, potential causes for the government's unlawful decision can be uncovered before appellate judges.
The federal appeals process is designed to give contractors another chance to present the legal error to the appropriate appellate court, such as the:
US Court of Federal Claims,

ASBCA or CBCA Boards of Contract Appeals

US Court of Appeals for the Federal Circuit. 
At Watson & Associates, LLC, our federal appeal lawyers represent large and small business defense contractors who have faced an adverse legal decision at the contracting offer level or lower court level. Since a federal appellate case is not a new trial, there are some issues that the appeals court looks at de novo.
Filing a federal appeal means finding a clear legal or factual error that supports a reversal of the lower court or contracting officer's decision.

Unless a federal appellate attorney has some substantive knowledge of federal procurement law and the sub-issues complained of, then filing a government contracts appellate case will more than likely bring unfruitful results.
Why File an Appeal?
Contracting officers and trial court judges can make incorrect and unlawful decisions. Federal contractors can receive unfair treatment or be subject to court decisions full of reversible error. The unfair decisions can result from misapplication of the Federal Acquisition Regulations by the contracting officer, or improper evidence decisions made by the trial court judge. In many cases, the improper decision can be reversed by having an experienced appeals attorney help.
Contracting Officers do not always follow FAR regulations or may have abused their discretion.

Lower court judges may have unlawfully disregarded evidence provided at trial that may have had a substantive impact on the outcome of your case.
REPRESENTATION FOR FEDERAL APPELLANTS AND INTERVENOR / APPELLEES 
 As federal appeal attorneys handling various government procurement law matters, we help both Appellants and Appellees (Intervenors). When there are appellate issues related to small business decisions, bid protests and contract disputes, our Appeals Court appeals attorneys can help.
If you are looking to find federal appellate attorneys for legal advice about the various standards of review and that understand the procurement process, Watson & Associates' federal appeal lawyers focus on helping our clients with severe government procurement legal issues at the Federal Circuit Court of Appeals.  
We recognize the scrutiny and demands of appellate courts when it comes to bid protest appeals, termination for default, contract claims and SBA small business appeal matters.
As top federal appellate attorneys, we recognize the scrutiny and demands of appellate courts when it comes to bid protest appeals, termination for default, contractor claims and SBA small business appeal matters.
Top Federal Appellate Counsel
 When corporations or individuals experience adverse verdicts, government contracting officer appeals of termination for default, Contract Disputes Act appeals, CBCA, ASBCA Court of Federal Claims appeals and Anti-Corruption cases, adverse small business decisions, or federal procurement cases involving Fraud under the SBA small business fraud,  our federal appeal lawyers can help your company take on the challenge.
Call a Federal Appeal Lawyer – Get a Free Initial Consultation
If you are an individual, corporation, or government contractor needing legal counsel with federal procurement experience and government contract litigation at the US Federal Circuit Court of Appeals or another appellate law court, call our top federal appellate lawyers or contact us online. Toll-Free 1-866-601-5518 for a FREE initial Consultation.