Federal Government Contract Consultants
Nationwide Government Contract Consulting Services Helping Large and Small Business Clients to Avoid the Most Disastrous Mistakes in Federal Procurement. 1-866.601.5518 Free Initial Consultation. ALL States.
Seeking o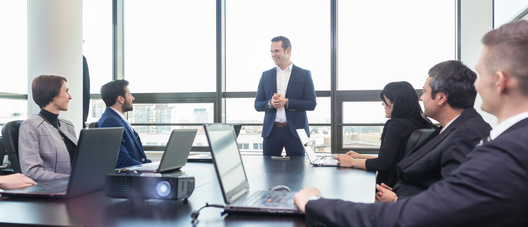 ut, acquiring and keeping federal government contracts have all become a difficult assignment for contractors across the U.S.  Without sound professional and legal government constracts consulting and guidance, small businesses and large contractors find themselves in painful situations where the contracting agency has gained a great advantage.
Federal contractors should also beware of the fact that both the DOD and IG branches are refocusing for contractors who do not follow the FAR regulations and clauses in the contract, fail to follow SBA regulations and more. The result is that more and more government contractors find themselves facing suspension and debarment.
With law offices in Washington DC and Colorado, Watson & Associates' team of federal contracting consultants and attorneys ensure that businesses can reduce liability in the procurement market while safeguarding their revenues. When providing procurement and small business consulting services, the firm uses over 30 years of combined experience to protect your federal projects and reputation while safeguarding your bottom line.
Prompt responses
First-hand experience from working on the other side
Competitive rates
Free Initial Consultation
Our procurement litigation team and federal consultants include several seasoned professionals who consistently work within the courts and understand the underlying landmines that await uninformed companies. We have earned a reputation for gaining favorable results for small businesses and large DOD contractors through vigorous representation.
Federal Government Contract Consulting Services
FSS and GSA Contract Programs

Business Development and Effective Marketing Strategies

Statutory Interpretation and FAR Compliance

Government Small Business Programs (FAR 19)- SBA 8(a), HUBZone, SDVOSB

Government subcontracting matters 

Internal Controls and Policy Development

Mentor-Protege, Teaming and Joint Ventures (subcontracting matters)

Contract Novations and Corporate Structuring

Agency Investigations & Internal Compliance Investigations

Cure Notices and Show Cause Responses

Small business consulting and legal advice

Litigation and Appeals Assistance

Federal consultant for Legislation, Policy, and Realignments

SBA regulations and government relations services

Government investigations and procurement fraud 
Contract Disputes Act  matters
To speak to Watson's government procurement and federal conracting consultants, get a FREE initial consultation. 1-866-601-5518.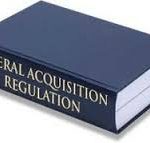 We focus on Improving Clients' Bottom Line and Keeping up With Changes:  When doing business with the federal government, other companies seek to improve their bottom line but need help developing effective marketing strategies. Our government contract consultants help federal contractors with tough legal issues and offer proven strategies to increase their bottom line.  See some of our results.
At Watson & Associates, LLC clients come to deploy strategies that keep them out of legal trouble while still increasing their bottom line. Recently, the government has increased its focus on contractor compliance with the Buy American Act, limitations on subcontracting for small businesses, and indicators of federal procurement fraud and false claims. In addition, to developing smarter business development and marketing strategies, companies are finding themselves facing suspension and debarment for reasons that can be avoided. This is where Watson & Associates' small business consultants can help.
When you talk business growth and government contracting revenue projections, addressing your weaknesses and strengths is the first step that most small and large businesses miss.
There are two fundamental blocks in federal contracting – success and growth: business development and compliance. These are the two core areas that can make or break company's success.
Knowing you offer more and provide better service than your competitors is no longer enough.

Contractors simply have to implement better internal approaches.
Government Relations Services, Federal Acquisition Regulation (FAR) Contract Compliance
Statutory interpretation and compliance: Every federal contractor doing business with the federal government runs into problems with interpretation of the Federal Acquisition Regulation. Recent government procurement court cases evidence substantial problems for government contractors when the contracting officer alleges that the contractor is not in compliance with the particular FAR clauses.
Failure to make the proper adjustments can lead to getting cure notices, T4D decisions or even suspension and debarment. These are all areas where our federal government contract consultants can help.
SBA Small Business Consulting Services
Small business program consulting (SBA Programs & FAR 19 Matters): At Watson & Associates, you will have a designated government relations services expert that understands the various aspects of government small business programs under FAR 19 and 13 CFRs as they apply to your particular contract.  In addition to helping clients to make high-level business decisions, each government consultant also provides management consulting in areas such as 8(a) certification, HUBZone Certification, government subcontracting, SDVOSB small business issues governed by the Federal Acquisition Regulation and SBA law.
Experienced Government Relations Services and Federal Government Contract Consultants
 Over 30 Years Experience in Federal Procurement: With over thirty years of experience in the federal procurement marketplace, the government contract consultants at Watson & Associates, LLC frequently helps large and small businesses in various industry groups to overcome common hurdles and costly mistakes by federal contractors. As government procurement consultants and government services relations professionals, we see first hand the landmines and traps that contractors fall into on a daily basis.
Tailored Approach: Watson & Associates' government contracting consultants undertake an in-depth analysis of your company. For contractors seeking to increase their bottom line, we first assess/implement business development metrics and use widely available data to get narrower and focused results.
Watson's government contracting consultants helps clients by:
Providing effective government contract consulting services to federal contractors in all states

Providing tailored business development strategies that capture more federal projects

Minimizing risks and liability for violating contract clauses

Increasing compliance and minimize the likelihood of suspension and debarment actions
Government Contracts Consulting Services & Federal Procurement Consultants – Legal Help for Large & Small Businesses
Nationwide help for both large and small business federal contractors: Watson's government consulting services start at the bidding phase all the way through contract performance and compliance steps.
Get professional guidance under new SBA rules: Our professionals understand FAR requirements and how both large and small contractors must meet their obligations to the government. When it comes to business development, teaming or protecting your rights under your contract, our government contracts consulting experts provide high-level guidance to increase our clients' bottom line. See New SBA Rules. Also, visit our practice areas.
Government Contracting Consultants on Federal Acquisition Regulation Compliance & Contract Performance Matters
Improve compliance standards and avoid costly adverse actions: The impact of adverse government investigations on contractors has increased over the past ten years. As government contract consultants, we team with the key decision makers to address poor Federal Acquisition Regulation compliance, internal controls, and contractor policies for government tenders.  The goal of our government consulting service is to discuss the improvements that turn the company around.  Assigned government procurement consultants will help you to point out critical development areas.
Nationwide Federal Government Contract Consulting Services
Our government contract consultants help for federal clients in all states: Watson provides strategic planning and government contracts consulting services to federal contractors in Alaska, Arizona, Arkansas, California, Colorado, Connecticut, Delaware, Florida, Georgia, Hawaii, Illinois, Indiana, Kansas, Louisiana, Maine, Maryland, Massachusetts, Michigan, Minnesota, Mississippi, Missouri, Montana, Nebraska, Nevada, New Hampshire, New Mexico, New York, North Carolina, Ohio, Oklahoma, Pennsylvania, Rhode Island, South Carolina, Tennessee, Texas, U.S. Virgin Islands, Utah, Vermont, Virginia, Washington, Washington D.C., West Virginia, Wisconsin, and Wyoming. 
Cities in which our federal government consultants help clients with FAR, Management Consulting and government contract consulting services include Anchorage, AK; Atlanta, GA; Austin, TX; Chicago, IL; Colorado Springs, CO; Dallas, TX; Denver, CO; Indianapolis, IN; Las Vegas, NV; Los Angeles, CA; Miami, FL; Philadelphia, PA; Port Hueneme, CA; San Antonio, TX; San Diego, CA; San Francisco, CA; San Jose, CA; Santa Clara, CA; Seal Beach, CA; Tampa, FL; and others.
Learn About Critical Government Contracting Topics & Avoid Costly Mistakes
Contact Watson's Federal Government Consultants Today
If you are seeking a plan of action to increase revenues and cut legal disaster when doing business with the federal government, contact our federal government consulting firm and procurement experts online or call us at 1-866-601-5518 to get started.