Federal Government Contract Consulting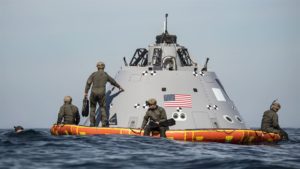 Navigating through the many nuances of federal procurement and government contracting can be a time consuming. Understanding legal obligations under the Federal Acquisition Regulation (FAR) and the contract clauses embedded into your contract can just be as confusing. However, failing to comply with the various contract terms can lead to adverse actions such as suspension and debarment.
With over 30 yeas in the federal procurement industry, the government contract consultants at Watson & Associates, LLC provide a vast amount of procurement consulting to small businesses and larger DOD contractors nationwide and overseas. As the go-to government contract consulting firm, many businesses utilize our ability to resolve issues stemming from the various contracting regulations.
We often find that clients mistakenly think that commercial contract law attorneys understand the federal procurement rules. This is not always the case. If you are leaning how to get government contracts or adjusting your marketing approach, our procurement consulting team can help.
Nationwide Help. For A Free Initial Consultation, Call Our Government Contract Consulting Professionals and Lawyers at 720-941-7200.
 Federal Government Contract Consulting Services
How to Get Government Contracts

Business Development and Effective Marketing Strategies

Statutory Interpretation and FAR Compliance

Government Small Business Programs (FAR 19)- SBA 8(a), HUBZone, SDVOSB

Government subcontracting matters 

Internal Controls and Policy Development

Mentor-Protege, Teaming and Joint Ventures (subcontracting matters)

DOD Contracts Novations and Corporate Structuring

Agency Investigations & Internal Compliance Investigations

Cure Notices and Show Cause Responses

Small business govt consulting and legal advice

Litigation and Appeals Assistance

Federal consulting for Legislation, Policy, and Realignments

SBA regulations and government relations services

Government investigations and procurement fraud 
Contract Disputes Act  matters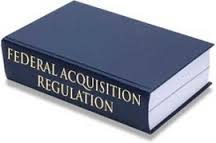 As federal govt consultants, we provide help in the variety og federal contracting topics such as:
Government Contracting Small Business Programs. Small business contractors have a very difficult time competing in the federal marketplace. At Watson & Associates, the government contract consulting team help wtith compliance in the various small business programs such as SBA HUBZone, 8(a) Business Development Program, Service Disabled Veteran Owned Small Business (SDVSOB) and others.
SBA Affiliation Rules. Our govt consultants provide consulting advice and assistance avoiding the implications stemming from SBA affiliation rules. Our federal contracting consultants deal with several small business affiliation matters on a weekly basis. See New SBA Rules
FAR and Contract Compliance. After the contract is award, companies must also make sure that they are in compliance with the various FAR clause and agreed-upon terms and conditions. Watson's government contract consultants can provide guidance, statutory interpretation and legal assistance when the government makes an adverse decision.
Litigation support and guidance. When contract disputes cannot be resolved amicably, the issue may have to resort to litigation. Watson government procurement consulting professional work with clients to discuss any available remedies that how to take the next steps.
Marketing strategies and how to get government contracts. One of the biggest hurdles for contractors to overcome is now to get government contracts. Marketing to the federal government requires a completely different mindset that commercial marketing. At Watson, our government consulting team can provided tailored approaches to each client business goals.
Federal Procurement Consulting Firm Helping Clients to Avoid Costly Legal Mistakes
 Given the increased federal oversight on government contracts, more and more companies are facing government investigations, and criminal indictments for false claims and various types of procurement fraud. At Watson & Associates, LLC our government contract consulting experts and professional lawyers can provide strategic guidance and help when faced with serious adverse decisions from the government. 
For immediate help, contact our federal government contract consultants and procurement consulting experts online or call us at 1-866-601-5518 to get started.