Government Investigation Lawyer & OIG Subpoena Response Attorneys
 We Protect Government Contractors Nationwide When Facing Investigations and Serious Exposure
Watson & Associates LLC: A Steadfast Guide Through the Maze of Government Scrutiny
As Government Investigations Lawyers and OIG Subpoena Response Attorneys for Federal Contractors and Employees. We are Lawyers that Fight the Government and Help Our Clients to Avoid Costly Mistakes – The Pinnacle of Government Investigation Defense: Watson & Associates, LLC DOJ Investigative Lawyers and OIG Subpoena Lawyers.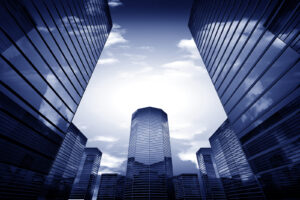 Protecting Your Interests in the Face of Government Investigations
Government  Contractor White Collar Litigation(civil or criminal) may start innocently. Although you have done nothing wrong, you may speak with federal investigators without legal counsel. This can be one of the most costly mistakes you can make. Although you may not currently be a target in government investigations, that fact can change in two seconds.
With law offices in Washington, D.C., and Colorado, At Watson & Associates LLC, we understand the serious challenges and potential civil and criminal consequences that businesses and individuals face when confronted with government investigations. Our seasoned government contracting and business attorneys have unparalleled expertise in handling a wide range of government inquiries, providing our clients with the unwavering support and strategic legal counsel they need to navigate this complex and often intimidating federal investigations process.
Unwavering Commitment to Your Defense
The federal investigation attorneys at our law firm is committed to safeguarding the rights and interests of our clients throughout the entire government investigation process. Our comprehensive legal services encompass:
Thorough Internal Government Contractor Investigations: We conduct meticulous internal 'corporate investigations to identify and assess potential legal risks when the DOJ, OIG or some other federal entity initiates an investigation.  This enables you to implement effective compliance measures and safeguard your business from future entanglements.

Skilled Representation in Government Investigation Inquiries to small businesses, employees and government contractors: We represent clients nationwide throughout government inquiries and white collar litigation , providing proactive and strategic legal counsel to minimize liability and protect their interests.

Aggressive Defense in Litigation: We aggressively defend clients in government litigation for False Claims Act fraud, government contractor fraud, Trade Agreements Act and Buy American Act investigation. We use our. litigation experience and a deep understanding of government procurement regulations to achieve favorable outcomes.
Trade Agreements Act (TAA) Compliance Investigation Attorneys
The TAA seeks to foster fair international trade. Non-compliance or fraudulent activity can lead to significant penalties. Our team of TAA compliance lawyers and OIG subpoena response attorneys, seasoned in investigations law, ensures that you not only understand these regulations but are also armed with a formidable defense should investigations arise.
Buy American Act (BAA) Compliance Investigations
BAA compliance promotes purchasing American products, ensuring that the U.S. government procures domestic goods. Inadvertent errors in compliance can draw scrutiny. With our federal contract investigator prowess, Our government investigation attorneys help you navigate these complexities, minimizing risks, and handling any resulting BAA investigations with tact and expertise.
SBA Small Business Program Fraud Investigation Attorneys
The SBA's programs, designed to support small businesses, come with a labyrinth of rules. Misrepresentations or fraud, intentional or otherwise, can attract intense federal fraud investigations. Trust in Watson & Associates' Law Firm and OIG subpoena lawyers to guide you through, ensuring that your business thrives while staying within the confines of the law.
Government investigation defense attorney for healthcare providers: 
Healthcare providers have been increasingly targeted by federal investigators through False Claims Act investigations. Our government investigation defense attorneys have the experience to protect you from unjust liability under the FCA and fight for a fair resolution in any resulting investigation. We understand the challenging healthcare regulatory landscape and strive to provide you with proactive counsel to help them stay ahead of potential audits and investigations before they even happen. 
Government Investigations Defense Attorney for Government Contractors:
Business contractors must navigate an intricate set of regulations when dealing with federal contracts. These rules can be incredibly complex, leaving room for misinterpretations that could trigger a federal fraud investigation. Watson & Associates Law Firm has extensive experience helping businesses comply with all applicable laws and regulations related to
DOJ or OIG Subpoena Response Lawyers
Facing an OIG or DOJ Investigation Or Issued a Civil Investigative Demand? We Can Help
The DOJ and OIG aggressively investigate suspected government contract fraud or other criminal or civil violations.  If you think your company is under investigation or have received a target letter or Civil Investigative Demand, our government contract investigation lawyers can help. We can guide you in the right direction, conduct a substantive internal investigation to see if you have a strong legal defense, or find that the government has a weak case. Our goal is to minimize criminal liability and exposure, push back when the government's case has minimal legal merit, and save your reputation.
OIG and DOJ Federal Lawyer Civil Investigative Lawyers (CID)
 Office of Inspector General (OIG) and Department of Justice (DOJ) CIDs are not to be taken lightly. Responding to such demands requires a combination of timely action and in-depth expertise. At Watson, our civil investigative attorneys and federal lawyers provide strategic insights on handling these demands, ensuring you're both compliant and protected.
Civil Investigative Demand False Claims Act Defense
Government investigation defense for government contractors: Government contractors are investigated for various alleged violations of the law. However, when the prosecution determines that there is enough evidence to move forward with litigation or indictment, they will tend to monetize the violations by translating them into either a civil or criminal False Claims Act case. At Watson, we offer top civil investigative demand False Claims Act defense lawyers who will guide you from beginning to end.
Why Choose Watson & Associates LLC?
Unwavering Commitment Government investigation defense for businesses: We are dedicated to providing our clients with the highest level of legal representation tailored to their specific needs and circumstances 

Unparalleled Expertise: Our attorneys are recognized leaders in government investigations, possessing in-depth knowledge of the nuances and complexities of these areas.

We Understand the Government Contracting Rules: Compared to traditional federal investigation attorneys, we understand the underlying reasons why government contractors are investigated. Without this experience, small businesses and federal contractors find themselves indicted and or criminally convicted.
Federal government fraud lawyers with diverse expertise: Our government investigations law firm excels in a plethora of government investigations, including but not limited to OIG and DOJ inquiries, SBA Small Business, SDVOSB Fraud, CID Subpoenas, and Buy American Act violations. Our prowess also extends to white-collar litigation, positioning us as the top choice for multifaceted cases.

Over 30 years of Combined Experience: We have experience defending government contractors and individuals who are investigated by the federal government.
Government contractors get indicted and ultimately convicted of crimes involving federal contracts simply because traditional defense attorneys are not experienced in federal procurement laws. In order to minimize convictions and jail time, you must have top criminal and government contract investigations attorneys on your team. Our. Government investigation defense attorneys provide both.
Government Investigative Attorneys: Theodore P. Watson, Practice Group Lead.     Wise D. Allen      Scott Lovelock, 
FAQs For Government Contractors and Potential Government Investigation Defendants:
Why would I be under government investigation?

Government bodies like OIG or DOJ ensure federal funds and contracts are used ethically and legally. Any discrepancies, intentional or not, can trigger a fraud investigation.

What is the significance of FCPA compliance?

The Foreign Corrupt Practices Act (FCPA) prohibits bribing foreign officials. Non-compliance can lead to hefty fines and reputational damage. Our lawyers ensure your operations align with FCPA standards.

How do government contract laws differ from regular contract laws?

Government contract laws are intricate, encompassing a range of regulations from SBA rules to FAR norms. It's essential for your investigative attorneys to understand these nuances to craft an effective defense.

Can Watson & Associates help if I'm faced with a CID Subpoena?

Absolutely. Our government investigation lawyers are adept at drafting compelling CID subpoena responses, ensuring your narrative stands strong and Government investigation defense strategies are meaningful and aggressive

What if my case goes to trial?

Our team is equally proficient at negotiations and courtroom battles. If your case escalates to litigation, we'll craft a robust strategy, backed by persuasive arguments, to defend your rights.

What risks do Buy American Act violations pose?

Violations can lead to severe financial penalties, contract terminations, and reputational damage. Our team specializes in managing and defending against such civil or criminal fraud investigations.

Why should I opt for a consultation?

An initial consultation provides clarity. It gives you insights into your standing, potential risks, and the defense strategies we can employ.
Call and speak to Theodore Watson right away.
Call Watson's Federal Government Investigation Lawyers Today
If you have been issued a target letter, approached by federal law enforcement agents, or want to perform a corporate investigation, call Watson's government fraud investigative attorneys.  
Elevate Your Defense: Choose Watson & Associates, LLC, and fortify your defense. If you're a government contractor or suspecting a potential federal inquiry, don't delay. Dial us toll-free at 1-866-601-5518 or 202.827-9750 for expert counsel. When it comes to government civil or criminal investigations, it pays to have the best in the business. Choose Watson & Associates government investigations lawyers– where your defense is our mission.