Government Investigation Lawyers
We Help Our Clients to Avoid Costly Mistakes – The Pinnacle of Government Investigation Defense: Watson & Associates, LLC DOJ and OIG Subpoena Lawyers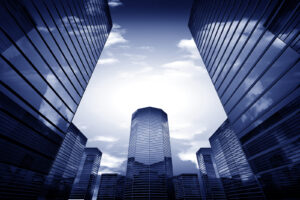 Government investigations may start innocently. Although you have done nothing wrong, you may speak with federal investigators without legal counsel. This can be one of the most costly mistakes you can make. Although you may not currently be a target in a government investigation, that fact can change in two seconds.
At Watson & Associates LLC, our seasoned government investigative lawyers help government contractors and potential criminal defendants navigate these difficult situations. We understand that being pulled into a federal criminal or civil case can completely change your life.
Watson's attorney provides legal advice and defense in national government investigations and white collar litigation involving government contracts and procurement fraud cases. We represent clients at the civil, criminal and congressional investigations and enforcement stages at the federal level
Why You're on the Radar: Government investigations, be it OIG or DOJ-driven, ensure federal funds are used correctly and ethically. As part of their mandate, they delve into the maze of government contracts, from SBA regulations to FAR norms.
A general investigative lawyer might not decipher the intricacies of these contracts, causing potential pitfalls. This is where our investigations law firm stands apart. Armed with in-depth knowledge about government contracts, our government investigation lawyers and OIG attorneys mitigate the risks and fight for your rights.
Watson & Associates, LLC – Procurement Investigative Lawyers – A Cut Above:
Meticulous Expertise: Our government investigation lawyers are seasoned in handling OIG, DOJ, and FCPA compliance cases. They possess the precision and expertise to handle cases of any complexity deftly.
Advocacy That Resonates: We don't just represent; we advocate. Every word we speak and every document we draft reverberates with our commitment to safeguarding your rights.
A Tailored Strategy: We don't follow templates. Our government investigations lawyers intricately craft every defense strategy, aligning it perfectly with the contours of your case.
Transparent Engagement: No legalese, no ambiguity. Our clear communication ensures you remain informed and empowered at every step.
Diverse Expertise: Our investigations law firm excels in a plethora of government investigations, including but not limited to OIG and DOJ inquiries, SBA Small Business, SDVOSB Fraud, CID Subpoenas, and Buy American Act violations. Our prowess also extends to white-collar litigation, positioning us as the top choice for multifaceted cases.
Watson & Associates, LLC: Leading the Charge in Federal Government Investigations Defense
In the intricate landscape of federal contracting, ensuring complete compliance with myriad regulations becomes imperative. Even unintentional missteps can trigger intense scrutiny, potentially jeopardizing your reputation, finances, and business future. Dive deeper with us, as we delve into key compliance areas and showcase why Watson & Associates, LLC stands tall as your premier government investigations lawyer.
Trade Agreements Act (TAA) Compliance Fraud Investigations
The TAA seeks to foster fair international trade. Non-compliance or fraudulent activity can lead to significant penalties. Our team, seasoned in investigations law, ensures that you not only understand these regulations but are also armed with a formidable defense should investigations arise.
Buy American Act (BAA) Compliance Investigations
BAA compliance promotes purchasing American products, ensuring that the U.S. government procures domestic goods. Inadvertent errors in compliance can draw scrutiny. With our federal contract investigator prowess, Our government investigations attorneys help you navigate these complexities, minimizing risks, and handling any resulting BAA investigations with tact and expertise.
SBA Small Business Program Fraud Investigations
The SBA's programs, designed to support small businesses, come with a labyrinth of rules. Misrepresentations or fraud, intentional or otherwise, can attract intense federal investigations. Trust in Watson & Associates to guide you through, ensuring that your business thrives while staying within the confines of the law.
Anti-Kickback Government Investigations Lawyers
 The repercussions of anti-kickback violations can be catastrophic, both in financial and reputational terms. Our in-depth understanding of investigations law guarantees that you're shielded, with a defense strategy tailored specifically to the nuances of your case.
Fraudulent Invoices to the Government
Submitting deceptive invoices is a grave violation. It's essential to ensure that all claims made to the government stand on solid ground. If you find yourself embroiled in such an investigation, our government investigations lawyer team is your bulwark, offering robust defense strategies and sound advice.
OIG and DOJ Civil Investigative Demands (CID)
 Office of Inspector General (OIG) and Department of Justice (DOJ) CIDs are not to be taken lightly. Responding to such demands requires a combination of timely action and in-depth expertise. We provide strategic insights on handling these demands, ensuring you're both compliant and protected.
Navigating OIG investigations and audits can be a complex process. Our experienced OIG subpoena lawyers have the knowledge to guide you through this process, protecting your business from government sanctions and civil penalties. We'll help ensure you get the best outcome with minimal disruption. 
Responding to Government Subpoenas
 A government subpoena demands an immediate and accurate response. Our team crafts meticulous responses, presenting your narrative clearly and persuasively.
Negotiation and Settlement
Our OIG subpoena response lawyers are skilled negotiators who can engage with the government and seek a favorable resolution on your behalf. They will explore settlement options and strive to achieve the most favorable outcome while protecting your business's reputation and minimizing potential financial penalties.
Nationwide Government Investigations Law Firm – Litigation Representation
 If the case proceeds to litigation, our government investigation lawyers have the expertise and courtroom experience to represent your interests effectively. They will develop a robust litigation strategy, prepare persuasive arguments, and advocate for your defense in court. They will work tirelessly to challenge the allegations and present a strong case on your behalf.
The Watson & Associates Difference
Theodore P. Watson, Esquire, and Wise D. Allen, Esquire, helm our stellar team. They offer unparalleled insights with backgrounds rooted in federal government contracting agencies and a history in military legal proceedings. Their rich tapestry of experiences and Scott Lovelock, Esquire's military and business acumen, create a trifecta of expertise.
Investigation Defense Attorneys for Government Contractor Federal Criminal Defense Cases?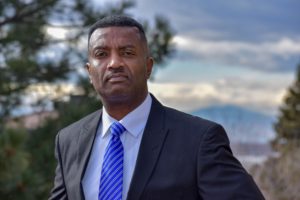 Theodore P. Watson, Esquire. Practice Group Lead. At Watson & Associates, with law offices in Colorado and Washington, DC, our top rated federal criminal defense attorneys have experience actually working for federal government contracting agencies. We understand the nuts and bolts of the investigation and how the DOJ or even the SBA OIG develops a civil or criminal case against you.
A crucial aspect of our practice is that many of our federal defense lawyers possess extensive experience as government contracting officials. We also understand how trial lawyers in federal agencies like the DOJ and the U.S. Attorney's Office operate. Drawing on those valuable insights, our job is to deconstruct the government's case and develop a legal defense that can create leverage in the event of litigation.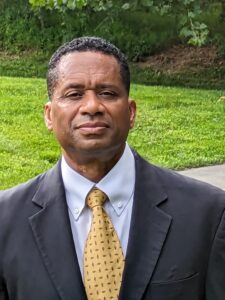 Wise D. Allen, Esquire , Counsel and government investigative lawyer, is a former Veteran Lieutenant Commander Judge Advocate for the United States Military. He also has extensive knowledge and experience in resolving corporate defense and litigation in vast international and national legal issues.
He brings a wealth of successful experience to government contractors seeking defense counsel in the various areas of procurement fraud, international contracting, False Claims Act defense and more.
Mr. Allen's federal litigation experience as a former appellate attorney representing the United States and federal attorney for defendants in trials that led to his clients receiving overwhelming favorable outcomes in contested issues and obtaining non-contested resolutions. Read  more..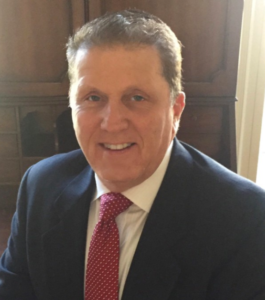 Scott Lovelock, Esquire, Counsel, brings a wealth of proven knowledge and experience helping clients address issues of risk assessment, mitigation and regulatory compliance as well as a savvy level of business and military experience that gives him a unique perspective to help government contractors succeed and to avoid most of the costly mistakes that are encountered when failing to understand and implement required compliance programs or understanding the nuances of working with government agencies. 
A retired Air Force officer, with extensive operational experience in both the field, Numbered Commands, Air Force Headquarters and the Joint Staff, he brings a unique and focused perspective of DoD operations in how he serves our clients. Read more..
Watson & Associates' OIG subpoena response law firm has the knowledge and experience to guide small businesses and government contractors through the complex process of responding to fraud and false claims allegations. By providing comprehensive legal support, they can help protect your rights, minimize potential legal liabilities, and safeguard the future of your business.
FAQs For Government Contractors and Potential Government Investigation Defendants:
Why would I be under government investigation?

Government bodies like OIG or DOJ ensure federal funds and contracts are used ethically and legally. Any discrepancies, intentional or not, can trigger an investigation.

What is the significance of FCPA compliance?

The Foreign Corrupt Practices Act (FCPA) prohibits bribing foreign officials. Non-compliance can lead to hefty fines and reputational damage. Our lawyers ensure your operations align with FCPA standards.

How do government contract laws differ from regular contract laws?

Government contract laws are intricate, encompassing a range of regulations from SBA rules to FAR norms. It's essential for your investigative lawyer to understand these nuances to craft an effective defense.

Can Watson & Associates help if I'm faced with a CID Subpoena?

Absolutely. Our investigation lawyers are adept at drafting compelling CID subpoena responses, ensuring your narrative stands strong.

What if my case goes to trial?

Our team is equally proficient at negotiations and courtroom battles. If your case escalates to litigation, we'll craft a robust strategy, backed by persuasive arguments, to defend your rights.

What risks do Buy American Act violations pose?

Violations can lead to severe financial penalties, contract terminations, and reputational damage. Our team specializes in managing and defending against such investigations.

Why should I opt for a consultation?

An initial consultation provides clarity. It gives you insights into your standing, potential risks, and the defense strategies we can employ.
Call and speak to Theodore Watson right away.
Call Watson's Federal Government Investigation Lawyers Today
If you have been issued a target letter, approached by federal law enforcement agents, or want to perform a corporate investigation, call Watson's government fraud investigation law firm.  
Elevate Your Defense: Choose Watson & Associates, LLC, and fortify your defense. If you're a government contractor or suspecting a potential federal inquiry, don't delay. Dial us toll-free at 1-866-601-5518 or 202.827-9750 for expert counsel. When it comes to government investigations, it pays to have the best in the business. Choose Watson & Associates government investigation lawyers– where your defense is our mission.