Government Investigations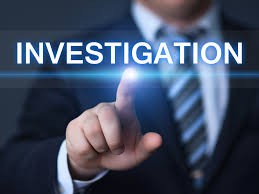 Nationwide Contractor Fraud Investigative Lawyers- Federal DOJ, IG and SBA OIG Government Investigations Lawyers for Federal Government Contractors Facing Procurement Fraud Exposure and Criminal Liability
Are you a government contractor or individual who has been approached by investigators? Do you know your rights and how to handle the situation?
The process of dealing with government investigations can be overwhelming and confusing. That's where contractor defense attorneys come in. They can provide you with the guidance and support you need to navigate this complex process and protect your rights as a government contractor.
With the help of contractor defense attorneys, you can feel confident and secure in your dealings with government investigators. You can focus on your work and leave the legal matters to the experts.
 Don't wait until it's too late. Contact a contractor defense attorney today to ensure that your rights are protected and your interests are safeguarded. Call 1.866.601.5518.
Government investigations regarding allegations of procurement fraud or False Claims Act liability can take a government contractor by surprise. As a result, small businesses and large businesses alike face the wrath of federal contract investigators from the Depart of Justice (DOJ), SBA OIG, VA OIG, and other federal law enforcement agencies. Small businesses and large defense contractors need experienced government investigation lawyers that also are familiar with the underlying targeted action.  For example, government investigations alleging violations of SBA ownership and control regulations would require federal investigation lawyers that also have experience in this area of government contract law.  Watson & Associates' national federal government regulatory investigations section represents federal contractors and individuals facing potential civil and criminal liability. 
Nationwide reach and ability: With law offices in Washington DC and Colorado, Watson & Associates' government investigations lawyer provides legal counsel and representation for federal contractors and individuals who face potential criminal and or civil exposure for alleged procurement fraud violations. Whether you or your company is indicted or charged with a crime starts with having attorneys that understand the issues involved with federal government investigations.  The DOJ's website is filled with cases where small businesses and government contractors are indicted and convicted when they probably never even had a chance to begin with, simply because the real issues lie with the underlying predicate crime and where the defense attorneys had no real understanding of the issues.  
Types of cases that our federal government fraud investigation attorneys handle: Examples of cases that lead to criminal indictment include alleged Buy American Act compliance violations, GSA fraud, alleged SDVOSB, HUBZone or SBA Small Business law and 8(a) program violations. The most common cases involve small business control and affiliation concerns and improper pass-through contracts in violation of the FAR limitations on subcontracting laws. Cases can originate from employees as whistleblowers, or they can come from the contracting officer who suspects fraud against the government stemming from invoices or substandard products.
Government Investigations Attorney & White Collar Litigation Lawyers. for Federal Contractors.
Lawyers that Work WIth Fraud Defense for Government Contractors. One of the top law firms specializing in government investigations that involve federal contracts: Watson & Associates' federal contract fraud attorneys and government investigations  attorneys represents large and small businesses under federal investigation or facing criminal liability. We are earning a reputation as being one of the top federal government fraud law firms specializing in investigations for government contractors that commit fraud against the government or perform criminal acts involving federal contracts.
Federal prosecutors know that they have a hidden advantage. What many contractors quickly find out is that not all criminal defense attorneys understand the critical areas of government contract law where the underlying allegations arise ( Buy American, SBA regulations, FAR regulations, subcontractor pass-through rules.) This is where Watson's government investigation lawyers and contract fraud attorneys can help.
When your company receives a notice from the Department of Justice (DOJ) or the Federal Bureau of Investigation stating that your company is under investigation for procurement fraud, your cooperation is required. However, you do have legal rights that you must protect. Therefore, it is highly suggested to get legal advice quickly. Being involved in a government investigation is time-consuming, and takes you away from the day-to-day business operations.
Government Contract Investigations Lawyers – Legal Services
Government investigation advisory services across the United States: As Federal Government investigations lawyers, our law office is developing a reputation for being one of the top government investigation law firms specializing in cases that target government contractors for Buy American Act compliance violations, False Claims Act criminal charges, SBA small business program fraud
matters and more.
With law offices in Washington DC and Denver, Colorado Watson & Associates' procurement fraud and government contract investigation lawyers help minimize the potential of facing severe criminal liability or hefty civil fines. If you need legal representation, we can help with:
OIG investigations

SBA Small Business Investigations

DOJ Criminal Investigations

SBA OIG Investigations

SDVOSB Fraud

SBA 8(a) Program Fraud

SBA HUBZone Fraud

Civil and Criminal CID subpoenas

OIG Subpoena Responses

Buy American Act investigations

Limitation on subcontracting procurement investigations

Government Contractor Fraud Investigations

Buy American Act Investigations

False Claims Act Investigations

Truth in Negotiations Act ( Tina Pricing Violations)

Attorney General Investigations

Criminal Indictment phase

Preparing for criminal trials involving federal government contracts

OIG subpoena lawyers
Federal Government Investigation Lawyers for Small Businesses & Large Defense Contractors
Contractor investigations lawyer for small businesses and large firms: As government contract awards increase, so do the compliance requirements and government contract investigations. Each clause in your contract is subject to termination for default and or criminal liability for violations.  The various federal law enforcement agencies are increasing their oversight and criminal indictment of contractors. There are now more government investigations for Buy American Act (BAA) Compliance, defective pricing allegations, HUBZone fraud, SDVOSB fraud, and more.
Government investigation attorneys working with small businesses and larger corporations nationwide to investigate and make the necessary mandatory disclosures under the Federal Acquisition Regulation (FAR) and disclosures in other jurisdictions.  Clients hire us to assist them with audits and investigations from OIG offices, U.S. Department of Labor (DOL), U.S. Department of Justice (DOJ), and VA OIG. As government contract fraud attorneys, our goal is to minimize the impact of non-compliance and reduce the chances of terminations for default and suspension or debarment. 
Legal advice to clients in a wide variety of federal government investigations. This includes civil investigations regarding government contract fraud in the various small business programs, including SDVOSB fraud, HUBZone government fraud investigations, and federal criminal investigations regarding the SBA 8(a) BD program. As federal government investigation attorneys, we also help clients involved with criminal liability for submitting false invoices, substandard materials and violations of limitations on subcontracting regulations.
DOJ Fraud Investigation Lawyers and SBA OIG Investigations Lawyers
At Watson & Associates, our federal procurement fraud investigation lawyers help clients involved with SBA OIG investigations; Government fraud criminal investigations, DOJ investigations and more. As federal contracting DOJ and SBA OIG subpoena response lawyers, we provide legal counsel on issues related to Veteran's Administration SDVOSB Fraud (VA) and SBA HUBZone Program criminal and civil investigations and other issues such as pass-through procurement fraud schemes; alleged small business size standard violations and violation of the limitations on subcontracting regulations and more.
Buy American Act Fraud Fraud Attorneys & False Claims Act Investigations
Government investigation lawyers for businesses that provide products on federal construction projects: Oftentimes, prime contractors, subcontractors and suppliers are pulled into Buy American Act fraud investigations conducted by the DOJ. This can be a very complex situation given that every contractor has unique processes in place. When the issue becomes whether or not your company is a manufacturer, whether the costs of materials or components are from the United States, the investigation is very time-consuming. Our federal investigation lawyers for businesses help small businesses and larger construction companies address the legal issues and serve to protect the rights of contractors when Buy American compliance becomes a concern. See information about FCA retaliation and how our investigative lawyers can help.
Federal contract investigator for internal investigations: Oftentimes, companies want to know that their internal processes are working fine and in compliance with the respective procurement regulations and laws. Watson & Associates' government contract fraud investigation attorneys can serve as federal contract investigators for companies in this position.
White collar defense and investigations:

In case of an investigation by any federal entity, a Buy American Act and False Claims Act investigation work hand in hand. Federal prosecutors normally seek to prove the underlying bad act (BAA violation) and once convinced, then they would allege false claims against the government. If you are past the indictment stage and facing a trial in a criminal case involving Buy American violations, call our government contractor fraud defense lawyers at 1.866.601.5518.
SBA OIG Subpoena Lawyers & SDVOSB Fraud Investigation Lawyers
OIG subpoena response law firm: In other cases, the VA or SBA may initiate government contract investigations against small businesses that appear to be defrauding the government.  We help with civil investigative demands (CIDs)Our government contractor fraud investigation lawyers can utilize our expertise and experience to help reduce the impact of adverse decisions.  As VA, DOJ and SBA OIG Subpoena lawyers, we help with cases involving SBA business control disputes, pass-through contracts, limitations on subcontracting violations, SBA OIG investigations involving teaming agreements, joint ventures and mentor-protege arrangements.
Call Watson's Federal Government Investigations Lawyers Today
If you have been issued a target letter, approached by federal law enforcement agents, or want to perform a corporate investigation, call Watson's government investigations attorneys.  If you need legal representation, you are considering talking to an SBA OIG investigation attorney, or are looking to find federal government fraud attorneys to defend your case our procurement criminal defense lawyers and federal investigation attorneys can save you or your company from potentially thousands or millions of dollars in fines or jail time, help with a federal subpoena for records, or avoid suspension or debarment, contact us today.
Call Watson's government investigations lawyers and law firm toll-free 1-866-601-5518 or 202.827-9750.