Government Investigations
Protect your legal rights from the very beginning of a federal government investigation. Learn the investigations process and understand how the government's allegations stack up against the facts. Our goal is to help you avoid come of the most costly legal mistakes made in federal government investigations.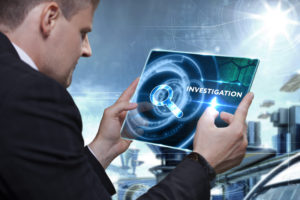 How you respond to government investigations can have huge impact on how the ultimate case comes out. Many potential defendants targeted in a federal fraud investigation often put themselves in a bad situation by waiving their ability to speak with an attorney up front.

According to Principal Deputy Assistant Attorney General Benjamin C. Mizer, The Department of Justice (DOJ) obtained more than $4.7 billion in settlements and judgments from civil cases involving fraud and false claims against the federal government in fiscal year 2016 ending Sept. 30.

Just in September 2017 alone, according to TRAC Reports, the latest available data from the Justice Department show that during that month the government reported 458 new white collar crime prosecutions.
Federal Government Investigations Attorney Services
At Watson & Associates, LLC, our federal defense attorneys represent corporate executives and individuals in a wide spectrum of situations involving corporate investigations by the federal government.  We can help clients with legal advice across the US and overseas companies in cases involving:
Federal procurement fraud investigation and federal government contracts

SEC investigations

Government contract compliance investigations
Inspector General (IG) investigations
Congressional investigations
Procurement Integrity Act
Anti-kickback
Responding to federal subpoenas and request for documents
DOJ investigations
Corporate investigations

Government litigation

SBA fraud investigation and federal small business programs (8(a), HUBZone), SDVOSB

False Claims Act criminal defense

Invoices and performance issues

Federal Bureau of Investigation FBI government investigations for procurement
Lead Federal Criminal Defense Lawyer: John Scorsine. Call a government contractor investigation defense attorney today at 1-866-601-5518.
Experience: At Watson & Associates, LLC, our federal investigation lawyers  and white collar and corporate crime defense attorneys aggressively represent corporations and individuals in white collar criminal investigations,  federal procurement fraud litigation and other types of government investigations.
The law firm provides legal advice and representation in a variety of civil and criminal situations including DOJ procurement fraud investigations, government compliance investigations, SEC investigations, congressional investigations and government investigation regarding SBA size standards fraud and federal small business programs.
We have represented individuals, small businesses and larger DOD contractors involved in varying amounts of government investigations. When you contact us, we will develop a team of criminal defense lawyers and government contract procurement attorneys with years experience with the various process that are important to the government investigation process.
Aggressive White Collar Criminal Defense Attorneys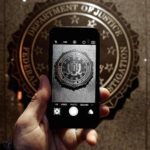 When our clients contact us about pending federal government investigations, we quickly get to the heart of the problem and prepare them for investigator interviews, responding to subpoena requests and interrogatories and the pre-indictment process.
Our goal is to develop the best

defensive

position up front and to preserve the record for litigation or appeal.
Full investigation defense team: If we cannot resolve federal investigation concerns amicably, our civil lawyers and white collar criminal defense attorneys put together of a team of seasoned professionals to provide a sound defense to any criminal or civil actions.
Clients: We represent:
Fortune 100 companies

Fortune 500 companies

Federal government contractors

Healthcare providers

Transportation and logistics companies

Small businesses

Contractors involved in SBA Programs

Service Disabled Veteran Owned Small Businesses (SDVOSB)

HUBZone Small Business

Construction Companies

Manufacturers and Service Contract Companies
Federal investigative agencies are pushing their efforts to criminally prosecute contractors across the U.S. and Overseas. We are here to help.
Legal Proceedings & Federal Procurement Fraud Government Investigations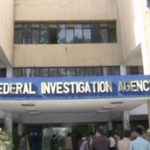 Oftentimes small businesses and larger DOD contractors face allegations of violating government compliance regulations. This can involve FAR compliance, SBA small business regulations such as HUBZone and 8(a) Program compliance. Agency law enforcement or investigative white collar and corporate crime departments such as the IIG's Office may initiate legal proceedings and target you for an official investigation. 
Other legal proceedings where you may want to protect your rights include questioning and interviews, request for subpoena and documents. When the agency believes that it has a stronger case against you, then other legal proceedings may include indictments and formal charges.
Other companies face federal investigations and legal exposure for failure to follow contractor accounting standards (CAS). These are areas where our federal compliance investigations lawyers can help.
Export Control and Federal Procurement Fraud Investigations
Given the heightened scrutiny of US export and import activities, federal agencies have increased the amount of Export Control and ITAR fraud investigations. At Watson & Associates, a white collar defense lawyer can help your company to sift through the legal issues and resolve matters short of criminal litigation for federal procurement contract fraud.
What Can You Do When The Feds Come Knocking on Your Door? The first thing potential defendants in a government investigation should do is to understand that they have a right to remain silent. You should also immediately seek help from a criminal defense or white collar defense attorney that understands how the process works. At best, you should ask for a search warrant. This document should state what the investigators are looking for and areas expected to be searched.
Can You Challenge Your Sentence Resulting From a Federal Investigation? Waiting until you receive a sentence stemming from a federal government investigation can be too late.  Federal courts are usually set by certain mandatory guidelines. By having an investigative lawyer on your side early in the process, you may be in a better position to look at alternative besides going through the grand jury and trial stage. By looking at your options with a government investigations attorney or criminal defense lawyer, you will better understand the investigation process and how white collar law works.
Are You a Government Contractor Targeted in Government Investigations?
Federal law enforcement agencies have increased their targets for small businesses and large DOD contractors that are doing business with the federal government. Making sure that you have seek legal counsel from a defense attorney that understands both the criminal investigation process and federal procurement law is critical.
Many government contractors make the mistake of retaining criminal defense attorneys that do not have the experience with federal government contracting or the procurement regulations.
At Watson & Associates, LLC our government investigation defense lawyers understand both areas of law and can better represent our clients.
Nationwide Legal Counsel in Federal Fraud Investigations
Whether you are an individual or corporation subject to a federal government investigation or other legal proceedings, our white collar and federal fraud investigation attorneys provide legal counsel to clients in ALL STATES including: Alabama, Alaska, Arizona, Arkansas, California, Colorado, Connecticut, Delaware, Florida, Georgia, Hawaii, Idaho, Illinois, Indiana, Iowa, Kansas, Kentucky, Louisiana, Maine, Maryland, Massachusetts, Michigan, Minnesota, Mississippi, Missouri, Montana, Nebraska, Nevada, New Hampshire, New Jersey, New Mexico, New York, North Carolina, North Dakota, Ohio, Oklahoma, Oregon, Pennsylvania, Rhode Island, South Carolina, South Dakota, Tennessee, Texas, Utah, Vermont, Virginia, Washington, Washington DC Contract law firm, West Virginia, Wisconsin, Wyoming, and Virgin Islands. Call our federal government investigation defense lawyers today for immediate help. 1-866-601-5518.
Cities in which our white collar and corporate crime defense attorneys and federal investigative lawyers offer legal counsel include Anchorage, AK; Atlanta, GA; Austin, TX; Chicago, IL; Colorado Springs, CO; Houston, San Antonio,  Wichita Falls, Dallas, TX; Denver, Colorado; Indianapolis, IN; Las Vegas, NV; Los Angeles, CA; Miami, FL; Philadelphia, PA; San Antonio, TX; San Diego, CA; San Francisco, CA; San Jose, CA; Santa Clara, CA; and Tampa, FL.
Call Watson's Federal Investigation and White Collar Defense Lawyers
If you are looking to find a federal investigation lawyer or federal procurement frauds defense attorney to save you or your company from potentially thousands or millions of dollars in fines, help with a federal subpoena for records, or to avoid suspension or debarment, contact a white collar defense attorney today.
Speak With Federal Criminal Defense Lawyer John Scorsine Defense Attorney
If you are involved in a federal government investigation or need assistance with white collar and corporate crime defense or federal procurement contract fraud investigation, corruption or an unpaid contract claim, call an investigative lawyer for immediate help.
Speak to an Attorney & Get a Free Initial Consultation
Call toll-free 1-866-601-5518 or 202.827-9750.