SDVOSB Certification & SDVOSB Fraud Lawyers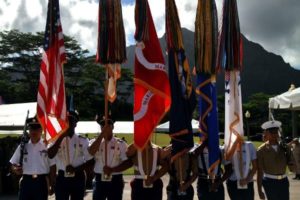 Federal law enforcement agencies are now actively pursuing service disabled veteran owned small business (SDVOSB certification) companies for government contract fraud. Business owners can face criminal liability and jail time when the DOJ or SBA OIG initiates an investigation that leads to criminal indictment.
SVOSB Company – Four Sentenced for Bribery and Scheme to Defraud VA and SBA (Tuesday, January 18, 2022)
ANCHORAGE – Four Anchorage individuals involved in a bribery and fraud scheme to obtain Service Disabled Veteran Small Business (SDVOSB) government contracts with the U.S. Department of Veterans Affairs (VA) have been sentenced in federal court. ( This case is an example of why having an experienced SDVOSB lawyer on your team is essential to your success).
An SDVOSB small business fraud case can arise from the application stage, where federal prosecutors allege that you provided false information to the VA or SBA (depending on the year). Cases can also arise by fraudulently submitting information to the government during the bidding phase. Many cases arise after contract award when the prime contractor violates the limitations on subcontracting rule and conducts what prosecutors call a pass-through to the subcontractor. All of these issues are governed by complex and tricky regulations.
Watson & Associates, LLC, with law offices in Denver, Colorado and Washington, DC, is a veteran-owned small business with attorneys that understand the various issues that small businesses face in the Service Disabled Veteran Owned Small Business (SDVOSB Certification) procurement marketplace. We help clients during litigation when their Service Disabled Veteran Owned Small Business Program certification status is challenged in a bid protest or if the SBA or VA issues an adverse decision.
When business owners become certified, they are several legal issues that can complicate business operations. Whether disputes arise due to small business compliance, procurement fraud investigations, having attorneys that understand the substantive issues can make a huge difference.
As government small business lawyers, our goal is to help companies to reduce stress, minimize adverse actions from the government, and aggressively defend any allegations or charges of fraud under the SDVOSB contracting program.
Nationwide SBA Small Business Lawyers and VA SDVOSB Consulting Services
Watson & Associates, LLC SDVOSB CVE certification lawyers and government contracting small business lawyers represent Service Disabled Veteran Small Business contractors across the United States by helping them to avoid frequent and costly legal mistakes made during the contract performance stage and during litigation. 
As VA SDVOSB attorneys, our legal services include:
Help with the service disabled veteran-owned small business program application disputes

VA government contracts

SDVOSB fraud allegations

Bid protests

Small Business size protests and size determinations

Limitations of subcontracting and relationships with large businesses

Litigation and appeals 
To speak with experienced government small business contract lawyers about bid protests, claims, SBA and VA SDVOSB fraud investigations or appeals, call 1-866-601-5518 for a free initial consultation.
Section Lead Attorneys and SDVOSB Consultants:  Jo Spence  Cheryl Adams and Theodore Watson
Service Disabled Veteran Small Business SDVOSB Requirements
 For companies still trying to find out how to get certified as a service disabled veteran small business, there is still a temporary option.In order to be eligible for VA contracts for service-disabled veterans, you and your business must meet the following SDVOSB requirements for set aside contracts and sole source awards to veteran owned disabled small businesses.
The veteran-owned business must have a service-connected disability that has been determined by the Department of Veterans Affairs (VA). or Department of Defense

Must be small under the North American Industry Classification System (NAICS) code assigned to the procurement

The SDVOSB must unconditionally own 51% of the company

The qualifying member must control the management and daily operations

The qualifying applicant (s) must hold the highest officer position
If you are applying for federal service-disabled veteran owned small business SDVOSB status or Veterans First Contracting Program for the sole purpose of getting federal government contracts, you must make sure that all regulatory SDVOSB certification requirements are met before applying to the VA.
Help for Service Disabled Veteran Owned Business Disputes
SDVOSB Status & Construction Companies with Licensing Disputes
You must show that you can bind the business, make the final decision on critical day-to-day matters, and have ultimate decision-making power. Anything short of ultimate control can end up with criminal investigations, intrusive accounting, and oversight by the VA IG team. When your small business size status is challenged, then the SBA may commence an investigation. These are all areas where our SDVOSB lawyers can help.
 SDVOSB Self Certification
You can self-certify your small business to the federal government as a service-disabled veteran own small business by updating the socio-economic status section of your business profile at SAM.gov.  The federal government aims to award at least 3% of government contracting dollars to SDVOSB companies each year. Now that the SBA has resumed control of the program qualifications, SDVOSB self-certification is allowed throughout 2023 to compete for federal contracts. However, the Veterans Administration will not recognize SDVOSB self-certification. If you self-certify, you must still apply for SBA SDVOSB certification by January 1, 2024.
VA Set Aside & Small Business SDVOSB Contracting
 VA government contracts and SDVOSB contracting set aside procurement can have some unique twists and turns. Whether you have a VA construction contract or service contract, Watson's VA government contract small business lawyers can help you to sift through the confusion.  As your Service Disabled Veteran Owned Small Business Program consulting experts, we can help with complex service-disabled veteran-owned small business government contract claims, veteran-owned business designation litigation disputes and appeals to the Civilian Board of Contract Appeals and Court of Federal Claims regarding the Vets First Verification Program.
SDVOSB Joint Ventures
13 CFR Section 125.18 sets out the requirements for SDVOSB joint ventures.  The regulation states that in order for a  business concern to submit an offer and be eligible for the award of a specific service disabled veteran small business contract, it must submit the appropriate representations and certifications at the time it submits its initial offer which includes price (or other formal response to a solicitation) to the contracting officer, including, but not limited to, the fact that:
(1)
 It is small under the size standard corresponding to the NAICS code(s) assigned to the contract;
(2)
It is an SDVOSB; and
(3)
There has been no material change in any of its circumstances affecting its SDVOSB status and eligibility.
(b) Joint ventures. An SDVO SBC may enter into a joint venture agreement with one or more other SBCs or its SBA-approved mentor for the purpose of performing an SDVO contract.
48 CFR 819.7003(c)(4) provides that "[a] joint venture may be considered an SDVOSB or VOSB concern if…[t]he joint venture meets the requirements of 13 CFR 125.15(b), modified to include veteran-owned small businesses where this CFR section refers to SDVOSB contracting concerns."
As an SDOVSB joint venture, the parties must form a separate legal entity. See 13 CFR 125.18(b)(2)(iii)

A joint venture under this program may either be an SDVOSB or VOSB.

In every veteran joint venture, at least one of the joint venture members must be verified in accordance with 38 CFR 74.

A joint venture may be in the form of a partnership that operates under a partnership agreement that satisfies the requirements of 13 CFR 125.18(b)(2).

A joint venture must be separately verified as either an SDVOSB or VOSB.

All partners to the joint venture must qualify as a Small Business Concern per the SBA guidelines except if the joint venture is an SBA-approved Mentor- Protégé

CVE will consider SDVOSB verification eligibility of joint ventures comprised of an SDVOSB/VOSB protégé and an other- than-small mentor under an SBA- approved mentor-protégé agreement.
 SDVOSB Fraud Lawyers
Small companies performing Service Disabled Veteran Owned Small Business Program set aside contracts may at some point be alleged as having committed major fraud against the United States, SDVOSB fraud, False Claims Act violations, or some other criminal acts against the United States. At Watson & Associates, LLC our government SDVOSB consulting team and small business defense attorneys can represent contractors charged with or investigated for government contract fraud, false claims against the government, violating the limitations on subcontracting rules or some other criminal charge involved with government contracting.
Federal law enforcement (IG, SBA, DOJ and FBI) are aggressively seeking out small businesses for government contract SDVOSB contracting fraud. Our attorneys can help. Although your company may be suspected for procurement fraud, you will also need help dealing with alleged SBA size standard violations.If your company is subjected to a government investigation or facing criminal liability for SDVOSB fraud, false claims, or other violations, reach out to our government contractor defense lawyers for immediate help.
Call Our SDVOSB Lawyers and Consultants
If you need legal advice about VA contracts for disabled veterans,  how to get certified, service disabled veteran small business joint venture arrangements, VOSB sole-source contracts or government contract fraud and set aside disputes, call our SDVOSB consulting professionals and government small business contract SDVOSB lawyers at 1-866-601-5518.