SBA Size Standards & Small Business Size Protest Lawyers
Helping Companies Nationwide to Avoid Costly Legal Mistakes With Small Business Awards All STATES. Free Initial Consultation. 1-866-601-5518.
SBA Size Protests, NAICS Small Business Size Standards Determinations, 
OHA SBA OHA Size Appeals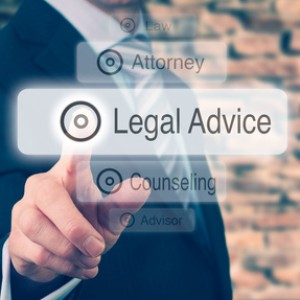 When it comes to small business regulations, and SBA size standards, Watson & Associates, LLC has litigated numerous small business size protests at the Small Business Administration (SBA) level and size appeals to the SBA Office of Hearings and Appeals (SBA OHA).  
If you are looking to find a lawyer that understands the strict legal requirements of filing an SBA size protest,  and business size standard litigation, our law firm can help. As government contract lawyers with over 30 years of experience, we frequently help companies file or defend challenges of violation of the small business concern rules and SBA affiliation under the Ostensible Subcontractor Rule that determines whether you qualify as a small business.
When litigating SBA size protests and SBA OHA size appeals, our legal team includes seasoned procurement professionals who consistently work within the courts and understand how to craft sound legal arguments regarding SBA affiliation and violations of small business subcontracting regulations. Our SBA attorneys have earned a reputation for gaining favorable results for small through vigorous legal representation.
NAICS Small Business Size Protest SBA Attorney Services
Litigating SBA small business status determination disputes involve a myriad of legal theories that can be confusing to government contractors when analyzing their business size classification. With law offices in Washington DC and in Denver, Colorado, Watson & Associates' SBA size standards attorneys can help you with the following:
SBA Affiliation and Ostensible Subcontractor Rule violations (13 CFR 121.103)

Small business designation and company size classifications for family-owned business relationships

SBA small business size standards with newly formed organizations

Primary and vital contract performance of a small business concern 

Economic dependency

Totality of the circumstances 

Small business mergers and acquisitions

8a Program and SBA affiliation

SBA law about identity of interest

Improper SBA size determinations

SBA OHA size appeals regarding small business concerns

Improper business size classification decisions

Appeal of OHA decisions to the US Court of Appeals for the Federal Circuit
Other areas of SBA law that we can help you with include:
Providing help in responding to SBA size bid protest inquiries;

Preparing the size protest documents that meet small business regulations;

Preserving rights at the SBA level for potential appeal (you cannot bring up new issues on appeal to OHA).

Representing clients in size appeal cases to SBA OHA regarding NAICS small business size standard.
To speak with an SBA attorney about your company size classification an SBA size standards, call 1-866-601-5518 for a FREE INITIAL CONSULTATION.
Prompt turnaround
Candid and honest opinions to CEOs

Over 30 years experience in federal procurement

Free initial consultation.
Meeting Small Business Size Standard Requirements
 The essence of any small business size protest is to defend or prove that a small business concern has violated SBA affiliation regulations by either having improper business relationships or allowing the ostensible subcontractor to perform the primary and vital requirements of the contract.
Experience in various SBA affiliation legal theories. When litigating legal issues related to government contract small business requirements, our SBA attorneys frequently provide legal advice and representation for small business concerns in a wide variety of small business subcontracting legal theories such as totality of the circumstances, size protest based on common management, newly organized concern rule, Ostensible Subcontractor Rule and Affiliation , meeting the SBA small business definition by showing sub contractors performing primary and vital contract requirements; and identity of interest size appeal cases; size appeal protest cases based on mentor protégé affiliation; and small business designation argument when rebutting legal presumptions by showing clear lines of fracture.
SBA Size Standards Experience
With more than 30 years experience in federal government contracts law and SBA small business programs, we have litigated many cases involving SBA size standards. Watson & Associates, LLC frequently appear before the various forums such as  the US Court of Federal Claims, ASBCA, CBCA, SBA Office of Hearings and Appeals, and the US Court of Appeals for the Federal Circuit. 
What is Considered a Small Business Concern?
Meeting the SBA small business definition: the objective in any SBA size protest case is to litigate or intervene and show that the business concern meets the legal small business definition. Our SBA affiliation lawyers will review the relevant solicitation requirements, teaming agreements submitted and analyze the alleged ostensible subcontractor to see if they are other than small or fail to meet the legal government contracts small business requirements.
In a small business size protest, when assessing what is considered a small business concern for the particular government procurement, and what classifies a small business for the specific contract award, the SBA not only looks at the basic NAICS code requirements. It also digs into your company's business relationships and ownership in other companies.
You cannot be a small business concern if:
Another company controls, or has the ability to, control your business. This can include business loans, hiring management employees from the incumbent; stock ownership and business ownership that leads to negative control; you have other spousal businesses.
Intervenor Lawyers in SBA Size Standards Protest Cases
If you are the successful offeror of a government contract award and another bidder has filed a size bid protest against your company alleging violations of small business regulations, our SBA size standards lawyers can represent your company as intervenor counsel.
Meeting the interested party requirement is a frequent problem for protestors
As intervenor lawyers, we aggressively help you to respond to the SBA investigation and the protestors allegations. We also help you to preserve your rights to appeal at the SBA level (many bid protest lawyers miss this important requirement.)
Note: SBA has issued its new rules that impact small business determination protests and affiliation.
Government Contract Protest Timeline – What are the deadlines for filing a size protest? For contractors, the deadline for filing an SBA bid protest is 5 business days.  Government contractors must deliver the small business size protest to the contracting officer by hand, mail, fax, or telephone.
Our SBA attorneys suggest that bidders should refrain from delivering the protest by phone.

There could be some disputes as to whether you have the legal requirements under size protest regulations.
If you are contemplating filing a bid protest alleging that the other small business concern violates the NAICS small business size standard, make sure that you have the standing to bring the lawsuit. This but one of the many costly mistakes that protestors make. An example would be if you were excluded from the competitive range at the agency level.
Do You Qualify as a Small Business? See our SBA size protest FAQs.
SBA Small Business – SBA Lawyer Nationwide Representation
Our Government Contracts and SBA lawyers and small business size attorneys provide legal counsel to small business concerns about SBA size standards decisions and small business guidelines throughout the United States and overseas including Alabama, Alaska, Arizona, Arkansas, California, Colorado, Connecticut, Delaware, Florida, Georgia, Hawaii, Idaho, Illinois, Indiana, Iowa, Kansas, Kentucky, Louisiana, Maine, Maryland, Massachusetts, Michigan, Minnesota, Mississippi, Missouri, Montana, Nebraska, Nevada, New Hampshire, New Jersey, New Mexico, New York, North Carolina, North Dakota, Ohio, Oklahoma, Oregon, Pennsylvania, Rhode Island, South Carolina, South Dakota, Tennessee, Texas, Utah, Vermont, Virginia, Washington, Washington DC, West Virginia, Wisconsin, Wyoming, and Virgin Islands. Call our SBA business size protest attorneys today for immediate help.
Cities in which our CO Washington DC small business standards and SBA size protest attorneys offer legal counsel and intervene in bid protests include Anchorage, AK; Atlanta, GA; Austin, TX; Chicago, IL; Colorado Springs, CO; Houston, San Antonio,  Wichita Falls, Dallas, TX; Denver, Colorado; Indianapolis, IN; Las Vegas, NV; Los Angeles, CA; Miami, FL; Philadelphia, PA; San Antonio, TX; San Diego, CA; San Francisco, CA; San Jose, CA; Santa Clara, CA; and Tampa, FL.
Hire Watson's SBA Small Business Protest Attorney for Immediate Help
Call us if you need experienced legal advocates to help you avoid the costly legal landmines with SBA size standards bid protests. We aggressively litigate to make sure the SBA's small business definition and that the legal requirements are met.
Speak to an Attorney & Get a Free Initial Consultation
To meet federal small business guidelines, call our government small business lawyers and SBA Attorneys at 1-866-601-5518 to schedule a FREE Initial Consultation.
More Information About SBA NAICS Size Standards and NAICS Code Size Protests
Learn About The Deadliest Mistakes Made When Hiring Incumbent Personnel Under the Ostensible Subcontractor Rule.
Find out what date counts for SBA size small business standards.
Learn about SBA size protests and NAICS code litigation and the Process.
Find out about HUBZone Price Preference When Bidding. 
Learn more about our SBA HUBZone certification services
Call our SBA small business certification and size protest lawyers today for help with small business size protest litigation and appeals.