SBA Size Protest Lawyers, Small Business SBA Size Standards & Appeal Attorneys
Has the competition challenged your awarded contract for violating the SBA size standards and you are confused about the process or next steps?
Need lawyers that understand the dangerous nuances of SBA affiliation rules?
 Are you contemplating filing a NAICS standard size protest but not sure how to make your case?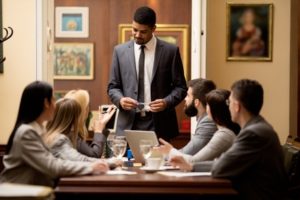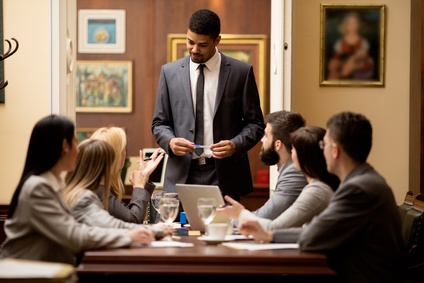 Whether you are the protestor or intervenor, the amount of OHA  court decisions show that litigants experience a substantial amount of adverse decisions because either the initial protest was speculative and unsupported or the contractor intervenor did not adequately respond to the SBA's investigation regarding small business subcontracting relationships.
In any situation, to prevail in a small business size protest case, the parties must have more than just allegations.

If you are responding to the SBA's protest investigation, you have to do more than just provide the requested documents. Preparing an argument to support your position is quite helpful.

Instead, each case on appeal to OHA must overcome the requirement for legal merit or a showing that the SBA committed legal or factual error when making its small business size determination.

Without these basic approaches, either side stands a great chance of losing their case.

You should not wait to go through a small business determination to learn how to position your company for getting government contracts.

Learn how to preserve your rights for appeal. Many cases are lost on appeal for this reason.
With law offices in Washington D.C., and Colorado, Watson  Associates, LLC provide our clients with experienced SBA small business size standards attorneys that understand the law and governing small business size regulations. Part of our ability to get favorable results for our clients include us first looking to see:
If your case has legal merit and has sufficient evidence to avoid a motion to dismiss.

If the size protest is speculative or does not have enough factual and legal support.

Whether our clients can put forth a sound enough position to convince the court
SBA Small Business Size Standards & Bid Protest Intervenor Attorney Services
Litigating SBA small business size standards disputes involve a myriad of legal theories that can be confusing to government contractors when analyzing government contracts small business requirements. With law offices in Washington DC and in Denver, Colorado, Watson & Associates' SBA attorneys can help you with the following:
Affiliation and Ostensible Subcontractor Rule violations (13 CFR 121.103)

Small business designation and company classifications for family-owned business relationships

SBA size standards with newly formed organizations

Primary and vital contract performance of your small business concern 

Economic dependency

Totality of the circumstances 

Small business subcontracting disputes

8a Program and SBA affiliation

SBA law about identity of interest

Improper determinations

SBA OHA appeals regarding small business concerns

Improper NAICS business size classification decisions

Appeal of OHA decisions to the US Court of Appeals for the Federal Circuit
To speak with an SBA size protest attorney about government contracts small business requirements or small business size standards, call 1-866-601-5518 for a FREE INITIAL CONSULTATION.
We understand that every case may not meet the legal requirements. However, we deal with the facts of each case and advise our clients about the strengths and weaknesses. If there is legal merit to continue, we vigorously represent our small business clients at the various courts.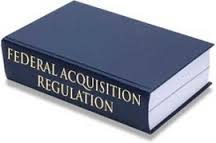 As government contract lawyers with over 30 years of experience, Watson & Associates, LLC frequently litigate and appear before the various forums such as the US Court of Federal Claims, ASBCA, CBCA, SBA Office of Hearings and Appeals, and the US Court of Appeals for the Federal Circuit. 
We take a unique approach to each client's case. Whether a bid protestor or an intervenor, our law firm understands that each client has a unique set of facts when it comes to government contracts small business requirements. Therefore, we take a more detailed and tailored approach to reviewing the facts of each case.
One of our main focus points, commonly missed by other firms, is to preserve any rights to appeal by preserving the record at the trial stage (new legal issues generally cannot be raised on appeal).

Before filing a small business size protest, we first use our clients' resources wisely by first making an assessment on the legal merits of the case.

As intervenor attorneys, we help provide you with a detailed and supported response to the SBA's initial investigation.
By having the substantive experience in the various legal theories as affiliation and the Ostensible Subcontractor Rule, we are in a unique position to aggressively advocate on your behalf and litigate issues regarding the small business definition. Our SBA attorneys have earned a reputation for gaining favorable results for small through vigorous legal representation.
With our capabilities in a wide area of federal procurement, our firm can serve as a one-stop support system for government contractors nationwide.

By getting a detailed legal analysis of your situation, you might be able to get a second chance with the specific procurement. If the SBA makes a small business size determination that you are other than small, you may be barred from future bidding o the specific NAICS code.

Our goal is to minimize costly mistakes while improving the company's bottom line.
Get Help With the Complex and Confusing Legal Theories and Nuances in an SBA Size Protest
When litigating legal issues related to government contract small business size standards requirements, our SBA attorneys frequently provide legal advice and representation for small business concerns in a wide variety of subcontracting legal theories such as totality of the circumstances, small business size protest based on common management, newly organized concern rule, Ostensible Subcontractor Rule and Affiliation , meeting the SBA small business definition by showing sub contractors performing primary and vital contract requirements; and identity of interest appeal cases; size appeal protest cases based on mentor protégé affiliation; and small business designation argument when rebutting legal presumptions by showing clear lines of fracture.
NAICS SBA Size Standards & SBA Size Protest FAQS
For a Small Business Set Aside, Are You Performing Primary and Vital Requirements?
 The SBA Office of Hearings and Appeals has recognized that the "primary and vital" contract requirements are those associated with the principal purpose of the acquisition. Not all the requirements identified in a solicitation can be primary and vital. When there is a small business set aside, courts in a small business size protest cases look at each case's facts.
The mere fact that a requirement is a substantial part of the solicitation does not make it primary and vital under the SBA size standards rule.

In evaluating claims under SBA affiliation rules, the appeals court will base its analysis on the solicitation and proposal before it.
When Does Affiliation Not Impact My Company Under the Ostensible Subcontractor Rule?
If your proposed subcontractor is a small, similarly-situated entity that follows the relevant rules, the ostensible subcontractor rule does not apply. See  Appeal of The Frontline Group, SBA No. SIZ-5860 (2017) 
As a Small Business, Are You Found Affiliated When You Hire the Incumbent Employees?
The SBA can find affiliation under the affiliation under ostensible subcontractor rule if your company plans to hire the large business incumbent's workforce en masse, and almost entirely rely on that large business as subcontractor for managing the contract. See Appeal of Automation Precision Technology, LLC, SBA No. SIZ-5850 (2017).
Also, the SBA can find affiliation under the ostensible subcontractor rule if the subcontractor was incumbent contractor and prime's proposed workers were former subcontractor employees. See Appeal of Charitar Realty, SBA No. SIZ-5806 (2017).
Can You Be Found in Violation of the Ostensible Subcontractor Rule If As the Prime You Only Manage the Contract?
More than likely yes. The SBA can find you affiliated with the subcontractor if you are only responsible for management while your subcontractor provides all primary and vital requirements of  the contract. See Appeal of Hamilton Alliance, Inc. SBA No. SIZ-5698 (Dec. 8, 2015).
Small Business Size Determination & SBA OHA Size Appeal Lawyers 
The standard of review at the size appeal level is where many contractors fall short. When the SBA issues an adverse small business determination,  Watson will file an SBA OHA size appeal on your behalf.  Per 13 CFR 134.314, government contractors have the burden of proving, by a preponderance of the evidence, all elements of the appeal.
Companies must show that the small business determination was based upon a clear error of fact or law. 

SBA OHA will not overturn an area office's small business size determination unless the OHA judge finds a definite and firm conviction that the SBA area office erred in making its key findings of fact or law. See Size Appeal of Taylor Consultants, Inc., SBA No. SIZ-4775, at 11 (2006).
You cannot be a small business concern if: Another company controls, or has the ability to, control your business under 13 CFR 121.103. This can include business loans, hiring management employees from the incumbent; stock ownership and business ownership that leads to negative control; you have other spousal businesses. If your facts violate any of the SBA rules, then you will be considered other than small.
Intervenor Lawyers in SBA Small Business Size Protests 
If you are the successful offeror of a government contract award and another bidder has filed a size small business size protest against your company alleging violations of small business size regulations, our SBA bid protest lawyers can represent your company as intervenor counsel.
As intervenor lawyers, we aggressively help you to respond to the SBA investigation and the protestors allegations.

We also help you to preserve your rights to appeal at the SBA level (many bid protest lawyers miss this important requirement.)
SBA Small Business Size Protest Attorneys – Nationwide Representation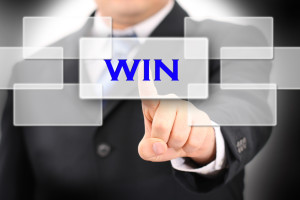 Our Government Contracts and SBA small business size standards lawyers and size bid protest attorneys provide legal counsel to small business concerns about SBA small business size determination decisions and small business guidelines throughout the United States and overseas including Alabama, Alaska, Arizona, Arkansas, California, Colorado, Connecticut, Delaware, Florida, Georgia, Hawaii, Idaho, Illinois, Indiana, Iowa, Kansas, Kentucky, Louisiana, Maine, Maryland, Massachusetts, US Protests in Michigan, Minnesota, Mississippi, Missouri, Montana, Nebraska, Nevada, New Hampshire, New Jersey, New Mexico, New York, North Carolina, North Dakota, Ohio, Oklahoma, Oregon, Pennsylvania, Rhode Island, South Carolina, South Dakota, Tennessee, Texas, Utah, Vermont, Virginia, Washington, Washington DC, West Virginia, Wisconsin, Wyoming, and Virgin Islands. Call our SBA business size protest attorneys today for immediate help.
Cities in which our CO Washington DC NAICS  business sizeappeal and SBA small business size standards protest attorneys offer legal counsel and intervene in bid protests include Anchorage, AK; Atlanta, GA; Austin, TX; Chicago, IL; Colorado Springs, CO; Houston, San Antonio,  Wichita Falls, Dallas, TX; Denver, Colorado; Indianapolis, IN; Las Vegas, NV; Los Angeles, CA; Miami, FL; Philadelphia, PA; San Antonio, TX; San Diego, CA; San Francisco, CA; San Jose, CA; Santa Clara, CA; and Tampa, FL.
Call Our SBA Size Protest Attorneys 
Given the flexibility and expertise to address the various legal issues that come up in SBA size protest cases, clients can rely on us potentially resolve legal issues that may involve various moving pieces. There are many commercial attorneys that are not always experienced with NAICS small business size standard regulations and government contracting.
Speak to an Attorney & Get a Free Initial Consultation
To meet federal small business guidelines, call our government small business lawyers and SBA Size Protest Attorneys at 1-866-601-5518 to schedule a FREE Initial Consultation.
More Information About SBA NAICS Size Standards and NAICS Code Size Protests
Learn About The Deadliest Mistakes Made When Hiring Incumbent Personnel Under the Ostensible Subcontractor Rule.
Find out what date counts for SBA size small business standards.
Learn more about our SBA HUBZone certification services
ACT NOW – YOU GENERALLY HAVE FIVE DAYS FILE
For Help meeting US Protests and the SBA small business definition and NAICS code SBA small business size standards under 13 CFR 121.103, Call our SBA small business size protest lawyers today for help with small business size determination litigation and appeals.