SBA Size Protest Lawyers, Size Determination & Small Business Size Protest Lawyers
Nationwide Help With Adverse SBA Small Business Size Standard Disputes and NAICS Code Size Decisions. Get Help Avoiding the Dangerous Landmines Associated With Small Business Size Protest  and SBA Size Protest Litigation.
NATIONWIDE HELP FOR SMALL BUSINESSES. GET A FREE INITIAL CONSULTATION 1(866)601-5518.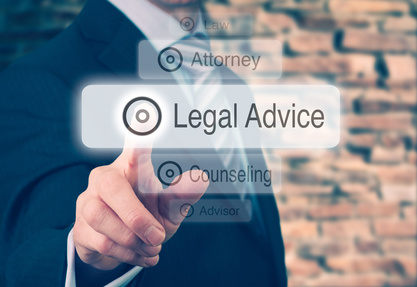 As small business owner bidding on federal government contracts, understanding the various legal nuances that come up in an SBA protest case can make the difference between saving the awarded contract and its revenues or losing to a protesting contractor that has its act together.
When it comes to Small Business Administration SBA Small Business Size standards and bid protests, many small businesses lose the case simply because they fall short of being able to put forth the legal analysis that shows that the business is independently owned and operated by disadvantaged persons. Therefore, when the SBA makes its size determination, the company is left fighting an uphill battle.
Get immediate help with the complex legal issues regarding SBA small business size standards.
If you are the protestor, our law firm helps you to focus on making sure that the important issues in your

small business size determination

are raised at the SBA level because you generally cannot admit new evidence on appeal (this important aspect is commonly missed by non-government attorneys.)
Our SBA size protest lawyers guide you to the facts that are important  to the outcome you seek by applying relevant case law (citing legal authority at the SBA level can also bolster your credibility.)
Get direct and honest answers to the serious issues presented in your case.
With law offices in Washington DC and on Denver, Colorado the United States SBA small business size protest lawyers at Watson & Associates provide aggressive legal representation to either protestors or intervenors facing tough issues that can cost them the awarded contract (intervenor) or help the protestor get another bite at the apple. See results from cases that our office has handled.
SBA Size Protest Attorney Legal Services
NATIONWIDE HELP FOR PROTESTORS OR INTERVENORS
Litigating SBA small business size protest disputes involve a myriad of legal theories that can be confusing to government contractors when analyzing your opponent's small business status. With law offices in Washington DC and in Denver, Colorado, Watson & Associates' SBA small business size standard attorneys can help you with the following:
Affiliation and Ostensible Subcontractor Rule violations (13 CFR 121.103)

Small business status and company classifications for family-owned business relationships

SBA guidelines with newly formed organizations ( making sure that you meet the independently owned and operated standard)

Primary and vital contract performance of your small business concern 

Economic dependency other than small business

The totality of the circumstances 

8a Program and SBA affiliation rules

Small business status violations due to an identity of interest

SBA

small business size determination

appeals

Improper NAICS Code size standard classification decisions

Formal SBA Size Determination Appeals to SBA OHA

Appeal of SBA OHA decisions to the US Court of Appeals for the Federal Circuit
For help defending your small business status or meeting the requirements to file a NAICS Code size protest, call our SBA bid protest lawyers at 1-866-601-5518.
Get Help With Various SBA Contract, SBA Size Small Business Determination Appeals and NAICS Code Size Disputes 
The SBA has established so many interpretations of there various rules (new rules in 2016 updates Small Business Administration size standards and application of affiliation) that it can put you at risk. There are so many nuances that can cause the SBA to rule against you. We are prepared to help you with them.
When litigating legal issues related to government contract NAICS Code size standards requirements, our SBA size standard protest attorneys frequently provide legal advice and representation for business size concerns in a wide variety of subcontracting legal theories such as totality of the circumstances, size protest based on common management, newly organized concern rule, Ostensible Subcontractor Rule and Affiliation , meeting the SBA small business definition by showing subcontractors performing primary and vital contract requirements; and identity of interest appeal cases; size appeal protest cases based on mentor protégé affiliation; and small business designation argument when rebutting legal presumptions by showing clear lines of fracture.
Requirements for Filing an SBA Size Protest
Meeting the Initial Size Protest Requirements Can Be a Problem
If you are contemplating filing an SBA size protest, you should first make sure that you understand the legal requirements. For example, making conclusory statements that the awardee "might be affiliated" with another company will more than likely get the protest dismissed as being speculative.
According to 13 CFR 121.1007(b) a small business size standard protest must be sufficiently specific to provide reasonable notice as to the grounds upon which the protested concern's size is questioned. This is a crucial area where our size standard protest attorneys can help.
You must give some basis for the belief or allegation stated in the protest.

A size standard protest that merely alleging that the protested awardee is not small or is affiliated with unnamed other concerns does not specify adequate grounds for the protest.

No particular form is prescribed for a protest.

Where materials supporting the protest are available, they should be submitted with the protest.
An SBA small business size standards protest must provide a factual and legal basis for having the SBA review the merits of the case. Your case must be specific. If either is lacking, the case may be dismissed. See the following examples:
Size Appeal of Arrow Moving & Storage — Mayflower Transit, SBA No. SIZ-5902 (2018): The SBA dismissed a small business protest as insufficiently specific because it provided no evidence to support its allegation of affiliation through common financial and administrative control. Protestor gave no evidence that, even if there were affiliation

, the combined receipts of the affiliated firms exceeded the applicable size standard).

Size Appeal of NuGate Group, LLC, SBA No. SIZ-5821 (2017)(Area Office correctly dismissed a protest that failed to include any evidence as insufficiently specific).
How to File an SBA Size Determination Protest?
Normally, only an interested party such as an unsuccessful bidder or the contracting officer files an SBA size protest.
Interested parties file the SBA small business size determination protest to the contracting officer. The contracting officer then sends the size protest to the SBA Government Contracting Area office serving the area in which the protested business' headquarters is located.
 Small Business Size Standard Filing Deadlines 
SBA small business size standards protest regulations require that a size protest on a negotiated procurement normally must be filed within five business days after the protester learns the identity of the apparent awardee. 13 CFR 121.1004(a)(2)(i).  A protester may also, however, protest a task or delivery order issued under an existing Multiple Award Contract, "if the contracting officer requested a new size certification in connection with that order." Id. § 121.1004(a)(2)(ii).
An untimely small business size protest must be dismissed. Id., at § 121.1004(d).

the same rules apply to the various government agencies
We Litigate at Various Forums and Handle A Multitude of Small Business Legal Matters Every Day
 As government contract and SBA size protest lawyers with over 30 years of experience, Watson & Associates, LLC frequently litigate and appear before the various forums such as the US Court of Federal Claims, ASBCA, CBCA, SBA Office of Hearings and Appeals, and the US Court of Appeals for the Federal Circuit. 
What Are Common Problems That Small Business Make in SBA Size Protests?
There are a variety of dangerous pitfalls that either intervenor (awardee company alleged to have violated SBA regulations) or bid protestors make. One of the most common mistakes made by the protestor is the inability to articulate the legal and factual basis of why the awadee violated the size standards. See 13 CFR 121.1007(b).
In addition, companies filing a size protest are not familiar with the nuances and legal analysis required for the various possibilities for affiliation. As a result, the SBA can dismiss the case for not meeting the requirements of a size protest.
As the intervenor or small business awardee, common mistakes made when defending the allegations include:
Only addressing the allegations made by the protestor: This is a costly mistake because the SBA is not bound to make decisions solely on the protestor has alleged. When responding to SBA Investigations, your goals is to provide as much legal and factual reasons why the SBA should not find affiliation based on other reasons.
Failure to provide a complete response can cause a surprisingly dangerous outcome in the SBA's small business size determination.

Failure to provide a more detailed response can harm your ability to appeal to the SBA Office of Hearings and Appeals (SBA OHA).
Falling Short of Making Your Arguments and Defenses at The SBA Level.  Why is This?
As size protest lawyers, we often see that companies fall short at the SBA level. The general rule is that you cannot raise new issues on appeal.  Therefore, you want to be very specific and detailed at the lower level.
Failure to preserve your rights for appeal can cost you the contract

The SBA small business size standards decisions do not have to be perfect, just reasonable.
At Watson & Associates, LLC we provide legal advice and representation to companies that either file or defend SBA size protest cases.
FAQs
What are SBA Size Standards?
Small Business Administration size standards are usually given by the number of employees or average annual receipts which represents the largest size that your business (including subsidiaries and affiliates) may be to remain classified as a legitimate small business for SBA and federal government contracting programs.
A business is considered small by comparing its size to others in the same industry.

Each small business size standard varies by the type of industry that your company is in. Depending on the industry, your size standard could be 500 employees or it could be 1,500 employees.
Are You Performing Primary and Vital Requirements?
The SBA Office of Hearings and Appeals has recognized that the "primary and vital" contract requirements are those associated with the principal purpose of the acquisition. Not all the requirements identified in a solicitation can be primary and vital. When there is a small business set aside, courts in a size protest cases look at each case's facts
The mere fact that a requirement is a substantial part of the solicitation does not make it primary and vital under the SBA size standards rule or the various small business programs.

In evaluating claims under SBA small business size determination protest and SBA affiliation rules, the appeals court will base its analysis on the solicitation and proposal before it.
How Does Affiliation Impact My Company Under the Ostensible Subcontractor Rule?
If your proposed subcontractor is a small, similarly-situated entity that follows the relevant rules, the ostensible subcontractor rule does not apply. See Size Protest Appeal of The Frontline Group, SBA No. SIZ-5860 (2017) 
As a Small Business, Are You Found Affiliated When You Hire the Incumbent Employees?
The SBA can find affiliation in its size determination decision under ostensible subcontractor rule if your company plans to hire the large business incumbent's workforce en masse, and almost entirely rely on that large business as the subcontractor for managing the contract. See Size Protest Appeal of Automation Precision Technology, LLC, SBA No. SIZ-5850 (2017).
Can You Be Found in Violation of the Ostensible Subcontractor Rule If As the Prime You Only Manage the Contract?
More than likely yes. The SBA can find you affiliated with the subcontractor if you are only responsible for management while your subcontractor provides all primary and vital requirements of the contract. See NAICS Code Business Size Appeal of Hamilton Alliance, Inc. SBA No. SIZ-5698 (Dec. 8, 2015).
Call Watson's  SBA Small Business Size Protest Lawyers 
Given the flexibility and expertise to address the various legal issues that come up in SBA small business size standards appeals and bid protest cases, clients can rely on us potentially resolve legal issues that may involve various moving pieces. There are many commercial attorneys that are not always experienced with SBA regulations that govern small business size standards and government contracting.
Call our Law Firm at 1-866-601-5518 to schedule a FREE Initial Consultation.
More Information About Business Size Standards and NAICS Code Small Business Size Determination Protests
Hiring Incumbent Personnel Under the Ostensible Subcontractor Rule.
Find out what date counts for SBA size small business standards.
Learn more about our SBA HUBZone certification services

For Help meeting US Protests and the SBA small business size standard definition under 13 CFR 121.103, Call our SBA size protest lawyers and NAICS law firm today for help with other than small business size protest litigation and appeals.