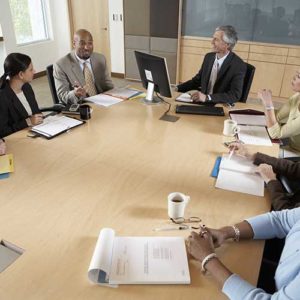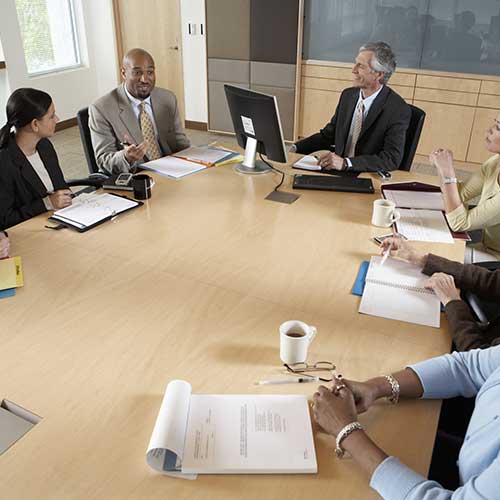 Are you a small business owner who has been hit with an SBA size protest or need to file one yourself?
The SBA size standard rules can have a significant impact on your business's eligibility for government contracts and funding opportunities. That's why it's essential to have a reliable and experienced legal team on your side to help you navigate the process. Our government contract lawyers and size protest attorneys specialize in SBA size protests and OHA size appeals, and we can help you fight for your business's rights.
Don't let an SBA size protest or appeal stand in the way of your business's success. With our expert assistance, you can rest assured that your case will be handled professionally, aggressively, and efficiently, giving you the chance of a favorable outcome.
If you have a case where you are challenging or defending federal small business size requirements, Contact us today to schedule a consultation and let us help you protect your small business. Get a Free Consultation at 1.866.601.5518.
Watson & Associates' government contract small business attorneys and SBA small business size protest lawyers maintain law offices in Washington, DC and Denver, Colorado. The law firm frequently represents small companies throughout the United States to defend and file SBA bid protests in addition to providing legal representation in size appeals to the SBA Office of Hearings and Appeals (SBA OHA). The law firm also represents federal government contractors in All States and helps them to avoid the most costly legal mistakes seen in SBA protest litigation.
Any interested party to a government contract award may dispute the winning firm's small business size status. Generally, the company or its SBA bid protest lawyer must file the protest no later than five business days after unsuccessful bidders are notified. The protest must be submitted to the contracting officer who will then submit it to the SBA.  Developing a sound small business-size protest can be challenging for bidders. Mistakes that our attorneys help with include avoiding speculation and failing to provide sufficient information to meet SBA regulations. A protest that is insufficient or speculative in nature will be dismissed. Directions on how to file an SBA bid size protest can be found in 13 CFR 13 Part 121.1001-1008
Federal Small Business Size Requirements – Nationwide Size Protest Lawyer Services
We Represent Both Protestors and Intervenors in SBA Size and Status Bid Protests
SBA size and status bid protest case analysis and review: Part of legal counsel and support includes the initial analysis of your SBA size protest. If you are filing the case, we look for the basic elements to avoid dismissal.  The other key points include assessing the allegations and facts for proving affiliation under SBA regulations. Our goal is to also help clients to make the proper arguments when it comes to federal small business size requirements that could convince the SBA that the awardee is other than small.
Representation for the successful awardee: As an interested party to the awarded contract, the awardee has to respond to the size protest. Our SBA size protest lawyers assist with the respective legal arguments and brief the SBA Area Office in addition to showing why the awardee's arguments regarding affiliation should be disregarded. Another important aspect of our legal representation is to preserve any rights that our clients have for appeal when the SBA level has improper evidence regarding federal small business size requirements. Many law firms miss this important aspect of an SBA-size protest.
SBA Size protest defense (Intervenor): As SBA bid protest attorneys, our primary goal is to defend against meritless claims and suspicion. This is grounds for filing a sine standard protest.
SBA protest affiliation analysis: The bedrock of any small business size protest is proving affiliation under 13 CFR 121.103. Companies enter into teaming agreements, mentor-protege arrangements, and joint ventures but fail to properly assess the contractual relationship to see if the parties are violating SBA affiliation rules. Our SBA bid protest lawyers frequently litigate these disputes and are well-versed in this critical part of a government contract protest.
Appeals to SBA OHA: When the Area Office issues an adverse small business size determination, you will have to file a size appeal to SBA OHA. Our SBA bis protest lawyers can help you to assess the merits of the appeal.
Experienced with the various aspects of small business size protest litigation: With over 30 years of government service and federal contracting experience, our SBA size protest attorneys can handle disputes related to the totality of the circumstances, size protests based on common management, newly organized concern rule, Ostensible Subcontractor Rule and SBA Affiliation, meeting the SBA small business definition by showing subcontractors performing primary and vital contract requirements; and identity of interest appeal cases; family-owned businesses and affiliation; size appeal protest cases based on mentor protégé affiliation; and small business designation argument when rebutting legal presumptions by showing clear lines of fracture.
Drafting and Preparation of SBA Protests
Filing an SBA bid protest requires a thorough understanding. Sometimes government contractors make the mistake of crafting legal arguments and making allegations that fall short of SBA regulations and the legal requirements of a small business bid protest. Our SBA protest lawyers help you to reduce the chances of your case being dismissed as being untimely, speculative or failing to include facts sufficient to support the allegations of affiliation with the ostensible subcontractor. we help our clients to draft and prepare size protest letters and bid protest responses in a way that can increase your likelihood of prevailing. The facts of each case are different. Therefore, we help you to say the legal issues present in the case in a way that makes sense and more than likely meet the SBA bid protest requirements.
Who can file? Under SBA regulations, a size protest may be filed by "[a]ny offeror that the contracting officer has not eliminated from consideration for any procurement-related reason."  See13 CFR 121.1001(a)(1)(i). Your area office "must dismiss a protest filed by a party without standing to protest." Size Appeal of Conrad Shipyard, LLC, SBA No. SIZ-5873, at 6 (2017) (citing Size Appeal of KAES Enters., LLC, SBA No. SIZ-5425 (2012), recons. denied, SBA No. SIZ-5435 (2013) (PFR)). Further, if an area office fails to dismiss such a protest and proceeds to issue a size determination, OHA "will vacate a size determination issued in response to a protest by a party without standing." Size Appeal of A & H Contractors, Inc., SBA No. SIZ-5417, at 5 (2012)(quoting Size Appeal of MBI Corp., SBA No. SIZ-4356, at 4 (1999)). Find out from one of our SBA bid protest attorneys if you can file a size protest.
Small Business Size Protest Defense – Responding to Bid Protest Allegations
Responding to an SBA bid protest is an important aspect of defending against allegations that your company does not meet SBA small business size standards. Understanding that the SBA Area Office can find affiliation in other areas that the protestor may not allege is very important. Our law firm helps you to cover these bases and to avoid some of the legal landmines that can get the contract award revoked. Therefore, our small business size protest lawyers always analyze your response arguments to avoid this common trap. As a successful awardee, it is your goal to protect your business interests and bottom line. You must convince the SBA through factual and legal approaches to show why the protestor has not met its burden of proof.
SBA Size Status Disputes and SBA Affiliation Compliance
Almost all SBA protest cases allege some form of affiliation or Ostensible Subcontractor Rule violation. Our SBA small business attorneys help clients to assess compliance with SBA affiliation rules and the requirements of 13 CFR 121. Many small firms find out too late that the arguments made in the protest letter, or in response to the SBA's inquiries do not address the central legal issues. SBA affiliation compliance is one of our many highlights when litigation SBA size protest cases.
Avoid Costly Mistakes With Ostensible Subcontractor Rule Analysis
The Ostensible Subcontractor Rule is a very common topic in SBA bid protest litigation. An ostensible subcontractor is a subcontractor that is not a similarly situated entity, as that term is defined in 13 CFR § 125.1 , and performs primary and vital requirements of a contract, or is a subcontractor upon which the prime contractor is unusually reliant. As SBA  size protest lawyers, we frequently deal with this complex topic during litigation.
SBA Size Appeals to SBA OHA
When the Area Office issues a size determination, you may believe that there are grounds for filing an appeal at the SBA Office of Hearings and Appeals in Washington DC. Watson & Associates SBA bid protest attorneys help clients file and intervene in size protest appellate cases. We represent both intervenors and protestors during SBA OHA size appeal litigation.  We help by preparing the legal authority and legal briefs to advocate our client's position and why the Area Office may or may not have committed reversible errors when making a size determination. When OHA makes an unlawful decision in a size appeal case, our government contract appellate lawyers will assess the decision and help you to decide whether there is merit to appeal to the U.S. Court of Federal Claims or the US Court of Appeals for the Federal Circuit.
Representative SBA Small Business Size Protest Cases
Size Appeal of High Desert Aviation, LLC, SBA No. SIZ-6179 (2022) (Serve as Intervenor at OHA where the original size protest was in the client's favor. Prevailed because the SBA correctly identified the primary and vital contract requirements and correctly concluded the subcontractor would provide most of those requirements such that businesses were affiliated through ostensible subcontractor rule)
Size Appeal of Mechanix Wear LLC, SBA No. SIZ-6098(2021). Served as Intervenor on Appeal of SBA's Size Determination. OHA denied the Appeal since the Appellant had 


not demonstrated any error in the SBA's Size Determination.

Size Appeal of Contego Environmental, LLC, SBA No. SIZ-6073 (2020) (reverses Area Office's finding concerning compliance with ostensible subcontractor rule because the challenged firm's proposal did not establish that it would be responsible for managing the primary and vital parts of the construction contract

(

September 22, 2020)- litigated by Watson's SBA Small Business Size protest lawyers
Size Appeal of HWI Gear, Inc., SBA No. SIZ-6072 (2020)

(

returns the case to Area Office because it did not adequately articulate a rationale to support its conclusion about the identity of the manufacturer of the end items) September 16, 2020 – litigated by Watson's SBA affiliation attorneys.
SBA Size Appeal: Appeal of SBA size Determination in a Construction Contract. The SBA's size determination was clearly erroneous and contrary to the prior decision of the Office of Hearings and Appeals (OHA) in Size Appeal of Contego Environmental, LLC, SBA No. SIZ-6054 ). OHA granted the appeal is granted and the size determination was reversed in part and remanded in part. Size Appeal of Contego Environmental, LLC, SBA No. SIZ-6073 (September 2020) – litigated by Watson's SBA lawyers
OHA SBA Size Appeal. The appeal of SBA Size Determination concludes that the Awardee is a small business under the size standard associated with the procurement. HWI Gear, Inc. (Appellant), which had previously protested Mechanix's size, contends that the size determination is clearly erroneous and requests that SBA's Office of Hearings and Appeals (OHA) reverse or remand. OHA granted the appeal in part and was remanded to the Area Office for further review. (September 2020) – litigated by Watson's SBA protest lawyers
OHA Size Appeal. Represented Appellant in an SBA size determination,. SBA ruled that the awardee was small under the procurement. However, successfully challenged the Ostensible Subcontractor Rule as to if the subcontractor will perform the "primary and vital" contract requirements. 13 CFR 121.103(h)(4). OHA granted the appeal in part and remained back to the SBA Area Office.  (Docket SBA No. SIZ-6054) May 2020- litigated by Watson's SBA lawyers
For other results please, please see our representative cases
Deadlines & Time Limit for Filing SBA Bid Protests
If the contracting officer is filing an SBA bid protest then there is no time limit for filing. This means that the contracting officer file before or after the contract award. This is strikingly different than a traditional bid protest where there are certain time limits for pre-award and post-award bid protests.  Any other interested party with legal standing will have a deadline of five business days after unsuccessful bidders are notified. A  size protest must be received by the contracting officer prior to the close of business on the 5th day, exclusive of Saturdays, Sundays, and legal holidays after the contracting officer has notified the protestor of the identity of the prospective awardee for the contract.
The filing deadline for a  NAICS code small business size standard protest requires the filing party to deliver the written SBA protest to the contracting officer in person, by mail, email, or by fax.
COFC Small Business Size Standard & Federal Circuit Court of Appeals Appellate Cases
If you are contemplating filing an appeal of your small business size protest case to the US Court of Appeals for the Federal Circuit, you will have to allege the errors and mistakes that the lower court made. As SBA bid protest lawyers, we understand that the future of your business is at risk and that you may be precluded from bidding on small business contracts. Our SBA protest lawyers and OHA appellate lawyers know the legal issues raised during the appeal process and can aggressively help you to file an appeal.  
For Size Protest Litigation and OHA Appeal Cases,  Call an SBA Size Protest Lawyers for a FREE Initial Consultation Today at 1-866-601-5518.