SBA Small Business Size Protest Lawyers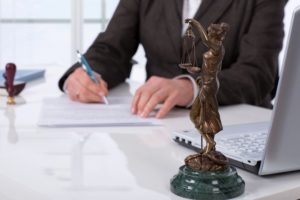 Nationwide help with small business size protest cases: After putting forth the demanding efforts to bid on a small business set aside contract, you find out that your competition has been awarded the contract. Yet, you have information that can lead the Small Business Administration (SBA) to conclude that the awardee has violated the small business size standard regulations. What can you do? What rules must you watch out for? How do you proceed?
These are all areas where Watson & Associates, LLC can provide experienced SBA size protest lawyers to help you.
Immediate help for small businesses nationwide

We bring more over 20 years of government contracting experience to your case

Competitive rates
Are you the successful small business awardee? If you are fortunate enough to win a federal government contract and have been notified that your competition has initiated an SBA size protest against you for alleged violations of small business size standard rules, then our government contract small business attorneys can defend and represent you in a pending SBA bid protest.
EXPERIENCE
Members of our law firm have actually worked for federal contracting agencies and understand the legal issues that commonly arise when the SBA evaluates your case. Attorneys at our office bring over 20 years of experience both as government contracting professionals and litigation and appeals of small business size protest cases. For example, our firm litigation the widely cited case of Argus and Black  before the SBA Office of Hearings and Appeals. As SBA lawyers, we do more that litigate SBA size protests. We also handle a wide variety of legal matters that create the basis for a bid protest including:
Formation of teaming agreements

Joint venture arrangements and business relationships

Third party contracts and ability to control small businesses
SBA SMALL BUSINESS SIZE PROTEST ATTORNEY SERVICES 
With law offices in Washington DC and in Denver, Colorado, Watson & Associates' SBA small business size protest lawyers can help you with the following:
Affiliation and Ostensible Subcontractor Rule violations (13 CFR 121.103)

SBA size protest cases with family-owned business relationships

Newly formed organizations

Primary and vital contract performance of your small business concern 

Economic dependency other than small business

The totality of the circumstances 

Identity of interest

Formal SBA Size Determination Appeals to SBA OHA

Appeal of SBA OHA decisions to the US Court of Appeals for the Federal Circuit
Get a Free Initial Consultation. Call our SBA size protest lawyers Toll Free 1-866-601-5518.
SBA SIZE PROTEST FILING DEADLINES 
SBA small business size standard protest regulations require that  you must file a bid protest on a negotiated procurement with the contracting officer / SBA within five business days after the protester learns the identity of the apparent awardee. 13 CFR 121.1004(a)(2)(i) governs this type of government contract protest timeline.  A protester may also, however, protest a task or delivery order issued under an existing Multiple Award Contract, "if the contracting officer requested a new size certification in connection with that order." Id. § 121.1004(a)(2)(ii). Small to medium size businesses that run the risk of violating SBA size standards should seek immediate help because the response deadline to the SBA is also very short.
SBA INCREASED CALCULATION OF ANNUAL RECEIPTS FROM 3 YEARS TO 5
The Small Business Administration announced that the period for calculating annual receipts for a small business size determination has increased from 3 years to 5 years. This creates substantial confusion for government contractors. This rule becomes effective on January 6, 2020. For help filing or intervening in an SBA protest, please call our federal contracting attorneys for immediate help.
SMALL BUSINESS SIZE DETERMINATION AND SIZE APPEALS TO SBA OFFICE OF HEARINGS AND APPEALS
After the size protest is filed, the SBA then evaluates the allegations of the protestor. However, the SBA can also find small business size standard violations for reasons other than what the protestor alleges. The SBA will issue a small business size determination.
If you receive an adverse size determination, you must file your size appeal with SBA Office of Hearings and Appeals (OHA) within 15 calendar days of receiving your size determination.  See 13 C.F.R. § 134.304(a). SBA OHA must receive your appeal by 5 p.m. EST on the 15th day.
OHA SIZE APPEAL CONTENTS
When you or your lawyer appeals the SBA size determination to OHA, the appeal letter must at a minimum contain:
The solicitation number,

The contracting officer's name and contact information,

Your name and contact information, and

The factual basis of your case, legal argument as to why the size determination is in error, and requested relief (how you want OHA to decide the case), 13 C.F.R. §§ 134.203 and 305(a).
AVOID THE MOST COSTLY MISTAKES INVOLVED IN SBA SIZE PROTESTS
Besides losing out on millions of dollars in federal government contracts, you can now avoid some of most deadly mistakes seen in filing or defending small business size protests. They include:
Failing to show that your firm would perform contract's primary and vital requirements

Getting your protest dismissed  as nonspecific because your  allegations were based on the protested firm's alleged size on the wrong date 

When it comes to

federal small business qualifications, a

rguing facts that do not apply to affiliation such as (i) two firms worked together on two other projects, (ii) offices  in proximity to one another, and (iii) the awardee simply referring to its subcontracts as a "team"  ( these are not sufficient to find affiliation).

Subjecting your business to affiliation based on (i) identity of interest between family members with no clear of line of fracture and (ii) common management and violating the rules of business control and small business classification guidelines)
BE PREPARED FOR THE VARIOUS SIZE PROTESTS AND SBA AFFILIATION RULES 
The SBA has established so many interpretations of the various rules about federal small business qualifications (new rules in 2016 updates SBA small business size standards and application of affiliation) that it can put you at risk. There are so many nuances that can cause the SBA to rule against you in a formal SBA size determination. We are prepared to help you with them.
When litigating legal issues related to government contract NAICS code small business classification requirements, our SBA size protest attorneys frequently provide legal advice and representation for business size concerns in a wide variety of subcontracting legal theories such as totality of the circumstances, size protest based on common management, newly organized concern rule, Ostensible Subcontractor Rule and Affiliation , meeting the SBA small business definition by showing subcontractors performing primary and vital contract requirements; and identity of interest appeal cases; size appeal protest cases based on mentor protégé affiliation; and small business designation argument when rebutting legal presumptions by showing clear lines of fracture.
LITIGATION AND APPEALS OF SMALL BUSINESS MATTERS IN VARIOUS COURTS 
 As government contract and SBA size protest lawyers with over 20 years of experience, Watson & Associates, LLC frequently litigate and appear before the various forums such as the US Court of Federal Claims, ASBCA, CBCA, SBA Office of Hearings and Appeals, and the US Court of Appeals for the Federal Circuit. 
SBA SIZE PROTESTS – DEFINITIONS & FAQs
What are SBA Small Business Size Standards?
NAICS Small Business size standards are usually given by the number of employees or average annual receipts which represents the largest size that your business (including subsidiaries and affiliates) may be to remain classified as a legitimate small business for SBA and federal government contracting programs.
A business is considered small by comparing its size to others in the same industry.

SBA size standards varies by the type of industry that your company is in. Depending on the industry, your size standard could be 500 employees or it could be 1,500 employees.
SBA Guidelines – How Does Affiliation Impact My Small Business Concern Under the Ostensible Subcontractor Rule?
If your proposed subcontractor is a small, similarly-situated entity that follows the relevant rules, the ostensible subcontractor rule does not apply. See Size Protest Appeal of The Frontline Group, SBA No. SIZ-5860 (2017) 
As a Small Business, Are You Found Affiliated When You Hire the Incumbent Employees?
The SBA can find affiliation in its size determination decision under ostensible subcontractor rule if your small business concern plans to hire the large business incumbent's workforce en masse, and almost entirely rely on that large business as the subcontractor for managing the contract. See Size Protest Appeal of Automation Precision Technology, LLC, SBA No. SIZ-5850 (2017).
Can You Be Found in Violation of the Ostensible Subcontractor Rule and NAICS size standards If As the Prime You Only Manage the Contract?
More than likely yes. Under SBA guidelines, it can find you affiliated with the subcontractor if you are only responsible for management while your subcontractor provides all primary and vital requirements of the contract. See NAICS Code Business Size Appeal of Hamilton Alliance, Inc. SBA No. SIZ-5698 (Dec. 8, 2015).
NATIONWIDE AND OVERSEAS HELP FOR FEDERAL CONTRACTORS
Our Federal SBA small business size protest lawyers provide legal counsel to defense contractors throughout the United States and overseas including Alabama, Alaska, Arizona, Arkansas, California, Colorado, Connecticut, Delaware, Florida, Georgia, Hawaii, Idaho, Illinois, Indiana, Iowa, Kansas, Kentucky, Louisiana, Maine, Maryland, Massachusetts, Michigan, Minnesota, Mississippi, Missouri, Montana, Nebraska, Nevada, New Hampshire, New Jersey, New Mexico, New York, North Carolina, North Dakota, Ohio, Oklahoma, Oregon, Pennsylvania, Rhode Island, South Carolina, South Dakota, Tennessee, Texas, Utah, Vermont, Virginia, Washington, Washington DC, West Virginia, Wisconsin, Wyoming, and Virgin Islands. Call our SBA protest lawyers today for immediate help. 1-866-601-5518. As SBA NAICS size standards attorneys, we help with government contract cases in  Dubai, Afghanistan, Iraq contractors and Saudi Arabia.
Cities in which our Washington DC SBA small business size standard and bid protest lawyers offer legal counsel and government contract litigation include Anchorage, AK; Atlanta, GA; Austin, TX; Chicago, IL; Colorado Springs, CO; Houston, San Antonio,  Wichita Falls, Dallas, TX; Denver, Colorado; Indianapolis, IN; Las Vegas, NV; Los Angeles, CA; Miami, FL; Philadelphia, PA; San Antonio, TX; San Diego, CA; San Francisco, CA; San Jose, CA; Santa Clara, CA; and Tampa, FL.
FREE INITIAL CONSULTATION
For help with SBA guidelines, call our small business size standard law firm at 1-866-601-5518 to schedule a FREE Initial Consultation.
Hiring Incumbent Personnel Under the Ostensible Subcontractor Rule.
Find out what date counts for SBA size small business standards.
Learn more about our SBA HUBZone certification services

For Help meeting government contract protest timelines about small business qualifications and the SBA small business size standard definition under 13 CFR 121.103, Call our SBA Size protest lawyers and NAICS law firm today for help with other than small business size protest litigation and appeals.