SBA Joint Venture Agreement JV
Our Federal Small Business Joint Venture Lawyers Help Government Contractors to Avoid Costly Mistakes With SBA JV Contracts Across the United States. Does Your JV arrangement leave you open to procurement fraud?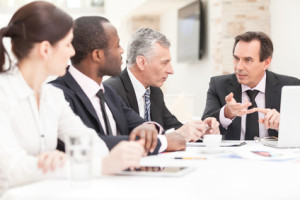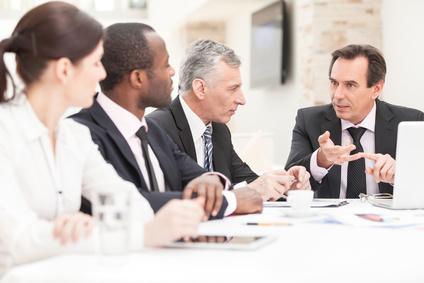 Do your JV agreements meet new SBA guidelines and joint venture definition to protect your company from affiliation? Discover how your JV relationships could be in jeopardy.
When forming a joint venture partnership, government contractors often find out that there is more to a JV relationship than just getting a joint venture template from online.
Although you may have a sound joint venture agreement, you can still be subject to procurement fraud.

Do you know how to draft a joint venture agreement that follows SBA regulations?
The SBA has provided new rules where large and small businesses must be well aware of their compliance obligations and the risk of forfeiting contracts for non-compliance with the rules.
Watson & Associates, LLC offers experienced government contract attorneys and joint venture consultants that understand the nuances and pitfalls that companies fall prey to when entering into a business venture. Our JV partnership agreement consultants frequently engage with clients early in the bidding stage all the way through contract performance to make sure that the parties are a qualified joint venture.
Small Business Joint Venture Government Contracts Legal Services
Nationwide Help: With law offices in Washington, DC. and Colorado, the federal small business joint venture government contracts attorneys and consultants at Watson & Associates, LLC frequently provide JV agreement drafting and review services to small businesses and potential JV partners and joint venture companies.
As federal government small business attorneys  and consultants, we help to:
Draft initial JV agreements and contractor agreements tailored for your specific business;

Compliance with SBA small business joint venture definition and applicable rules

Business venture partnership agreements that focus on avoiding affiliation;

Assess the risks of entering into joint venture partnership agreements;

Analyze the new rules for substantive adjustments to the joint venture structure;

Interpret SBA joint venture agreements regulations and provide sound legal direction to joint venture companies;

JV 

agreement construction
JV accounting matters

Litigate JV disputes and allegations of joint venture affiliation; and

Joint Venture Government Contracts Procedure and Appeal adverse SBA decisions.
To speak with our SBA joint venture consultants about how to draft a joint venture agreement that meets federal regulations, call Watson & Associates, LLC at 1-866-601-5518 for a Free Initial Consultation.
Does Your Small Business Meet the SBA Joint Venture Definition?
When you enter into a joint partnership agreement with another company, there is more than copying and pasting a JV template from online. Without meeting the legal small business joint venture definition, you company can run the risk of losing the awarded contract if your competition successfully challenges the contract in a small business size protest.
Knowing how to draft a JV agreement also means understand the SBA joint venture contract rules and regulations.
 Highlights of New SBA Rules
 The new  SBA Joint Venture Partnership Agreement rules allow small businesses to qualify for any government procurement as long as each partner to the joint venture contract qualifies individually as small under the size standard corresponding to the NAICS code assigned in the solicitation. This is important when understanding how to draft a joint venture agreement for government contracts and joint venture accounting matters.
Limitations on Subcontracting
 For any SDVO contract, and to enjoy the advantages of a small business joint venture business relationship with large business firms, each company must comply with the applicable limitations on subcontracting required by 13 CFR 125.6.
Special attention should be placed on JV agreement construction contracts or other types of contractor agreements.

Being a joint venture does not allow you to automatically avoid the limitations on subcontracting rules.
Despite New SBA small business joint venture rules, companies can still subject to affiliation: When bidding on, or after receipt of a government contracts award, the last thing a company needs is to defend against an affiliation or Ostensible Subcontractor Rule bid protest challenge. The SBA usually oversees the JV relationships for awards in the 8a Program. However, when companies enter into JV relationships outside the 8a Program, then they still have to meet the statutory requirements of 13 CFR 124.513. We help our clients to:
Avoid pitfalls of forming a joint venture contract with the wrong JV partnership agreement models

Understand how the new SBA regulations can impact the joint venture partnership

Reassess their current SBA construction joint ventures

Learn more about similarly situated small businesses and new rule.
Call Our SBA Small Business Joint Venture Agreements Consultants & JV Lawyers
If you are a qualified joint venture seeking to avoid JV agreement liability, help with how to draft a small business joint venture agreement or federal government contracts teaming agreements, call a government procurement lawyer and SBA Joint Venture Partnership Agreement consultants and attorneys at 1-866-601-5518 for a free initial consultation.