Joint Venture Agreement Lawyers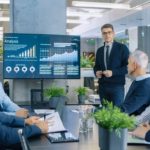 Watson & Associates, LLC government contract joint venture lawyers help small businesses throughout the United States to develop and comply with contractor relationships.  Many of the joint venture arrangements fall within the purview of the SBA guidelines. More importantly, improper JV relationships can lead to small business affiliation. If an improper relationship is formed or contractors do not follow the limitations on subcontracting rules, the results can be disastrous and the contract can be taken away. Our goal is to help clients avoid the most costly mistakes when it comes to JV agreements and business joint ventures.  When the competition challenges your business relationships under SBA size protest rules, we bring decades of experience litigating the complex issues involved when small businesses enter into a JV. With law offices in Washington DC and Denver, Colorado, we help clients throughout the United States.
When the SBA or federal law enforcement agencies (IG or DOJ) question your business relationships, our procurement professionals can bring meaningful insight to your case. Many of our joint venture lawyers are former government contract agency personnel and understand the relevant regulations. Furthermore, when the SBA OIG initiates an investigation or teams with the DOJ to bring criminal charges for procurement fraud and False Claims Act violations, our government contractor defense lawyers can help.
When drafting a JV agreement, it must be specific to the contract award and the parties' capabilities. When there is a Mentor Protégé relationship involved, the JV contract is specifically important. This is where our JV contracting lawyers and federal contract attorneys can help.
Nationwide SBA Joint Venture Agreement Attorneys Services
As federal small business joint venture consultants and  JV lawyers, we help to:
Draft a template JV agreement tailored for your specific business;

Compliance with SBA JV definition and applicable JV rules and regulations;

Breach of joint venture agreement and Legal Counsel

Draft a JV template that focuses on avoiding SBA affiliation;

Assess the risks of JV relationships;

Analyze the new rules for substantive adjustments to the business entity structure;

Interpret SBA regulations and provide sound legal direction to participating companies;

Help with SBA JV regulations and contribution to the JV

SBA OHA Appeals involving teaming and JV relationships
Government contract fraud with JV arrangements
SBA OIG and DOJ investigations

Due diligence and JV partners agreement and accounting matters

Litigate disputes and allegations of affiliation, violation of the Ostensible Subcontractor Rule; and
Government Contracts Procedure and Appeal of adverse SBA decisions. See SBA Size Protests & Small Business Size Standard Appeals
Speak in Confidence With Watson & Associates, LLC Joint Venture Consultants at 1-866-601-5518 for a Free Initial Consultation.
Rules for joint ventures: The following rules apply to joint ventures. The venturers must be mindful that failure to comply with the regulations can cause civil and criminal penalties of the SBA OIG or some other law enforcement officials to investigate the relationship. The small business limitations on subcontracting suggest that as the joint venture prime of either a full or partial set-aside contract, the small business firm must agree to the following limitations on subcontracting rules for the respective contract types:
Pay no more than 50% of the amount paid by the government to non-similarly situated firms for service contracts.

Pay no more than 50% of the amount paid by the government to non-similarly situated firms for supplies or products contracts.

Pay no more than 85% of the amount paid by the government to non-similarly situated firms for construction contracts.

Pay no more than 75% of the amount paid by the government to non-similarly situated firms for special trade contracts.
There are severe consequences for not following the statutory guidelines: In accordance with 13 CFR 125.8 each joint venture must contain certain key points. If not, your company can suffer severe consequences including losing the contract or being found affiliated under SBA rules. For example in the case of Size Appeal of DSC-EMI Maintenance Solutions, LLC, Native Energy and Technology, Inc., SBA No. SIZ-6096 (2021) (the SBA Office of Hearings and Appeals upheld the Area Office's decision that the mentor-protégé agreement did not comply with requirements for such agreements because it did not identify the responsibilities of the parties for providing an important component of the work on the contract resulting from the solicitation.
Breach of Joint Venture Lawyers When small businesses enter into a joint venture relationship, breaches can sometimes occur. When there is an SBA-approved joint venture or mentor-protege relationship, the SBA can sometimes be involved. At Watson & Associates, our Joint venture consultants lawyers can help you to resolve breach of JV agreement disputes.
SDVOSB Joint Venture Agreements
38 CFR § 74.1 states that an. SDVOSB  "[j]oint venture is an association of two or more small business concerns to engage in and carry out a single, specific business venture for joint profit, for which purpose they combine their efforts, property, money, skill, or knowledge, but not on a continuing or permanent basis for conducting business generally. For VA contracts, a joint venture must be in the form of a separate legal entity." This is different than other agencies. When small businesses decide to engage in SDVOSB joint venture relationships, CEO's must be extremely careful in forming the relationships and drafting and the contractual contents.
Joint Venture Fraud Investigations
If your company is being investigated or you believe that there is the possibility that you will be criminally charged for participation in a government contract joint venture, our procurement fraud defense lawyers can help. We have represented small businesses involved in contractor relationships and understand the various SBA rules and regulations.  Having an experienced SBA joint venture attorney can make the difference when defending a criminal case or False Claims Act allegation. Fraud in relation to a joint venture agreement can arise in many situations. For example, under 13 CFR 124.513, the SBA may find that a joint venture agreement is permissible only where an 8(a) business lacks the necessary capacity to perform the contract on its own, and the agreement is fair and equitable and will be of substantial benefit to the 8(a) concern. SBA OIG or the DOJ may launch an investigation alleging fraud simply because it appears that the relationship is simply a pass trhough and the 8(a) participant brings nothing to the table with regard to resources or expertise. These are areas where our government contract fraud attorneys can help.
Call Our SBA Joint Venture Lawyers
If your company is seeking to avoid liability when involved in JV and strategic alliances, needs help with joint venture due diligence and compliance with SBA JV agreement contracting rules, or needs legal advice on building strategic alliances to acquire and perform government contracts, call our SBA joint venture lawyers and consultants at Watson & Associates, LLC. Call 1-866-601-5518 for a free initial consultation.