Contractor Teaming Agreements & Arrangements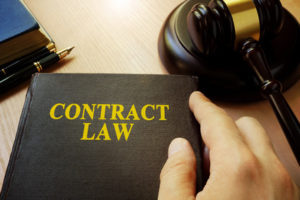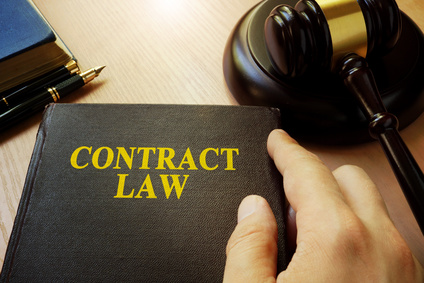 DOES YOUR GOVERNMENT CONTRACTOR TEAMING AGREEMENTS AVOID AFFILIATION OR VIOLATE THE LIMITATIONS ON SUBCONTRACTING RULES? 
You can lose out on millions if your competitor successfully challenges your compliance with subcontractor  agreement rules. We help you with the teaming agreement pros and cons and to ensure that both companies work together to meet the regulatory requirements.
Small businesses often find that contractor teaming agreement templates found on the internet offer more problems than they bargained for.  Getting your CTA to comply with the various applicable SBA affiliation rules can be confusing. However, compared to the alternative (possibly getting your contract taken away), it is sometimes worth the investment of getting in compliance with the rules rather than waiting until your competition challenges your application of CTA's and ground rules for the particular procurement.
Make sure that your teaming agreements comply with new SBA regulations 

Get help with applying your teaming agreement workshare language

Avoid violation of the Ostensible Subcontractor Rule
Find out how teaming agreement pros and cons impact your decision to bid on a government contract

Make sure that your teaming arrangement does not violate the limitations on subcontracting regulations



Contractor Teaming Agreement Legal Services
CONTRACTOR TEAMING ARRANGEMENT CTA LAWYERS OVER 30 YEARS EXPERIENCE
As government contract lawyers, we help small businesses and their subcontractors to comply with the various nuances of performing federal contracts with a CTA or some other subcontracting arrangement.
When it comes to business partnership contracts and helping with government subcontractor teaming agreement, our government small business attorneys provide a wide array of services including:
Draft contractor teaming arrangements and review of federal independent contractor forms

Avoiding limitation on subcontracting violations and teaming agreement workshare language penalties

Legal advice on new SBA affiliation rules 13 CFR 121.103 when to use a contractor teaming arrangement and execution of legal partnership contracts

Assessment of similarly situated businesses in each subcontractor agreement

Application of joint venture arrangements and SBA affiliation rules to independent contractor forms.

Meeting government contracts and CTA small business requirements

Understanding the difference between and teaming contract vs joint venture statutory allowances

Some prime and subcontractor team arrangement CTA and joint venture agreement disputes

Help with legally binding contract terms

Small Business Size protest litigation and appeals to SBA Office of Hearings and Appeals (SBA OHA)
CALL US TO AVOID GETTING YOUR CONTRACT TAKEN AWAY. FREE INITIAL CONSULTATION. CALL 1-866-601-5518.
WHAT IS A TEAMING AGREEMENT (CTA) IN FEDERAL PROCUREMENT?
FOCUS ON AVOIDING LEGAL TRAPS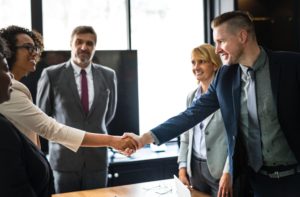 FAR 9.6 allows two or more company's to team together in order to go after federal contracts. There is vast confusion between what is a teaming agreement under federal procurement rules versus in the commercial sector. Small businesses should be aware of costly landmines that await them when forming or executing a teaming contract.
When assessing legal definition of what is a teaming agreement, it is important to understand that there is typically a prime and subcontractor relationship.
Here, the prime small business enters into a teaming contract where the other company is essentially the subcontractor. 
Companies and even the federal government refer to contractor teaming arrangements with a broad brush to include CTAs, joint venture relationships and even mentor-protege agreements. There is arguably a  huge difference between each category. 
Joint venture rules are different that teaming agreement rules

Under the contractor teaming agreement approaches, there are provisions that include similarly situated small business rules.

You should be mindful that when you execute a teaming agreement, there is a multitude of rules that apply.

If your CTA lends itself to possible affiliation under SBA rules, then you could potentially lose the contract in a small business size protest.
ONE IMPORTANT MISTAKE TO AVOID WITH YOUR TEAMING AGREEMENT
Your teaming arrangement document should include a detailed statement of work defining the responsibilities of all parties of the parties; you should including clear pricing for items to be performed (usually extracted from the prime contract).
Since you teaming agreement on its own may not stand up in court, you may want to consider referring to the separate contract (refer to the CTA in the subcontract) and attach the subcontractor agreement. 
WHEN TO USE A TEAMING AGREEMENT VS JOINT VENTURE?
Many small businesses use the terms teaming agreement and a joint venture in the same breath. However, you will now know they each meanS something different when using in a federal government contract. A teaming agreement vs joint venture legal application stands out in that first teaming agreement legal penalties and violations can originate from 13 CFR 121.103 but joint venture regulations stem from 13 CFR 124.513.
A teaming agreement still has the tradition prime and subcontractor relationship.

A joint venture creates a separate identity as the offeror, in most cases, where the individual companies maintain their separate identities.

Understand that when utilizing government contracts for small businesses, you cannot generally use populated joint ventures.
Joint ventures are looked at as one unit for the same of bidding on government contracts. Small businesses should be also mindful that according to the SBA's own rules, a joint venture does not have to be a separate legal entity. This is clear in the Federal Register in 2016.
The difference between a teaming agreement and a joint venture also captures the distinction of the joint venture being able to merge into mentor protégé relationships where the teaming arrangement is not designed to.
The subcontractor agreement is also more prone to challenge under SBA affiliation rules. The joint venture is also but under joint venture regulations, if there is an approved mentor protégé agreement for a particular procurement, then the joint venture would statutorily exempt from affiliation. As a small business bidding on federal government contracts, you should also keep in mind that the 2016 SBA rules carve out a more relaxed standard for finding affiliation, if you hire a similarly situated small subcontractor when submitting your bid. There other distinctions and nuances that a contractor teaming agreement attorney at our law firm can help you with.
TEAMING AGREEMENT WORKSHARE LANGUAGE
This can be a touchy subject. However, if you are drafting a federal government teaming contract, your first goal should be to avoid affiliation and the Ostensible Subcontractor Rule. They both can be the kiss of death to losing millions of dollars in government contracts.
Second, your contractor teaming arrangement cannot violate the limitations on subcontracting rules. As mentioned earlier, you must also be familiar with the similarly situated small business rules in order to stay clear of affiliation.
Your teaming agreement workshare language should be commensurate with the NAICS code size standard for the procurement in question.  Not only doe the language has to be clear but also cannot be contradicted by the contents of your technical proposal.
When discussing your teaming agreement workshare language, you should stay from words such as "approximately" "majority of" "as much as". The other sides lawyer can make an argument as to the vagueness of such language when it comes to the amount of work that the prime contractor must perform.
For additional help drafting your teaming contract, call us today at 1-866-601-5518.
TEAMING AGREEMENT EXCLUSIVITY CLAUSE
What impact can an SBA size protest have if you have a questionable teaming agreement exclusivity clause in your contract? Well, many other people suggest having a subcontractor agreement exclusivity clause. This can be a double-edged sword because, it the language tends to suggest that the other teaming partner can only bid on federal contracts exclusively with your company, that could be an argument waiting to happen.
On the other hand, if the exclusivity is only targeted for the bid at hand then you would want to make sure that the language shows mutual exclusivity and not be one-sided.
TEAMING AGREEMENT PROS AND CONS 
Teaming arrangements are contract specific.  One of the benefits is that two or more companies can reach larger government contracts where your company by itself may be exposed to a low technical evaluation score. Hence, losing the contract award. Another pro of having a team agreement is that your company can utilize this subcontracting vehicle to reach larger government contracts that you could not have bid on by yourself.
One drawback of executing a teaming agreement is the teaming contract by itself creates no enforceable rights in court.  When you enter into a teaming arrangement, you should also execute a separate subcontract that coincides with the teaming agreement. Have you teaming agreement attorney discuss how this issue can become a problem.
Teaming agreements can be fertile grounds for a small business size protest if not drafted carefully.

If you violate procurement regulations, you can still be found affiliated with the other business and lose the awarded contrac

t.
TEAMING AGREEMENT VS SUBCONTRACTOR AGREEMENT
IS YOUR TEAMING CONTRACT ONE THAT CAN PROTECT YOUR LEGAL RIGHTS?
Besides having clauses that can help federal prosecutors bring criminal liability, your teaming agreement may not hold up in a court when it comes to claiming legal rights. One court in the case of Cyberlock Consulting, Inc. v. Info. Experts, Inc., decided that a teaming agreement only created the language of an agreement to agree. Meaning that the subcontractor agreement online created life when the contract was awarded. When a contract is executed, the rights of the parties should be clear at the time of execution. There certainly can be some argument to be made. However, in Virginia, the Cyberlock case is alive and well.
The lesson learned in the Cyberlock is that you should seriously consider drafting a subcontract in addition to the teaming. You may want to refer to each or attach each as an addendum.
CONTRACTOR TEAM ARRANGEMENTS WITH THE RIGHT COMPANY?
AVOID AFFILIATION UNDER SBA REGULATIONS
Rules of engagement with your subcontractor agreement can be somewhat tricky. The recent SBA ten to help avoid affiliation. Yet some companies do not quite understand how to overcome the hurdles that can cause you to lose the contract.
Learn how to apply rules involving similarly situated small businesses and teaming agreement workshare language

Draft your teaming agreement in a way that also meets the limitation in subcontract requirements
When You Execute a Subcontractor Agreement Can the SBA Find Affiliation Between You and Your Subcontractor?
Even after the new rules, the  SBA can find affiliation between your company as the prime contractor and your subcontractor under 13 CFR 121.103(h)(4)). This regulation states that a prime contractor and its subcontractor may be found affiliated if the subcontractor is determined to be an "ostensible subcontractor". In that case, SBA will treat the prime and subcontractor as joint venturers, which requires that the entities be affiliated. SBA will find that a subcontractor is an "ostensible subcontractor" when:
The subcontractor performs the primary and vital requirements of a contract, or of




an order under a multiple award schedule contract; or




 

The prime contractor is unusually reliant on the subcontractor.




All aspects of the relationship between the prime and subcontractor are considered,




including the terms of the proposal, subcontracts between the prime and subcontractor, and whether the subcontractor is the incumbent contractor and is ineligible to submit a proposal because it exceeds the applicable size standard for that solicitation.
Supervision Alone Will Get Your Contract Taken Away: A small business prime contractor cannot comply with the ostensible subcontractor rule merely by supervising subcontractors in their performance of work. Size Appeal of Shoreline Services, Inc., SBA No. SIZ-5466 (2013); Size Appeal of Competitive Innovations LLC, SBA No. SIZ-5369 (2012), recons. denied, SBA No. SIZ- 5392 (2012).
Contractor Team Arrangement CTA Pros and Cons
 When executing your teaming agreement for an upcoming federal government contract, make sure that your company, as the prime contractor, and not your subcontractor,  will perform the primary and vital contract requirements.
If you are pulled into a small business size protest, your contractor team arrangement cannot delegate the primary and vital aspects of the contract to the subcontractor.

Defenses of good faith effort do not help you.

Your subcontractor agreement has to balance a variety of rules where you can have a similarly situated small business but still run into problems by passing critical aspects to your subcontractors / teaming partners.

When your draft your contractor teaming agreement, you cannot simply rely on using incumbent employees and not your own.
How Much Legal Weight Does Your Teaming Agreement Have WHen You are Involved in a Small Business Size Protest? SBA OHA has held that, in assessing compliance with the ostensible subcontractor rule, "[a]n area office must give 'great if not controlling weight' to statements in the proposal (such as contractor team arrangements) and other contemporaneous documentation, as opposed to any subsequent representations." Size Appeal of Iron Sword Enterprises, LLC, SBA No. SIZ-5503, at 7 (2013) (quoting Size Appeal of SmartData Solutions, LLC, SBA No. SIZ-5071, at 20 (2009)).
TIPS
Although required, small business should proceed with having a subcontract drafted at the same time as the contractor teaming agreement.  Without, this document, it becomes a more difficult process to litigate actions by the prime for not honoring the subcontractor agreements contents.
Prime contractors should make sure that their teaming contracts and subcontractors have solid provisions for non-performance and any damages flowing from the non-performance of the teaming contract.

You should not award a subcontract that is not conditioned upon award from the government

The risk that after the prime contractor receives the prime contract, the prime contractor and the proposed subcontractor will be unable to reach an agreement on the terms of a subcontract. 

Understand that there is no privity of contract with the teaming subcontractor and the federal government. Direct communication to the federal government by the teaming subcontractor can be problematic.

Make sure that no parties to the teaming arrangement are under suspension and debarment proceedings.
Additional CTA Enforceability with Team Arrangement and Ground Rules
Avoid Costly Legal Mistakes With Hiring Incumbent Personnel Under the Ostensible Subcontractor Rule.
Is your business team partner providing the primary and vital parts of the contract?
Find out whether your contracts are enforceable in Court.
Call Our Government Contractor Teaming Agreement Lawyers
For help assessing the use of a potential subcontractor with your federal teaming agreements government contracts (CTA), when to use subcontractor agreements, joint venture agreements, or compliance with federal subcontractor teaming arrangement regulations, call Watson's government contract attorneys or call 1-866-601-5518 for a FREE Initial Consultation.