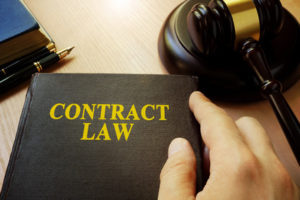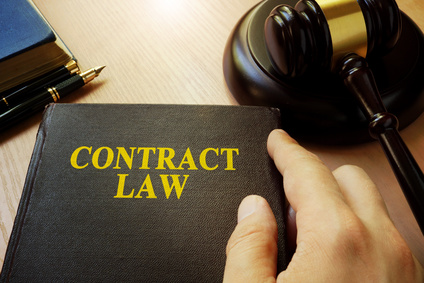 DOES YOUR CONTRACTOR TEAMING AGREEMENTS AVOID AFFILIATION OR VIOLATE THE LIMITATIONS ON SUBCONTRACTING RULES.
CALL US TO AVOID GETTING YOUR CONTRACT TAKEN AWAY. FREE INITIAL CONSULTATION. CALL 1-866-601-5518.
Small businesses often find that contractor teaming agreement templates found on the internet offer more problems than they bargain for.  Getting your teaming agreement to comply with the various applicable rules can be confusing. However, compared to the alternative (possibly getting your contract taken away), it is sometimes worth the investment of getting in compliance with the rules.
Make sure that your teaming agreements comply with new SBA regulations 

Avoid violation of the Ostensible Subcontractor Rule

Make sure that your teaming arrangement does not violate the limitations on subcontracting regulations

Government Contractor Legal Services
OVER 30 YEARS OF FEDERAL CONTRACTING EXPERIENCE
As government contract lawyers, we help small businesses and their subcontractors to comply with the various nuances of performing federal contracts with a teaming agreement or some other subcontracting arrangement.
When it comes to business partnership contracts and helping with government subcontractor teaming agreement, our government small business attorneys provide a wide array of services including:
Draft contractor teaming arrangements and review of federal independent contractor forms

Avoiding limitation on subcontracting violations and penalties

Legal advice on new SBA affiliation rules 13 CFR 121.103 and execution of legal partnership contracts

Assessment of similarly situated businesses in each subcontractor agreement

Application of joint venture arrangements and SBA affiliation rules to independent contractor forms.

Meeting government contracts and CTA small business requirements

Understanding the difference between and teaming contract vs joint venture statutory allowances

Some prime and subcontractor team arrangement and joint venture agreement disputes

Help with legally binding contract terms

Small Business Size protest litigation and appeals to SBA Office of Hearings and Appeals (SBA OHA)
We provide over 30 years of combined experience to companies that focus on proactive legal solutions and thinking out of the box. 
ATTORNEYS:          THEODORE WATSON      LEANNA AJOUR     NISHAT AZAM
TEAMING AGREEMENT RELATIONSHIPS WITH THE RIGHT COMPANY CAN HELP YOU TO AVOID AFFILIATION UNDER SBA REGULATIONS
Rules of engagement with your contractor teaming agreement can be somewhat tricky. The recent SBA ten to help avoid affiliation. Yet some companies do not quite understand how to overcome the hurdles that can cause you to lose the contract.
Learn how to apply rules involving similarly situated small businesses
Draft your teaming agreement in a way that also meets the limitation in subcontract requirements
GET HELP TO MINIMIZE THE CHANCES OF GETTING YOUR CONTRACT TAKEN AWAY BECAUSE OF SBA AFFILIATION!
A small business prime contractor cannot comply with the ostensible subcontractor rule merely by supervising subcontractors in their performance of work. Size Appeal of Shoreline Services, Inc., SBA No. SIZ-5466 (2013); Size Appeal of Competitive Innovations LLC, SBA No. SIZ-5369 (2012), recons. denied, SBA No. SIZ- 5392 (2012).
AVOID COSTLY MISTAKES THAT CAN GET YOUR CONTRACT TAKEN AWAY
When executing your teaming agreement for an upcoming federal government contract, make sure that your company, as the prime contractor, and not your subcontractor,  will perform the primary and vital contract requirements.
If you are pulled into a small business size protest, your teaming agreement cannot delegate the primary and vital aspects of the contract to the subcontractor.
Your teaming agreement has to balance a variety to rules where you can have a similarly situated small business but still run into problems by passing critical aspects to your subcontractors / teaming partners.
When your draft your contractor teaming agreement, you cannot simply rely on using incumbent employees and not your own.
THE LANGUAGE IN YOUR CONTRACTOR TEAMING AGREEMENT CONTROLS IN A SIZE PROTEST BUT CAN YOU ENFORCE JUST YOUR TEAMING AGREEMENT IN COURT?
SBA OHA has held that, in assessing compliance with the ostensible subcontractor rule, "[a]n area office must give 'great if not controlling weight' to statements in the proposal (such as the contractor teaming agreement) and other contemporaneous documentation, as opposed to any subsequent representations." Size Appeal of Iron Sword Enterprises, LLC, SBA No. SIZ-5503, at 7 (2013) (quoting Size Appeal of SmartData Solutions, LLC, SBA No. SIZ-5071, at 20 (2009)).
TIPS
Although required, small business should proceed with having a subcontract drafted at the same time as the contractor teaming agreement.  Without, this document, it becomes a more difficult process to litigate actions by the prime for not honoring the teaming agreement contents.
Prime contractors should make sure that their teaming contracts and subcontractors have solid provisions for non-performance and any damages flowing from the non-performance of the teaming contract.

The risk that after the prime contractor receives the prime contract, the prime contractor and the proposed subcontractor will be unable to reach an agreement on the terms of a subcontract.

Understand that there is no privity of contract with the teaming subcontractor and the federal government. Direct communication to the federal government by the teaming subcontractor can be problematic.

Make sure that no parties to the teaming arrangement is under suspension and debarment proceedings.
Additional CTA Enforceability and Teaming Contract Information
Avoid Costly Legal Mistakes With Hiring Incumbent Personnel Under the Ostensible Subcontractor Rule.
Is your business team partner providing the primary and vital parts of the contract?
Find out whether your agreements are enforceable in Court.
Call Our Government Contractor Teaming Agreement Lawyers
For help with your federal government contractor teaming agreements (CTA), joint venture agreements, or compliance with federal subcontractor teaming arrangEment regulations, call Watson's government contract attorneys or call 1-866-601-5518 for a FREE Initial Consultation.