Contractor Teaming Agreements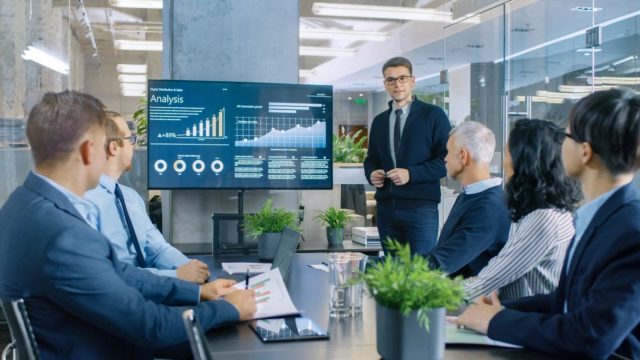 Federal Teaming Agreement Government Contract Lawyers helping to avoid costly legal mistakes with contractor teaming agreements under FAR 9.601, joint ventures and the various forms of team arrangements used by federal prime contractors.
Our small business government contract teaming arrangement lawyers help companies to avoid or defend against criminal False Claims Act charges for improper use of  CTA agreements. Avoid Dangerous SBA Affiliation landmines associated with improper teaming arrangements that can get your contract taken away in a small business size protest. 
Many small businesses attempt to use generic contract teaming agreement templates. However, they may not quite understand the underlying affiliation regulations that can cost them a lucrative government contract for failure to comply with the rules. The teaming agreement government contracts lawyers at Watson & Associates, LLC help clients comply with the rules and minimize the chances of getting adverse results from small business size protests or SBA affiliation rules.
When you enter into a teaming contract relationship, you must be mindful of the various limitations on subcontracting regulations and your obligation either as a prime or subcontractor. Otherwise, you can find yourself litigating or defending an SBA size protest against the company. As government contract teaming agreements attorneys, we help you to align your prime and subcontractor relationships based on the fact that disputes may occur. Our clients are aware that the teaming agreement is not by itself enforceable in court.  There are other potential documents needed to protect your rights.
Government Contractor Teaming Agreement Legal Services
When you are awarded the prime contract, or even during the bidding stages, our government contract joint ventures and CTA teaming agreement lawyers can help you with a vast amount of team working agreement and government contracting legal services:
Consulting and due diligence

Minimizing the chance of forfeiting an awarded contract because of an SBA size protest

Drafting and review of  contractor teaming arrangements

Addressing disputes about government contract

teaming agreement workshare language

Complying with federal government subcontractor contract law under FAR

9.601

 (GSA general avoids FAR 9.601)
Avoiding limitations on subcontracting violations between teaming members

SDVOSB teaming arrangements

Legal advice on new SBA affiliation rules 13 CFR 121.103 when to using teaming agreement

Some prime and subcontractor teaming arrangements CTA and joint venture agreement disputes
FAR 9.601 Definition: Contractor teaming arrangement, as used in this subpart, means an arrangement in which-
           (1) Two or more companies form a partnership or joint venture to act as a potential prime contractor; or
           (2) A potential prime contractor agrees with one or more other companies to have them act as its subcontractors under a specified Government contract or acquisition program.
FAR 9.602 General: (a) Contractor team arrangements may be desirable from both a Government and industry standpoint in order to enable the companies involved to-
           (1) Complement each other's unique capabilities; and
           (2) Offer the Government the best combination of performance, cost, and delivery for the system or product being acquired.
      (b) Contractor team arrangements may be particularly appropriate in complex research and development acquisitions but may be used in other appropriate acquisitions, including production.
      (c) The companies involved normally form a contractor team arrangement before submitting an offer. However, they may enter into an arrangement later in the acquisition process, including after contract award.
FAR. 9.603 Policy: The Government will recognize the integrity and validity of contractor team arrangements; provided, the arrangements are identified and company relationships are fully disclosed in an offer or, for arrangements entered into after submission of an offer, before the arrangement becomes effective. The Government will not normally require or encourage the dissolution of contractor team arrangements.
What are the Different Types of Teaming Agreements Under FAR 9.6?
Teaming agreements are contracts between two or more companies in which they agree to jointly pursue a contract and coordinate their efforts in doing so. There are three main types of teaming agreements: 1) Joint venture, 2) Mentor Protege relationships, and 3) Prime/subcontractor relationships.
CTA Agreements Pros and Cons 
Understand  Government contractor teaming agreement pros and cons:
Pros of Contractor Teaming Agreements
When deciding your approach to bidding on a federal contract, your company can reach larger contracts if you utilize a contractor teaming agreement correctly.

If you have a similarly situated company as your teaming partner, you may be able to get some legal benefit when it comes to the limitations on subcontracting laws.
Cons of Small Business Teaming Agreements
Your CTA agreement, by itself, may not be an enforceable contract.

(Differences between teaming contracts and joint ventures) The teaming contract has legal penalties and violations can originate from 13 CFR 121.103 but joint venture regulations stem from 13 CFR 124.513. 
FAR 9.601 Teaming Agreement Rules
If you are a small business seeking to take advantage of another company's resources, you must be very familiar with the procurement teaming agreement rules. The basic issue that prime contractors must be aware of is that they cannot let the teaming partner/subcontractor perform the primary and vital parts of the contract. They also cannot let the subcontractor control the project or be liable for violating SBA affiliations rules.
How Can An Improper Teaming Agreement Impact Your Small Business Size Status Under 13 CFR 121.101?
Under the rules set in 13 CFR 121.101, improper teaming agreements, particularly those that let subcontractors take on primary and vital roles, can lead to a small business size status being lost or challenged. This is because such agreements can be seen as evidence of an affiliation between the prime contractor and their subcontractor which would then lead to the two companies being treated as one entity when it comes to size status determinations. In addition, such agreements can also be seen as evidence of excessive subcontracting which is prohibited under 13 CFR 121.101. As a result, if you have an improper teaming agreement on a contract, your small business size status could be challenged or revoked. This could lead to significant penalties and loss of future opportunities. 
Contractor Teaming Agreement  – FAQs
Can I use contractor teaming arrangements to hire an incumbent as my subcontractor? This is considered risky business when you enter into a teaming contract. If the incumbent could not have bid on the contract itself, the SBA may find a violation of the Ostensible Subcontractor Rule or some other form of unusual reliance or affiliation.
Can I hire all of the incumbent employees? SBA Office of Hearings and Appeals has long recognized it is a common practice in government services contracts for successor companies to hire employees from the incumbent. However, hiring a large number of employees (en masse hiring of incumbent workforce and management personnel ) is often looked at unfavorable and the SBA could find unusual reliance on the incumbent subcontractor. The courts look at the teaming agreements and the language in them. See also Size Appeal of Human Learning Systems, LLC, SBA No. SIZ-5785 (2016).) 
Do I violate the procurement regulations if I team with a large business? Simply teaming with a large business does not by itself violate the teaming agreement's regulations, even if the teaming partner is a large business and is the incumbent, a challenge to your teaming relationship must show more than just the relationship. Courts will use the Dover Staffing analysis primarily to assess the teaming relationship.
If I find a reliable teaming partner? Can I continue to use that company as long as I like? When two companies have a history of teaming and working together for Federal government contracts, that relationship could potentially give rise to a finding of affiliation under SBA rules.  While acting as a prime, the courts will look to see if the small business depends on a large business for a substantial portion of its income.
Avoid Criminal Liability and Procurement Fraud Investigations Resulting from Unlawful Contractor Teaming Agreement
One of the many ways that small businesses expose themselves to civil and criminal liability when using contractor teaming arrangements is to violate SBA affiliation rules. The DOJ and SBA OIG initiate investigations for procurement fraud and False Claims Act charges. They will investigate the prime contractor and subcontractor relationship and look for unlawful control of the business, whether the prime contractor is performing according to the limitations on subcontracting rule, and more. If your company is under a civil or criminal investigation for use of your subcontracts, call our contractor teaming agreements lawyers for immediate legal advice and representation.
Additional Information about Teaming Agreements
Avoid Costly Legal Mistakes With Hiring Incumbent Personnel Under the Ostensible Subcontractor Rule.
Is your business team partner providing the primary and vital parts of the contract?
Find out whether your contracts are enforceable in Court.
Call Our Contractor Teaming Agreement Attorneys
For help assessing the award of a subcontract with your contractor teaming arrangement for government contracts (CTA agreement legal services. under FAR 9.601) structure, teaming agreements pros and cons, joint venture agreements, or compliance with federal subcontract agreement or regulations, call Watson's government small business contract teaming agreement lawyers or call 1-866-601-5518 for a FREE Initial Consultation.