Contractor Teaming Agreements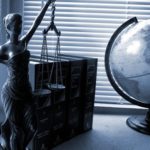 Nationwide Help for Federal Contractors with contractor teaming agreements, joint ventures and the various forms of teaming contracts. Avoid Affiliation and getting your contract taken away. Free Initial Consultation. Call 1-866-601-5518.
In Federal Contracting What is a Teaming Agreement?
A teaming agreement in federal contracting involves two or more companies that pool their resources to bid on a government contract. Small business want to avoid executing a teaming contract with large business. This causes serious problems with SBA affiliation rules. The teaming relationship under procurement laws actually form a  traditional prime and subcontractor relationship.  Government teaming contracts should be written for a specific contract and small businesses should avoid drafting general templates and using the agreement for multiple contract.
Watson & Associates' government contract law attorneys and consultants help small businesses and large DOD contractors nationwide to navigate around the regulator landmines of contractor teaming agreements. If you are bidding on a federal government contract and are contemplating using a contractor teaming arrangement, then our procurement team can help.
For example, we help you to focus on avoiding affiliation under SBA small business regulations (causing you to lose the awarded contract), drafting the appropriate teaming agreement workshare language, prime contractor agreements with similarly situated small businesses and subcontractor agreements that comply with the Federal Acquisition Regulations.
Get teaming agreement templates that can apply to your specific capability

Compare the teaming contract  contents to SBA rules of affiliation

Avoid

generic contractor agreements

Despite  the similarly situated small business rule, get a review for a potential size protest.
Instead of just drafting generic contract teaming agreements for your upcoming government contract,  your competition will try to file a small business size protest and attack your teaming arrangement with your potential subcontractor.
Prompt turn around
Nationwide help for all federal government contractors
FREE Initial Consultation ( Call 8-866-601-5518)
Contractor Teaming Agreement Consulting Services
When you are awarded the prime contract, or even during the bidding stages, our government contract joint ventures and teaming agreements lawyers can help you with:
Pre teaming agreement consulting

Avoiding improper use of exclusive teaming agreements over a long period of time

Minimizing the chance of forfeiting an awarded contract because of a size protest

Drafting of contractor team arrangements and review of federal independent contractor forms

Avoiding limitation on subcontracting violations and teaming agreement workshare language penalties

SDVOSB teaming arrangements

Legal advice on new SBA affiliation rules 13 CFR 121.103 when to use a contractor team arrangement and execution of legal partnership contracts

Consulting about teaming agreement pros and cons when you have a contract with the government

Some prime and subcontractor team arrangement CTA and joint venture agreement disputes
Small Business Size protest litigation and appeals to SBA Office of Hearings and Appeals (SBA OHA)
CALL US TO AVOID GETTING YOUR CONTRACT TAKEN AWAY IN A SIZE PROTEST.
GET FREE INITIAL CONSULTATION.  CALL 1-866-601-5518 ( Nationwide Help).
PRE-TEAMING AGREEMENT CONCERNS 
Understand  Government contractor teaming agreement pros and cons
Many small businesses use the terms teaming agreement and a joint venture in the same breath. However, you will now know they each mean something different when using in a federal government contract. Depending on the specific contract in question ( services vs construction), using a contractor teaming agreement has its pros and cons.
Pros of Teaming Arrangements
When using a teaming agreement on a federal government contract, your company can reach larger contracts if you utilize the teaming arrangement correctly.

If you have a similarly situated company as your teaming partner, you may be able to get some legal benefit when it comes to the limitations on subcontracting laws.
Cons of Small Business Teaming Contracts
Your teaming agreement, by itself, may not be an enforceable contract.

(Differences between teaming contracts and joint ventures) The teaming agreement has legal penalties and violations can originate from 13 CFR 121.103 but joint venture regulations stem from 13 CFR 124.513. Teaming agreements should primarily be used when there is a traditional prime sub relationship but you want to also use the teaming partner's experience to improve your chances of winning the contract (you want to also be aware of the Ostensible Subcontractor Rule.) 
When using a contractor team arrangement to gain larger contracts, one of the cons is that you should pay specific attention to make sure that you are not put in a position where you could not have received the contract but for the teaming partner.
A teaming agreement still has the tradition prime and subcontractor relationship.

A joint venture creates a separate identity as the offeror, in most cases, where the individual companies maintain their separate identities.

Understand that when utilizing government contracts for small businesses, you cannot generally use populated joint ventures.
Joint ventures are looked at as one unit for the same of bidding on government contracts. Small businesses should be also mindful that according to the SBA's own rules, a joint venture does not have to be a separate legal entity. This is clear in the Federal Register in 2016.
The difference between a teaming agreements for government contracts and a joint venture also captures the distinction of the joint venture being able to merge into mentor protégé relationships where the teaming arrangement is not designed to.
The subcontractor agreement is also more prone to challenge under SBA affiliation rules. The joint venture is also but under joint venture regulations, if there is an approved mentor protégé agreement for a particular procurement, then the joint venture would statutorily exempt from affiliation. As a small business bidding on federal government contracts, you should also keep in mind that the 2016 SBA rules carve out a more relaxed standard for finding affiliation, if you hire a similarly situated small subcontractor when submitting your bid. There other distinctions and nuances that a government contract teaming agreement attorney at our law firm can help you with.
HOW ENFORCEABLE IS YOUR TEAMING AGREEMENT IN COURT?
Small businesses that contract with the government often find put that the teaming document may not serve as a valid contract to enforce rights between the parties. In the case of CGI Fed'l Inc. v. FCi Federal, Inc., No. 170617 (Va. June 7, 2018),  the Virginia Supreme Court decision highlighted the problems that small contractors face  when trying to enforce teaming agreements. The problems is that the agreement is simply an agreement to agree should the contract be awarded.
The are other documents you should have in place besides the mere teaming contract

Teaming agreements are primarily used at the bidding and evaluation stages
CONTRACTOR TEAMING AGREEMENT WORKSHARE LANGUAGE
Knowing when to use a teaming agreement also means knowing what level of work to pass on to the subcontractor /teaming partner. For example, you teaming agreement workshare language cannot violate the limitations on subcontracting regulations.
This can be a touchy subject. However, if you are drafting a federal government teaming contract, your first goal should be to avoid affiliation and the Ostensible Subcontractor Rule. They both can be the kiss of death to losing millions of dollars in government contracts.
Second, your contractor teaming arrangement cannot violate the limitations on subcontracting rules. As mentioned earlier, you must also be familiar with the similarly situated small business rules in order to stay clear of affiliation.
Your teaming agreement workshare language should be commensurate with the NAICS code size standard for the procurement in question.  Not only doe the language has to be clear but also cannot be contradicted by the contents of your technical proposal.
When discussing your teaming agreement workshare language, you should stay from words such as "approximately" "majority of" "as much as". The other side's lawyer can make an argument as to the vagueness of such language when it comes to the amount of work that the prime contractor must perform.
 HOW MUCH LEGAL WEIGHT DOES YOUR TEAMING AGREEMENT HAVE WHEN YOU ARE INVOLVED IN A SMALL BUSINESS SIZE PROTEST? 
SBA OHA has held that, in assessing compliance with the ostensible subcontractor rule, "[a]n area office must give 'great if not controlling weight' to statements in the proposal (such as contractor team arrangements) and other contemporaneous documentation, as opposed to any subsequent representations." Size Appeal of Iron Sword Enterprises, LLC, SBA No. SIZ-5503, at 7 (2013) (quoting Size Appeal of SmartData Solutions, LLC, SBA No. SIZ-5071, at 20 (2009)).
FAR 9.6 & CONTRACTOR TEAMING ARRANGEMENT TIPS
Although not required, small business should proceed with having a subcontract drafted at the same time as the contractor teaming arrangement.  Without, this document, it becomes a more difficult process to litigate and alleged breach of contract actions.
Prime contractors should make sure that their teaming contracts and subcontractors have solid provisions for non-performance and any damages flowing from the non-performance of the teaming contract.

You should not award a subcontract that is not conditioned upon award from the government

The risk that after the prime contractor receives the prime contract, the prime contractor and the proposed subcontractor will be unable to reach an agreement on the terms of a subcontract. 

Understand that there is no privity of contract with the teaming subcontractor and the federal government. 

Make sure that no parties to the teaming arrangement are under suspension and debarment proceedings.
Additional Teaming Arrangement Information
Avoid Costly Legal Mistakes With Hiring Incumbent Personnel Under the Ostensible Subcontractor Rule.
Is your business team partner providing the primary and vital parts of the contract?
Find out whether your contracts are enforceable in Court.
Call Our Contractor Teaming Agreement Lawyers
For help assessing the use of a potential subcontractor with your contract teaming agreements for government contracts (CTA) structure, when to use a teaming agreement, joint venture agreements, or compliance with federal subcontractor teaming arrangement regulations, call Watson's government contractor team arrangement attorneys or call 1-866-601-5518 for a FREE Initial Consultation.