NAICS Code Law Firm & OHA NAICS Appeal Attorneys 13 CFR 134.304 & 13 CFR 121.402
SBA OHA NAICS CODE LAWYERS HELPING SMALL BUSINESSES TO APPEAL GOVERNMENT CONTRACTING NAICS SELECTION IN ALL STATES
When the federal government, through the contracting officer assigns an incorrect North American Industry Classification System – NAICS Code Listing, contractors have very little time to react. Under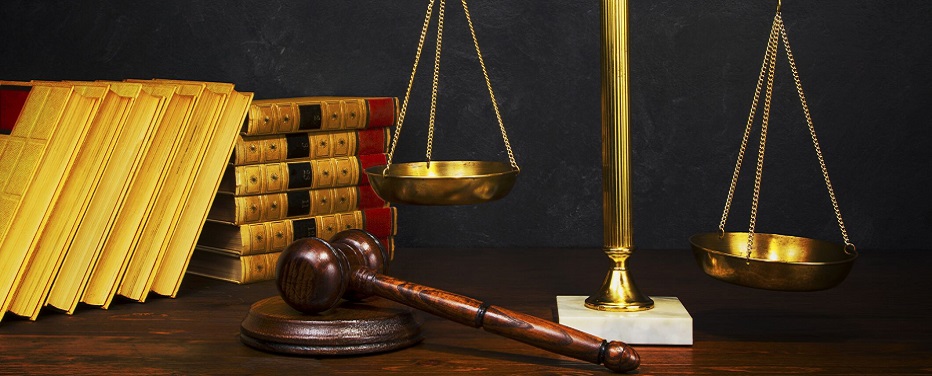 13 CFR 134.304, Commencement of appeals from size determinations and NAICS designations to small business contracts, you must file your appeal within ten calendar days after issuance of the solicitation or amendment to the solicitation affecting the size standard.
If the SBA disagrees with the contracting officer's choice from the NAICS Code List and business definition, it may also file a NAICS code government appeal at any time before offers or bids are due.
The deadline for filing is not waived. Under 13 CFR 134.304, OHA will dismiss an untimely appeal. Sometimes, the contracting agency may issue a solicitation that affects NAICS codes. If this is the case, then the OHA Appeal must be filed and served within ten days after the issuance of the amendment.
SBA OHA Government NAICS Code Attorney Services
 Our small business lawyers and SBA NAICS Code attorneys provide a broad range of legal services including:
Evaluation of your case for legal merit.

Assessing the specific requirements of the current procurement.

Preparing and filing Government NAICS Codes appeals to OHA.

Responding to briefs and applying relevant case law.

Help with small business status determinations for small business contracts
To speak with an experienced government contract NAICS code appeal attorney, call 1-866-601-5518.
At Watson & Associates, LLC our government contract NAICS code law firm helps small businesses to overcome the common mistakes seen in litigation to SBA OHA regarding small business status determination decisions. Simply looking at the North American Industry Classification System Government NAICS Code listing does not resolve the dispute. The key to success is meeting the short deadlines to file the appeal and presenting your case using the proper legal standard before the court. Get information about the Mentor Protege Program.
Where do you file the NAICS Code Small Businesses List appeal under 13 CFR 124.304? The U.S. Small Business Administration (SBA) Office of Hearings and Appeals (OHA) is authorized to hear NAICS appeals under the Small Business Act of 1958, 15 USC 631 and 13 CFR 121.402 and 13 CFR 134.304.
What is the level of proof on the appeal of small business contracts? When you file a NAICS code appeal, you must meet the preponderance of the evidence standard of all elements of its appeal. You must show that the CO's choice under the NAICS listing was based upon a clear error of fact or law. See 13 CFR 134.304.
Failure to meet this requirement will get an unfavorable result.
13 CFR 121.402 
How should the CO choose the appropriate government contractor NAICS code? Government contracts require that the contracting officer looks for an industry classification code that best describes the principal purpose of the product or service being acquired in light of the industry descriptions in the NAICS Codes Manual, the description in the RFP, the relative value and importance of the components of the procurement making up the end item being procured, and the function of the goods or services being acquired through small business contracts. See FAR 19.303(a)(2) and 13 CFR 121.402 (b).
Nationwide Help
Watson's NAICS code attorneys represents federal contractors in all states regarding SBA law and 13 CFR 121.402, small business requirements, and SBA certification litigation and trial matters. We intervene for federal small businesses and large DoD contractors in Alaska, Arizona, Arkansas, California, Colorado, Connecticut, Delaware, Florida, Georgia, Hawaii, Illinois, Indiana, Kansas, Louisiana, Maine, Maryland, Massachusetts, Michigan, Minnesota, Mississippi, Missouri, Montana, Nebraska, Nevada, New Hampshire, New Mexico, New York, North Carolina, Ohio, Oklahoma, Pennsylvania, Rhode Island, South Carolina, Tennessee, Texas, U.S. Virgin Islands, Utah, Vermont, Virginia, Washington, Washington, DC, West Virginia, Wisconsin, and Wyoming.
Cities in which our CO and Washington DC government contract NAICS Code law firm help contractors with SBA size standards and small business definition decisions include Anchorage, AK; Atlanta, GA; Austin, TX; Chicago, IL; Colorado Springs, CO; Dallas, TX; Denver, Colorado; Indianapolis, IN; Las Vegas, NV; Los Angeles, CA; Miami, FL; Philadelphia, PA; San Antonio, TX; San Diego, CA; San Francisco, CA; San Jose, CA; Santa Clara, CA; and Tampa, FL.
Contact a Government Contract NAICS Code Bid Protest Attorney
For immediate help with small business requirements, the SBA's small business definition and to meet the short deadlines under OHA rules for small business status determination decisions, call our government contracts lawyers and bid protest NAICS code lawyers for your next SBA OHA NAICS Code government appeal under 13 CFR 121.402. Call 1-866-601-5518 – FREE INITIAL CONSULTATION.