SBA Small Business Size Protest Lawyers
Government Contract Small Business Size Standard Attorneys
When a small business wins a government contract, competitors may file an SBA small business size protest in an attempt to void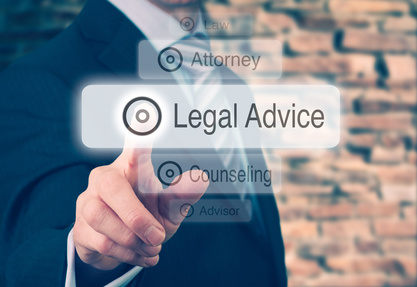 the award. The NAICS Code and SBA size standards regulations become problematic for both the awardee (intervenor) and protestor. If the business standard is violated, your must still provide more than speculative facts in the bid protest. This where many size protest cases fail.
Many small businesses fall short in size protest litigation because of procedural requirements at the initial stages.

Finding a factual and legal basis to meet the required standards can be difficult.

Overcoming SBA affiliation rules can also be confusing and stressful.
With law offices in Washington DC and Colorado, the small business size protest lawyers at Watson & Associates, LLC frequently provide detailed assessments of each case. The law firm's professionals look at the merits of each case and provide reliable opinions based upon the various SBA affiliation regulations and court decisions. See more information about joint venture affiliation under new rules. The Watson SBA law firm has also achieved favorable results for our clients nationwide.
Post-award small business size protests

Adverse size determination Appeals to SBA OHA

Size Protest and Appeal of SBA law decisions

HUBZone and 8(a) status bid protests

Ostensible Subcontractor Rule & affiliation

Intervenor or protestor representation.

Assessment of

new similarly situated business rules

and limitation on subcontracting rule
Meet Short Deadline Requirements. Call Toll- Free for a FREE Initial Consultation. 1-866-601-5518.
With over 30 years of Federal Government contracting experience, Our size protest lawyers provide legal representation to federal contractors in virtually ALL states. 
Timeline — Small Business Size Standard Determination 

 
If you are contemplating filing a small business size protest, you must file within five days after the contracting officer notifies you of the actual or prospective awardee. This deadline is not negotiable nor can it be extended. Watson's SBA size standards attorneys quickly assess the requirements for the SBA size standard and the allegations.
Finding weaknesses and strengths in each case prepares our clients with sufficient information when deciding to take the next steps.
When filing a small business size standard protest, you must provide credible facts to support how the awardee violated SBA size standards. Allegations without a factual or legal basis will cause the bid protest to be dismissed.
You must be an interested party to file an SBA Size protest.
At Watson, our SBA size protest lawyers promptly get to the heart of the problem. We review the solicitation requirements and apply the legal standards. Our goal when litigating size protests is to present solid facts and legal explanations as to why the awardee's company size violates the SBA size standard.
SBA Small Business Size Standard Determination & Company Size Affiliation Decisions
After the size protest is filed, the SBA's area office will make a small business size standard determination as to whether the alleged company violated the applicable business standard regulations or is in violation of affiliation rules. This is usually done within 10 days. If the SBA determines that your company is other than small, it will notify you. The important lesson on this topic is that an adverse size determination will preclude your company from bidding on government contracts under the respective NAICS code and business standard until you win an appeal. See New SBA Rules Here.
Only if small business successfully appeals to the SBA Office of Hearings and Appeals (SBA OHA), can the company continue to represent themselves under the definition of a small business for future government contracts.
NAICS Code and SBA Size Protest Appeals
Under SBA size protest regulations, you can file a size appeal to the SBA Office of Hearings and Appeal. Our small business size protest appeal and SBA law lawyers will help by filing and serving the written appeal to the respective parties. When appealing a size determination in a government procurement or pending government property sale, you must file and serve the appeal within 15 calendar days after the SBA makes the size determination or affiliation decision.
For OHA size appeals of SBA small business size standard determinations for other than a pending procurement or pending government property sale, then you must file and serve the appeal petition within 30 calendar days after the SBA makes the size determination.
The key when filling a size appeal is to show where the SBA committed clear error.

This is a labor intensive task and involves having a clear understanding of SBA small business regulations.

If you miss the deadline OHA will dismiss your appeal.
SBA Size Standards and Size Protest Intervenor Services
Watson & Associates frequently serve as small business size protest intervenor attorneys for companies fortunate enough to win a government contract. We have gained favorable results with bid protest intervention cases. Whether the allegations include SBA size standards affiliation due to teaming agreements or joint venture agreements, our law firm can help.
Do You Meet the SBA Small Business Definition?
The SBA definition of a small business is important when filing or defending a bid protest case. Under the small business definition, your company must be independently owned and operated. The definition also requires that the company is limited in size and in revenue depending on the industry.  Each NAICS code carries a different standard for the related small business definition.
Speak to an Attorney & Get a Free Initial Consultation
Our Government Contracts and SBA small business size protest law firm provides legal counsel to contractors throughout the United States and overseas including Alabama, Alaska, Arizona, Arkansas, California, Colorado, Connecticut, Delaware, Florida, Georgia, Hawaii, Idaho, Illinois, Indiana, Iowa, Kansas, Kentucky, Louisiana, Maine, Maryland, Massachusetts, Michigan, Minnesota, Mississippi, Missouri, Montana, Nebraska, Nevada, New Hampshire, New Jersey, New Mexico, New York, North Carolina, North Dakota, Ohio, Oklahoma, Oregon, Pennsylvania, Rhode Island, South Carolina, South Dakota, Tennessee, Texas, Utah, Vermont, Virginia, Washington, Washington DC, West Virginia, Wisconsin, Wyoming, and Virgin Islands.
Cities in which our CO Washington DC SBA size protest lawyers help small businesses address SBA size standards include Anchorage, AK; Atlanta, GA; Austin, TX; Chicago, IL; Colorado Springs, CO; Dallas, TX; Denver, Colorado; Indianapolis, IN; Las Vegas, NV; Los Angeles, CA; Miami, FL; Philadelphia, PA; San Antonio, TX; San Diego, CA; San Francisco, CA; San Jose, CA; Santa Clara, CA; and Tampa, FL. Call our federal contracting small business size protest and appeals attorneys today for immediate help.
Call Our SBA Size Protest Lawyers and OHA Affiliation Appeal Lawyers
For immediate help as either intervenor or protestor, call Watson's small business size protest lawyers. FREE INITIAL CONSULTATION. Call  202-827-9750 or Toll-Free 1-866-601-5518.
Learn About The Deadliest Mistakes Made When Hiring Incumbent Personnel Under the Ostensible Subcontractor Rule.
Learn About Small Business Size Protests and the Process.