Bid Protests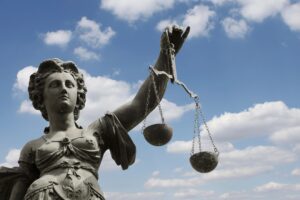 Former Government Contracting Officials & Bid Protest Lawyers – We Have Worked For Federal Agencies and are Familiar With the Mistakes Made by Contracting Agencies When it Comes to Government Contractor Bids.
Our bid protest attorneys help clients increase their chances of getting a second bite of the apple and avoid some of the most costly mistakes in bid protest litigation.
When a federal government contractor or potential contractor wishes to protest an award decision, bid protest attorneys can provide the legal advice and representation needed for success. Bid protests must be filed in a timely manner and with precise legal arguments. Experienced bid protest attorneys understand the complexities of the process and have the necessary background to provide effective legal advice and representation.
A successful bid protest requires both knowledgement of the procurement statutes, regulations, and procedures as well as experience in representing both government agencies and contractors in these matters. Bid protest attorneys must demonstrate an understanding of the Federal Acquisition Regulation (FAR), contracts management procedures, contract administration processes, contractor responsibility determinations, small business requirements, defense procurement regulations (DFARs), and other applicable laws.
Why do Contractors Come to us for Direction in Bid Protest Cases?
Contractors come to us for direction in bid protest cases because they need experienced legal representation that can effectively guide them through the process.
Our goal is to help our clients avoid the most costly mistakes when litigating government contract protests.

Our bid protest lawyers have years of experience working with government contracting agencies and understand the intricate regulations and procedures that govern protests.

We have represented numerous contractors, helping them to secure awards or overturn unfavorable decisions through corrective action by government agencies.

Our team is well-versed in the applicable statutes, regulations, and procedures necessary to submit a meritorious bid protest. We are also familiar with Court of Federal Claims protest procedures, Appeals to the US Court of Appeals for the Federal Circuit, as well as filing agency-level protests.

Our bid protest lawyers possess a deep understanding of contract administration processes and contractor responsibility determinations — essential elements for a successful bid protest.

We show our clients that spending resources upfront to assess the merits can save tens of thousands in litigation that has no true merit.
At our law firm, we specialize in helping contractors submit protests that have merit. (No Attorney Can Guarantee that Your Protest Will Win.) Our goal is to ensure that you are able to make your case without being burdened by the complexities of the process.
We strongly believe that effective legal representation is essential for any contractor wishing to protest an award or decision by a government agency. With our help, you can rest assured that your case will be backed by the knowledge and experience necessary to achieve success.
Court of Federal Claims Bid Protest Statistics 2022
The volume of bid protests filed in the Court of Federal Claims (COFC) has been increasing steadily over the past few years. In 2022, a total of 135 cases were filed.
From that amount, 38 were pre-award protests and 97 were post-award bid protest challenges. In 2022, COFC denied 127 protests.  For both years 2022 and 2021 COFC sustained 27 protests. A large portion of the challenges are related to contract terminations and corrective action requests.
The success rate for COFC bid protesters was 38%, which is 4% higher than the previous year's success rate. This statistic shows that contractors who choose to file protests are more likely to get a favorable outcome.
GAO Bid Protest Statistics in 2022
The Government Accountability Office (GAO)In fiscal year 2022, the number of cases filed with GAO was down 12% when compared with bid protests filed in 2021. The number of cases filed in 2022 was 1,659 versus 1,897 in 2021). Of the 2022 government contract protest cases, 455 were resolved on the merits but only 59 were sustained, thus leading to a 13 % sustain rate.
Difference Between Court of Federal Claims Protests and GAO Bid Protests
The primary difference between Court of Federal Claims (COFC) protests and Government Accountability Office (GAO) bid protests is the type of relief available.
When cases are high-level high-stakes, our bid protest lawyers advise our clients that an advantage of filing a bid protest with the COFC is that this court permits more expansive discovery. In comparison, GAO may only permit the agency to produce documents specifically relevant to the protester's arguments. This can create a disadvantage for our clients because they want expansive discovery to see what and how the agency came to its decision.

GAO decides its case within 100 days. Whereas the Court of Federal Claims may take longer. Yet, clients tend to prefer the fact that there are actual federal judges who decide bid protest cases at COFC.

The cost of filing a bid protest at GAO is less expensive than at the COFC .

When litigating a case at the COFC, attorneys from the Department of Justice (DOJ) represent the government instead of the agency attorneys at GAO.

When GAO issues an unfavorable decision, you file a new protest at the COFC (note that filing a new protest at COFC is not  a direct appeal of the GAO decision.)

There is no automatic stay at the COFC – you have to file a temporary restraining order. However, you can acquire an automatic stay at the GAO.

If you miss the GAO protest deadline, you can still file at the COFC.
We Generally File COFC Bid Protest at the Court of Federal Claims
Given the formality and discovery allowances at the COFC, our bid protest lawyers prefer to file at the Court of Federal Claims.  Clients who have high-level contracts sometimes prefer to file at the COFC for some of the above reasons.
We understand that filing a bid protest can be an intimidating process, which is why our law firm is here to help you every step of the way. Our team of experienced attorneys will provide you with the representation and guidance needed to ensure that your case has a chance for success. See HWI Gear, Inc. v. United States, No. 20-930 (Dec. 29, 2020)
Pre-Award Protests
Pre-award protests include challenging defects in the solicitation or the solicitiation's terms.  Apparent ambiguities, incomplete terms and whether the solicitation is created to favor one contractor over another, or whether the government created unwarranted restrictions on the solicitation.
The timeline for filing a  pre-award protest against any improprieties in the solicitation – must be filed before the closing date set for receipt of proposals
What Must a Successful Bid Protest Prove?
To prevail in a bid protest, the protester must demonstrate that the federal agency's actions were either "arbitrary, capricious, an abuse of discretion, or otherwise not in accordance with the law." Additionally, the protester must show that their proposed solution is reasonable and would result in a fair outcome. To prove these points, a successful protest must include evidence such as the agency's decision-making process and any other facts pertinent to the case. Call our government contract protest attorneys for immediate help.
It is important for contractors to understand how their bid was evaluated when filing a bid protest.
Equally important, we advise our clients that the role of the judge in a bid protest case is not to second guess the source selection decision. Instead, the court looks for whether the decision was unreasonable, an abuse of discretion, or not in accordance with procurement laws. 
What Mistakes Must Government Contractors Avoid in Bid Protest Litigation?
Contractors must adhere to all instructions related to the litigation process. This includes the requirements listed in the solicitation, as well as any additional information provided by the agency. Failing to comply with instructions may result in an unsuccessful protest outcome.
Understand the grounds for protest. Government contractors must also understand what types of grounds are permissible for filing a bid protest and which ones are not. Generally, protests must be filed within 10 days from when a contractor knew or should have known about the basis of the protest, so it is important to act quickly.
You must provide factual and legal evidence to support their claim in order to be successful in their bid protest.
Avoid simply disagreeing with the agency's decision. When your argument ultimately just shows a disagreement, courts will quickly dismiss the case.
Call Our Bid Protest Lawyers Today.
If you have recently been awarded the contract and have to defend a bid protest (intervenor), or if you are the unsuccessful bidder and want to file a bid protest, call our professionals at 1.866.601.5518. You Must Act Quickly or Lose Your Rights.
Call Watson's Government Contract Bid Protest Attorneys
Watson's bid protest attorneys represent small businesses and large defense contractors throughout the United States and overseas. Call toll-free at 1.866.601.5518 for a Free Initial Consultation.
Wojciech Z. Kornacki
Bid Protest Attorney & Consultant
View Profile