Bid Protests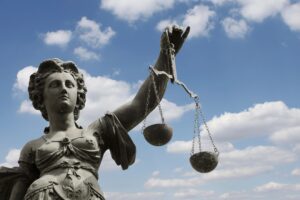 Former Government Contracting & Bid Protest Lawyers – We Have Worked For Federal Agencies and are Familiar With the Mistakes Made by Contracting Agencies. Our government contract bid protest attorneys help clients increase their chances of getting a second bite of the apple and avoid some of the most costly mistakes in bid protest litigation.
Litigating a government contract protest case can also be complex and tricky. If you are a successful awardee, you may have to face challenges as the intervenor in the contract award and fight to keep revenues for the company. If you are an unsuccessful awardee, you will have to meet the bid protest filing requirements to submit your case.   If you are the intervenor, you want to protect your award and fight back to secure additional income for your business.
Over three decades of experience and a global reach: At Watson & Associates, LLC, with law offices in Colorado and Washington, DC,  some of our attorneys have actually worked in federal contracting agencies. We have first-hand experience with the mistakes made by contracting officers and source selection officials.
We work with both protesters and intervenor parties to assess whether the agency followed the solicitation requirements or violated procurement law.  
Having bid protest attorneys that have had intimate experience on the government's side and decades of litigation experience at the various courts can increase our client's chances of making solid arguments in bid protest cases. 
Our bid protest lawyers at Watson & Associates, LLC frequently litigate and defend cases at the agency and Court of Federal Claims (COFC). Our government contract protest lawyers have substantial depth, experience, and relative success in pursuing and defending protests.  The law firm's capability extends to litigating at the U.S. Court of Federal Claims, and bid protest appeal cases at the U.S. Court of Appeals for the Federal Circuit. 
Bid Protest Attorney Services
Our law firm handles various types of protest disputes: At Watson & Associates, our government contract protest lawyers ligate and appeal a variety of disputes including Best value evaluations; cancelation of solicitations; changed requirements and solicitation amendments; clarifications and awards without discussions; competitive range evaluations and elimination; improper debriefings; meaningful discussions; contractor past performance bid protests; improper price evaluations; Proposal analysis – Contract pricing, realism analysis, source selection and tradeoff decisions, Technical evaluation – Evaluators' scoring; Technical Evaluation – Key personnel – Bait and switch – Letters of Intent; Unacceptable or offers not in compliance with solicitation; Unbalanced pricing government protests, and more.
Bid Protest Intervenor Attorneys
As intervenor attorneys, we aggressively represent large and small businesses while preserving the company's bottom line. We also help with brief writing, motions for temporary restraining orders at the Court of Federal Claims, and more.
When the Court of Federal Claims issues a decision, government contractors may want to file a bid protest appeal at the US Court of Appeals for the Federal Circuit. Watson's government contract protest attorneys appear before the Federal Circuit Court of Appeals in high-stake cases.
Actual Agency Experience: Some of our protest attorneys have experience actually working in federal contracting agencies and have a deep understanding of the procurement evaluation process. As bid protest lawyers, we understand the mistakes made by the source selection boards and improper decisions made during the contract award process.
Where to File?
Besides filing a case at the GAO government contractor can file a protest directly to the Court of Federal Claims. Filing at the COFC is more expensive but federally-appointed judges preside over the cases. Many contractors prefer this setting if the procurements are a high-dollar amount and they need a more focused judicial opinion. You can also file a protest at the agency level. Importantly SBA size protests are filed with the contracting officer within five business days.  Size protests should not be filed with GAO or COFC.
Call Watson's Government Contract Bid Protest Attorneys
Watson's bid protest attorneys represent small businesses and large defense contractors throughout the United States and overseas. Call toll-free at 1.866.601.5518 for a Free Initial Consultation.
Wojciech Z. Kornacki
Bid Protest Attorney & Consultant
View Profile