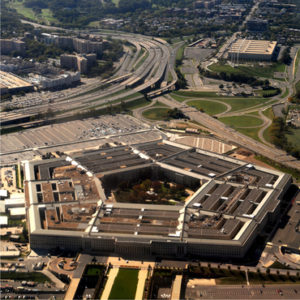 Bid Protest Attorneys
Litigating government contract bid protests can be complex and tricky. The decision on whether or not to file a protest is a tough one to make. Likewise, the decision of whether to intervene in a bid protest case is equally challenging. Bid protests generally have short deadlines. Having the right bid protest law firm on board can prove to be fruitful. 
The government issues a solicitation that sets out the evaluation terms and conditions. Your company submits a bid or intends to submit a proposal. Bid protest deadlines are critical to protecting rights. Courts will dismiss the case if you do meet the filing timelines.  
The bid protest attorneys at Watson & Associates, LLC frequently litigate and defend government contract bid protests either at the GAO or Court of Federal Claims (COFC). Our attorneys have substantial depth, experience, and relative success pursuing and defending bid protests at the various courts.  The law firm's capability extends to litigating at the Government Accountability Office (GAO), U.S. Court of Federal Claims, and bid protest appellate cases at the U.S. Court of Appeals for the Federal Circuit. If appropriate, we pursue our client's interests through agency-level protests.
Whether you are filing a pre-award protest or post-award protest, we help to first assess the merits of the case and to determine whether the agency committed legal error in its technical evaluation or whether the proposal evaluation violated procurement or constituted an abuse of discretion.
As bid protest intervenor attorneys, we also look to see if the protestor has stated a legal and factual basis for the protest. We also help with bid protest brief writing, motions for temporary restraining orders at the Court of Federal Claims, and more.
When the Court of Federal Claims issues bid protest decisions, government contractors may want to file an appeal at the US Court of Appeals for the Federal Circuit. Watson's government contract protest attorneys appear before the Federal Circuit Court of Appeals in high-stake cases.
Some of our bid protest attorneys have experience actually working in federal contracting agencies and have a deep understanding of the procurement process. We understand the mistakes made by the source selection boards and improper decisions made during the evaluation and award process.
Watson &  Associates' government contract bid protest lawyers also litigated small business SBA size protests.  When a small business's size is challenged, we serve as the protestor's legal counsel and appeals attorney if the SBA issues an improper size determination. We then file size appeals at the SBA Office of Hearing and Appeals (OHA). We understand SBA size standard laws and affiliation rules.
Bid Protest Filing Timeline
You must file your protest within ten (10) days of the date you knew or should have known of the grounds for protest if you file at the Agency or GAO. You must also file your protest at the Agency or GAO within ten (10) days of the award to trigger the automatic stay of performance.
The Court of Federal Claims does not have an official bid protest filing deadline. However, waiting too long to file can be problematic.
Where to File?
Many government contractors file bid protests at the GAO. However, a contractor can file a bid protest directly to the Court of Federal Claims. Filing at the COFC is more expensive but federally-appointed judges preside over bid protest litigation. Many contractors prefer this setting. You can also file a protest at the agency level. Small business-size protests are filed with the contracting officer within five business days. These protests should not be filed with GAO or COFC.
Contact our Experienced Government Contract Bid Protest Lawyers
Watson's bid protest attorneys represent small businesses and large defense contractors throughout the United States and overseas. Call toll-free at 1.866.601.5518 for a Free Initial Consultation.