Government COFC Protests and GAO Bid Protest Lawyers
Helping Federal Contractors and Intervenors Avoid Costly COFC and GAO Bid Protest Legal Mistakes in All States.
FREE Initial Consultation. 1-866-601-5518


With law offices in Washington, D.C and Colorado, Watson & Associates' Our team of government bid protest lawyers ensures that businesses can reduce liability while safeguarding their revenues. The law firm uses over 30 years of combined experience to handle the tough issues that arise during protest litigation. We help out clients to sift through the facts and to present the courts with the real underlying legal issues that can support a viable bid protest.
Our procurement litigation team includes several seasoned professionals who consistently work within the courts and understand how to craft sound legal arguments. We have earned a reputation for gaining favorable results for small businesses and large DOD contractors through vigorous representation.
It is also important to realize that successful bid protest efforts result from the agency taking corrective action. Thus, saving government contractors thousands in litigation fees. Our goal is to help government contractors avoid costly legal mistakes. 
Government Bid Protest Areas of Practice
Examples of Court of Federal Claims (COFC) and GAO contract protest disputes we handle include:
With law offices in Washington DC and Colorado, the COFC and GAO bid protest lawyers at Watson & Associates, LLC have successfully resolved many government contract protests for our clients. This includes small businesses and larger government contractors. Our contract protest team has represented companies challenging government contract awards, defending or intervening in an existing bid protest case, exclusions from the competitive range and other protest disputes. We represent government contractors both at the Government Accountability Office (GAO), the US Court of Federal Claims (COFC), and the Small Business Administration for Small Business Size Protests and related matters.
At Watson & Associates, LLC, the law firm has been particularly successful in filing GAO bid protests cases where the agency took corrective action. We have also served as intervenor attorneys where our clients were fortunate to retain the contract award. See some our outcomes.
Key Aspects of Filing a Government Contract Bid Protest that Watson & Associates' Can Help With:
Consulting on bid protest deadlines and the process. Incorrectly calculating deadlines can get your case dismissed. Contractors should be aware that by meeting the deadlines, agencies may have to suspend the award. At the Court of Federal Claims, this process is a little different.

Identifying a factual and legal basis for filing your protest. Failure to meet this requirement will get the case dismissed. Contractors must articulate the basis for filing a protest under strict deadlines or may be precluded from raising them later.

Helping companies to preserve their rights to a debriefing and understanding that not all debriefings suspend bid protest filing deadlines.

Responding various briefs and motions filed by the contracting agency or Department of Justice at the Court of Federal Claims Level.
We offer:
Prompt turnaround;

Detailed assessment of each case;

Competitive rates, and

Direct and sound legal advice to corporate executives.
PRE AWARD AND POST AWARD GOVERNMENT CONTRACT PROTESTS
Our government contract protest lawyers can represent you for numerous reasons during a pre-award or post-award GAO protest including:
PRE AWARD PROTEST 
POST-AWARD GOVERNMENT CONTRACT PROTESTS
Meeting procedural requirements: As a disappointed bidder or successful offeror, finding the legal and factual basis for litigating or defending a protest action can be tricky. When reviewing a substantial amount of government contract protests decisions, government contractors fall short of the legal requirements and overcoming the crucial "reasonableness test" and 'rationality" arguments needed to prevail.
Complying with 4 CFR Part 21 (GAO protest regulations) can be confusing. Knowing how to articulate that the government acted unreasonably in your protest letter is often very difficult for contractors.  Also, meeting the legal burden of proof or preventing your case from being dismissed is essential. 
Nationwide representation: With law offices located in Washington, DC and in Colorado, at Watson & Associates, LLC, our GAO bid protest lawyers frequently represent large and small businesses that are either seeking to file a contract protest or intervene into an existing case.
Developing a strong legal position early is essential: Except for information from protective orders, we involve our clients throughout the process. We have a track record of gaining successful outcomes with government affairs and meaningful results for companies nationwide. 
Over 30 years of government contracting experience. We have vast experience in the various substantive areas involved at the pre-award and post-award protest stages. 
AGGRESSIVE LEGAL REPRESENTATION
A detailed assessment of the legal merits.

Competitive rates when compared to larger firms.

Deep understanding of the bidding and source selection process.

CEO's get direct feedback on the merits based on actual court decisions.

Experience with complex procurement relations and substantive matters.

Experience at GAO, Court of Federal Claims and U.S. Court of Appeals for the Federal Circuit.
After evaluating the merits of each case, our bid protest attorneys will explain the strengths and weaknesses of each case, while helping clients to make an informative decision. It is clear the contracting agencies make flawed evaluation decisions. The essential element of prevailing is to put forth the best possible case.
Call us at 1-866-601-5518 for FREE Initial Consultation.
Representation for COFC and GAO Protest Intervenors and Awardees
Avoid interested party challenges from contracting agencies: If you are the winning offeror, deciding to intervene in an existing case litigation can have benefits.  Watson's Court of Federal Claims and GAO bid protest law firm frequently represent awardees or other interested parties by intervening in the case and protecting their rights to the award.
Becoming a bid protest intervenor requires government contractors to meet certain legal requirements. Watson's government contract law attorneys guide awardees through the intervention process.
See our SBA Bid Protest Page for Services We Offer
HISTORY OF FAVORABLE RESULTS
NATIONWIDE AND OVERSEAS CLIENTS
We help federal contractors regardless of state: With law offices in Washington, D.C. and Colorado, our GAO bid protests lawyers are geographically positioned to represent DOD contractors in various industry groups throughout the U.S. and overseas when agencies make unlawful procurement award decisions.
Our attorneys help contractors avoid costly legal mistakes: We have found that government contractors, filing a GAO protest without an attorney, are sometimes exposed to costly legal and procedural mistakes. Whether you are the intervenor or the offeror, we will make sure that your protest letter is supported by legal authority and well-grounded. We also keep a keen eye on preserving our client's right to any potential appeals.
Protest help with pricing and best value evaluations: The vast amount of successful bid protests come from challenges to the agency's pricing evaluations. Our government bid protest attorneys sift through the facts and seek out mistakes made by the government. In other situations, the agency's best value and trade-off decisions may not follow the solicitation's requirements. These are areas where our law firm can help.
Bid protest help for small businesses and large DOD contractors.  Our bid protest lawyers frequently help smaller or larger business to develop sound legal arguments to show how the agency acted unreasonably or failed to comply with procurement law.
Experienced Court of Federal Claims and GAO Government Contract Protests Lawyers
Our government contract protest attorneys offer over 30 years of experience in federal government procurement law.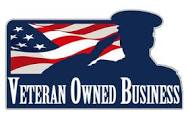 Watson's Government Protest Practice Group includes former contracting officials with valuable insight into actual agency source selection practices. 
We often work clients' corporate counsel that may not fully understand Court of Federal government contract protests and GAO bid protest regulations and the unique pitfalls.
We have worked on the inside of the federal government and understand agency mistakes made during source selection;

Our GAO bid protest attorneys help to overcome standard agency tactics to dismiss your case and frequently see the common mistakes made by contractors who try to represent themselves;

We approach bid protest with supported legal authority that helps your position;
COFC and GAO bid protest rules help us formulate viable strategies that convey a strong message to the agency, which can potentially force them to take corrective action instead of making our clients spend thousands in unnecessary bid protest litigation.
Preserve your appeal rights early in the process. Our government contract protest attorneys are experienced in the various nuances that surface in GAO, agency level or Court of Federal Claims issues. We understand the importance of raising arguments during the initial protest stages. Failure to raise certain issues early may impact your future litigation rights should you decide to take your government protest to a higher level.
If you have received an adverse ruling from GAO, call us about additional remedies.
What Should You Do Before Filing a Bid Protest?
Request a debriefing. Immediately upon receiving notice of the award, send a written request to the agency for a debriefing. Please be aware that not all debriefings are "required." Only required debriefings delay the actual filing deadline. You do not want to miss the deadline because of confusion.

If the procurement was NOT conducted under FAR 15 (negotiated contracting), then a debriefing is generally not required to file a government contract protest.

Write down specific reasons for filing a government contract protest. Your attorney will want to know these factors during the initial consultation.
Learn about the GAO protest process.
To Avoid Costly Mistakes, Get a Free Copy Of Your Bid Protest Checklist
Call Our Court of Federal Claims & GAO Government Contract Award Protest Attorneys
If you do not meet the short protest deadlines, will give up your rights. Call our government contract award protest law firm if you are looking for serious solutions to intervening or challenging a government contracting agency's error through filing GAO bid protests.  Contact the Court of Federal Claims and GAO protest attorneys at the law firm of Watson & Associates toll-free at 866-601-5518 or 202-827-9750 in Washington DC. We also help with SBA size protests.
Our Government Contracts and bid protest law firm provides legal counsel to contractors throughout the United States and overseas including Alabama, Alaska, Arizona, Arkansas, California, Colorado, Connecticut, Delaware, Florida, Georgia, Hawaii, Idaho, Illinois, Indiana, Iowa, Kansas, Kentucky, Louisiana, Maine, Maryland, Massachusetts, Michigan, Minnesota, Mississippi, Missouri, Montana, Nebraska, Nevada, New Hampshire, New Jersey, New Mexico, New York, North Carolina, North Dakota, Ohio, Oklahoma, Oregon, Pennsylvania, Rhode Island, South Carolina, South Dakota, Tennessee, Texas, Utah, Vermont, Virginia, Washington, Washington DC, West Virginia, Wisconsin, Wyoming, and Virgin Islands. Call our government contract protest attorneys today for immediate help. 1-866-601-5518.
Watson & Associates litigate GAO cases, Court of Federal Claims Bid Protests, agencies, and the SBA. We practice exclusively in federal contract law in Washington, DC and cannot use sensitive information gathered from previously-litigated cases to cause an unfair advantage for clients.