COFC & GAO Bid Protest Attorneys
COFC Protest Lawyers, Bid Protest Law Firm & GAO Protest Attorneys
By Complying With Bid Protest Laws at the GAO and COFC, You Can Minimize the Chance of Getting Your Case Dismissed. FREE INITIAL CONSULTATION – 1 (866)-601-5518.
Government Contract Protest Attorneys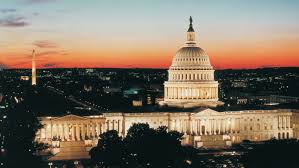 THE POWER OF CHALLENGING THE AGENCY'S AWARD DECISION
Although the federal procurement's legal system can be very intimidating, federal agencies can be wrong. Interested contractors can receive their non-selection letter and simply move on.  The inappropriately- awarded contract can be the result of common mistakes made during the evaluation of your proposal.
In some cases,  the government's decision can be reversed with a Court of Federal Claims or GAO bid protest when using an experienced bid protest attorney.
Experience Matters
Filing or defending a bid protest begins with knowing how legal the system works and using the rules to your advantage. Watson & Associates, LLC  COFC and GAO protest attorneys have been representing federal government contractors for over a decade.  California defendants for more than five decades. The firm has achieved favorable results for clients across the country and continues to aggressive represent protestors and intervenors.  When a FAR protest case is examined by a skilled bid protest law firm,  potential causes for the contracting agency's adverse decision are discovered. The government contract process is designed to give companies and interested parties a chance to present their case before the Court of Federal Claims or GAO. There are strict deadlines. Contact an attorney for immediate help
Not every case is a winning case

Understanding the vast deference given to government contracting agencies when selecting contractors for an award is the beginning of the analysis for any bid protest case.
Does your case show that the agency either failed to follow the expressed solicitation requirements or violated procurement law? It must, or your case will fail.

If your bid protest remotely leans towards your mere disagreement with the agency's decision, then your case will be either dismissed up front or receive an adverse decision at the end.

Our FAR protest law firm looks at all of the above factors and more to properly develop your case.
NATIONAL AND OVERSEAS REACH
With law offices in Washington, D.C and Colorado, Watson & Associates' bid protest law firm and  Court of Federal claims bid protest lawyers ensures that contractors properly assess their cases for viability and to increase their chances for a more favorable result.
COFC and GAO Bid Protest Attorney Services
THE STRATEGY OF PICKING THE RIGHT FORUM TO LITIGATE
Just like any other process, there are pros and cons. Depending on the level of the contract and the issues presented, there might be a valid reason to select one court over another. The following are some examples of Court of Federal Claims (COFC) and GAO bid protest disputes that we handle include:
Some of our legal professionals are former government contracting personnel and know both sides of the argument. Such ingredients could present you with a stronger edge.
TO SPEAK TO AN ATTORNEY AND GET A FREE INITIAL CONSULTATION, CALL OUR LAW FIRM AT 1-866-601-5518.
Government contractors can preserve any rights to appeal by adequately developing a record early in the process.

The law firm uses over 30 years of combined experience to handle the tough issues that arise during litigation.

We help out clients to sift through the facts and to present the courts with the real underlying legal issues that can support a viable bid protest.

Our goal is to help government contractors avoid costly legal mistakes. Successful protests only occur if you first meet the basic legal and procedural requirements.
WE HELP SMALL BUSINESSES AND LARGER DOD CONTRACTORS TO OVERCOME DANGEROUS LANDMINES IN BID PROTEST LITIGATION
Our government contract bid protest lawyers can represent you for numerous reasons during a pre-award or post-award GAO US protests including:
GOVERNMENT CONTRACT AWARDS – PRE AWARD PROTEST 
POST-AWARD GOVERNMENT CONTRACT PROTESTS
Meeting US Government Contract Bid Protests Procedural Requirements
 As a disappointed bidder or successful offeror, finding the legal and factual basis for litigating or defending a protest action can be tricky.
When reviewing a substantial amount of bid protests decisions, government contractors fall short of the legal requirements and overcoming the crucial "reasonableness test" and 'rationality" arguments needed to prevail. See also information about the arbitrary and capricious definition.
Complying with 4 CFR Part 21 (GAO bid protest regulations) and FAR Part 33 can be confusing. Knowing how to articulate that the government acted unreasonably in your protest letter is often very difficult for contractors. 
Meeting the legal burden of proof or preventing your case from being dismissed is essential both at GAO and COFC. 
Developing a strong legal position early is essential: Except for information from protective orders, we involve our clients throughout the process. We have a track record of gaining successful outcomes with government affairs and meaningful results for companies nationwide.  
 COFC and GAO Bid Protest Law Firm for Intervenors and Awardees
Avoid interested party challenges from contracting agencies: If you are the winning offeror, deciding to intervene in an existing case litigation can have benefits.  Watson's Court of Federal Claims and GAO bid protest law firm frequently represents awardees or other interested parties by intervening in the case and protecting their rights to the award.
Becoming a bid protest intervenor requires government contractors to meet certain legal requirements. Watson's government contract law attorneys guide awardees through the intervention process.
NATIONWIDE AND OVERSEAS HELP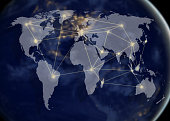 Our bid protest attorneys can help federal contractors regardless of state: With law offices in Washington, D.C. and Colorado, our GAO bid protests lawyers are geographically positioned to represent DOD contractors in various industry groups throughout the U.S. and overseas when agencies make unlawful procurement award decisions.
Our attorneys help contractors avoid costly legal mistakes with bid protest litigation. We have found that government contractors, filing a GAO protest of government contract awards without an attorney, are sometimes exposed to costly legal and procedural mistakes.
FAR protest help for small businesses and large DOD contractors.  Our bid protest law firm frequently helps smaller or larger business to develop sound legal arguments to show how the agency acted unreasonably or failed to comply with procurement law.