FAR 42.12 Government Contract Novation Agreement Lawyers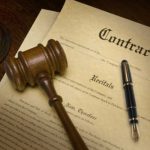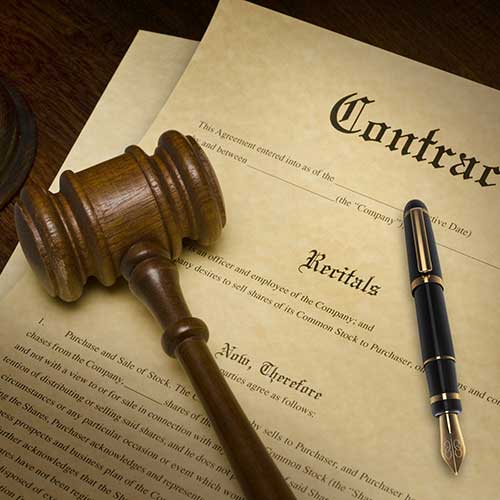 When you are buying or selling a business that involves federal government contracts, having a federal government contract novation agreement under FAR 42.12 may be necessary under the Federal Acquisition Regulations (FAR).  When a corporation accepts legal responsibility for a contract, it is called an agreement of novation. Having an experienced novation law attorney can uncover crucial errors and violations of FAR novation of contract rules. The responsible contracting officer does not have to approve a novation agreement. As a result, your whole deal can fall through and create unnecessary frustration and turmoil. We provide guidance to contractors regarding contract novation settlement solutions.
REQUEST A FREE CONSULTATION
THE CLIENT'S EXPERIENCE
"Our agency is extremely appreciative of the consultation and direction that Theodore Watson and his associates have provided us over the last five years regarding several areas of government contracting, including SBA and FOIA.
Mr. Watson has a distinct talent to immediately get to the heart of each issue and provide timely and concise guidance. In addition, his background as a former government Contracting official provides a unique insight into the mechanisms of federal contracting."
Michael Sabatier, Blaine Warren Advertising, LLC
Make Sure the Business Buying and Selling Transaction Meets FAR Novation Agreement Rules
Our Federal Novation of Contract Law Attorneys Help Clients Across the Country
Government Contract Novation Rules – Our Expertise Counts
FAR 42.12 Help With Large & Small Business Government Contract Novation Settlement Solutions and Agreements
Government contract novation agreement rules must be complied with before the contracting officer will approve the purchase and sale of a company that has government contracts under FAR 42.12. Watson's federal novation law attorneys have decades of experience in the federal procurement marketplace and provide high-level guidance regarding novation settlement solutions. Minimize costly mistakes in the contract novation process under FAR 42.1204.
FAR Novation Agreement Compliance
Government contract novation agreements must meet the FAR novation agreement requirements. However, when the government reviews the actual documents, they sometimes find critical mistakes with the supporting documents. Watson's novation contract law and agreement of novation attorneys can help.
Reduce Affiliation From FAR 42.12 Government Contract Novations
When small businesses enter into a government contract novation agreement, there other potential affiliation issues that can lead to dangerous results under SBA rules. As FAR 42.12 government contract novation law attorneys, we will assess your case and the underlying facts to minimize SBA violations.
High-Level Government Contract Novation Law Consulting
The FAR novation of contract process takes a deep legal analysis of the underlying facts. The government does not have to approve your contract novation request. Our government contract lawyers and consulting professionals help to eliminate the obvious red flags by offering to manage the entire novation process from beginning to end. We interact with local attorneys on local and state matters while complying with federal novation laws.
Sound Legal Advice & Guidance
Not all assignments of contract or FAR novation of contract deals will be immediately approved by the government. Unless there is minimal risk and the entire transaction is in the government's "best interest" then your agreement may not be approved. Call our government contract novation lawyers for immediate help.
Help With Government Small Business Rules
Besides losing a federal contract after the government contract novation agreement is signed and approved, there a few situations where participants can be involved in government contract fraud or suspension and debarment proceedings resulting from a business purchase and sale deal. Watson's government contract novation lawyers can provide immediate help.
SCHEDULE A FREE CONSULTATION
The attorneys at the law firm of Watson & Associates offer Government Contracting Legal Services in
Washington DC, Virginia, Maryland, Colorado and Nationwide.