FAR Novation Agreement, Government Novation of Contract Lawyers, FAR 42.12 Attorneys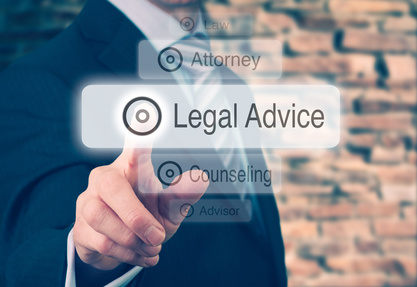 Are you buying or selling a business that involves federal government contracts and want to increase your chances of getting a novation of contract approved?
Discover and avoid the most costly mistakes made by federal government contractors.

Better position yourself for success under the FAR novation process.

We have a track record of getting government contract novation agreements approved.
Nationwide Help With Federal Contract Novation Agreements
FREE INITIAL CONSULTATION 1.866.610.5518
If you are looking to buy a business or sell a business that involves existing government contracts, there are certain nuances of the novation process that you should be aware of. Failure to understand the government contracts and FAR novation agreement rules can be problematic.
Understand the Contracting Officer ("CO") DOES NOT HAVE TO approve your novation agreement.

Knowing how the government benefits from the novation contract is the first step in putting your package together.

Every situation is different. Get focused attention on your specific facts instead of cookie-cutter approaches.
DISCOVER POTENTIAL PITFALLS AND AVOID THEM
There is more to the novation agreement government contracts process than simply filling out forms. We help with the following:
Make sure that your small business status is still in place
Assessing whether your asset purchase and transfer really true assets in the government's eyes
Did you know that if you are purchasing a division of one company, the past revenues can actually hurt your small business status? These are all areas where our novation contract law attorneys can help.
At Watson & Associates, LLC our government novation contract law lawyers help clients to develop and propose a more acceptable contract novation agreement package to the contracting officer. FAR 42 has specific requirements for novation of government contracts.
Get help from beginning to end

We work with state attorneys to make FAR novation agreement rules are in order

Avoid costly mistakes with asset transfers and Anti-Assignment Act violations

Prompt turnarounds 
Our federal government procurement attorneys can help with assessment of asset purchase sales and prepare our clients to ultimately get through the buying and selling process.
Understand that the contracting officer is not obligated to approve your novation agreement 
What We Do? Detailed Help Through the Novation of Contract Process
Depending on what type of business sale you are involved with (stock purchase or asset purchase) Watson's federal novation of contract attorneys will help you from the beginning of the business sale all the way through approval of the novation agreement by the contracting officer. The law firm helps transferors or transferees with:
Assessing the overall business sale for potential problems under FAR 42.12

Working with client's corporate attorneys to validate and resolve potential novation contract problems.

Preparation of government contract novation agreement

Reviewing asset purchase agreements to make sure that our client is not simply selling government contracts.

Overseeing the entire process if requested
To speak with a FAR novation agreement attorney, call Watson & Associates at 1-866-601-5518.
Novation Definition and Meaning?
Under federal procurement laws, the novation definition and meaning may be somewhat different that in the commercial sector. A novation contract is appropriate when the party to contract somehow assigns their obligations under a current federal contract to a new party. In government contracting, the agency refers to the new part as a successor in interest.
The Anti-Assignment Act prohibits the sale of government contracts. In other words, unless the contracting officer decides that it is in the government's best interest to novate a contract, then the government is not obligated to accept a novation agreement. 
If the only asset purchased is a government contract, there could be problems.

Contractors fail when the contracting officer is suspect of the actual assets sold.
FAR 42.12 Novation Agreement Government Contracts Requirements in Asset Purchase Sales
Under FAR 42.12 novation of contract requirements, the contracting officer can entertain a government contract novation when asset purchase sales arise. When novating government contracts, the government will scrutinize the asset purchase agreement to make sure that there are true assets being transferred.
Generally, a novation agreement is not required in a stock purchase sale.
At Watson & Associates, our contract novation law lawyers will weigh in and provide insight to transferors or transferee's and advise on the potential legal issues that can arise. See additional information about government contract novations.
Government Novation of Contract Documents FAR 42.12
When government contractors seek approval of contract novations, they must provide the following:
Three signed copies of the proposed novation agreement

One copy each of the following:

The document describing the proposed transaction, e.g., purchase/sale agreement or memorandum of understanding.

A list of all affected contracts between the transferor and the Government

Evidence of the transferee's capability to perform.

Any other relevant information requested by the responsible contracting officer.
Under FAR 42.12 novation clause, there are several other compliance issues required for novation  law transactions.  This is where Watson's government contract lawyers can help.
WE HELP CLIENTS INVOLVED WITH NOVATION GOVERNMENT CONTRACTS PROBLEMS REGARDLESS OF STATE
Our federal novation of contract services cover businesses in all states. We assist federal small businesses with FAR novation agreement legal services in Alaska, Arizona, Arkansas, California, Colorado, Connecticut, Delaware, Florida, Georgia, Hawaii, Illinois, Indiana, Kansas, Louisiana, Maine, Maryland, Massachusetts, Michigan, Minnesota, Mississippi, Missouri, Montana, Nebraska, Nevada, New Hampshire, New Mexico, New York, North Carolina, Ohio, Oklahoma, Pennsylvania, Rhode Island, South Carolina, Tennessee, Texas, U.S. Virgin Islands, Utah, Vermont, Virginia, Washington, Washington, DC, West Virginia, Wisconsin, and Wyoming.
Cities in which our novation government contracts lawyers help contractors include Anchorage, AK; Atlanta, GA; Austin, TX; Chicago, IL; Colorado Springs, CO; Dallas, TX; Denver, Colorado; Indianapolis, IN; Las Vegas, NV; Los Angeles, CA; Miami, FL; Philadelphia, PA; San Antonio, TX; San Diego, CA; San Francisco, CA; San Jose, CA; Santa Clara, CA; and Tampa, FL.
Contact Our Novation Government Contracts Law Firm
For help with novation agreement government contracts under FAR 42.12, call Watson's novation of contract law firm at 1-866-601-5518 for immediate help.