Government Novation Contract Law Attorneys
When buying or selling a company with federal contracts involved, our government contract novation law attorney help you to oversee the entire process while making sure that your documents and agreements do not violate the Anti-Assignment Act or FAR contract novation law regulations. Nationwide help for federal contractors.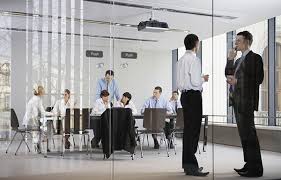 If you are a buying or selling a business with existing federal government projects you should be aware of the differing rules about the assignment of contract laws and government contract novation agreements under the Federal Acquisition Regulations (FAR).  
At Watson & Associates, LLC, our government contract attorneys frequently help small businesses and larger DOD companies with legal services to avoid some of the most costly legal mistakes seen to date in FAR novation of contract law. 
We help by paying attention to the details of the buying-selling transactions while reviewing the buy-sell deal as the government attorneys would.

Violation of the Anti-Assignment Act is what each buyer and seller want to avoid.

Get help with SBA Program small business assignment and transactions (8a, HUBZOne).
Government Novation Law Attorney Services
The law firm helps transferors or transferees from the beginning of the assignment and novation process through CO agency approval with:
Assessing the overall business sale for potential problems under FAR 42.12 legal requirements.

Working with client's corporate attorneys to validate and resolve potential problems with the 

assignment of contract

 or sale.

Preparation of government novation agreements

Working with local business attorneys that may not be experienced in government contract law

Pre-sale consulting

Novation construction help

Reviewing asset purchase agreements to make sure that our client is not violating the Anti-Assignment Act.

Overseeing the entire process and transfer from beginning to end

Drafting federal government construction agreements 

Compiling the contract novation letter as per FAR 42.12

Assessing the unique rules involved with assignment and novation of government contracts for small businesses (8a etc.)
To speak with a FAR novation contract law attorney about your contract transfer, call Watson & Associates at 1-866-601-5518.
At Watson & Associates, LLC our government novation in contract law attorneys help small businesses and larger DOD contractors to develop and propose a more acceptable agreements package to the CO. FAR 42.12 has specific requirements. Both the seller and buyer should understand the FAR clauses before they commit.
SBA 8(a) Businesses

HUBZone Companies

GSA novation sales
As federal government novation contract law attorneys, we help with assessment of asset purchase sales,  pre novation consulting, novation of contract in construction projects, and prepare our clients to ultimately get through the buying and selling process. At our clients' request, we oversee the entire transactional process and can work with local attorneys to make sure that the federal regulations fit into the overall buying and selling process.
Federal FAR Novation of Contract Meaning? 
Under federal procurement laws, the FAR novation legal definition may be somewhat different than in the commercial sector. Where the commerical section allows for buying and selling contracts, the federal government has a unique set of rules.
What is a novation agreement?
Novation agreements for government projects are appropriate when the party to contract somehow assigns their obligations under current federal guidelines to a new party. In government procurement, the agency refers to the new part as a successor in interest.
If the contract is already novated without government approval, the seller could be in breach.

Under federal rules for novation of contract, government projects cannot be novated unless the FAR requirements are met.

Get help with SBA program contract novations (8(a) and HUBZone.
Who Approves Government Contract Novation Agreements or A

ssignment of Contract?
When you finally compose the contract novation package, you will submit it to the administrative contracting officer ("ACO"). The CO will then coordinate the novation process and assignment of contract on behalf of all interested federal agencies.
FAR Novation Contract Law & Asset Purchase Sales
Conducting an asset purchase sale will generally require a contract novation under FAR 42.1204. Having a contract novation law attorney that understands the ground rules can avoid many pitfalls and costly legal mistakes.
For example, when novating government contracts, the government will scrutinize the asset purchase agreement to make sure that there are true assets being transferred.
Generally, a contract novation agreement is not required in a stock purchase sale.

The CO still needs to be involved in the process
When it comes to asset purchase sales, the federal agency tends to favor some assignment of contract transactions over others. The government will more than likely approve a novation agreement for government s project that involves a business sale where all of the assets of the performing contractor are sold, or the sale of all assets involved in performing the project.
When there is a merger or acquisition involved, FAR novation contract law and the Anti-Assignment Act is triggered and the M&A transaction will require more scrutiny by the government. Note that FAR 42.1204(a)(2)(ii) does given the government agency discretion to weigh in. It is always advisable to get the agency involved as early as possible and secure written confirmation that novation agreements are not required.
At Watson & Associates, our government contract novation law attorneys will weigh in and provide insight to transferors or transferee's and advise on the potential legal issues that can arise. See additional information about government novations.
Speak to an Attorney & Get a Free Initial Consultation
Contact Our FAR Novation Contract Law Lawyers
For help with federal government contract novation agreements, assignment of contract under FAR 42.12 or novation in construction contracts, call Watson's  FAR novation contract law firm at 1-866-601-5518 for immediate help.