Government Contract Novation Agreement Consulting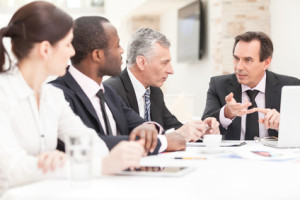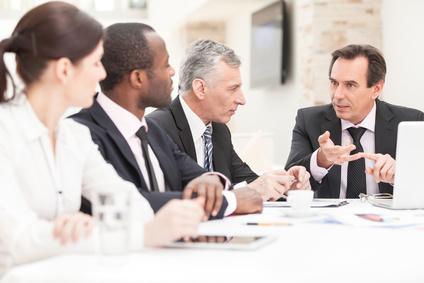 FEDERAL CONTRACT NOVATION HELP FOR CONTRACTORS IN ALL STATES. 
Avoid Unnecessary Headaches with the Government Contract Novation Process.
Increase the Chance of Business  Sales Getting Contracting Officer Approval
Avoid Violating the Anti-Assignment Act When Executing a Government Contract Novation.
Our Novation Lawyers Help Federal  Contractors and Companies in ALL STATES
Does your purchase or sale impact your small business status ? There are all important considerations for the furture.
Get a Free Initial Consultation. 1-866-601-5518.
The Federal Acquisition Regulations (FAR Novation Agreements) do not Mandate that the Government is always obliged to approve your novation agreement. The last thing you want to experience is that after substantial negotiations with the buyer or seller, the contracting officer disapproves the novation agreement.
With law offices in Washington, DC and in Denver Colorado, At Watson & Associates, LLC  experienced federal novation of government contracts attorneys frequently help clients nationwide to navigate through the confusing process. The goal is to help make the buying or selling transition a lot smoother while satisfying the contracting officer's needs. 
Government Contract Novation Consulting Services
Assessment of facts involved with your purchase and sale for potential violation of government contract novation law

Oversight of state attorney transactions for FAR novation compliance

Preparation of documents in compliance with FAR novation requirements

A-Z Government contract novation consulting services

GSA novation agreement matters

Help with contract novations when buying or selling a business
At Watson & Associates, LLC our government contract novation lawyers help clients to develop and propose a more acceptable contract novation agreement package to the contracting officer. FAR 42.12 has specific requirements for novation of government contracts.
Get help from beginning to end

We work with state attorneys to make novation agreement FAR rules are in order

Avoid costly mistakes with asset transfers and Anti-Assignment Act violations
Prompt turnarounds 
Get Detailed Help Through the Novation Process
Depending on what type of business sale you are involved with (stock purchase or asset purchase), the novation agreement government contracts process under FAR 42.12 can have its ups and downs. As the buyer or seller, you want to make sure that you understand what the government's interests are. Only then can you intelligently move forward. By understanding the novation process, you can minimize unnecessary delays while getting the contracting officer to buy off on your plans. Watson's federal novation agreement FAR attorneys will help you from the beginning of the business sale all the way through approval of the novation agreement by the contracting officer. Our Novation law firm can help with:
Assessing the overall business sale for potential problems under Novation Agreement FAR 42.12 guidelines

Working with client's corporate attorneys to validate and resolve potential novation contract problems.

Preparation of government contract novation agreement

Reviewing asset purchase agreements to make sure that our client is not simply selling government contracts.

Overseeing the entire

novation vs assignment

process if requested
What Can You Do to Minimize the Possibility of the Contracting Officer's Disapproval of Request for Novation of The Contract? 
As stated before, if your novation does not fall within the purview of what is in the Government's interest, then the CO does not have to approve government contract novation agreement FAR requests. This can create a problem if you have already executed the buy-sell agreements with no protections in place. Under FAR novation contract law, regardless of the private execution of the novation agreement, your company is still obligated to perform the contract. If you do not perform, then you are subject to termination for default. Things that you can do to increase the chances of getting your novation agreement approved include:
Keeping the CO involved in the initial stages of your negotiations with the buyer or seller. CO's don't want to be surprised with a request for contract novation approval.

When you submit your

contract novation letter

, you may want to explain how the transfer of your contract to the buyer or seller would arguably be in the government's interest.

What past performance does the new owner have that the agency should consider

Consider talking about the reduction of risk of non-performance
As federal government contract law attorneys, we help in all aspects of the novation process.
What is the Process When There is a Potential Conflict of Interest? 
One of the things that the CO must do when deciding whether to approve your novation of government contracts request is to assess whether there is a potential conflict of interest under FAR 9.5. If there is, and it cannot be resolved, and there is a still a decision that it is in the best interest of the government to approve the novation of contract, then you would want to submit a request for a waiver under FAR 9.503 .
Discover Potential Pitfalls in the Government Contract Novation Process and Avoid Them
 There is more to the government contract novation process than simply filling out forms. We help with the following:
Making sure that your small business status is still in place

Assessing whether your asset purchase and transfers are really true assets in the government's eyes (this is one area where government attorneys scrutinize novation contracts.
Our federal government procurement attorneys can help with the assessment of asset purchase sales and prepare our clients to ultimately get through the buying and selling process.
Understand that the contracting officer is not obligated to approve your novation agreement
What is a Novation Agreement?
Under the federal procurement context, a contract novation agreement is a contract between the original parties to contract to substitute one of the parties. FAR  42.12 governs novation of the contracts for federal projects. The contracting officer must approve the agreement before it is binding. If you are buying or selling a business with federal contracts, you should be familiar with the novation process and the nuances involved with novation of government contracts.
Novation Meaning?
Under federal procurement laws, the novation meaning may be somewhat different than in the commercial sector. A novation of contract is appropriate when the party to contract somehow assigns their obligations under a current federal contract to a new party. In government contracting, the agency refers to the new part as a successor in interest.
The Anti-Assignment Act prohibits the sale of government contracts.
In other words, unless the responsible contracting officer decides that it is in the government's best interest to novate a contract, then the government is not obligated to accept a novation agreement. 
If the only asset purchased is a government contract, there could be problems.

Contractors fail when the contracting officer is suspect of the actual assets sold.
When you are involved in a purchase and sale of a business, it is important to assess the possibility that option years to existing contracts may not be extended. This is a risk for the buyer of a stock purchase novation contract. When there is such a potential problem, the value of the sale of the business may be impacted.
What happens of the buyer's small business status expires? Would the small business status be gone?
Generally no. The rule has been that once you were a small business at the initial bidding and award stage, then you should be fine. The contract novation should not impact your status as a small business. 
Does Your Stock Purchase Sale Mean that The Government Has to Approve Your FAR Novation Agreement?
Obviously, FAR 42.12 suggests that your novation agreement is unnecessary when there is a change in the ownership of a contractor as a result of a stock purchase, with no legal change in the contracting party, and when that contracting party remains in control of the assets and is the party performing the contract. However, under FAR novation law, when you execute stock purchase agreement, you should, by all means, seek approval of the contracting officer ahead of time.
The key to any approval of a FAR novation agreement is to get the contracting officer involved as soon as possible. Arguably if the government's interest in jeopardy, there may be an exception.

Remember that approval of your novation of contract agreement depends on what is in the best interest of the government.
To speak with a FAR novation law attorney, call Watson & Associates at 1-866-601-5518.
Does Your Executed Business Sales Documents Bind the Federal Government? When you executed a buy-sell agreement or an asset purchase agreement, the executed agreement does not automatically force the contracting officer to approve the novation of contract? The agency will only approve your contract novation letter for your private sale or purchase when it is in the best interest of the government.
You should always include the contracting officer in the loop from the beginning

There are a few ways to reduce risk if the contracting officer does not approve your contract novation
Required Government Contract Novation Documents FAR 42.12o4
When government contractors seek approval of contract novation agreements they must provide the following:
Three signed copies of the proposed agreement

One copy each of the following:

The document describing the proposed transaction, e.g., purchase/sale agreement or memorandum of understanding.

A list of all affected contracts between the transferor and the Government

Evidence of the transferee's capability to perform.

Any other relevant information requested by the responsible contracting officer.
Under FAR 42.12 contract novation clause, there are several other compliance issues required for novation law transactions.  This is where Watson's government contract novation consulting professionsals can help balance the interest of the contractor and the government.
WE HELP CLIENTS INVOLVED WITH FAR NOVATION  PROBLEMS REGARDLESS OF STATE
Our Federal contract novation law attorneys provides legal counsel to defense contractors throughout the United States and overseas including Alabama, Alaska, Arizona, Arkansas, California, Colorado, Connecticut, Delaware, Florida, Georgia, Hawaii, Idaho, Illinois, Indiana, Iowa, Kansas, Kentucky, Louisiana, Maine, Maryland, Massachusetts, Michigan, Minnesota, Mississippi, Missouri, Montana, Nebraska, Nevada, New Hampshire, New Jersey, New Mexico, New York, North Carolina, North Dakota, Ohio, Oklahoma, Oregon, Pennsylvania, Rhode Island, South Carolina, South Dakota, Tennessee, Texas, Utah, Vermont, Virginia, Washington, Washington DC, West Virginia, Wisconsin, Wyoming, and Virgin Islands. Call our federal contract novation consulting firm today for immediate help. 1-866-601-5518. We help with novation of contract cases in  Dubai, Afghanistan, Iraq contractors and Saudi Arabia
Cities in which our federal government contract novation lawyers offer legal counsel and intervene in bid protests include Anchorage, AK; Atlanta, GA; Austin, TX; Chicago, IL; Colorado Springs, CO; Houston, San Antonio,  Wichita Falls, Dallas, TX; Denver, Colorado; Indianapolis, IN; Las Vegas, NV; Los Angeles, CA; Miami, FL; Philadelphia, PA; San Antonio, TX; San Diego, CA; San Francisco, CA; San Jose, CA; Santa Clara, CA; and Tampa, FL.
Contact Our Government Contract Novation Law Firm
For help with novation of contracts under FAR 42.12, call Watson's government contract novation law firm at 1-866-601-5518 for immediate help.