Federal False Claims Act Qui Tam Defense Lawyers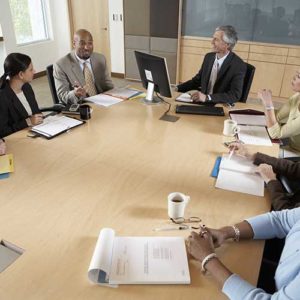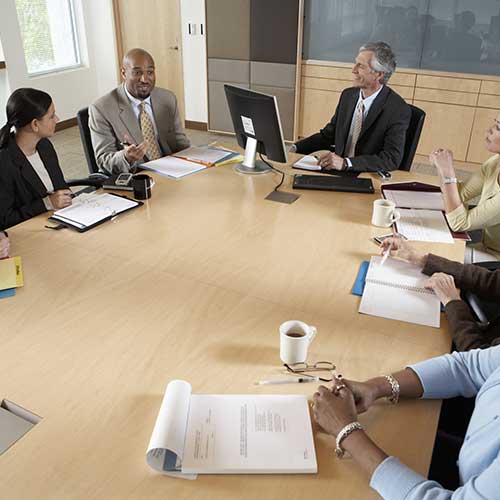 Watson & Associates' False Claims Act and Qui Tam Defense Lawyers Aggressively Defend Large and Small Federal Government Contractors Facing False Claims Act Allegations. We Understand Federal Contracting and the Common Legal Issues that Arise. Our Goal is to Minimize the Costly Legal Mistakes Made By Small Businesses and Large Corporations Nationwide and Overseas.
Watson& Associates' government contract attorneys provide legal defense to clients involved in government fraud cases. When the Qui Tam lawsuit is filed for alleged false or fraudulent claims, government investigations can take a while(from 60 days to sometimes years). Our goal is to get to the bottom of the government's false claims allegations and develop a strong legal defense early. Doing so can solidify a company's position early and even create more negotiation power if need be.
Watson & Associates LLC has extensive experience in federal government contracting and advising clients on the False Claims Act (FCA) and defending FCA lawsuits and related civil or criminal investigations.
Our Qui Tam lawyers and  Government contractor fraud attorneys can assist  Fortune 500 and small federal government contractors with a variety of issues that can arise in a Whistleblower case or situations involving disgruntled employees making false claims complaints to either the SBA or some other federal law enforcement agency.
 Unlike many traditional criminal or civil cases,  Qui Tam actions can be premised on a variety of substantive government contracting regulations such as the Buy American Act, and violations of SBA small business regulations. (Including HUBZone and SBA 8(a), and SDVOSB laws.)
We help with allegations involving:
Trade Agreements Act

Pass-through contracting

FAR compliance matters
We also help contractors to conduct internal investigations, respond to federal government investigations, defend FCA lawsuits filed under the Federal False Claims Act, and defend against Qui Tam retaliation lawsuits. See information and tips about False Claims Act defenses for federal contractors.
With law offices in Washington DC and in Denver, CO, our False Claims Act Qui Tam defense attorneys are geographically positioned to defend federal contractors throughout the United States and overseas.
Nationwide Federal Whistleblower Qui Tam Defense Lawyers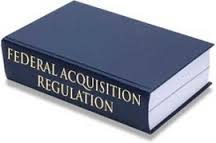 The federal False Claims Act serves as the ultimate statute used by federal law enforcement to pursue Qui Tam Cases. When a Quit Tam case is filed by a Whistleblower or Relator, if the case is successful and the United States government takes an interest in the case, the Qui Tam Relator and attorney often share in the recoveries. – either through settlement or litigation. At the Watson law firm, our Government contractor fraud lawyers and Qui Tam defense lawyers provide immediate representation from the initial investigations stage all the way through trial.
When qui tam cases under the False Claims Act (FCA) are first filed, they are to remain under seal for 60 days. During this time, the case is secret. The defendant is not even served yet, so it likely does not know there is a suit filed against it unless there are quiet rumblings or leaks. During this 60-day period, the government is given an opportunity to investigate the allegations and decide whether to join the suit or not and to retrieve money or property. Once the government makes its decision, the case is unsealed. In certain instances, this is when the defendant is served. However, in many cases, the seal is partially lifted and the defendant is served prior to the whistleblower case being made public.
The truth of the matter, though, is that a qui tam case is never under seal for just 60 days. The FCA, the government can ask for extensions of the seal period if they can show it is for good cause. This happens regularly and continuously to the point where many qui tam cases remain confidential for years.
How Long Do Qui Tam Lawsuits Stay Under Seal?
When the Relator and or his attorney files a Qui Tam lawsuit involving government contracting violations, the case is usually filed under seal. This means that the public, including the potential defendant, has no idea that the case has been filed. Despite the short period of time that the case is usually sealed ( 60-90 days), the reality is that whistleblow lawsuits can remain under seal for years. This allows the government to conduct its investigation.
For example, Qui Tam cases involving small business size violations, SBA 8(a) BD Program fraud or Service Disabled Veteran Owned Small Business (SDVOSB) fraud can take a year or more to investigate. By the time a government contractor learns that it is under investigation, the case usually has been on the books for at least a year.
What to Expect When You Defend a False Claims Act Qui Tam Case?
As a defendant or target of the federal government, you must develop a viable defense early. Waiting until an indictment or trial occurs puts you at a great disadvantage because the government has already spent a lot of resources investigating and building the case. Therefore, any settlement options at the late stages may not be very lucrative. The US attorneys may look for evidence of Qui Tam retaliation. Contractors should make sure not to retaliate against the Relator. See information about FCA retaliation.
If you are considering moving forward and defending a qui tam case, be prepared to spend quite a bit of time going through the government's investigation. You must also have a Government contractor fraud attorney or Qui Tam lawyer on board that understands the underlying laws and regulations related to the False Claims Act.
What is the Rule for Qui Tam Attorney Fees?
Under the federal False Claims Act (FCA) the prevailing plaintiff (Qui Tam Relator) in a successful Qui Tam lawsuits, whether it is the government or Relator (qui tam plaintiff ), is automatically entitled to recover attorney fees. See 31 USC 3730(d)(1) and (2). If you are a government contractor that wins a federal False Claims Act and Qui Tam litigation, you do not automatically receive Qui Tam attorney fees.
You must also show the court that the claim was frivolous, vexatious, or brought primarily to harass. This could potentially be the case when there is an alleged former employee of the contractor that brings the case. In one case, the Court granted the Defendant in the False Claims Act Qui Tam lawsuit attorney fees using the Equal Access to Justice Act. See United States ex rel. Wall v. Circle C Constr., LLC, No. 16-619, 2017 U.S. App. LEXIS 15646 (6th Cir. Aug. 18, 2017). In the Circle C Construction case, the court found that, although the federal government was the prevailing party at the trial, the Qui Tam attorney fees were available to the losing defendant as a necessary means to curtail the government's overreaching damage claims. The court said that the government's claims were "fairyland rather than actual."
What Are Common Reasons for Filing False Claims Act violations in Qui Tam Cases?
The Department of Justice (DOJ) or other federal law enforcement agencies bring Qui Tam lawsuits for False Claims Act violations in cases involving the following: Charging the government for more than was provided;
Fraudulently applying and getting government contracts;

Submitting a fraudulent application to get a government loan;

Submitting a fraudulent application for government grants;

Demanding payment for goods or services that do not conform to contractual or regulatory procurement requirements;

Requesting payment for goods or services that are defective or of lesser quality than the contracted calls for;

Submitting a government contract claim that falsely certifies that the company certifying the claim has complied with federal laws, contract terms and or regulations;

Attempting to pay the government less than is owed.
What are Civil Penalties in Qui Tam False Claims Act (FCA) Lawsuits?
If you are deemed to have violated the Federal False Claims Act (FCA), a defendant may liable for three times the amount that the government is defrauded and civil penalties of $10,781 to $21,563 for each false claim. 
In a Qui Tam lawsuit, the Plaintiff / Relator may get between 15 and 30 percent of the total recovery from the government contractor. This amount is the same whether the case settles or goes to trial. This is one reason why having a Qui Tam defense lawyer and government contracts attorney on your team is critical.
What Are Some of the Costly Mistakes to Avoid In Qui Tam Litigation Cases
 One of the most common mistakes seen in Qui Tam False Claims Act cases is that the contractor or potential defendant admits to wrongdoing without legal advice from an attorney. Many also enter into discussions with federal lawyers and investigators in the spirit of cooperation. The mistake is that the investigator may then take your statements and use them against you.
Similarly, another common mistake is to seek legal advice when the case has already significantly progressed. Oftentimes, the damage has already been done.
Another costly mistake is to confront employees who are suspected of filing a complaint. This can be dangerous and expensive because you may now be subject to Qui Tam relation sanctions.
Last, but not least, many defendant contractors retain legal counsel that is not familiar with the underlying procurement regulations. This is particularly true there are allegations of SBA program fraud, FAR violations, and Buy American Act violations. As a result, defendants may end up paying more attorney fees than necessary.
How Watson Law Firm Represents Clients Subjected to Federal Claims Litigation
For civil cases, our Qui Tam defense attorney work with our client's top management and corporate counsel to develop any strong legal defenses for litigation early. We help clients to respond to DOJ and IG subpoenas and investigations.
For criminal false claims cases, we will work with local criminal attorneys to enhance legal defenses and litigation strategies for cases involving procurement regulations. We work with our clients to build a solid defense team to fight back
Contact a Federal Qui Tam Defense Attorney & False Claims Act Defense Lawyer 
For immediate help building a strong legal defense, contact Watson & Associates' False Claims Act Qui Tam defense attorneys today at 1.866.601.5518 for a free and confidential consultation.