Qui Tam Whistleblower Defense Attorneys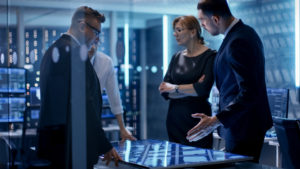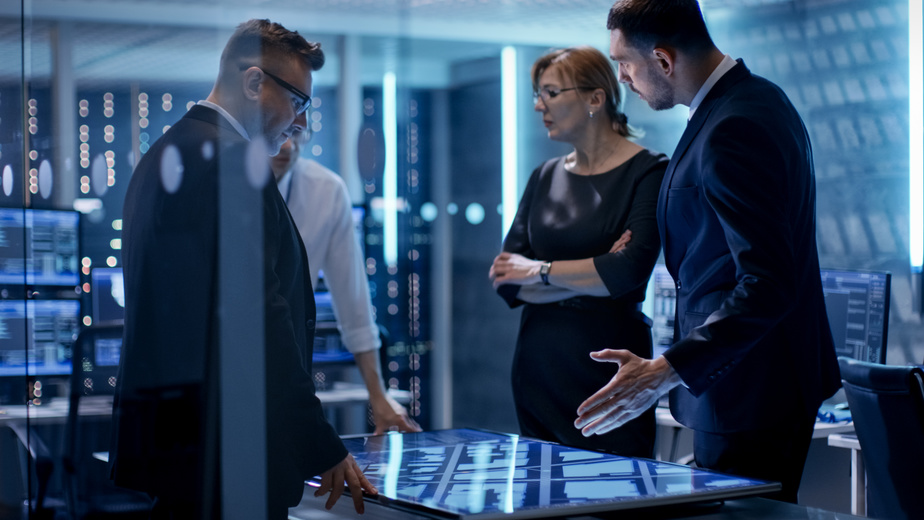 Watson & Associates, LLC Federal False Claims Act and Government Contract Qui Tam Whistleblower Defense Attorneys Provide Aggressive Legal Defense in Whistleblower Qui Tam cases. Our Goal is to Get Cases Dismissed Early and Send A Message that Our Clients Hire Attorneys that Understand the Underlying Issues that Lead to Whistleblowers and a Qui Tam Lawsuit. Our Goal is to Help Clients Avoid Some of the Most Costly Mistakes Made When Defending Qui Tam Lawsuits.
The adverse effect of Qui Tam False Claims Act verdict against your company can be crippling to say the least. Dealing with media publicity and the tolling effect of litigation before a jury can be equally daunting. Simply because there is an allegation by a whistleblower, and government intervention, does not mean that you have violated the law. The real question becomes whether you can prove that you have not. – despite the commonly-know "presumption of innocence."
With law offices in Washington, DC and in Denver, Colorado, Watson & Associates, LLC has extensive experience litigating the core issues that drive Government Contract Whistleblower Qui Tam defense cases and lead ultimately to the False Claims Act. We defend FCA lawsuits and  offer civil defense counsel and criminal defense support in cases involving procurement fraud, small business matters, Buy American Act (BAA Compliance) and regulatory compliance matters.
As False Claims Act lawyers, the law firm can conduct internal investigations, respond to government and congressional investigations (CID responses), defend Qui Tam lawsuits filed under the FCA, defend whistleblower retaliation lawsuits brought by internal employees.
When clients contact us, our Qui Tam attorneys quickly find that previous legal counsel was not familiar with the underlying issues that triggered the Qui Tam lawsuit. Often, the issues revolve around SDVOSB fraud, fraud under the SBA 8(a) Program or HUBZone Program; BAA compliance or some level of violating SBA affiliation and control regulations. We also help wit FAR compliance allegations and more. If you are looking for a government contract whistleblower attorney that defends government contractors our firm can help.
Qui Tam Defense Attorneys & False Claims Act Defense Lawyers
Almost all federal false claims act and government contracting qui tam litigation stem from underlying procurement regulations. Once the Qui Tam lawsuit is filed on behalf of the Government, then federal agencies such as DOJ will decide whether or not they will take over the case on behalf of the government. Having false claims act defense lawyers and  Qui Tam attorneys that can launch credible legal defenses and fight back is essential. We will develop legal teams for cases involving:
SBA and Small Business Compliance

HUBZone and SDVOSB Fraud Case

Trade Agreements Act compliance
Government Contracting Qui Tam Whistleblower Defense Attorneys
The Watson law firm compiles and works with FCA attorneys and Qui Tam Whistleblower defense attorneys that are found in various locations in the country.  We also work with DOJ attorneys in an attempt to dismiss any investigative actions or cases. The damaging impact of being charged with a crime against the federal government can be damaging. Not only do you have to be worried about oversight of false claims by the government contracting agency but you also have to be aware that Whistleblower Qui Tam actions that arise from within your own company or a subcontractor can also be possible. A Qui Tam lawsuit takes a  very acute mindset to analyze and defend. When the feds decide to pursue a case against you or your company that can be worth millions, tensions and exposure are extremely.
Having the right Qui Tam Defense Lawyers on Your Team can make a Huge Difference

Having Whistleblower defense attorneys that have been either federal prosecutors or federal contracting lawyers gives you the ability to push back

Many defendants in a Whistleblower Qui Tam lawsuit hire criminal defense attorneys that have very little experience in federal government procurement of False Claims Act defense.

Minimize exposure and liability to you or your company.

Get legal help from the investigation stage all the way through trial
False Claims Act lawsuits and criminal liability resulting from them are common in healthcare, government contracts, construction cases and various industries. Our defense team has the experience to provide aggressive legal defense services.
Immediate help attempting to get the DOJ not to take on the case (intervene).  One of the first things we can do is to provide an in-depth investigation of the allegations. Then we work with the DOJ office to show why it should not intervene in the case. Sometimes, the obvious problem with the relator's case is not readily apparent. If the DOj decides not to intervene, the whistleblower may have second thoughts about moving forward with qui tam litigation.
We help you to assess the bottom line and the merit of any allegations against your company. When a disgruntled employee launches a whistleblower lawsuit,  you must quickly decide whether the case has merits. Our whistleblower defense lawyers will immediately look at the scope of allegations and seek to discover any weaknesses in the relator's claims.  With experienced government contract attorneys on your team, we can help contractors to get an understanding of the relator's case, and if there is a fighting chance of defending the case.
Penalties
Qui tam false claims investigations can be daunting and complex to government contractors. The False Claims statutes provide for both civil and criminal penalties. Many companies are unsure as to whether the government is pursuing a criminal or civil case. Sometimes, both occur. As a business owner, you must be prepared to deal with both.
Civil Liability: Treble damages and a penalty of up to $ 11,000 per claim if you knowingly submit or cause the submission of a false or fraudulent claim to the United States.
Criminal Liability (18 USC 287): Healthcare providers who intentionally present fraudulent claims to the government for reimbursement with the knowledge that such claims were false, fictitious, or fraudulent are exposed to five-year imprisonment and a fine of $ 250,000 (individuals) or $ 500,000 (companies) for federal felony convictions and $ 100,000 (individuals) or $ 200,000 (companies) if found liable for misdemeanor conviction (per claim).
Contact a Federal Qui Tam Defense Attorneys & Whistleblower Defense Lawyers 
For immediate help in a pending Qui Tam Whistleblower lawsuit, reach out to our Qui Tam Whistleblower defense attorneys and federal criminal defense lawyers today. 1-866-601-5518, FREE INITIAL CONSULTATION.