Federal White Collar Crime Lawyers
Washington DC White Collar Crime Lawyers & Government Contractor Fraud Attorneys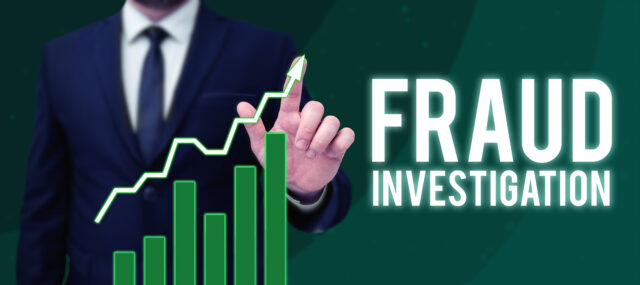 Nationwide Government Contractor White Collar Crime Lawyers and Federal Employee Defense Counsel. As Federal Contractor Lawyers, We Help Our Clients to Avoid Some of the Most Costly Mistakes When Facing White Collar Offenses Involving Federal Contracts.
When you have spent years building your career or business as a federal government contractor, manufacturer, reseller, health care provider, or even government employee,  getting a phone call that lists you as a potential target of a federal crime can be stressful and catastrophic repercussion.
When the Department of Justice  (DOJ),  Small Business Administration (SBA) or Inspector General's Office  (OIG), or Securities and Exchange Commission  (SEC) contacts you as being investigated for a white collar criminal offense, you can be exposed to significant jail time or substantial fines. Despite not thinking you have done something wrong, responding without legal counsel can be a dangerous and costly mistake. 
With law offices in Washington DC and in Colorado, the white collar crime lawyers at Watson & Associates, LLC protect your legal and constitutional rights, and also look to save your personal reputation and the reputation of your company. We only represent government contractors involved in criminal cases that involve federal government contracts.
Why Are Federal Government Contractors Indicted and Convicted More Often Than Not?
Federal government contractors who do business in highly regulated areas are more easily identified for charges related to fraud or white collar crimes. Contractors must comply with DCAA audits, FAR regulations, and often times ethical requirements of the contract. 
The main reason is that most contractors retain criminal defense attorneys to defend them against white collar crimes where the underlying action involves government contract laws. Since federal contracting law is a unique niche, federal prosecutors like it when defense attorneys have no hands-on experience with issues about federal procurement. This upper hand is one of the main reasons why contractor defendants experience more indictments and convictions at trial.
No familiarity with underlying procurement laws can mean exposure to criminal convictions that involve up to 30 years in prison, as well as civil fines and seizure of assets.
Federal Government Contractor Lawyers and Attorneys for White Collar Crime Lawyers with Nationwide Reach
The law offices of Watson & Associates, LLC offer federal attorneys with a high level of experience handling various government contract fraud cases throughout the United States and overseas that involve white collar offenses
As federal lawyers, our federal white collar criminal defense lawyers offer more than 40 years of combined experience working in the federal space.
We understand the ins and outs of the underlying federal crimes that the Department of Justice (DOJ) and other federal law enforcement agencies charge contractors and government employees with.
When white collar offenses and criminal cases involve government contract investigations, grand jury subpoenas, and criminal prosecutions for white collar offenses that somehow involve U.S. government contracts, we form a team of defense federal attorneys that aggressively fight back.
As Federal contractor lawyers, we find that many local criminal defense attorneys lack the experience and detail required to aggressively defend federal contractors against the charges brought against them by federal prosecutors.
Why Are Small Businesses and Large DOD Defense Contractors Coming to Watson & Associates, LLC White Collar Criminal Defense Lawyers for Help?
Some firms have no experience with government contracting rules

Some of our attorneys have worked for government contracting agencies. 

We don't profess to know it all but we build a team that does. 

When you hire us, our immediate goal is to resolve the matter quickly. 
Why Are So Many Government Contractors and Small Businesses Indicted or Convicted of White Collar Offenses and Crimes Involving Government Contracts?
There is no set reason. What our law firm realizes is that the corporate CEOs and companies find themselves being charged, indicted, and ultimately convicted in procurement fraud cases because the local defense attorneys are not intimately familiar with the various underlying laws that the government attorneys allege that they have violated. We represent government contractor fraud clients in civil or criminal cases for:
Buy American Act (BAA compliance) Fraud

Trade Agreements Act (TAA compliance) Fraud

SDVOSB Fraud

SBA small business fraud ( 8(a) BD Program, HUBZone, SDVOSB Programs

Limitations of contracting ( pass-through) allegations

False Claims Act defense

Mail and Wire fraud defense for government contractors

Conspiracy charges against federal contractors

Procurement Integrity Act

Foreign Corrupt Practices Act

Civil and Criminal Investigations

Internal Investigations
Examples include Buy American Act (BAA) compliance cases; False Claims Act resulting from allegations of fraud in the Service Disabled Veteran-owned Small Business Program (SDVOSB), and HUBZone Programs and SBA 8(a) BD programs. This level of expertise is unique in nature. Without experienced federal white collar crime lawyers who understand government contracting laws, clients are helplessly forced to enter into plea agreements or proffer agreements. 
Federal White Collar Criminal Defense Contractor Lawyers for Small Businesses Doing Business With the U.S. Government
The DOJ's website has no shortage of small business government contractors that are charged and convicted of white collar government contractor fraud cases. Many of the defendants are forced to settle conspiracy charges simply because their defense counsel falls short of the experience needed to not only fight the elements of a conspiracy but also to have a serious look at the underlying offense. This is especially true when there are allegations of SBA fraud, HUBZOne fraud and SDVOSB fraud. At Watson & Associates, LLC our clients hire our federal white collar criminal defense lawyers to fight for their lives and push back against cases that have no legal merit. That's what we do.
Seek legal advice as soon as possible to protect your rights and ensure you have the best chance of a favorable outcome.
 Federal White Collar Crime Attorneys- False Claims Act Defense
The Federal False Claims Act is the go-to tool for the US Attorney's Office to monetize allegations of the underlying cases. Without a violation or allegations of noncompliance with other statutes, there is a weak case. This is why our  federal white collar crime lawyers understand the importance of understanding federal procurement laws and programs. Without it, we understand that our clients may be looking down a barrel without any hope. If you are being investigated or have been accused of violating the False Claims Act, contact our white collar crime defense lawyers today to represent you.
Conspiracy Defense: Conspiracy is yet another white collar crime that government contractors and individuals face from federal prosecutors. when federal contracts are involved. Usually, the government attorneys bring conspiracy charges in hopes of another criminal defendant helping the government's case against another defendant.  Conspiracy to defraud the government is also a serious charge and should not be taken lightly.
Mail and Wire Fraud Defense:  Mail fraud and or wire fraud are also two go-to criminal charges used in government contractor white collar offense cases.  Wire and mail fraud charges are used in conjunction with other criminal charges mentioned above.
Our government contractor white collar crime lawyers understand the playbook used to convict small businesses and large DOD defense contractor CEOs. Mail Fraud and wired fraud carry federal law penalties of up to 20 years of jail time and fines of $250,000 (for individuals) or $500,000 (for business entities). These penalties apply to each individual instance of fraud. Call our federal wire fraud defense attorneys for criminal defense for immediate help.
Watson & Associates, LLC Federal Contractor Fraud and DC White Collar Crime Lawyers
Legal representation is virtually necessary when you are charged with a white collar crime involving government contracts. Having the best white-collar criminal defense lawyers means the difference between serving prison time and paying substantial fees and getting the case dismissed. Not all cases are simple. We work with our clients to come up with the best available solution.
The attorneys on our white collar defense team will be happy to meet with you personally, help you understand your situation, and develop an immediate course of action to protect you.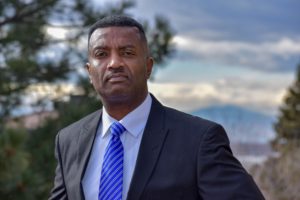 Theodore P. Watson, government contractor lawyer – white collar criminal defense attorney, heads the firm's department for government contractor criminal defense. The law office represents US federal contractors overseas and domestic contractors.
The government procurement fraud practice concentrates on the defense of small business government contracts fraud, contractor teaming relationships,  contractor conspiracy against the federal government, False Claims Act defense, wire fraud, major fraud against the government, Buy American Act compliance violations, and Procurement Integrity Act. (PIA) defense and more.
Additionally, the law firm defends clients charged with violations of the Foreign Corrupt Practices Act ("FCPA"), Service Disabled Veteran Owned Small Business (SDVOSB Fraud), HUBZone Fraud, and more. Working with local criminal defense attorneys, our white collar defense attorneys help federal contractors to fight back and increase their chances of success.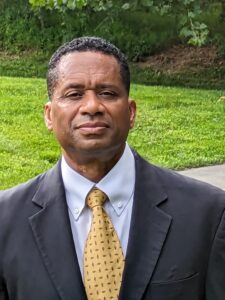 Wise D. Allen, Esquire , Counsel is a former Veteran Lieutenant Commander Judge Advocate for the United States Military. He also has extensive knowledge and experience in resolving corporate defense and litigation in vast international and national legal issues.
He brings a wealth of successful experience to government contractors seeking defense counsel in the various areas of procurement fraud, international contracting, bribery defense, False Claims Act defense and more.
Mr. Allen's federal litigation experience as a former appellate attorney representing the United States and federal attorney for defendants in trials that led to his clients receiving overwhelming favorable outcomes in contested issues and obtaining non-contested resolutions. Read  more..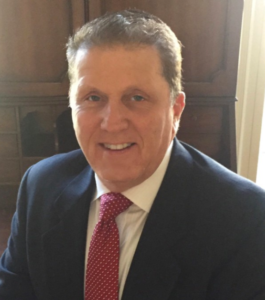 Scott Lovelock, Esquire, Counsel, brings a wealth of proven knowledge and experience helping clients address issues of risk assessment, mitigation and regulatory compliance as well as a savvy level of business and military experience that gives him a unique perspective to help government contractors succeed and to avoid most of the costly mistakes that are encountered when failing to understand and implement required compliance programs or understanding the nuances of working with government agencies. 
A retired Air Force officer, with extensive operational experience in both the field , Numbered Commands, Air Force Headquarters and the Joint Staff, he brings a unique and focused perspective of DoD operations in how he serves our clients. Read more..
Overseas Attorneys for Criminal Defense and US Contractor White Collar Criminal Defense
Confidential Free Consultation White Collar Crime Lawyers
Find a criminal defense lawyer near me:  Get immediate representation.  Call us today for a free confidential initial consultation. Call and speak to Theodore Watson toll-free at 1-866-601-5518 or contact us online. When speaking with attorneys for criminal defense of government contractors and Washington DC white collar crime lawyers at Watson & Associates, LLC we roll our sleeves up and get to work.