SBA 8(a) Fraud HUBZone Fraud SDVOSB Fraud Criminal – Fraud Defense Lawyers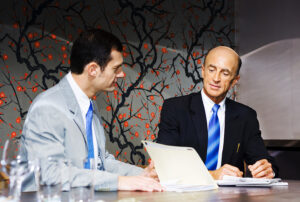 SBA FRAUD DEFENSE LAWYERS FOR GOVERNMENT CONTRACTORS – MINIMIZE CRIMINAL CONVICTION BECAUSE YOUR CRIMINAL DEFENSE ATTORNEYS DO NO UNDERSTAND GOVERNMENT PROCUREMENT LAWS & SMALL BUSINESS REGULATIONS
In response to growing concerns about SBA fraud involving different small business programs, the Department of Justice (DOJ) and the SBA Office of Inspector General have begun a comprehensive federal investigation to detect, prosecute and punish offenders suspected of small business fraud.  Many cases involve Buy American Act compliance issues, limitations on subcontracting and pass-through allegations, and alleged False Claims Act fraud cases. Watson's government contractor defense lawyers have decades of experience with the underlying civil and criminal charges brought by government prosecutors.
SBA 8(a) Fraud Charges
SBA fraud investigations involving government contractors are on the rise, small businesses charged with 8(a) fraud or HUBZone fraud often find themselves indicted, charged and convicted simply because the criminal defense attorneys have no experience in government contract fraud and procurement cases.
HUBZone Fraud Charges
Similarly, HUBZone-certified companies find themselves subjected to DOJ SBA fraud investigations and criminal charges and False Claims Act liability. Having the right criminal defense lawyers is essential to winning a criminal case against a government contractor.
SDVOSB Fraud
When small business veteran-owned businesses are investigated and charged criminally with SDVOSB fraud, the consequences can be devastating if they do not have the right federal criminal defense attorney on board. Defending against Qui Tam Whistleblower case is just as complex. 
Defending SBA Program Fraud Cases
Many government contract fraud cases start with the underlying behavior or noncompliance. Although federal prosecutors tend to simply charge bring federal charges under the various United States codes, they sometimes escape the evidence to support violation of the various complex regulations that build the various small business programs. Having an experienced government contract fraud defense attorney that understands the underlying rules and regulations can be very helpful.
Start your legal defense by hiring the right civil or criminal defense attorneys that understand government contract law and not just criminal statutes.
Call the SBA fraud lawyers and government contract fraud defense attorneys at Watson & Associates, LLC today. Call Toll-Free 1.866.601.5518.