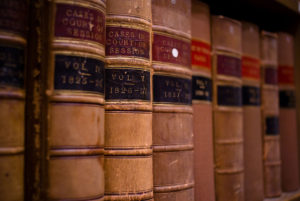 The Department of Justice ( DOJ), Offices of Inspector General (OIG) and various federal law enforcement agencies investigate and litigate federal False Claims Act (FCA) lawsuits under 31 USC 3729 – 3733. The goal is to defuse and prevent attempts to defraud the federal government. The False Claims Act provides that any person that knowingly submits a false claim to the government is liable for treble damages plus a penalty.
The FCA allows the government law enforcement agencies to pursue fraud on their own initiative. However, it also allows private citizens, contractors, and companies to file a whistleblower or Qui Tam lawsuits on behalf of the federal government against the alleged defendant that has defrauded the government. When Qui Tam actions are successful, whether, through settlement or litigation, the relator may receive a percentage of the government's recovery.
Government contractors normally go through an investigation and if the US attorneys find sufficient evidence, the next step would be to impanel a federal grand jury. At this stage of the criminal False Claims Act process, the prosecutor must present enough evidence or testimony to the grand jury to bound the case over for trial. Defendants are then entitled to having a criminal False Claims Act defense attorney represent them. Another scenario is when a whistleblower files a case and the government intervenes.
False Claims Act cases involving federal government contracts can involve cases where there is a false or fraudulent claim submitted to the government for payment, submitting false information to get government contracts or becoming part of the SBA small business program or VA veteran small business programs. Other examples of FCA violations include submitting substandard equipment and charging the government for higher quality, charging the government for work that was not performed under the contract, developing pass-through contract schemes, violation of the United States Buy American Act, and more.
If going through the FCA process whether it be an investigation or experiencing a criminal trial facing penalties or jail time, defense contractors and or individuals or encouraged to retain FCA defense lawyers that also understand federal government contracting laws.
If you are seeking legal representation for a false claims case involving a federal contract, contact Watson &.  Associates LLC toll-free at 1.866.601.5518.