High Profile Lawyers :: Government Contractor Civil and White Collar Crime Criminal Defense Attorneys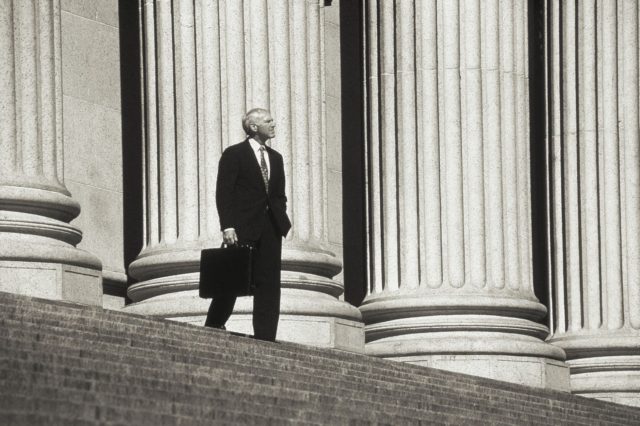 Federal Criminal Defense Lawyers  and Government Contractor White Collar Crime Attorneys Defending High Profile Government Contractors and Individuals Accused of Criminal Conduct. As Government Contractor Fraud Attorneys, We Understand the Substantive Issues under Government Contract Law Where Many Local Criminal Attorneys May not.
Representing high-profile clients that are government contractors requires special skills, knowledge of procurement laws and experience litigating the very underlying issues that cause federal prosecutors to bring criminal cases. As high-profile criminal defense attorneys and civil defense lawyers, we believe that our role is to fight for charges to be dropped and reduce the likelihood of even getting to trial. When charges are dropped, clients can continue to do business with the federal government, avoid shameful media publicity and avoid suspension and debarment.   
At Watson & Associates, LLC we are dedicated to giving our clients their best chance of achieving a positive result. Since 2003, we have litigated many of the underlying issues that federal prosecutors use as a basis to bring criminal charges against government contractors or their officers. We have had tremendous success in and out of the courtroom. We have successfully contributed to local criminal defense attorneys prevailing in their criminal verdicts against small business government contractors. Our government contractor fraud  criminal defense and white collar crime lawyers are committed to excellence in the fields of criminal law and civil litigation that involve federal contracts.
Our government contractor defense attorneys place the highest emphasis on trial skills. We build a team of professionals that focus on winning.  We have fought and won for clients throughout the United States and overseas involving government procurement issues. Principal attorney Theodore Watson has been intimately involved in many cases where the Department of Justice (DOJ) and SBA OIG have been involved.
Watson & Associates, LLC  stands for honesty and integrity when representing federal contracting clients. As such, we will review your case and give our best assessment of whether we can help you.
Call toll-free for a confidential consultation at 1.866.601.5518  or contact us online to discuss your legal needs.
Government contractors accused of procurement fraud or violation of the False Claims Act (FCA) become high profile cases sometimes because of their names and reputation in the commercial and government procurement marketplace.
Other government contractor criminal cases are labeled as high profile because the alleged facts appear to be so terrible that the media headlines the case in a light not often favorable to the contractor. Yet, in other situations when there is a not guilty verdict in favor of the contractor in a government contractor fraud case, the media then portrays the case as a high-profile criminal case.
The high-profile criminal defense attorneys and government contractor white collar crime lawyers at Watson & Associates, LLC represent federal government contractors charged with civil or criminal fraud in a situation where a federal contract is involved. Our defense attorneys handle cases involving procurement fraud, False Claims Act violations, Buy American Act compliance disputes, and SBA small business government contract fraud.
When clients consider themselves to be involved in a high profile case, we can develop a team of legal counsel to focus on the complex issues involved in the case, and work with federal law enforcement lawyers from the Department of Justice (DOJ), VA, and SBA OIG and others.
Government Contractor Fraud Civil Case and High P

rofile Criminal Defense Attorneys
High-profile criminal defense attorneys for federal contractors in all states.
What we find common in criminal procurement fraud cases is that sometimes the defense attorney was not well-versed in the substantive issues that triggered the federal investigation or criminal charges that led to an indictment and ultimately a conviction. As contractor attorneys in federal criminal defense cases, we understand that the federal prosecutors are initially at an advantage because they have the unlimited support of other government agencies while the Defendant has limited resources. When clients are facing serious charges (civil or criminal) our contractor fraud lawyers can develop a team that fights back aggressively.
You don't want to be looked at by the jury as a high-profile government contractor defendant.
Unfortunately, when there are civil and criminal cases involving famous contractors or small business CEOs who allegedly commit notable crimes, federal attorneys develop a spin where jury members' attitudes towards you or your company can be easily tainted.  When cases are mentioned on television or the radio, a jury can be very well tainted from the onset by thinking that you have fraudulently taken their taxpayer dollars and must be guilty.
As high-profile criminal defense attorneys representing federal government contractors, our goal is to keep the spotlight away from you and on to the flaws in the government attorneys' case.
High Profile Cases: Government Contractor Whistleblower Defense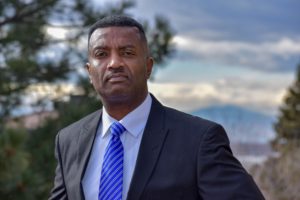 Theodore P. Watson, Esq. Lead Procurement Fraud Defense Counsel. Being involved in a government contractor whistleblower case can create more of a disadvantage if the case is labeled as high profile because whistleblower or Qui Tam cases usually frequently involve reporting from an 'insider' or former employee that submits facts to federal prosecutors for a federal investigation.  As high-profile government contractor  white collar crime lawyers, we represent clients that may be well-known in the procurement world or in the community.  If your case goes to trial, there can be a risk that because an insider reported the facts the defendant company must be guilty or liable for contractor fraud. Our high-profile government contractor criminal defense attorneys want to take this type of stigma away in a whistleblower qui tam defense case.
High-Profile Defendants Need High Profile Lawyers
You do not have to be famous to earn the title of having a high-profile case.
There is no question that when the DOJ or federal prosecutors prevail in a case, the results are publicized online. Therefore, your case can become high-profiled despite not being famous.  Nevertheless, high-profile defendants as government contractors still need high-profile contractor attorneys. They don't simply need high-profile criminal defense attorneys. They need contractor defense lawyers that understand the underlying issues that caused prosecutors and their investigators to the case, to begin with.  Understanding government procurement fraud is very complex and tricky. It is proven that merely having the title of the "best criminal defense attorney" in a government contract fraud case does not automatically mean that you will be automatically acquitted of all charges.
At Watson & Associates, LLC our government contractor and government employee high-profile criminal defense lawyers focus on getting results. We know that having a deep experience in such cases as Buy American Act, False Claims Act, SBA fraud, and government small business procurement fraud will increase the chances of getting an acquittal.
High-Profile Federal False Claims Act Defense Law Firm
Almost every procurement fraud or contractor fraud case leads to false claims charges
The False Claims Act applies to an individual or business that contracts with the federal government.  See 18 USC 287 which establishes criminal liability against a person, organization, or government contractor that knowingly submits, or causes, a false or fraudulent claim when the intent is to receive payment, benefit, or approval. The normal process that leads to a false claims charge is by the federal attorneys find the defendant defrauded the government or violated an underlying statute. To recoup damages or fines, the federal prosecutor will then impose a false claims charge for each event or occurrence.
The False Claims Statute states that one submits an unlawful false claim when it was "knowingly" submitted as false. In procurement fraud cases when it is determined that you acted carelessly or negligently, a contractor can still be liable or guilty in a high profile false claims cases.
Federal False Claims Act cases involve a wide range of actions such as submitting false invoices, using substandard materials or equipment and submitting charges that were never made. Federal prosecutors usually go after high-profile civil or criminal defendants simply by arguing that they used fraud, deception, or false representations with the intent to be paid or get a benefit from the government. False claims litigation and cases under 18 USC 287 are serious offenses a prison sentence (jail time) and or substantial fines.
Watson & Associates Law Firm Offers Experienced Government Contracts Attorneys  
We represent large contractors and small business firms in all states throughout the U.S.
With law offices in Washington, DC and in Denver, Colorado the Watson law firm represents individuals and companies in high-profile government contracts and criminal and civil defense cases. If you are facing a federal investigation or received an indictment in a federal case involving white collar crime and federal government contracts, call for a free confidential initial consultation. Speak to high-profile government contractor fraud lawyer and criminal defense attorney Theodore Watson.
PHONE 1-866-601-5518 Toll-Free. Government Contracts Attorneys Also Representing Clients in "High-Profile" Cases