Colorado Federal Government Contracts Attorney Denver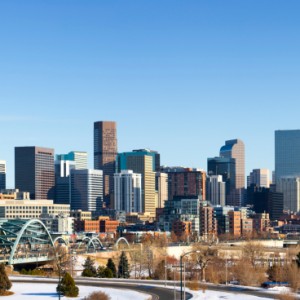 When government contracting officers issue final decisions, terminate, the contract for default or convenience, and refer your company to the Department of Justice ( DOJ) or SBA OIG for allegations of criminal activity or fraud, Our Colorado government contracts attorneys bring decades of experience to the table. The complex rules and FAR regulations can be daunting when trying to protect your company's bottom line. Our experienced federal contractor lawyers can help. Get a Free Initial Consultation – 1-866-601-5518.
Watson & Associates, government contractor lawyers provide consulting services and legal guidance to small businesses and government contractors in Colorado and throughout the United States.

Our primary focus of federal law for contractors.

The goal of Gov Contract Attorneys is to help our clients to avoid the most costly mistakes seen when doing business with the federal government.

 Our Denver-based office also provides legal advice and support in the areas of bid protests, and prime contractor and subcontractor litigation in cases where there is a federal contract, claims, and disputes.

Our Colorado federal contracting law firm also helps with suspension and debarment, False Claims Act litigation and defense, and our professional often represents clients in government contract investigations and defense of enforcement matters, including suspension and debarment matters, False Claims Act litigation, FCPA compliance, and government audits and investigations.

When involved in procurement fraud, civil or criminal, our government contractor defense lawyers vigorously defend our clients in negotiation and litigation.
The federal government spends billions of dollars on purchasing services and products. When small businesses and larger defense contractors are doing business with the government, they must be aware of and comply with the various procurement regulations. The complexity of government contract law can be very intimidating to regular consumers.  At Watson & Associates, LLC, our Colorado government contract law firm helps clients avoid costly mistakes and pitfalls while still increasing their bottom line.
Government Contracting Attorney Services
Our Colorado Government Contracts Practice Group provides high-level legal advice and directing when dealing with adverse actions or making complex decisions that impact the business's bottom line. The law firm provides legal assistance including:
Bid Protests: Our federal contract attorneys frequently represent government contractors in bid protests before the Government Accountability Office (GAO), and the Court of Federal Claims, (COFC, and serve in appellate cases at the US Court of Appeals for the Federal Circuit.  When small business size disputes are involved, we represent clients as intervenors and protestors alike at the Small Business Administration (SBA) and Office of Hearings and Appeals.
Contract Claims and Disputes: When there is a dispute during contract performance, we help clients to resolve problems quickly and develop Contract Disputes Act claims for client submission. We also help clients to assess and prepare requests for equitable adjustments. At Watson & Associates, we also represent small businesses and larger Defense contractors before the Civilian and Armed Service Boards of Contract Appeals, the Court of Federal Claims, and the Court of Appeals for the Federal Circuit.
Contractor Ethics, Compliance, and Mandatory Disclosure:  Our Colorado government contractor lawyers work with companies from various backgrounds to prepare convincing ethics and compliance documents. Our legal team also works on issues such as mandatory disclosure and compliance. If the contracting officer has a responsibility concern, we help clients to deal with the issues of concern.
International Procurement: When issues regarding the Buy American Act (BAA compliance)  and TAA compliant hurdles arise, the law steps in and provides consulting and legal services. When government investigation and qui tam lawsuits surface due to False Claims Act violations and BAA compliance, our government contracts lawyers can help.
Government Investigations: Oftentimes, the DOJ and SBA OIG initiate government contract investigations that begin with whistleblower qui tam lawsuits. As government contractor defense attorneys, we frequently represent government contractors in government investigations involving allegations of fraud; federal False Claims Act and qui tam actions; the Procurement Integrity Act; the False Statements Act; TAA Compliance; the Foreign Corrupt Practices Act (FCPA); we also help clients respond to subpoenas (CID demands) and more.
Denver Colorado Government Contractor White Collar Crime Lawyers
When federal government contractors in Colorado are investigated and charged in a criminal case alleging procurement fraud, conspiracy, False Claims Act or some other fraudulent crime, our white collar crime lawyers immediately prepare a sound legal defense team. We push back against federal prosecutors and handle a case from the investigation through trial.
White Collar crime lawyers and government contractor criminal defense attorneys: when clients are facing allegations of procurement fraud and other criminal charges, our Colorado federal procurement lawyers work with local defense counsel to defend in white-collar government contract fraud cases. We understand that the stakes are high and most traditional criminal defense attorneys are not well-versed in government contract law. Our defense contractor lawyers can help.
Criminal defense attorneys for government contractors in Colorado: When small businesses and large defense contractors receive target letters or have been indicted for conspiracy to commit fraud against the government, false claims against the federal government or some other criminal action, our government contractor defense lawyers can help. If you are being investigated for small business program violations, call our law firm immediately.
Small Business Law For Contractor and Government Contracting Matters: As government contractor lawyers and consultants, we frequently represent small businesses in SBA bid protests. (size protests) Service Disabled Veteran Owned small business (SDVOSB) matters,  Historically Underutilized Business Zones (HUBZone) program disputes. We also provide legal advice on issues pertaining to teaming agreements, joint ventures and mentor protégé relationships. When companies purchase other companies that have government contracts, our procurement legal counsel helps with government contract novations and support.
Colorado Government Contractor Fraud Lawyers & Contractor Criminal Defense Attorneys
Oftentimes, the Department of Justice or OIG investigates small businesses and large defense contractors for procurement fraud or violations of SBA regulations. Watson's government contractor fraud lawyers and procurement criminal defense attorneys represent federal contractors and serve with local criminals to defend against allegations of False Claims Act violations, Buy American Act compliance (BAA) violations, conspiracy to commit wire fraud and various civil and criminal charges. Watson & Associates' government contractor fraud attorneys also work with local criminal defense attorneys to increase our client's chances of prevailing.
Suspension and Debarment Lawyers:  Our government contracts lawyers also represent contractors and individuals that are debarred from government employment or are recommended for action. Our suspension and debarment lawyers can help.
Federal Contractor Lawyers – Wide Range of Government Contracting Industries
Our Colorado government contracts practice group presents our legal and consulting services to various industry groups such as:
Construction, Architecture, and Engineering (A&E)

Defense and Aerospace

Energy

Environmental

Financial Services

Information Technology. (IT)

Intelligence Community Contractors

GSA and VA Federal Supply Schedule Contractors

Healthcare

Homeland Security

Logistics and Transportation

Manufacturing and Products

Professional Services

Transportation 

Contingency contracting
Denver and Colorado Representation: Our Government Contractor lawyers are available to represent federal contractors throughout the state including Boulder, Colorado Springs,, Denver, Thornton, Commerce City, Parker, Buckley Air Force Base, Schriever, Air Force Academy, Peterson AFR, Fort Carson government contractors and more.  We are more than available to assist with small business legal needs, litigation, appeals, and more.
Procurement Fraud Help for Federal Government Contractors in Colorado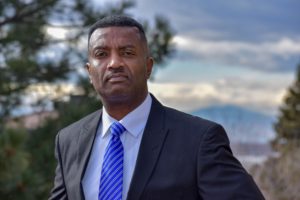 When it comes to federal law for contractors and law enforcement, the Federal Government targets contractors for procurement fraud violations, our Colorado government contract and federal criminal defense attorneys provide civil and contractor defense legal counsel to small and large defense contractors involved in SBA fraud, False Claims Act violations, SBIRS government investigations and criminal prosecution for small business procurement fraud cases.
Theodore Watson leads the firm's procurement fraud defense group and handles a variety of government contract fraud matters such as BAA Compliance, False Claims Act defense, SBA affiliation, limitations on subcontracting, HUBZone, and SBA small business programs.


Call Watson's Denver Government Contractor Lawyers Today 
Get Immediate Help. Call our Colorado federal government contractor lawyers and federal procurement attorneys toll-free at 1-866-601-5518 for a FREE Initial Consultation or contact us online.