Federal Government Procurement Lawyers
Aggressive Government Procurement Lawyers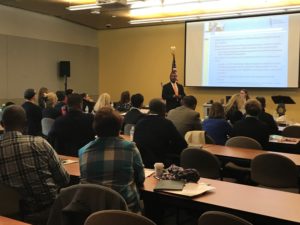 NATIONWIDE HELP  FOR SMALL BUSINESSES AND LARGER DOD CONTRACTORS
The legal system in federal government procurement law can be intimidating. Many small businesses and larger federal contractors will accept adverse decisions from the contracting officer and continue to struggle with the confusing regulations.
Immediate help with small business relationships and statutory compliance

Resolve conflicts early but preserve your rights in case of litigation
Frequently, when a government contracts case is examined by skilled federal government procurement attorneys, potential mistakes for the government's inappropriate decision are uncovered.  The federal procurement process is designed to give businesses another chance to present their cases before a higher court or Board of Contract Appeals. Don't Wait until it's Too Late.
Procurement Experience Matters
FEDERAL PROCUREMENT LAW LAWYERS WITH 30 YEARS IN THE FEDERAL PROCUREMENT MARKETPLACE
The process for our government procurement attorneys begins with knowing how the legal system works and how to use it to your advantage. By treating every issue as though it were going before a judge, we provided high-level legal advice to our clients and have produced favorable results. With over three decades of total experience, we put together a team of professionals to aggressive advocate on your behalf or defend against unlawful government actions.  See What our clients have to say.
Federal Government Procurement Law Attorney Services
GET TO THE HEART OF THE PROBLEM RIGHT AWAY
When it comes to federal procurement law in the United States, clients benefit from our broad expertise in a variety of federal government contracting areas.  The law firm helps federal government contractors in ALL states. The following are but a few of the common practice areas and public contracting services that our federal government procurement attorneys frequently provide legal advice. 
Members on our team were former government contracting officials and attorneys. We know both sides of the argument. This might give your case a winning edge.
Nationwide – Federal Procurement Law Attorneys
THE POWER OF CHALLENGING THE FEDERAL GOVERNMENT
Contracting Officers or lower courts can be wrong. Innocent federal government contractors can receive harsh and adverse decisions from the agency. Such inappropriate decisions are the result of common mistakes of misapplying federal procurement law, abuse of discretion or using inappropriate evidence to make unlawful agency decisions.
 In many cases, the contracting agency's decision can be reversed. However, in many situations, there are short deadlines. This why having an experience federal procurement law lawyer on your team can save thousands of dollars. The investment of having the merits of your case analyzed by top federal government procurement attorneys can be of great long-term benefit. Call Our Procurement Attorneys Now at 1-866-601-5518.
Contact a Government Procurement Lawyer Today
To learn more about Watson & Associates' federal government procurement law attorneys or to set up a FREE confidential consultation to discuss the specifics of your case, Call our procurement lawyers at 1-866-601-5518. Schedule a Free Consultation Now