Government Procurement Attorney
Experienced Government Procurement Lawyers Aggressively Representing Federal Contractors Nationwide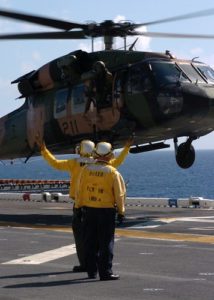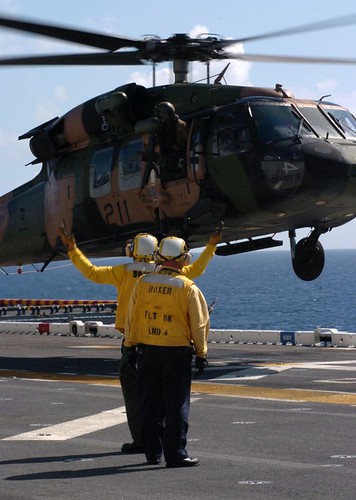 Government contractors, including small businesses, face adversity and compliance disputes while performing contracts for the United States. When the DOJ comes knocking or the Contracting officer makes a wrong decision, our government procurement attorneys take charge.
Federal procurement law creates contracting opportunities for small businesses and large DOD contractors.  As contracts and employees increase, so does civil liability for fines, exposure to government investigations and criminal convictions. Government contracting and procurement include complex rules and regulations. There is a plethora of administrative courts that handle public procurement disputes in the federal space. Sometimes to resolve a particular dispute, a procurement lawyer must also be experienced in other areas.
At Watson & Associates, LLC, with law offices in Washington DC and Colorado, our federal government procurement lawyers assist clients and represent small businesses and larger DOD contractors both within the United States and overseas by helping them to minimize exposure to the federal government while still developing a plan of action to increase their bottom line. We frequently practice before the various boards of contract appeals, the US Small Business Administration (SBA), the US Court of Federal Claims, and the US Court of Appeals for the Federal Circuit.
With Over Three Decades in the Federal Procurement Marketplace, Our Procurement Law Lawyers Help Small Businesses and Large Defense Contractors in All States and Overseas.
With 30-plus years of combined experience, clients benefit from our broad expertise in a variety of federal procurement law areas. We provide legal advice in a variety of areas, including procurement fraud defense, bid protests, government contract claims, government contract small business matters, and litigation and appeals.
Some of Watson & Associates' Government Contracts Practice Group has worked with the federal government and understand the costly legal mistakes that small businesses and larger contractors make during the procurement process. We also understand the mistakes made by contracting officers and how the courts typically handle those mistakes. Our Procurement Practice Group is comprised of legal professionals who understand the various aspects of the government's buying process and the regulations that govern them.
We frequently provide our clients with legal advice, litigation support, and representation in government investigations for procurement fraud and help with government contract small business programs. As federal public procurement attorneys, we serve clients throughout the United States and overseas. We help from the contract formation stage, through bid protest, claims, and performance stages. When the contracting officer makes an adverse decision, we resort to litigation and appeals to seek the Court's intervention.
Experienced Contractor Lawyers Offering High-level Government Procurement Lawyer Services – The Law Firm Represents and Defends Federal Defense Contractors Nationwide
As federal procurement law attorneys, we utilize our years of government contracting experience to help clients navigate the legal procurement process – from beginning to end. 
Government Contract Small Business Matters
Many small businesses have or will experience pushback from the government agency or the SBA regarding small business compliance regulations. In other situations, small firms may find themselves under investigation for alleged violations of small business procurement laws and regulations, government procurement fraud, or some other civil or criminal issue. Watson's government contract lawyers frequently help clients to overcome the stressful issues that may arise with small business size standards, FAR 19 compliance, teaming, and joint venture affiliation disputes.
Contract Terminations for Default and Convenience: Watson & Associates' government procurement lawyers represent contractors facing termination for default or have been notified of a termination for convenience action. We help clients to prepare responses to show cause notices and appeal default terminations to the respective courts in an effort to have the agency's decision reversed.
Suspension and Debarment. When contractors face a recommendation for suspension or debarment, our government contract litigation lawyers and federal procurement law team can help. We have vast experience representing companies or employees facing a notice of debarment or suspension. We help you respond to the SDO on debarment issues, help with discovery or appear to headings on your behalf. Other relevant practice areas include:
Joint venture relationships

Mentor protege agreements

SBA disputes

Small business and affiliation
Government Procurement Fraud Lawyers and False Claims Act Defense Attorneys
One aspect of our federal procurement law practice includes representing individuals and corporations that are subjected to Qui Tam and False Claims Act procurement fraud cases. This area of practice requires detailed knowledge of the various government contracting regulations and statutes. It also requires a level of procurement experience that can ultimately help the client to avoid or minimize criminal liability, jail time, or heavy civil fines.
Buy American Act Compliance: We help small businesses, prime construction, subcontractors, and manufacturers to assess their manufacturing process and procurement methods for compliance with the Buy American Act (BAA). Many false claims and Buy American Act fraud cases originate from the Buy American Statute. Our government procurement law firm provides procurement legal advice and guidance.
Government Contract Claims and Litigation Services
 A common aspect of our public procurement law firm experience is to help clients to prepare, litigate and appeal contract disputes against the federal government.  We provide consulting and litigation services. Our lawyers are well-versed in Government Contract Disputes Act claims and litigating disputes.
Small Business Government Contracting: At Watson, we pride ourselves on our deep experience level with government small business programs and the government contracting procedures and regulations involved. We provide legal support and navigation through the U.S. Small Business Administration (SBA) programs, including the 8(a) Business Development Program (8(a) BD) for small disadvantaged businesses, the SBA HUBZone Program, the Service-Disabled Veteran-Owned Small Business Program (SDVOSB) and more.  In addition, we frequently provide legal advice and counsel our small business clients on the proper use of teaming agreements, joint ventures and mentor protégé relationships.
Contact Watson's Government Procurement Lawyers
Get immediate help from a law firm that understands the marketplace: To learn more about Watson & Associates' federal government attorneys to set up a FREE confidential consultation to discuss the specifics of your case, call our government procurement lawyers at 1-866-601-5518. Schedule a Free Consultation Now