Government Procurement Law Lawyers
Understand how federal procurement laws and regulations impact your company's future. Avoid costly legal mistakes while increasing your bottom line.
Global Reach Over 30 Years of Federal Public Procurement Law Experience. Compliance with federal government procurement law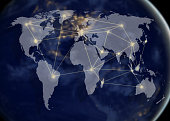 regulations can make or break a contractor's success either at the bidding stage for public contracts, performance or closeout stages of the federal procurement process.  
Failure to federal procurement regulations or specific litigation procedures can cause grave harm to contractors and their procurement contracting strategy.
Our team of government procurement attorneys ensures that businesses can reduce liabilities while safeguarding their revenues from government contracts. The law firm uses over 30 years of combined experience to protect your federal projects and reputation while safeguarding your bottom line.
Our public procurement laws and regulations team of government lawyers includes seasoned professionals who consistently work within the courts and understand how to craft sound legal arguments regarding government contracting legal issues. We have earned a reputation for gaining favorable results for small businesses and large DOD contractors through vigorous representation.
Our procurement contract law firm finds that many cases in the federal courts are dismissed because the contractor's corporate attorney may not quite understand the nuances involved in the procurement process to adequately resolve the dispute. For this reason, we are uniquely positioned to help companies to combat critical government contracts law disputes.
With law offices in Washington, DC and Colorado, Watson & Associates' federal procurement lawyers frequently provide legal advice and procurement strategy consulting services to small businesses and larger companies with DOD contracts both in the U.S. and overseas.  See some of our representative cases.
Legal advice based upon legal authority and not guesswork.
Affordable legal services at a fraction of what larger law firms charge.
Free initial consultation.
Straight talk with CEOs and clients.
Nationwide help for government contractors.
US Federal Procurement Lawyer Services
When it comes to government procurement law in the United States, clients benefit from our broad expertise in a variety of federal government contracting areas.  The law firm helps federal government contractors in ALL states.The following are but a few of the common practice areas and public procurement contracting services that our federal procurement law lawyers frequently provide legal advice. 
We provide clients with candid legal advice and counsel about federal purchasing regulations

We focus on getting to the heart of the problem and providing practical legal solutions.

Our legal solutions focus on alignment with our clients' strategic procurement objectives.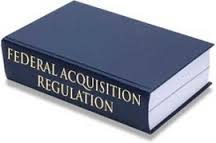 Federal Procurement Law and Contracting Litigation at Various Levels:  The law firm frequently appears before Government Accountability Office (GAO) and U.S Court of Federal Claims, US Court of Appeals for the Federal Circuit,  and various Boards of Contract Appeals.  We have achieved several favorable outcomes for our clients.  Also, our procurement lawyers represent contractors from various industry groups in a wide array of federal public purchase matters.
Government procurement law compliance policies and controls: federal purchasing procurement laws and regulations are complex and unlike the commercial sector. The law firm provides proactive procurement legal services by developing compliance policies that meet recent laws and court decisions.
Resolution of issues in all stages of the procurement process
 At Watson, CO and DC federal procurement attorneys offer guidance from the beginning all the way through contract closeout of the procurement process.
Our goal is to take proactive measures to reduce expensive litigation.

Aggressively represent our clients' interest before lower courts and on appeal.

Develop long-standing procurement strategy relationships based on trust and integrity. 
Government procurement in the United States – Get Clear direction and substantive advice: The procurement lawyers at our law firm understands that corporate executives need straight talk and honest legal advice when making critical business decisions when a federal agency is involved.
Federal Procurement Law Office – Nationwide and Overseas Help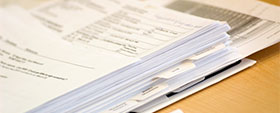 Our Federal procurement lawyers provide legal counsel to federal contractors throughout the United States and overseas to better understand and deal with government procurement service in Alabama, Alaska, Arizona, Arkansas, California, Colorado, Connecticut, Delaware, Florida, Georgia, Hawaii, Idaho, Illinois, Indiana, Iowa, Kansas, Kentucky, Louisiana, Maine, Maryland, Massachusetts, Michigan, Minnesota, Mississippi, Missouri, Montana, Nebraska, Nevada, New Hampshire, New Jersey, New Mexico, New York, North Carolina, North Dakota, Ohio, Oklahoma, Oregon, Pennsylvania, Rhode Island, South Carolina, South Dakota, Tennessee, Texas, Utah, Vermont, Virginia, Washington, Washington DC, West Virginia, Wisconsin, Wyoming, and Virgin Islands. Call our federal procurement law office today for immediate help.
Cities in which our CO and Washington DC federal procurement attorneys an government contracts law lawyers offer legal counsel, public purchase litigation and appeals include Anchorage, AK; Atlanta, GA; Austin, TX; Chicago, IL; Colorado Springs, CO; Houston, San Antonio,  Wichita Falls, Dallas, TX; Denver, Colorado; Indianapolis, IN; Las Vegas, NV; Los Angeles, CA; Miami, FL; Philadelphia, PA; San Antonio, TX; San Diego, CA; San Francisco, CA; San Jose, CA; Santa Clara, CA; and Tampa, FL.
Speak to an Attorney & Get a Free Initial Consultation
Watson's government contracts lawyers and the procurement lawyer group ensures that key personnel understands the federal bidding and procurement process; saving time and money dealing with complex internal disputes and developing a procurement strategy by building trusting relationships with the agency.
Call the Government Procurement Lawyers at Watson 
To stay compliant with federal procurement law, develop a better federal procurement strategy or to get honest legal advice about a pending contract dispute, call the procurement lawyers at Watson for affordable legal services toll-free at 1-866-601-5518 or 202-827-9750 for a free initial consultation.